Splinterlands: Share Your Battle (feat. Centauri Mage)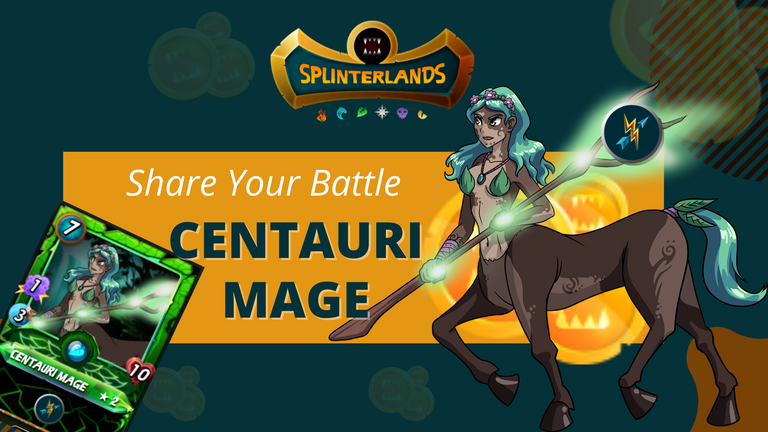 Is that a horse?
My youngest son asked. Nope, it's a centaur! Centaurs are half men-half horses. They're magical.
... and it's good to have them on your side.
The audiences are always thrilled to see their magic attacks, especially at dusk and sunset, when they create a chillingly beautiful (and deadly) green light show. Not only does this magic rain green fire onto the enemy, but with proper concentration from the Mage, it also refortifies the defenses of the friendly team. (Splinterlore)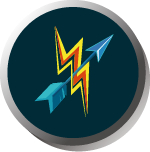 Centauri Mage has "return fire" ability.
Centauri Mage
Centauri Mage is a Rare Earth Monster which at Level 1 has the return fire ability, and from Level 5 would have the repair ability as well.
Return Fire: when hit with a ranged attack, will return reduced damage back to their attacker.
So you see, as mentioned in the Lore, the Centauri Mage is a great addition to the team -- high health, decent speeed and return fire ability. Let's see that in action.
---
The Battle: Earth (Mylor Crowling) vs Fire (Malric Inferno)
We enter into the battle with a snipe quest. This is the last battle to complete the quest and get that loot. Let's do this.
The rules of the battle:
We're up against quite a team too:
Living Lava
Phineas rage
Naga Fire Wizard
Serpentine Spy
Kobold Miner
Halfling Alchemist
I decided to try two new monsters from the Chaos Legion rewards -- Pelacor Mercenary and Djinn Biljka. We're putting them at the front and back lines, respectively.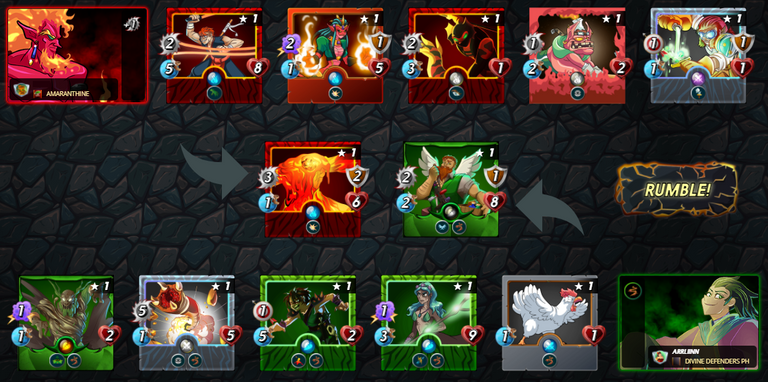 Starting line-up.
PELACOR MERCENARY has two melee damage, not so fast with 2 speed, but has a shield, can fly, and has 8 health. Summoned by Mylor Crowling and given thorns ability, he will stand strong against this battle with the Fire monsters.
DJINN BILJKA has only one magic attack, one speed and 2 health, but what makes him special is his camouflage ability wherein he cannot be attacked unless he is in the first position. He is categorized as a Legendary monster.
Adding support are Sandworm (sneak) and Child of the Forest (snipe). Of course, Furious Chicken has to be there, taking the second line for diversion. As expected, it took a blow from Serpentine Spy, but it did not go just like that. Serpentine Spy went down with it, thanks to the thorns ability.
Highlighting Centauri Mage
Centauri Mage took over the first line at round 2 when Pelacor Mercenary went down. Pelacor Mercenary took quite a hit, but the thorns ability given by Mylor Crowling (you really gotta love Mylor) has also given back some blows to the opponent's Living Lava and Phineas Rage.
Centauri Mage was able to take down Halfling Alchemist (thanks to her return fire ability) and was able to endure hits from all remaining opponents while hurting them back with the summoner-endowed thorns ability. She eventually was taken down by the Naga Fire Wizard but the remaining enemies were not something the rest of the team could not handle.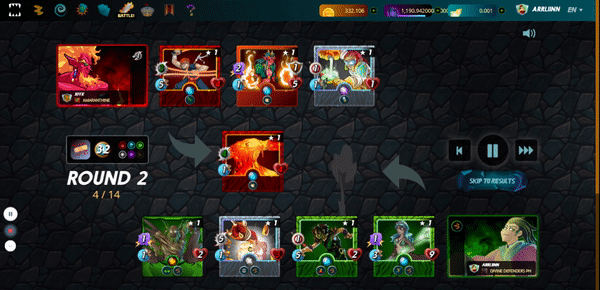 Centauri Mage in action.
We survived the battle and gained 22 points and 4.073 DEC.
This was also our final battle in the Snipe Quest where we got two reward cards - Venari Heatsmith and Venari Crystalsmith.
You can watch the complete battle through this link here.
Otherwise, complete battle is also shared here for your viewing pleasure. :)
---
Share Your Battle Weekly Challenge!
Did you know that apart from playing the game, you can also earn additional tokens when sharing #splinterlands related content on Hive/Splintertalk.io?
Here's a prompt to help you get started -- Share your battle!
This week's theme is: Centauri Mage.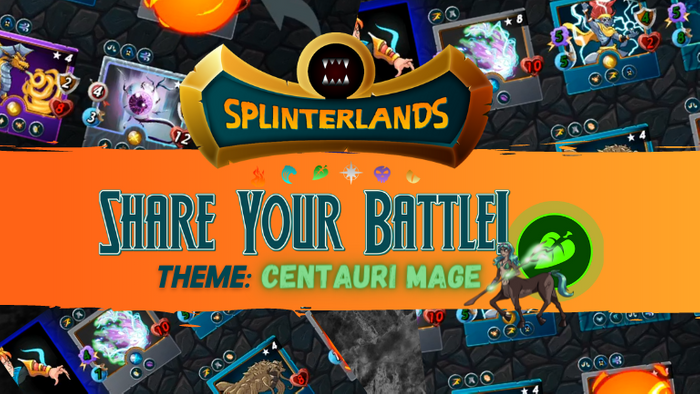 SHARE YOUR BATTLE Weekly Challenge! CENTAURI MAGE
---
Not playing Splinterlands yet?
Don't miss out on this amazing blockchain game and #play2earn now. Battle, trade, and earn! You can use my referral - https://splinterlands.com?ref=arrliinn to get started.
Cover Image Created via Canva.
Photos are screenshots taken from the game Splinterlands.com


---
---