Our Homeschool Diary: From Math to Arts Real Quick
No Break
While most are on summer break these days and are preparing for the upcoming school year, our little tribe continues with our homeschooling. We homeschool all-year round since we are not too strict on our timeline (that I have to give my sanity as the main reason why). Homeschooling three is really a big task and every time I get tired and start to doubt myself about this journey, I just go back and revisit the reasons why we embarked on this path in the first place.
As my children's facilitator in their education, I try my best to make each day a fruitful one -- be it academically or in learning more life skills. Above all, I try to ease the pressure and let them learn in a manner they like (with end goals and competencies in mind).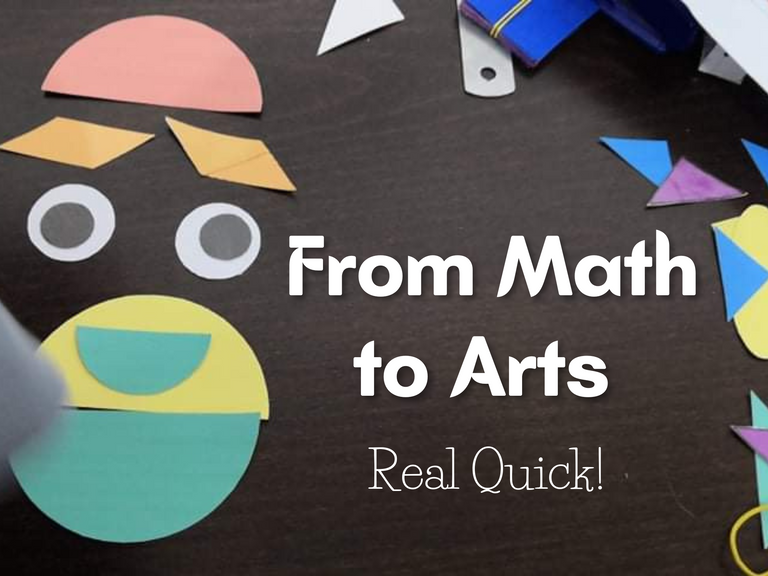 Measurements and Money
We're done measuring tables and walls. We finished counting money too! What makes these topics complicated is that we follow the US curriculum while we reside in a different country (as expats) and of course, we have our home country. We study all currencies for the three countries -- they need to learn US notes and coins for their curriculum, Dirhams as it is the money we use now, and they also need to familiarize themselves with Philippine Peso for the future.
The US curriculum focuses on the US standard units of measurements while in the UAE and in the Philippines we use the metric system. So we need to tackle all.
Puzzles To Break The Ice
It's been the kids' habit to indulge in these puzzles and tangrams every now and then. We've even kept these tangram pieces that I made two years ago! We still play these tangrams until now.
In addition, we also printed a few more colorful shapes to add to our puzzles. We got the template from The Good and The Beautiful free Math curriculum that we started to use recently to supplement our AOP Life Pac. They are honestly more engaging and I might just use this again for my youngest who would be 2nd grade next school year.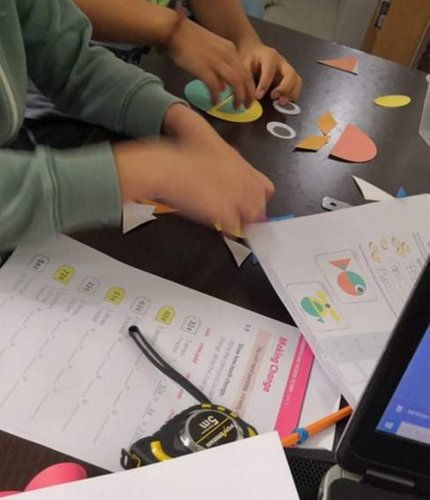 Puzzle time after our measurement and money activity.
Apart from the suggested patterns in the book, the kids go freestyle and create their own characters or designs.
As a parent, I appreciate this activity for my Little Man since he is not the one who would draw on paper. Nope, he does not like drawing at all. But through these puzzle activities, he is able to express his creativity and is slowly getting more confident in showing his artistry.
Little Man is proud to share his Mr. Alien. Do you think it is scary or funny?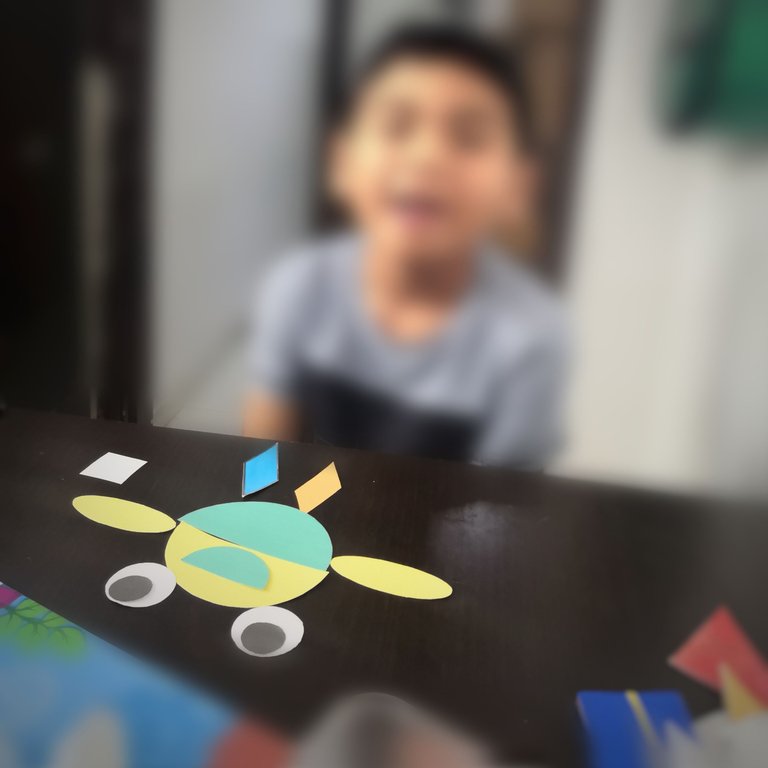 Math should not be boring.
There is Math in almost anything and it should not be boring. Most of all, it must be a subject that must be hated or be scared from (I've been there. Have you?) So in these little puzzle activities I try to develop their Math skills through:
classify shapes
develop positive feelings about geometry
gain a stronger grasp of spatial relationships
develop an understanding of how geometric shapes can be decomposed
hone spatial rotation skills
acquire a precise vocabulary for manipulating shapes (e.g., "flip," "rotate")
learn the meaning of congruence
Engaging the kids in real life Math skill applications will also make them appreciate more why they have to go through these lessons in the books. This way, they won't be questioning - "Do we really have to learn these?"
How about you, how do you keep your children/students engaged in their Maths?


---
---