Our Homeschool Diary: Filling Learning Gaps & Acquiring New Skills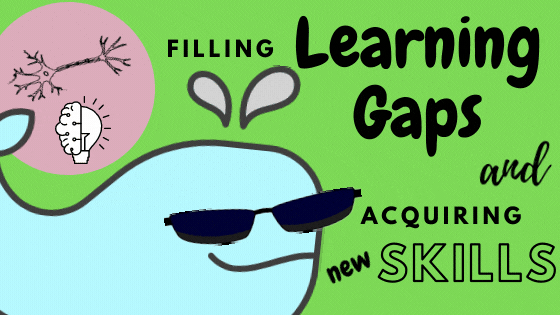 Learning Gaps
Don't all students have this? Our learners each have their own learning potential and intellectual capacity. While we as parent-educators try our best to teach them well, there will always be these gaps as per the standards out there and I think it is important to know how my own little troop performs based on these.
During our first years of homeschooling, we enrolled through a homeschool provider which conducts quarterly assessments through portfolio presentation. We decided to go indie last year with all the things happening due to the pandemic. We were adjusting our finances as well since I decided to leave my job. We enrolled directly at a school in the US that will maintain the children's school records -- this was basically what our previous homeschool provider was doing for us - records administration and liaison with the school, and it was not cheap. Now at least I have this option to go direct.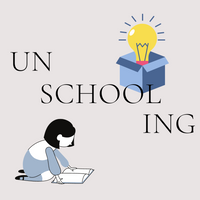 Unschooling
Our learning approach is highly eclectic. My children definitely have different learning styles and with three, it could really get a handful. We mix that good ol' learning behind the desk, playing, getting dirty, cooking, gardening, anything we can think of.
There are days when our books are untouched and we focus on tinkering, arts, movies, experiments, etc.
MobiMax for Assessments
As we start a new school year, I decided to get the kids to do assessments via MobyMax. It is a website founded to "find and fix learning gaps" as per state standards.
I learned about this through our previous homeschool provider. We were given user access which, unfortunately, we were not able to maximize at that time. I thought we could only access the site during diagnostic tests only to find out towards the end of the school year that we had free all-time access to the vast content of the site.
So I went to the website again to check it out and find that there is an option for families. I registered for a one-month free trial.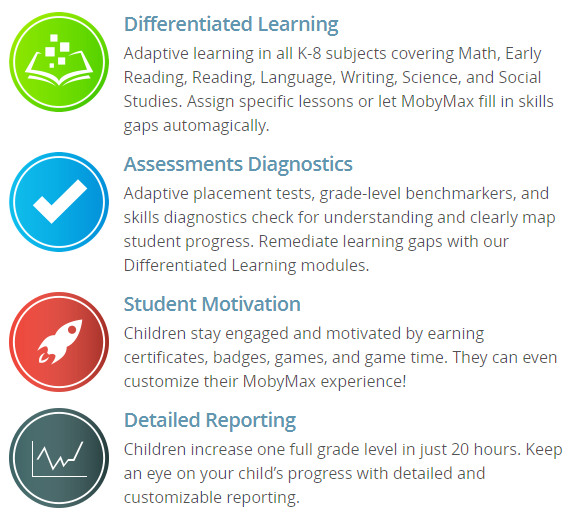 Screenshot: MobiMax for Families
The site has lots of features that can really help me pinpoint any learning gaps of my children and fill them through interactive and gamified learning.
MobiMax for families will let you have separate accounts for the parent/teacher and each child.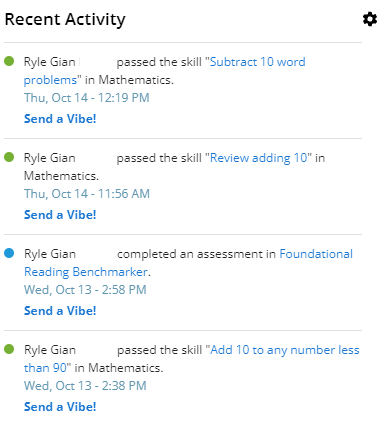 My youngest, who was not too keen on learning math, now always anticipates MobyMax Time! The more lessons they complete, the more game time they accumulate. So him being a lover of games, was so motivated to complete as many lessons as he can. I noticed that even though he says he hates math, it comes almost naturally to him. He is able to grasp the lesson well.
I also assigned Math Fluency Board Games to them, to which he is so immersed because of the competitive nature of the activity.

He competes with his siblings to get to the end of the map by answering questions correctly then advancing to the next level. Although, the questions are grade-level appropriate, so they each get a different type of question.
I am seriously considering whether I should continue the subscription to the service. It starts at $9.99 per month for each subject - Math, ELA, and Science, but could be bought in all subjects bundle at $13.99 pm. I am still confused though how I can proceed with this since when subscribing, I have entered the state wherein our school is located, and it is asking for a home address in the US for taxation purposes, which of course, we do not have. Anyway, maybe I can just come back again after a few months and create a new trial account.
Next Gen Unnegotiable Skill: Coding
I have been convincing my eldest son to try out coding for quite some time now but he did not seem to be a bit interested. We tried a coding game app on the ipad before, but nothing beyond that. I really think that this is a very important skill to learn in this digital era.
Finally, after a lot of nudging, he obliged. Actually, it was only because he saw his younger sister already starting a Javascript course on Khan Academy (special mention to the Srey-Yuu @kidsisters for the added inspiration!)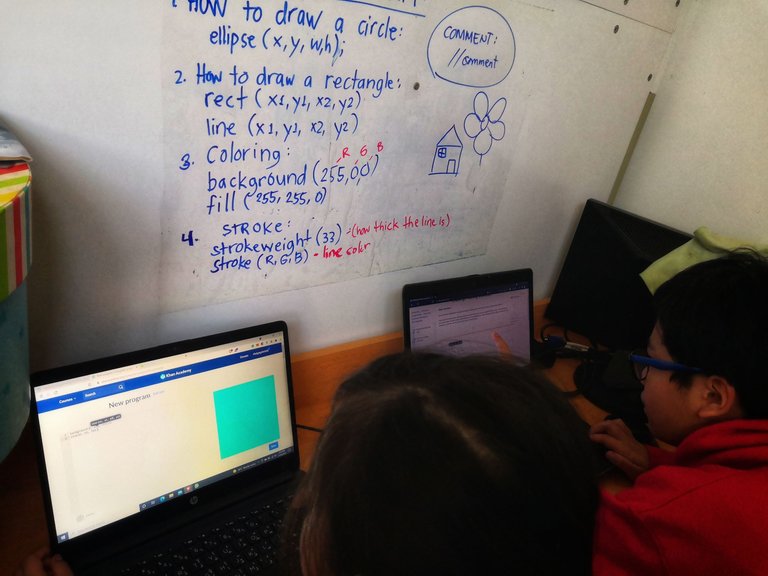 Since then, they have been too interested. They love that they can create through lines of code. So far it's just been simple geometric figures but I think they are advancing nicely. My sister, who is a programmer, thinks that I have to start them out with HTML/CSS first but since they have already started JS, we will just continue with it first.
I am also doing this course myself because why not? My degree is actually Computer Science, but my knowledge has already become obsolete from not practicing it and actually working in a totally different industry for many years.
So yeah, new skills it is - for mommy and kids!
How about you? What are you up to these days?
---
Cover Photo created via canva. Screenshots taken from MobyMax.com


---
---