I Got My Hive Cold Wallet Set Up with Ledger!
Ledger For Hive!
Finally, I have my cold wallet for Hive. Thanks to @engrave, Hive is now supported in Ledger and we have an added layer of security in terms of our Hive wallets. This means that any wallet transactions need the intervention of this hardware device to get approved.
a cold wallet is a wallet that is not connected to the internet and therefore stands a far lesser risk of being compromised. These wallets can also be referred to as offline wallets or hardware wallets. (Investopedia)
The idea is to set up a separate account where you will store your Hive and HBD, kept for savings and HP delegations, perhaps. It is not recommended to link the account you use for posting (such as this) because the Hive frontends like peakd and hive.blog do not support Ledger integration yet.
Setting Up Hive Wallet on Ledger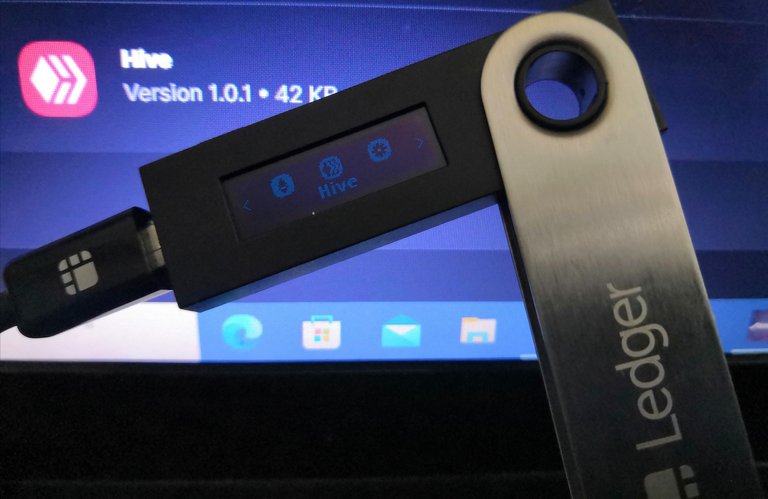 This process is fairly easy, thanks to the very straight forward tutorial by engrave:
It is as easy as 1-2-3:
Install Hive app on your Ledger device.
Create a new Hive account.
Update the account with keys derived from your hardware wallet
Again, full description on engrave's tutorial post linked above.
Hive Ledger Wallet
Linking the new Hive cold account to Ledger should be done via the Hive Ledger Wallet - https://hiveledger.io/
This is also where you can interact with your cold Hive wallet to check your balance, stake, and savings.
The dashboard looks like this. Take note, you can link several accounts to your Ledger which I find very beneficial since I am planning on making separate wallets for my children too. Near the bottom of this page, you will find an "associate another account" button.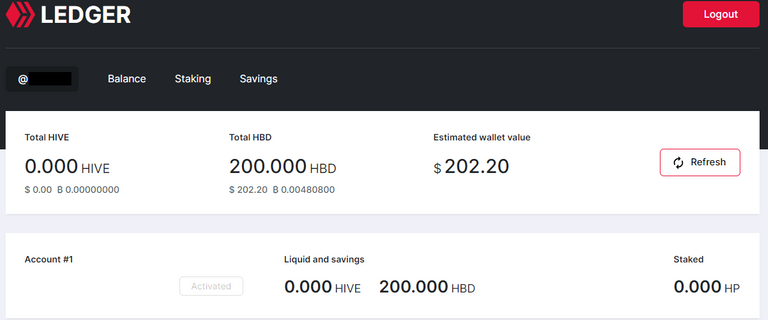 Screenshot: Hive Ledger Wallet Dashboard.
The Balance page shows the liquid balance on the account and the transaction history with links to https://hiveblocks.com/ of the validated wallet transactions. You can also transfer balances to other accounts here (with your Ledger harware wallet "waiting for the command").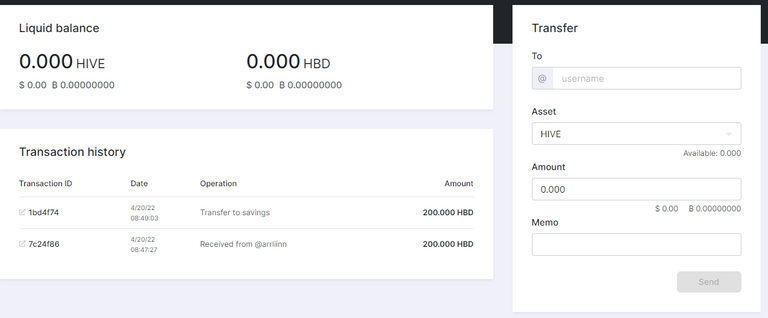 Staking for me will come by eventually since I have most of my Hive power in this main account. Again, a good suggestion was to keep Hive Power in this cold wallet and delegate to the account that you use to curate.

Saving HBD for 20% APR
Ultimately, one of the main reasons I created this new cold wallet is to keep HBD savings and take advantage of that sweet, sweet 20% interest.
The Savings tab of the Hive Ledger wallet shows you your savings balances, and the savings rewards accumulated. You can also manage savings (deposit and withdrawals) through this page.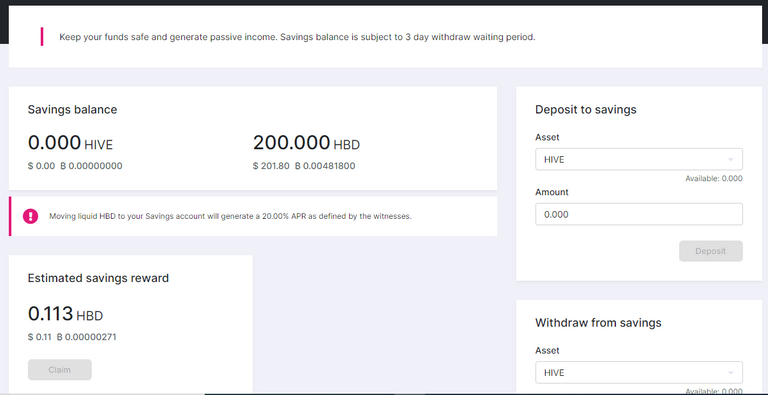 Hive has changed my mindset in many ways and I am very happy to be part of this community. The objective is to save as much as I can and take advantage of the perks (heyyy 20% interest!) to get closer to our financial goals. The added security from the Ledger hardware device, an extra layer of protection to our Hive assets just makes it even better!
How about you, have you gotten your Ledger hardware wallet yet? And no, I don't need to ask you if you're getting into HBD savings coz you should. 😉


Posted Using LeoFinance Beta
---
---