Garden Journal: Getting Acquainted With Cacti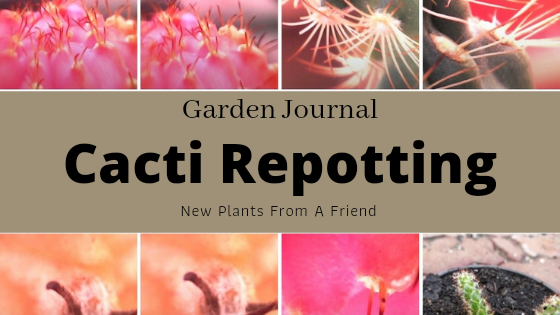 New Plants From A Friend
Our friendly neighbor came to us one morning asking if we would like to have her plants because she will be vacating her apartment soon. She was to move to another accommodation where she would not have space for her plants.
And she had many!
Earlier, she already brought three pineapple plants in container pots. Last Friday, we came to her place to take more plants including these cacti.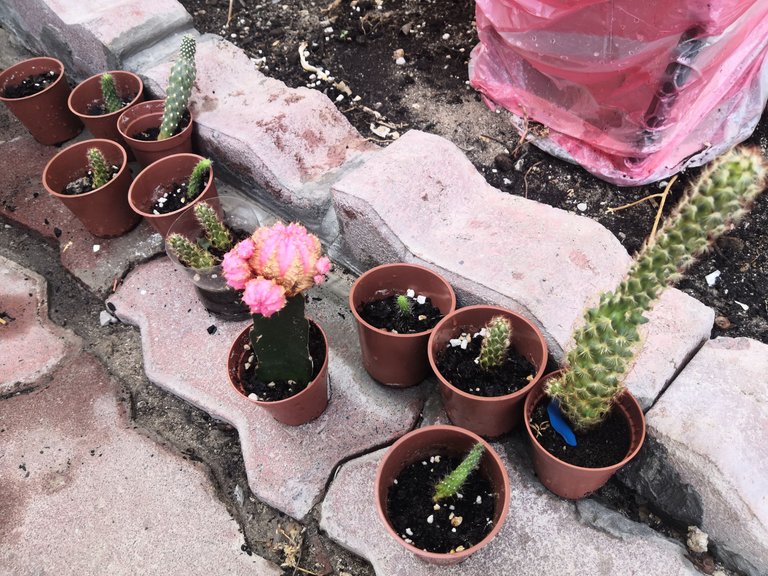 They were planted in tiny pots and the plants honestly didn't look happy. They look like they will fall off from the pot any moment. She must be trying to propagate them because most of them were about the size of my fingers.
There were two though that were already big and looked like they could use a bigger home.
This one even has flowers. Beautiful!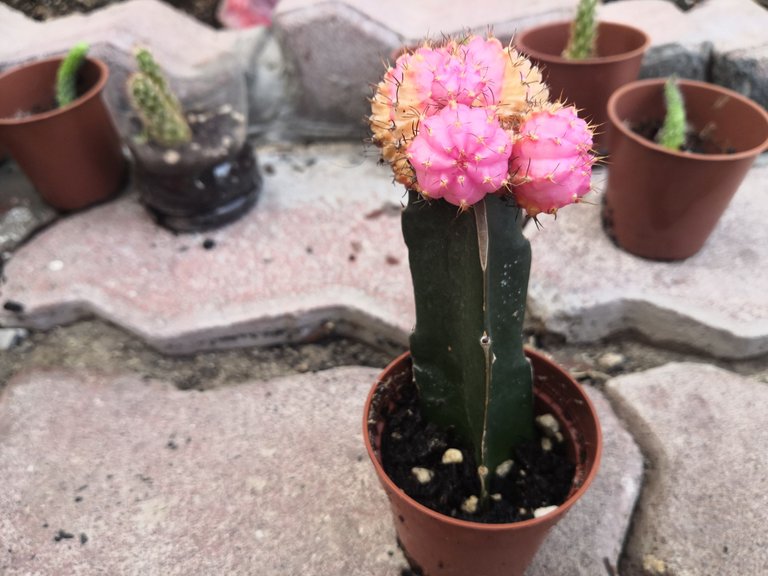 Moon Cactus
Repotting The Cacti
This morning was about repotting these beauties. They are so nice I cannot afford for them to just die.
Or I might... coz I honestly have no clue on how to handle them.
First off, the right kind of soil.
I knew that these plants didn't need lots of water but I've had a fair share of killed succulents before so I had to at least put a bit more effort with these babies.
Based on what I have read, these plants need sandy, quick draining soil. Fortunately, we live in the desert so no problem. Lol.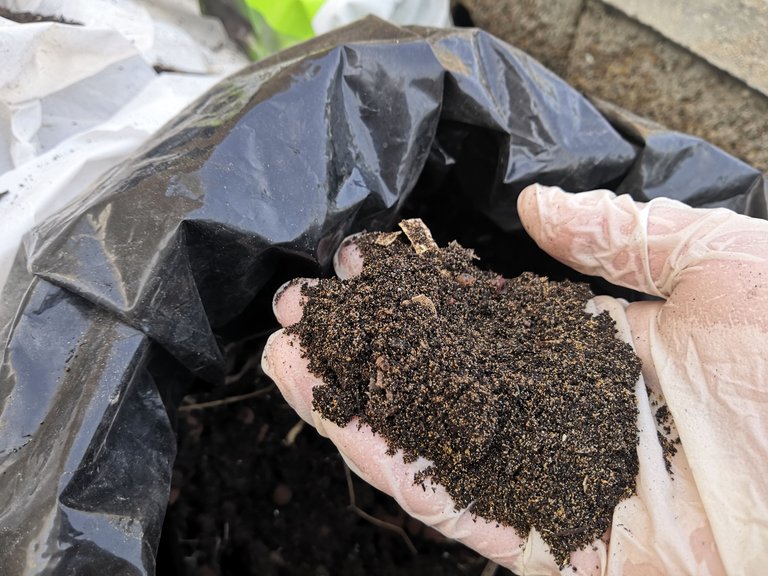 Sandy, loose soil
After some back-breaking minutes they are now in their new pots!
I just hope they will thrive here.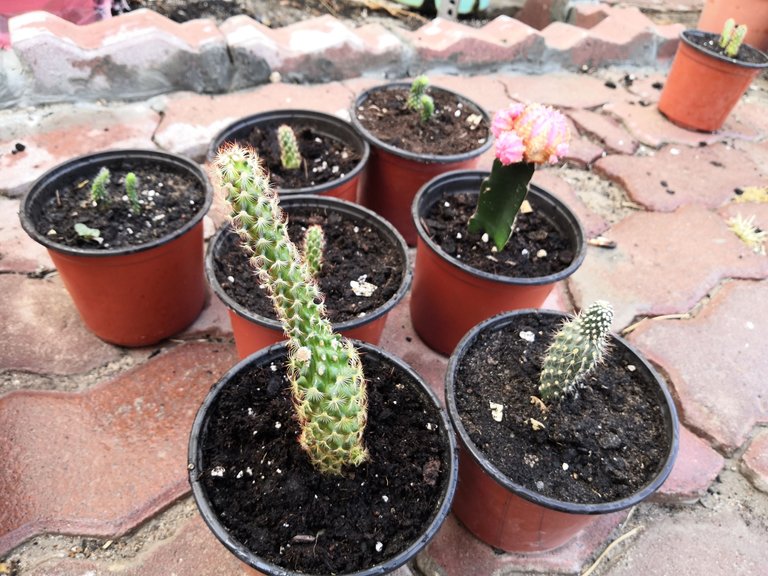 Some Macro Shots
I got fascinated with their spikes and flowers that I decided to take some macro shots using my children's digital microscope. I connected it to my mobile phone so I could navigate it easily.
Here are a few of them: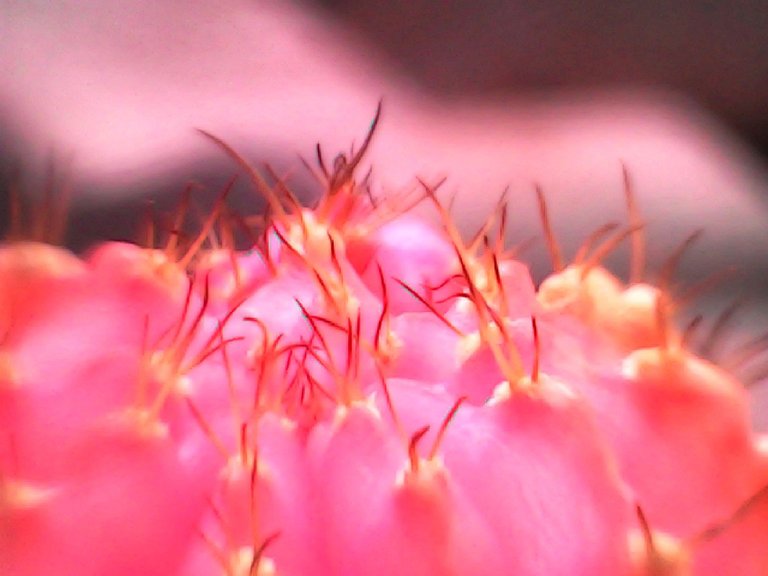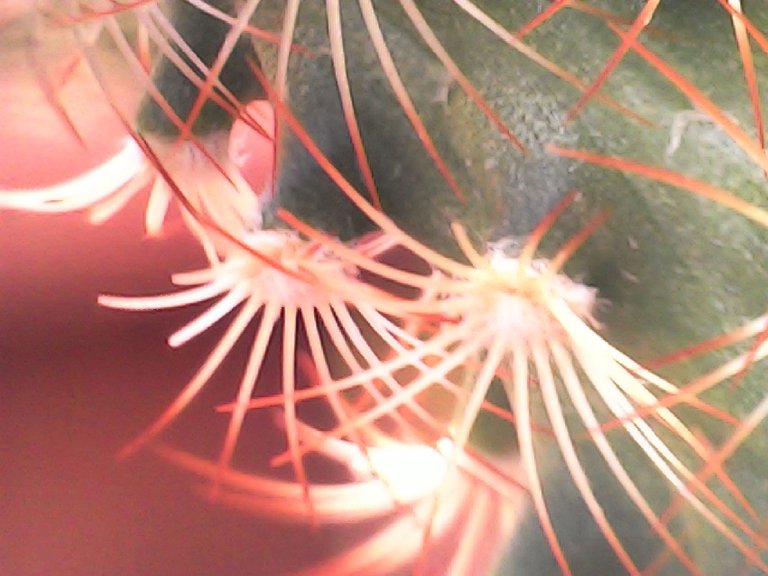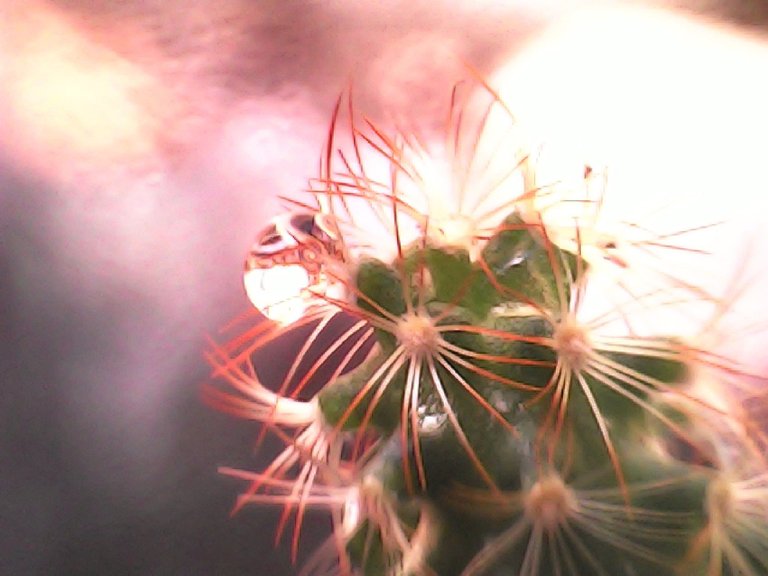 I am really happy with these new additions in our mini garden. We normally just grow crops that yield harvests so these cacti are a welcome addition. Who knows we just might add some more succulents to these?
It will be nice since they are apparently easy to maintain- just water occasionally and that's it. 😉
Right now, the new additions are happily sitting in a shelf near our gate. It is a bright spot but does not get direct sunlight.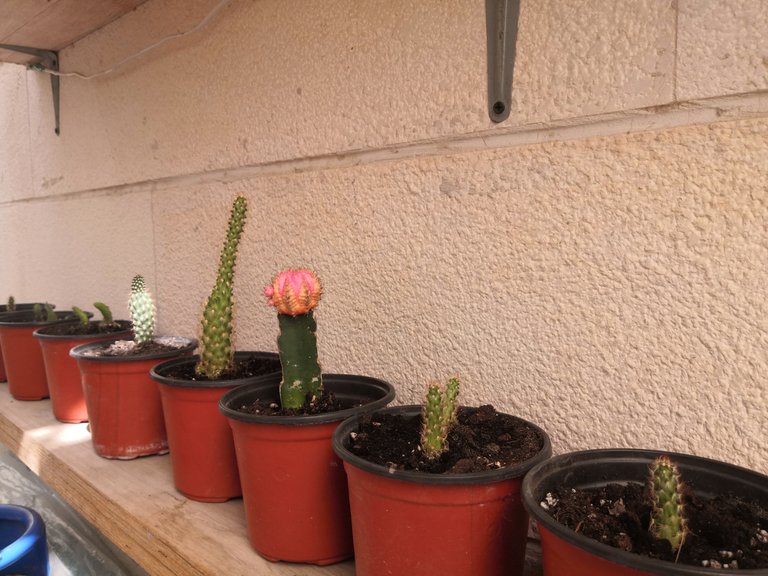 Yey! Excited to see then grow and propagate!
I am new to this cacti gardening. Any suggestions will be highly appreciated. ☺️


---
---