Everyday Is Caturday! Beautiful Stray Cats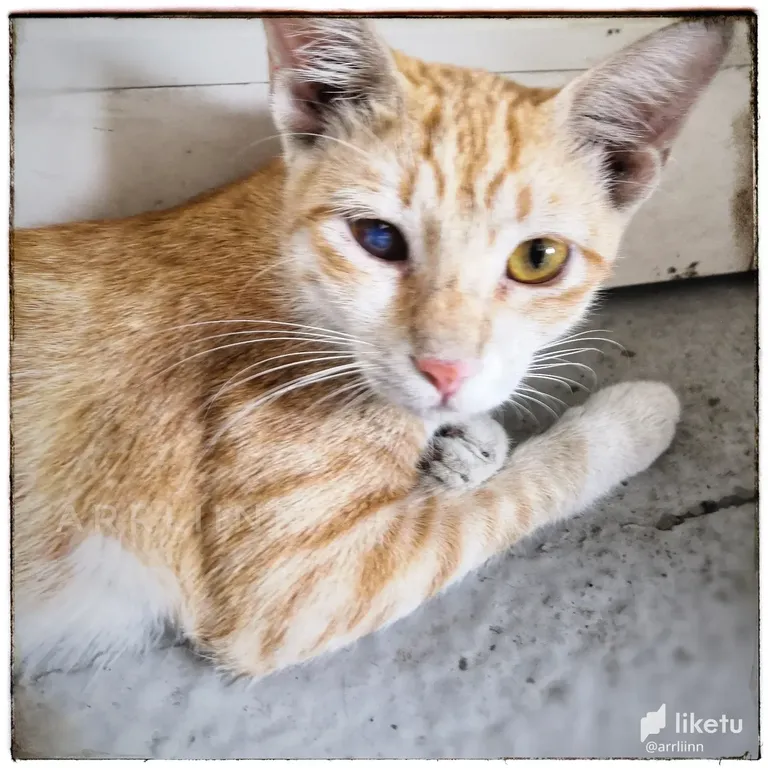 Heterochromia.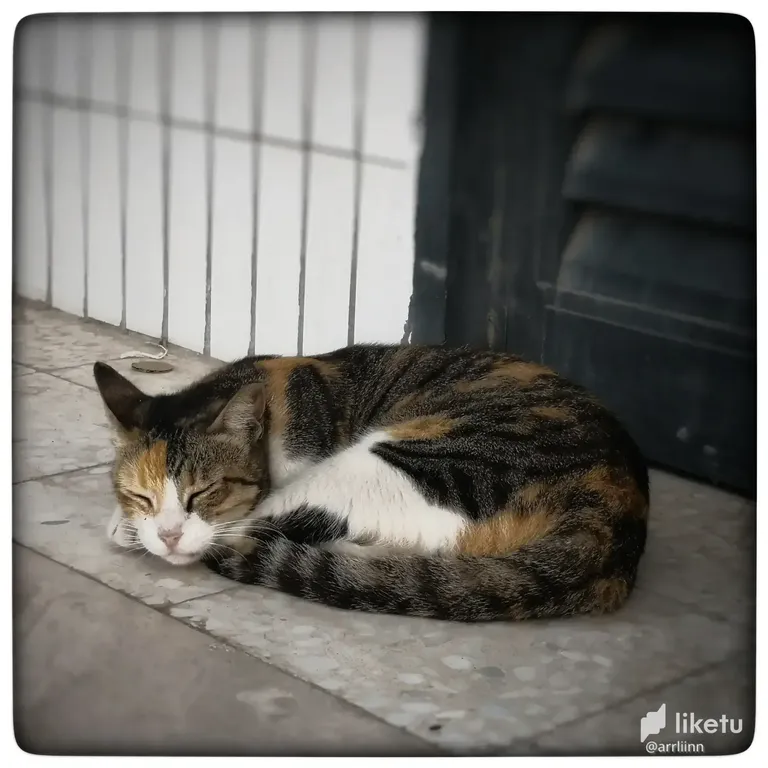 Do Not Disturb.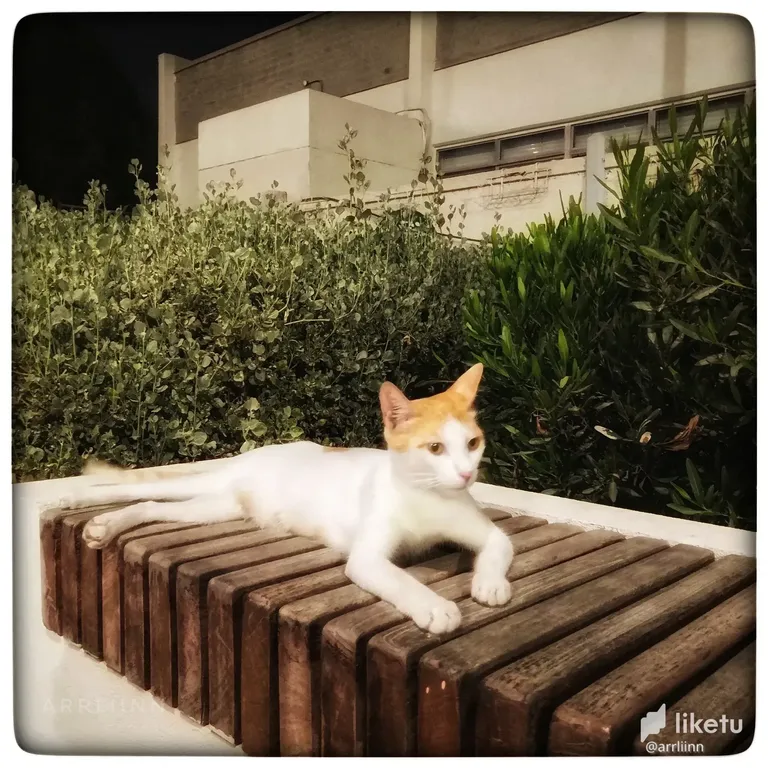 Poised With Grace.
Every day is Caturday!
Hey, what day is it?! It's Caturday! Oh well, every day is caturday anyway. We've been longing to have cat pets at home but so far we have not been really lucky to have one that stays with us for a long time. The last kitten we adopted broke our hearts, especially my youngest's. She was such a sweet cutie but she unfortunately died. :(
We tried to foster a dog but it's not suitable to our current situation that we have to eventually let him go. But that's a story for another day.
For today, let's just meet a few of the cats that captured my attention whilst walking outside...
The first is this ginger-colored cat that was leisurely lying down in a garage where I had my car had a post-repaint polish. I was drawn to it because of its two-colored eyes. While I know that there are lots of cats with heterochromia, I am not so sure whether this one is natural or if it was due to an injury. The pupil on its right eye is not very visible so I am leaning towards the latter.
The second cat is one that we passed by as we were walking to a Pinoy bakery last week. It is sleeping soundly without care for anything around it. "Leave me alone. I am sleeping." it seems to tell me. I saw another one in the area which was so big, it almost looked like a tiger cub. It was walking away from me though, so I was not able to get a snap of it.
The last cat caught my attention because of its very regal and sophisticated pose. It actually was not alone on this bench -- there were two others sitting here with it. One night I passed by them and I thought I startled them coz they started jumping. Then I saw them run towards a car that just parked. A lady alighted the car - she must be one of those volunteers who feed stray cats around the city.
It occurred to me that some of these cats may not even be stray cats their entire lives. Some of them had owners before and when circumstances didn't allow anymore, the poor cats were just left alone. It's very common here, especially since there are lots of expatriates that live in the UAE. Moving to different apartments frequently or perhaps moving out of the country permanently may just be some of the reasons. There are those that are given up for fostering, but some, unfortunately, would end up on the streets. :(

![arrliinn footer.gif](

)
---
For the best experience view this post on Liketu
---
---