'Deconstructed' Breakfast From Relived Plants In the Garden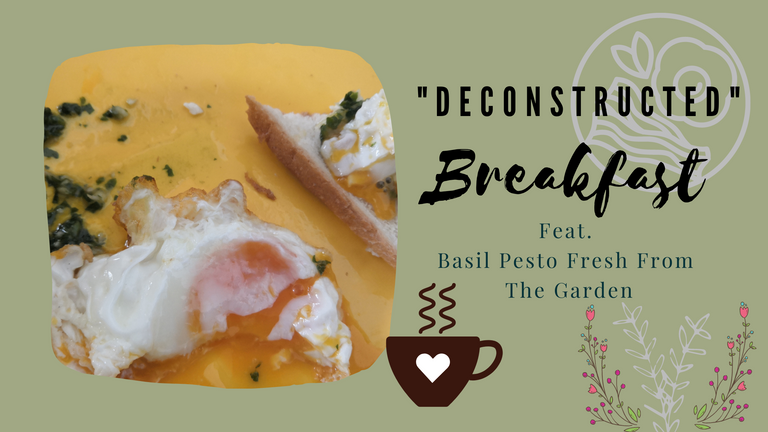 Basil, Oh My Basil!
My basil survived the extreme desert summer! Yay!
Summer is quickly fading and the days are becoming less hotter these days in the Mid East. Oh, it's still hot, but not as hot. Actually, we still get a few very humid days recently. But hell yeah, I am so looking forward to colder months ahead.
For some of you who may be keeping tabs, you may know that I have my small basil corner in the garden. I planted them last year and they have been very luscious and abundant, making lots of pesto with them.
So summer came, and while they look strong and healthy, the husband decided to trim most major branches off and basically left them bald! He said, that was to help them survive the extreme heat. Though I am not quite sure if they really won't if we just left them as they were. Oh well, at least they are now looking good again.
| Basil in July | Basil in September |
| --- | --- |
Pesto Time!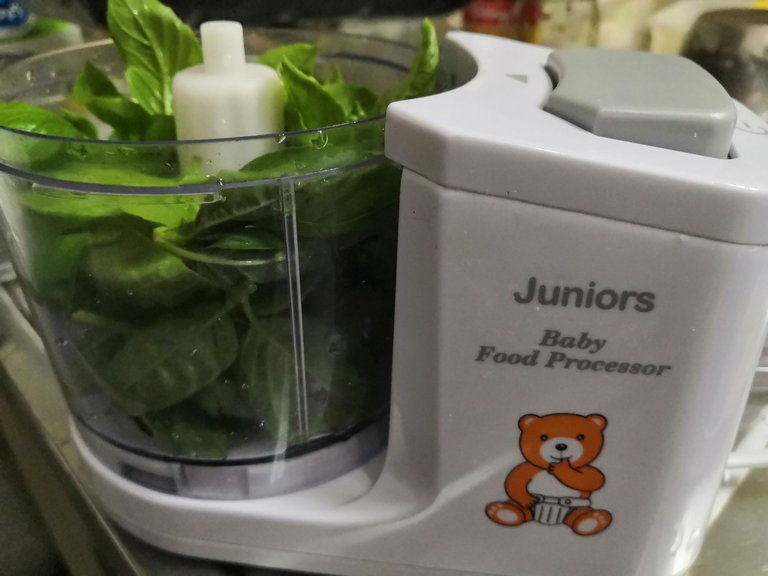 Now that the basil are back in their healthy state-- not as tall and bushy yet, but looking great, I finally managed to prune some leaves and make a small batch of pesto.
I have shared my pesto recipe here earlier too! At that time, my basil were still small and were just producing small leaves, so I used mortar and pestle to crush the leaves. This days, I make use of my baby food processor. Funny, because I never got to use this machine for making baby food. I use this mainly to aid in my cooking. 😁
Eggs Sunny Side Up with Pesto Sauce
Yum! Makes my mouth water just thinking about it now.
How do you love your pesto?
Before, I mainly use the pesto sauce for pasta, but now I make it a dip for almost anything.
Pesto sauce with egg sunny side up! Oh, the flavors just blend so well.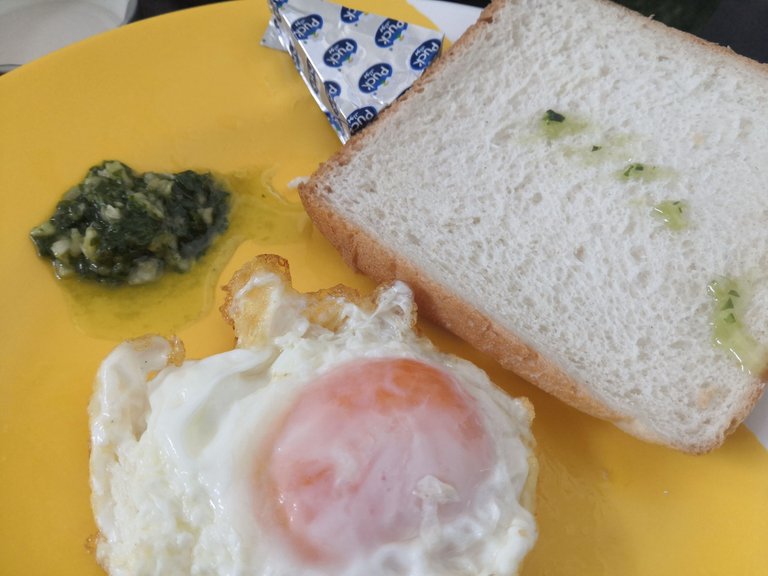 That runny yolk on a slice of bread topped with pesto. O-perfecto!
The bread will taste better if it was toasted in butter, but plain one should do when you're in a hurry. Hehe.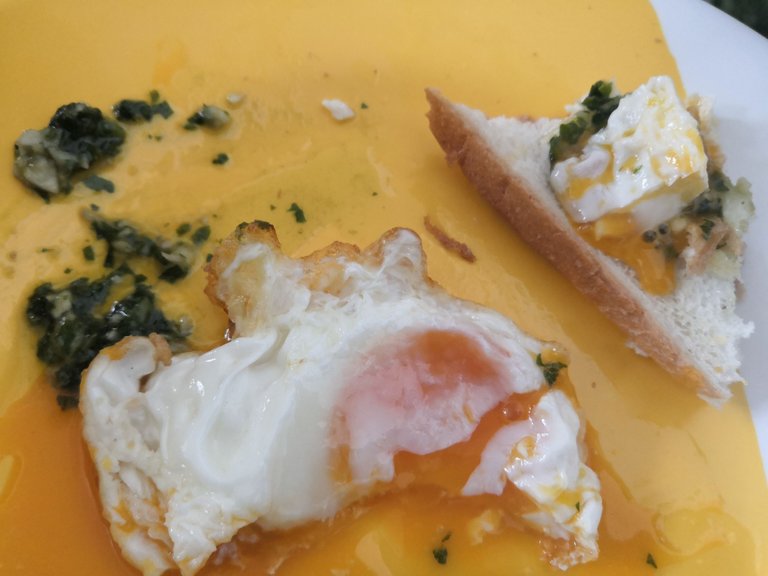 And oh, you can toast your bread on pesto sauce too! That would add so much flavor to the bread.
Hmmm, it's almost 6 am here and my stomach is starting to growl. I think I know what breakfast is going to be... toasted bread on pesto! Yey!
How about you, how do you serve your pesto?


---
---