Between Tradition and Globalization (Munggahan Tradition)
Since I started living, settled for the purpose of working in a village called Binong, Subang district, West Java province, this is where I know more about the Munggahan tradition.
I took these photos in 2017 when I came to the location where the Munggahan event was held. Previously, I had known about this kind of tradition but did not participate and capture the moment.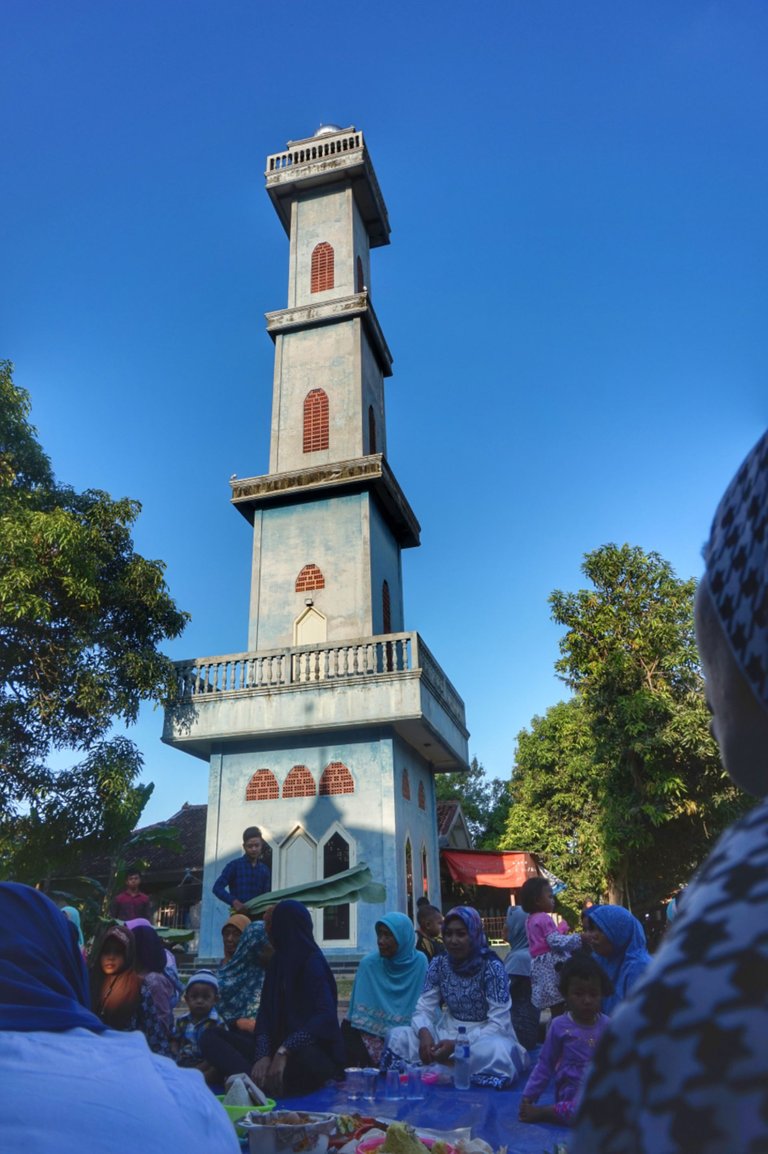 Munggahan is one of the traditions of the Sundanese tribe ahead of the holy month of Ramadan which is usually carried out a day or two before the holy month comes. Munggahan comes from the Sundanese language, namely Unggah which means to go up, which means to rise to become a better person. It is hoped that during the holy month it will be better than before. Usually people in Sundaland, especially in the province of West Java, do Munggahan in various ways ranging from gathering with family, eating together, praying together and going on vacation together. There are also those who make pilgrimages to the graves of their parents or predecessors.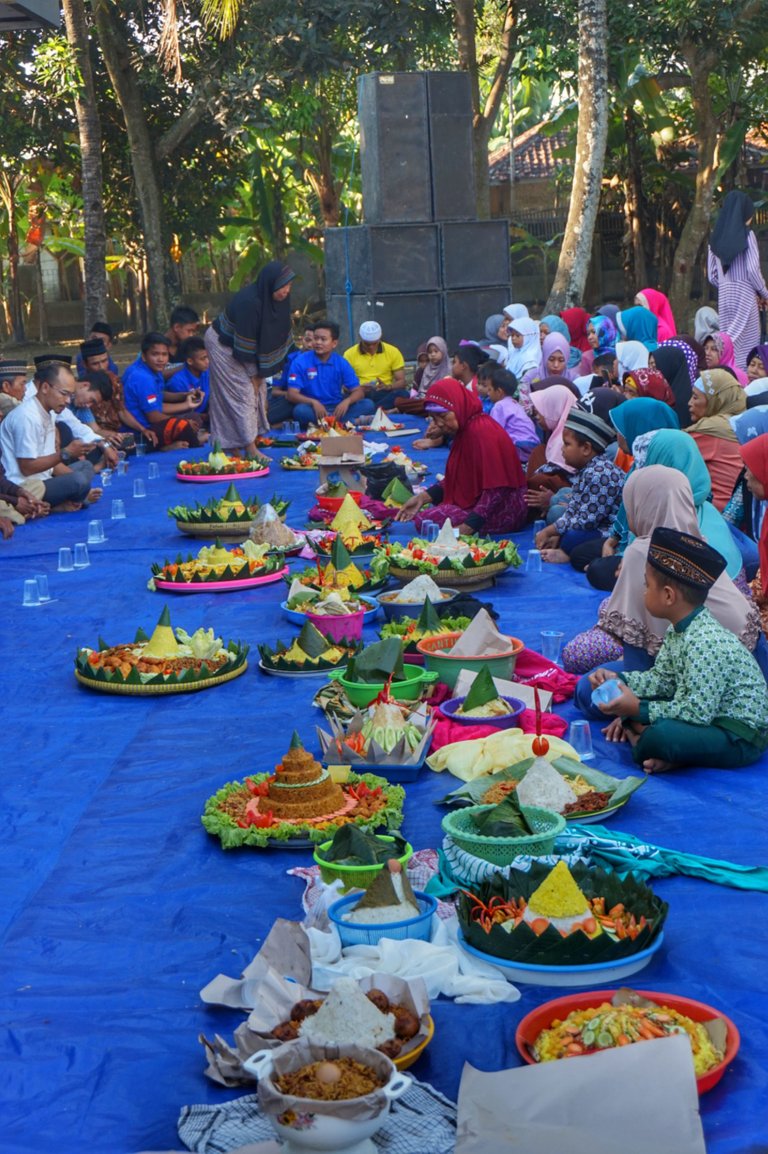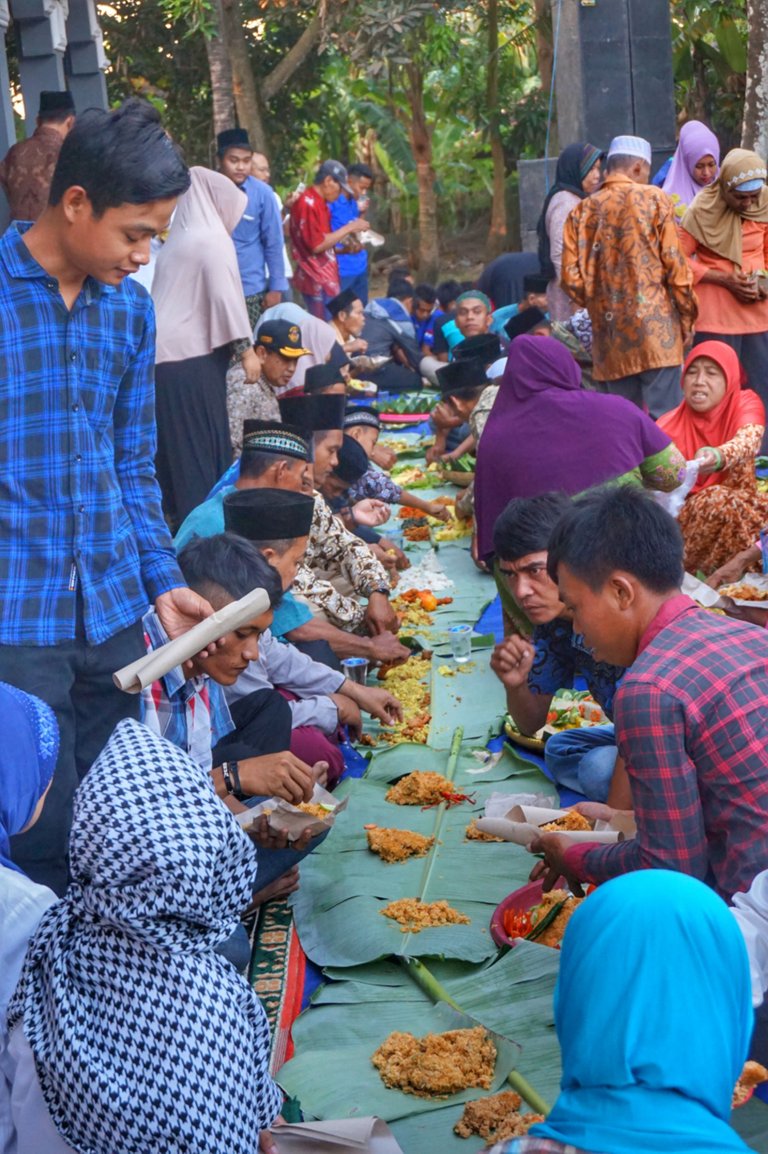 When Munggahan has arrived, the highway will be full of other people who want to celebrate Munggahan, usually the beach is the main destination for Sundanese tribal people to carry out this Munggahan tradition, because this tradition is only done once a year, so many people think it's not legal yet if we haven't done the Munggahan tradition.
The activities of the boys in the village early in the morning were busy going to the tomb to clean up, then cleaning the mosque. Unlike men, daughters help their mothers cook. Usually dishes made such as big carp pepes, chicken opor and others.
Another example, like the one in the photo, the community is busy holding Munggahan in the mosque's courtyard with good preparation by bringing their own food to be served and eaten together. A variety of tumpeng rice, vegetables, side dishes, chicken liver sauce, potatoes and others. Good taste makes everyone enjoy it and feel happy.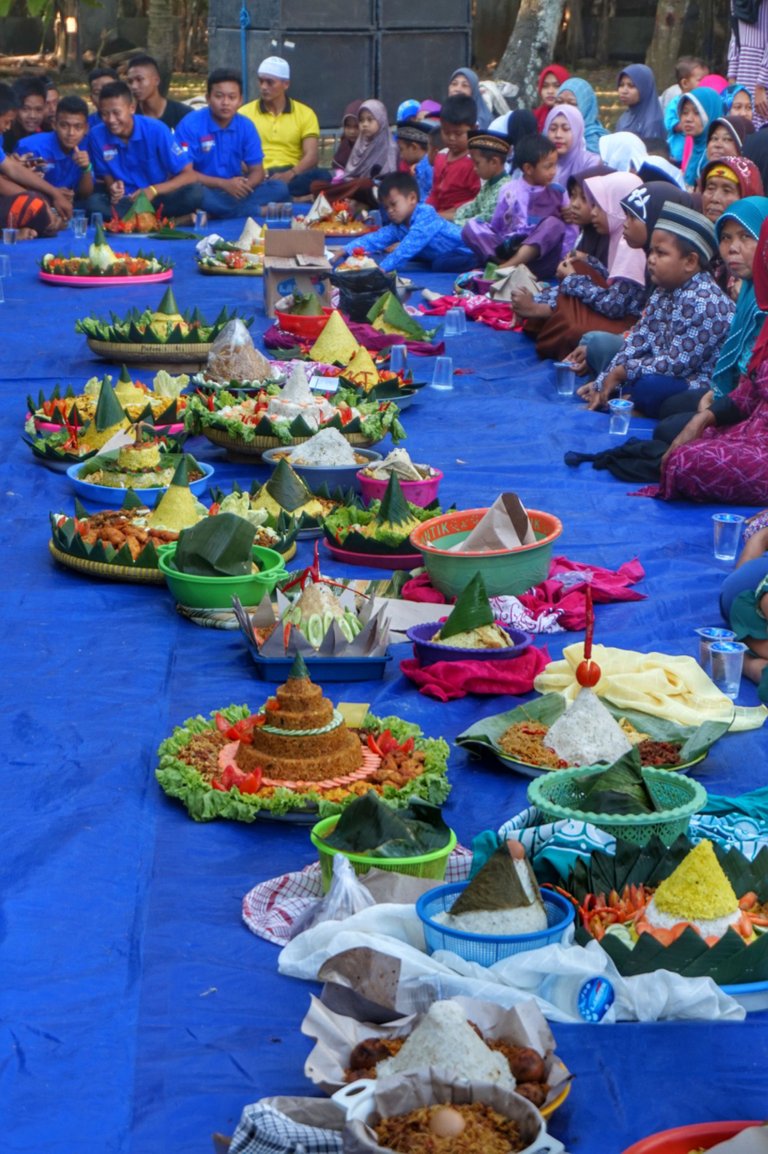 Munggahan is also a gathering place for families who are far away, usually they will go to meet their families again when Munggahan has arrived. Hopefully this tradition that has been passed down from generation to generation can be passed on by the younger generations in order to keep the customs in Sundanese land from becoming extinct.
In Indonesia, there are many traditions to welcome Ramadan with different names but have the same concept. Although this Munggahan has been slightly displaced by the current of globalization, some residents continue to carry out this tradition in their own way. So? Is there a tradition like this in your place?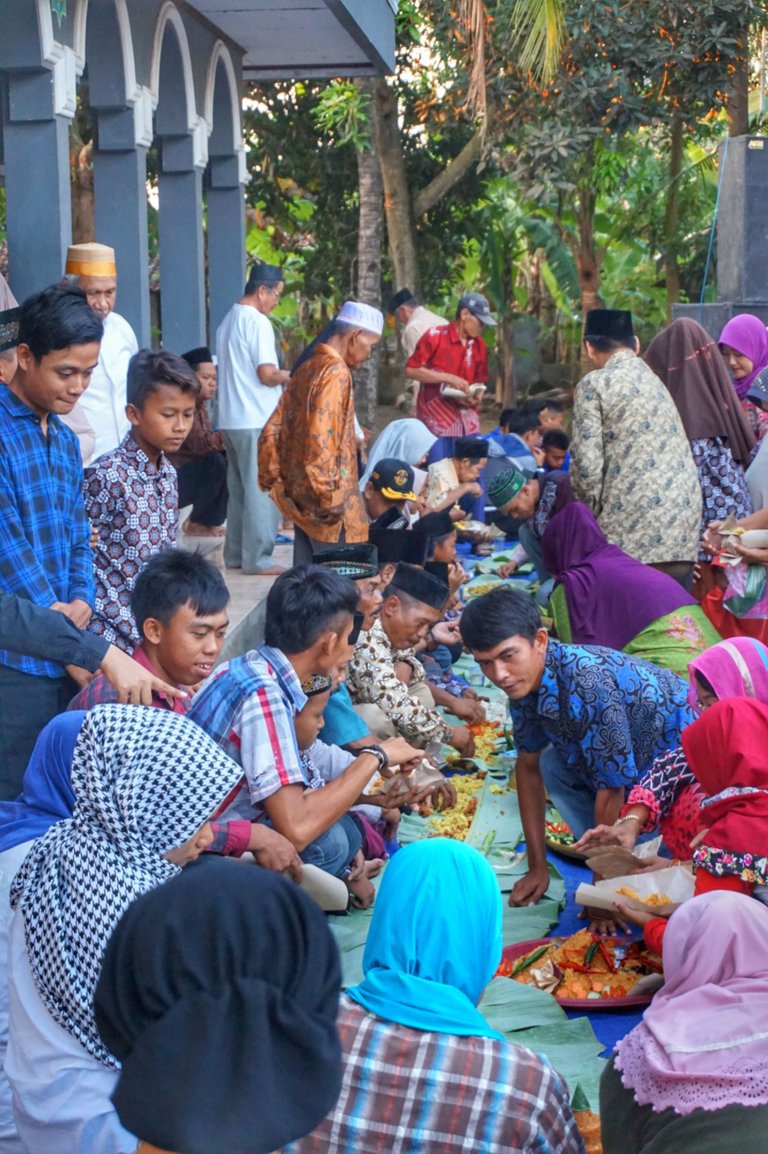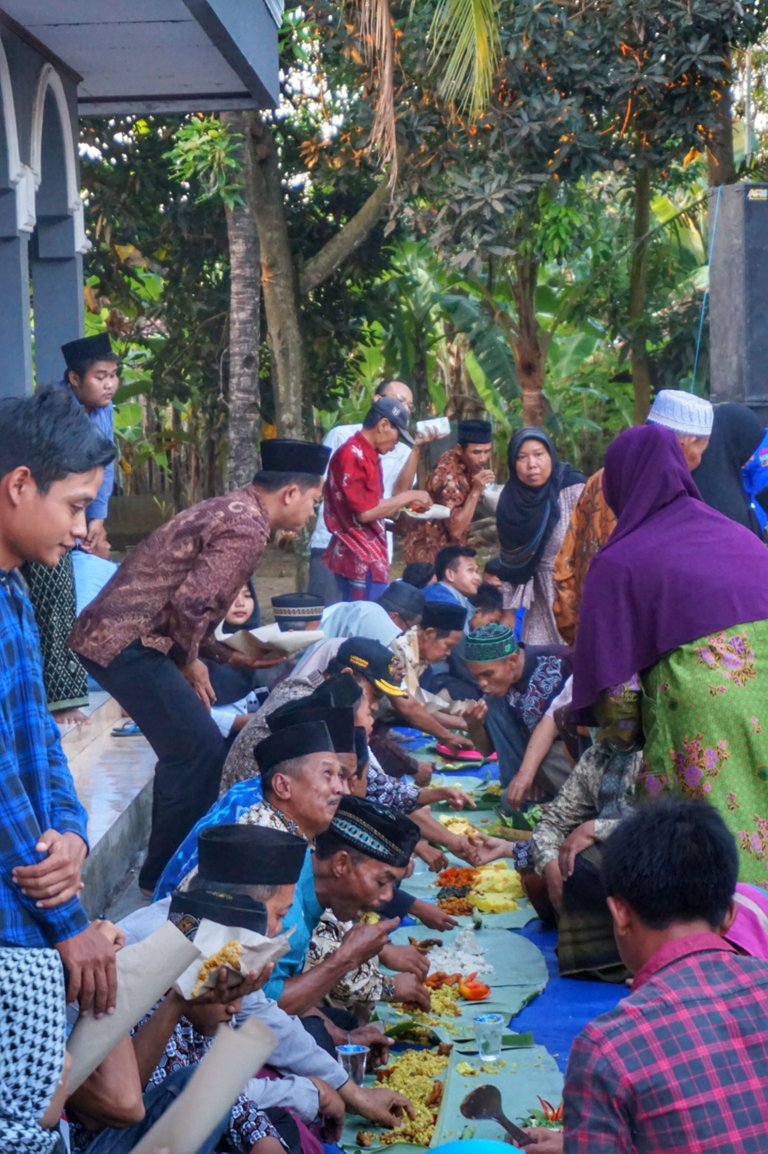 Now the children in the area have not done that again in the past two years. Especially during the current Corona pandemic.
It seems that Munggahan is not as lively as it used to be.
I really appreciate and thank those of you who have taken the time to stop by at my post. Have a great day!
---
---