Trying to work again | Mencoba Berkarya Kembali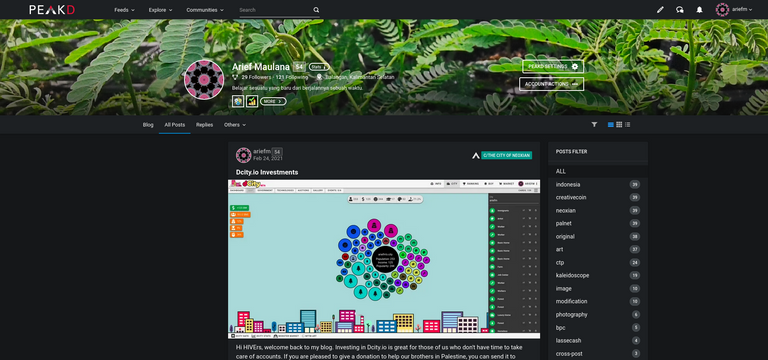 ---
Saturday April 8 2023, I'm trying to restart a work that has been abandoned for a long time. Namely working by creating articles on Blockchain Hive.
It's been more than 2 years or 773 days to be exact since the last post on February 24, 2021. Today I'm trying to revive the desire to write something useful and increase creativity in writing.
Writing is very useful for practicing patience and commitment. The desire to write requires an idea that aims to develop a piece of writing. An idea can appear at any time and can disappear at any time if we don't write it down in a medium. That's why in writing we need media that is not easily damaged by the times, for example Hive.
By restarting this initial step, the desire to write becomes even more enjoyable for the writer. With the hope that in the future the writer will become a better person.
---
Sabtu 8 April 2023, aku mencoba untuk memulai kembali karya yang telah lama ditinggalkan. Yaitu berkarya dengan membuat artikel di Blockchain Hive.
Sudah 2 tahun lebih atau tepatnya 773 hari sejak postingan terakhir di tanggal 24 Februari 2021. Pada hari ini aku mencoba kembali untuk menghidupkan keinginan untuk menulis sesuatu hal yang bermanfaat dan meningkatkan kreativitas dalam menulis.
Menulis sangat bermanfaat untuk melatih kesabaran dan komitmen. Keinginan untuk menulis memerlukan ide yang bertujuan untuk mengembangkan sebuat tulisan. Sebuah ide bisa muncul kapan saja dan bisa hilang kapan saja jika kita tidak mencoretkannya ke dalam sebuah media. Karena itulah dalam menulis diperlukan media yang tidak mudah rusak dimakan zaman contohnya saja Hive.
Dengan memulai ulang langkah awal ini, keinginan untuk menulis semakin terasa menyenangkan bagi penulis. Dengan harapan ke depannya membuat penulis menjadi pribadi yang lebih baik lagi.
---
---