DIY Crochet Earring Making and Encouragement for Jewelry/Fashion Lovers

Hello #Jewelry members, nice to be with you again this week as I'll be presenting another of my crocheting earring craft work which I just made today but before proceeding with the post, I'll like to impart some knowledge about earring crocheting as a business because most people are refusing to understand that it's among lucrative craftwork that doesn't require much capital to venture into.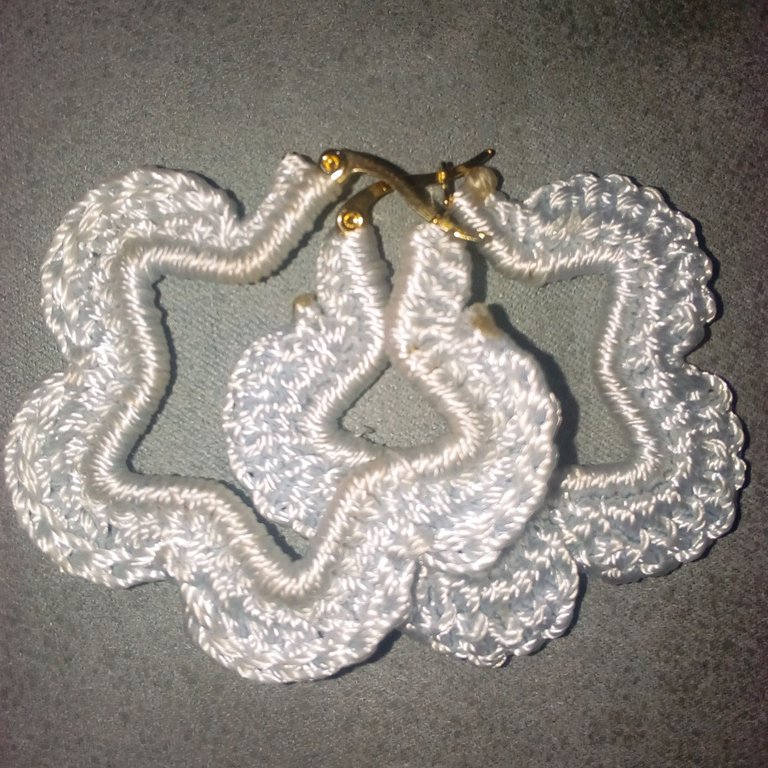 Sometimes, people regard crocheting of earrings as a minor fashion/jewelry business that is not high in profit return from creators and has refused to engage in the making of yarn-made crochet earrings but I'll categorically tell you that such thought is false and can never be accepted by me because just a few months that I engaged into the business and a can boldly say that I'm making a lot of profit on daily bases from customers.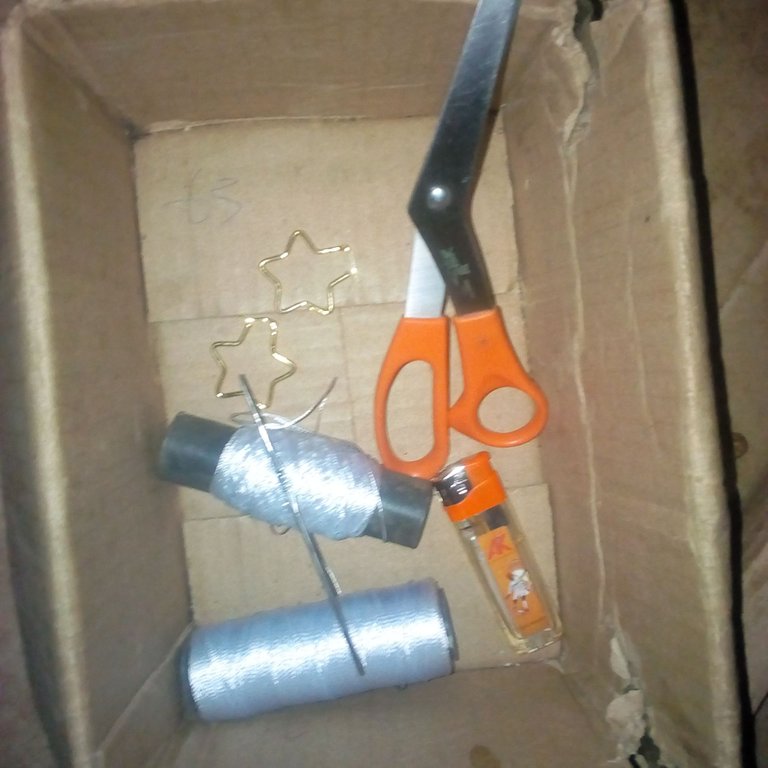 To be honest with you, before I engaged myself in crochet earring making, I was only into the making of leather and sole footwear and then later expanded into the crocheting aspect of both male and female footwear. With the help of Hive through the NeedleWorkMonday community after spending time through the contribution of my needle works skills, reading and commenting on other authors' posts. I was encouraged to also have the knowledge of how to be crocheting earrings since I already have the crocheting technical know-how. I also believe that through different authors' posts here in Jewelry, I'll also expand my knowledge on earring making using different materials and tools that have been shown by authors.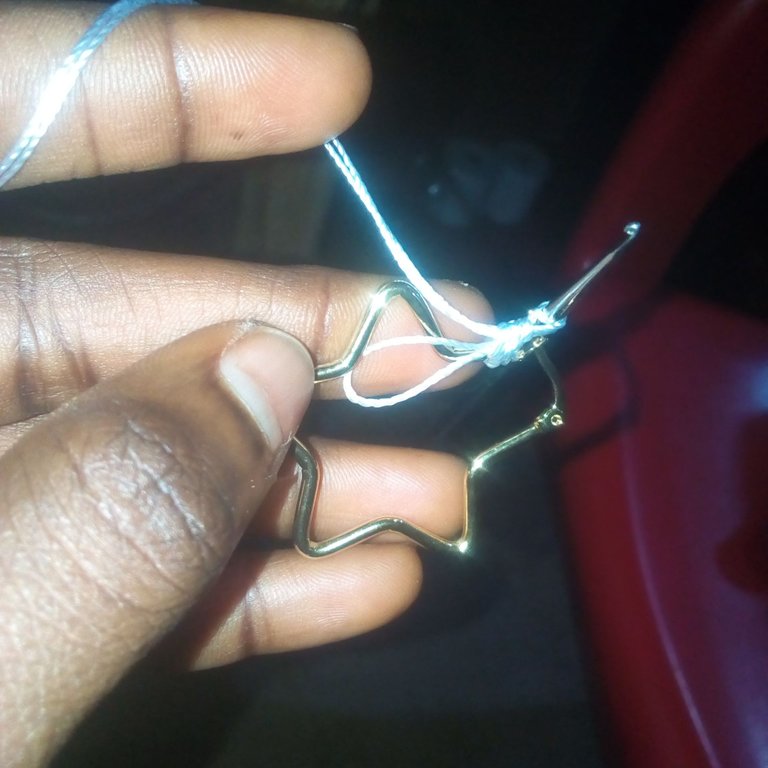 Today with the help of earring crochet using yarn-made material, the number of customers that have been demanding both leather and crochet footwear has increased significantly because once a customer enters my crocheting office and demands footwear, I use the opportunity to also advertise my crochet earring which will also give the footwear perfect fashion outfits with both yarn color of the earring and footwear.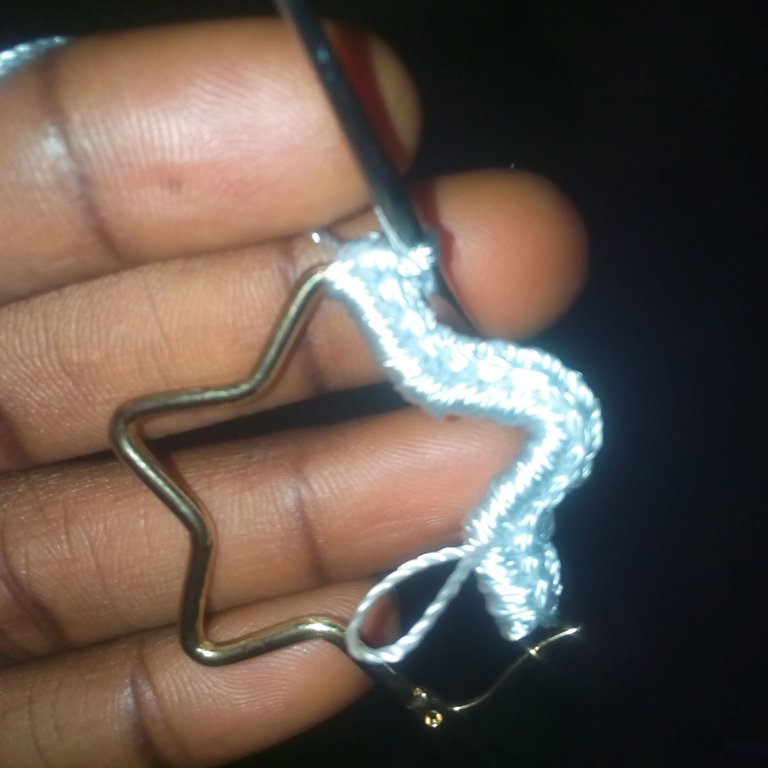 At the end of the day, most customers patronize me. This is how I have been making a huge profit in crochet earring making. I'm really encouraging people across the globe to embrace earring crochet as a serious business that they can be earning a living from on a daily bases. At least, I have taught a few people around me about earrings and other crochet business making to better their life.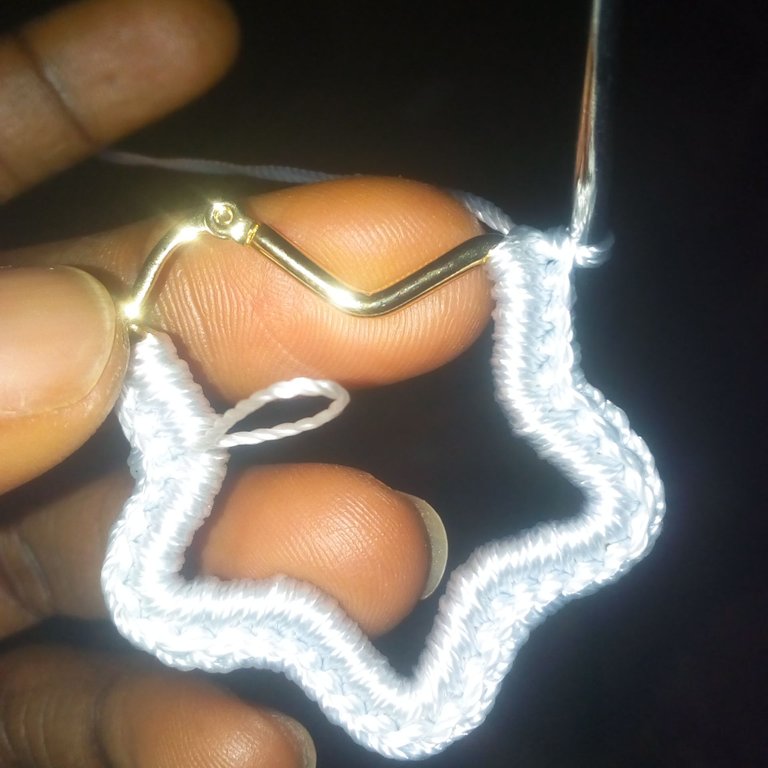 Materials and tools used for the crochet earring:
A yarn material was used.
An earring pendant was used.
A crochet pin was used.
Scissors for cutting yarn.
Lightening matches were also used.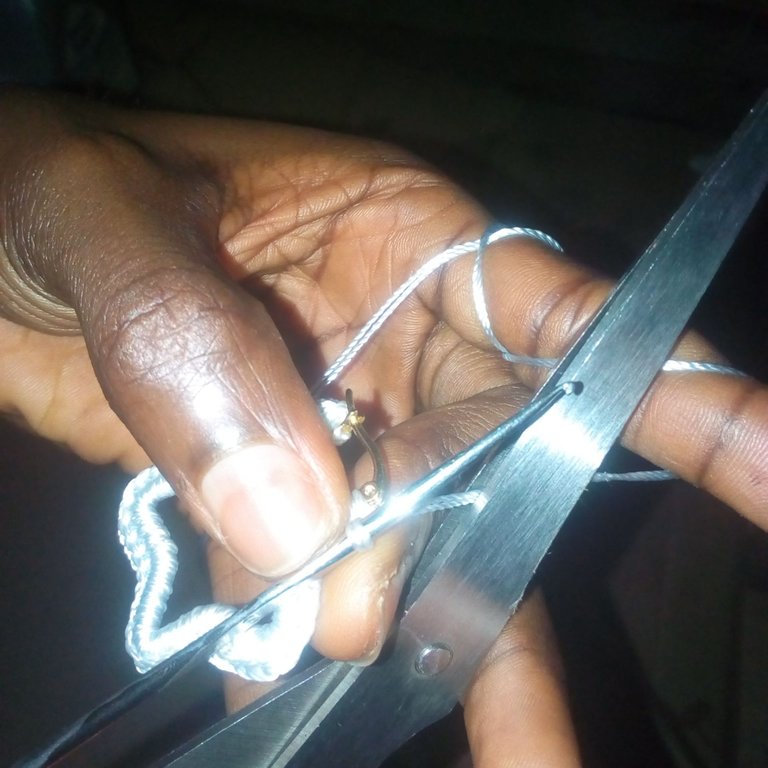 Procedures used for the crochet earring making:
I make sure that every material to be used for the crochet earring making is provided.
I make sure to know the type of crochet earrings to make.
I make sure to know the color of the yarn material that will fit the crochet earring before making it.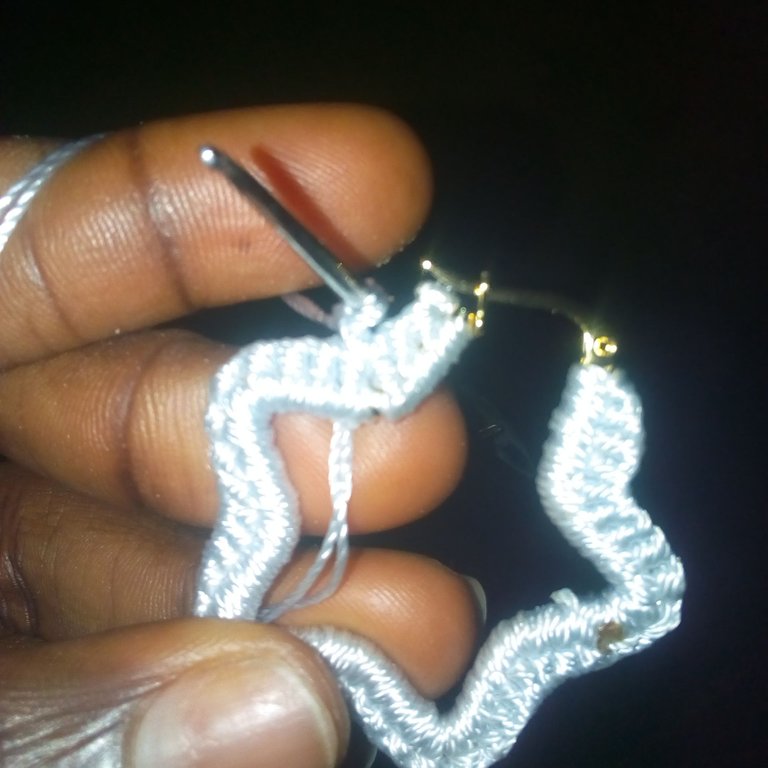 I have to start the earring crocheting using a yarn pin through the earring pendant. But I have to make sure that my hand are been placed according as I'm crocheting the earring to avoid mistakes.
After I finish the earring crocheting, I have to use scissors to cut the yarn material out from the crocheted earring.
I have to make sure to use fire from a match lighter to trim and also lock the mouth of the yarn I used for the earring crocheting to avoid loss.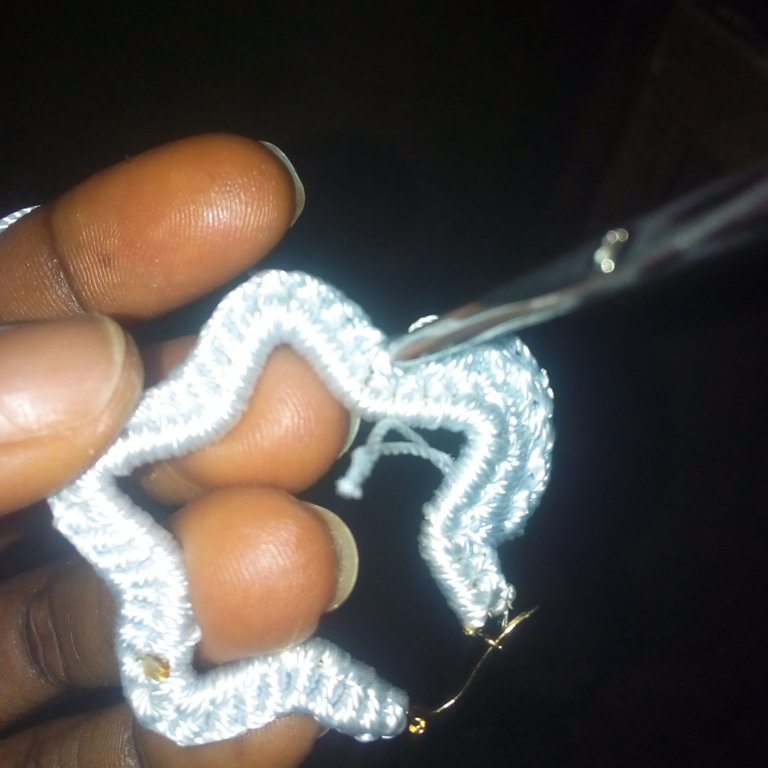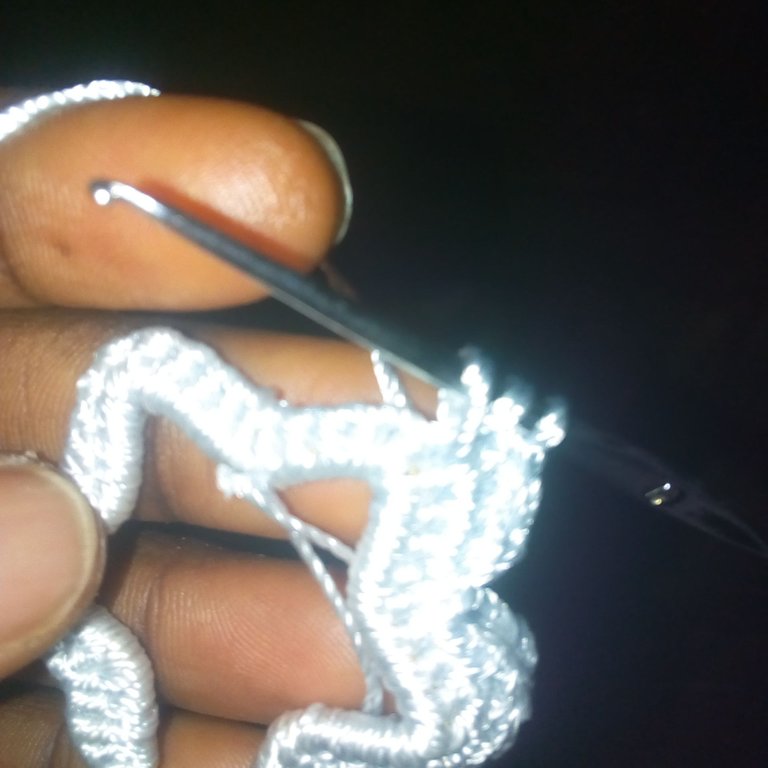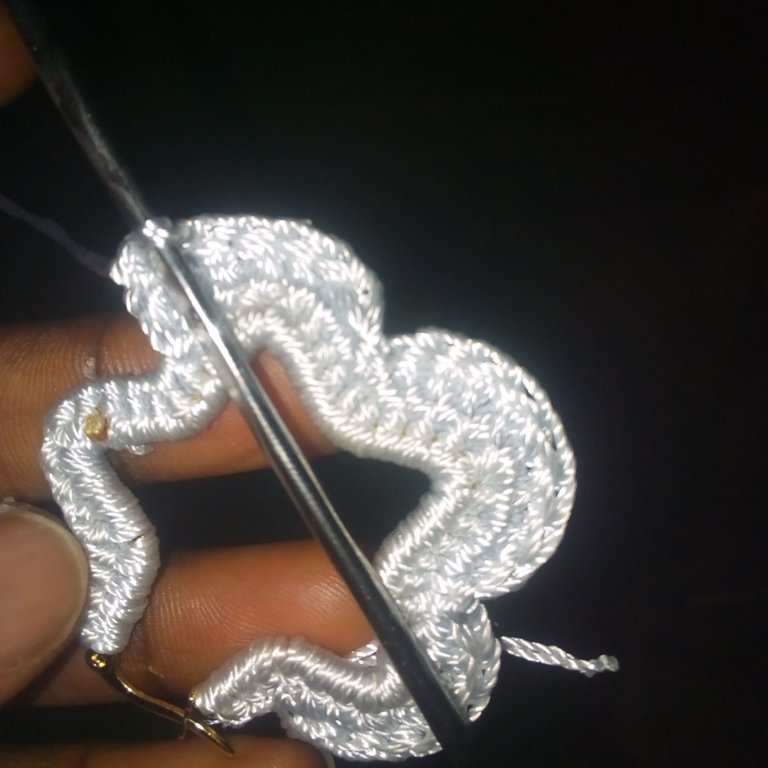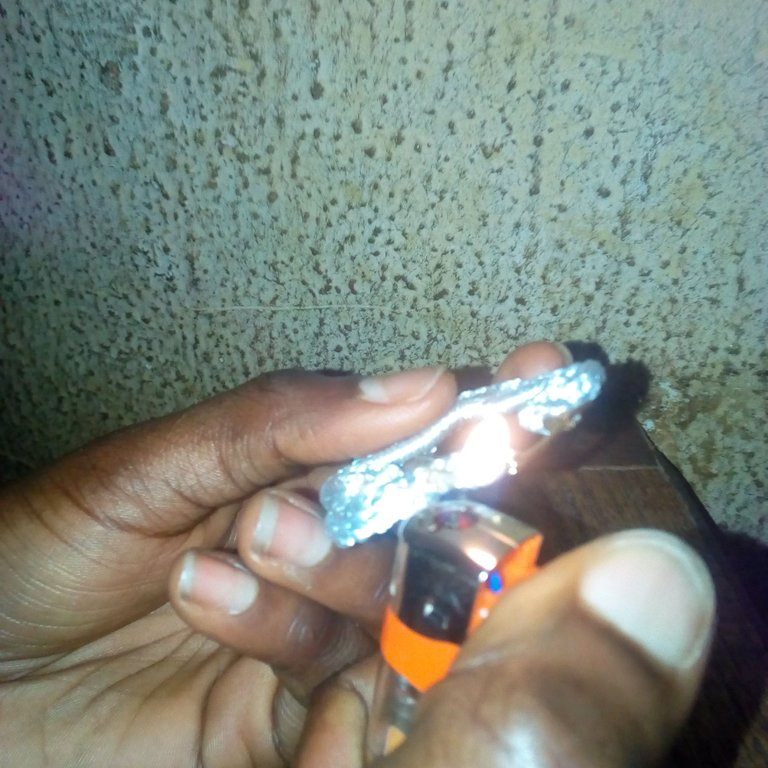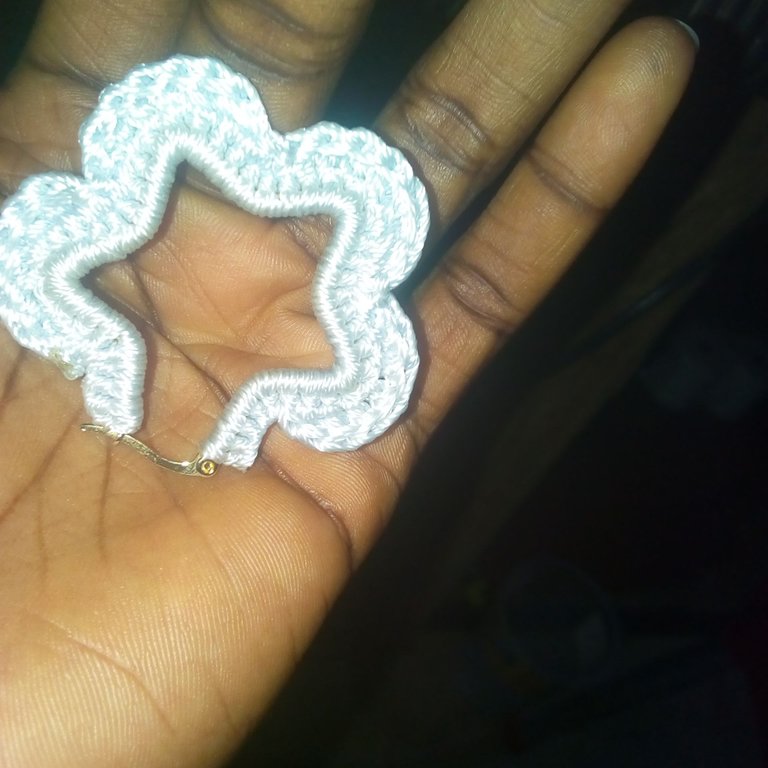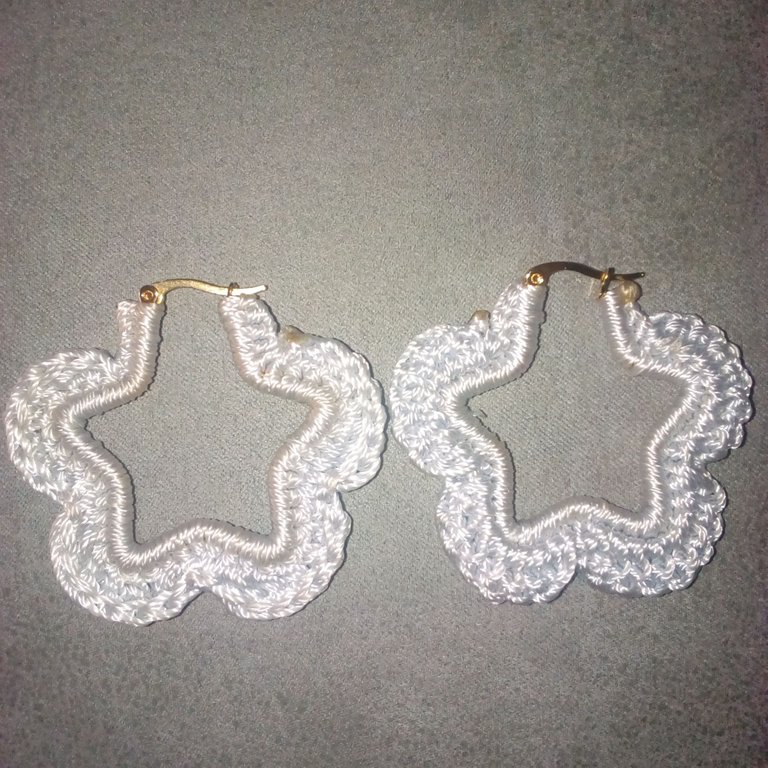 ---
---