Bob Marley was not the only one.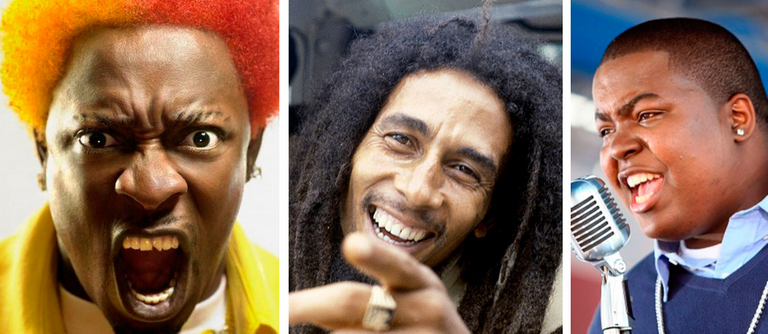 The island of Jamaica is famous for its beaches, its culture and its tropical climate that make it a great tourist destination. Part of its charm is given by the music that fills the streets and has its own style that has inspired many artists around the world. But this was not always so. The styles we know today, reggae, ska, dancehall, are popular thanks to the fame of the artists that I show you below
Sean Kingston
Although he was born in Miami, he was raised in Kingston, Jamaica. His songs, including "Beautiful girls" and "Fire burning", are usually a combination of reggae and rap and have achieved worldwide success.
Jimmy Cliff
Reggae is not the only characteristic rhythm of Jamaica. Jimmy Cliff was one of the first artists to introduce ska in musical genres, and certainly one of the best exponents.
Jackie Mittoo
Another exponent of ska music. Jackie Mittoo and his group The Skatalites showed the world Jamaican sounds and are still considered among the best musical productions on the island.
Sean Paul
With songs like "Temperature", "Like glue" and "I'm still in love", Sean Paul dared to put sounds and voices of Jamaican style to hip hop and traditional rap, achieving great popularity in the United States and then in everything the world.
Beenie Man
This winner of a Grammy Award, is considered by many and as his song, "The King of the Dancheall" says. His career dates back to the 80's, but even today it is still a great contribution to reggae and dancehall music, and although his success started in North America today it has spread to other continents.
Like other great artists like:
Gregory Isaacs
Peter Tosh
Alton Ellis
Bunny Wailer
Shaggy
Toots Hibbert
Elephant Man
Bounty Killer
Buju Banton
And the great Grace Jones
And many more but if I put all this post would be endless, but you like a greeting
---
Posted via ReggaeSteem | Reggae Culture Rewarded
---
---