Celebrando nochevieja y recibiendo el 2023 con mis seres queridos por todo lo alto. ❤️ [ESP/ENG]

Hola, ¿Qué tal queridos amigos? Reciban un cordial Saludo y un Feliz Año 2023 para todos.
El día de hoy quiero contarles mi experiencia en vísperas de nochevieja y como esta noche pudo convertirse en un día lleno de gratos momentos en unión y amor familiar.
Hello, How are you dear friends? Greetings and Happy New Year 2023 to all of you.
Today I want to tell you about my experience on New Year's Eve and how this night could become a day full of pleasant moments of family togetherness and love.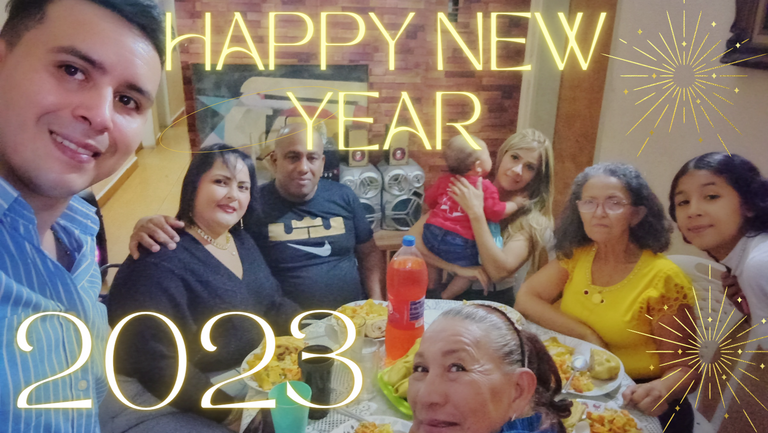 Poster de mi autoría realizado con canva.
Este pasado mes de diciembre me trajo muy buenos momentos, fue un mes muy enriquecedor en lo que respecta al fortalecimiento de los lazos familiares y personales. Diciembre es un mes que tiene la magia de unir a familias, pero también de crear nuevos lazos entre amistades, pues es un mes dónde el amor, la solidaridad, la comprensión y la reflexión están presentes en todo momento.
This past December brought me very good moments, it was a very enriching month in terms of strengthening family and personal ties. December is a month that has the magic of uniting families, but also of creating new bonds between friendships, because it is a month where love, solidarity, understanding and reflection are present at all times.
Nochebuena representó para mí un hermoso momento lleno de nuevas experiencias junto con mi familia y sobre todo con mi hijo Daniel Andrés, pues este año tuve la dicha de ser padre; sin embargo, había algo que faltaba para sentir esa felicidad plena y era la presencia de mi madre quien se encontraba fuera del país. Cabe destacar que esta era la primera navidad que celebraba sin ella y desde que mi padre murió mi mamá se convirtió en mi pilar fundamental a tal mundo que ella no solo es mi madre sino también mi padre.
Christmas Eve represented for me a beautiful moment full of new experiences with my family and especially with my son Daniel Andres, because this year I had the joy of being a father; however, there was something that was missing to feel that full happiness and it was the presence of my mother who was out of the country. It is worth mentioning that this was the first Christmas I celebrated without her and since my father died my mother became my fundamental pillar to such a world that she is not only my mother but also my father.
---
Gracias a Dios mi mamá pudo llegar para celebrar nochevieja y así poder despedir el 2022 por todo lo alto. De tal manera que este día comenzó así:
Thank God my mom was able to make it to celebrate New Year's Eve so we could say goodbye to 2022 in style. So that's how this day started: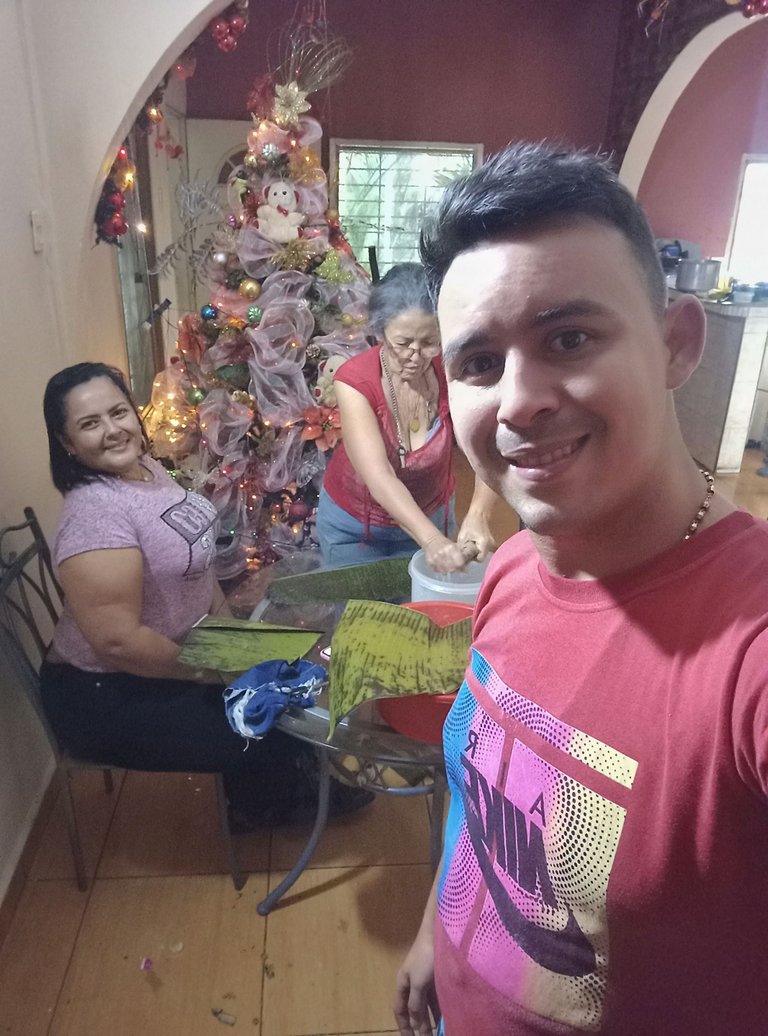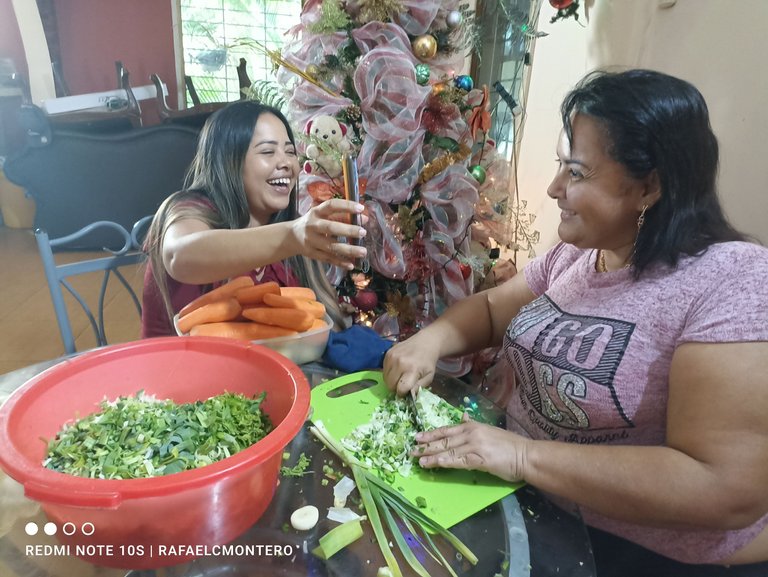 La noche del día 30 habíamos planificado todo lo que haríamos, Así que Muy temprano por la mañana nos levantamos todos como hormigas a trabajar en conjunto para recibir este año 2023. Cómo de costumbre las hallacas (comida típica venezolana) las prepararían mi mamá junto con mi abuela. Yo me encargaría de realizar los panes de jamón.
The night of the 30th we had planned everything we would do, so very early in the morning we all got up like ants to work together to welcome this year 2023. As usual the hallacas (typical Venezuelan food) would be prepared by my mom and my grandmother. I would be in charge of making the ham breads.
Sorpresivamente, el esposo de mi mamá, quien es cubano, decidió preparar también unos tamales cubanos, para hacer una combinación entre la gastronomía cubana y la venezolana. Así que comenzó rápidamente a deshojar el maíz, a preparar el guiso y junto con otro amigo cubano comenzaron a armar aquellos tamales, los cuales nunca había probado, pero que el solo aroma que emanaba de aquel guiso hacía que se pudiera saborear.
Surprisingly, my mom's husband, who is Cuban, decided to prepare some Cuban tamales as well, to make a combination between Cuban and Venezuelan gastronomy. So he quickly began to husk the corn, to prepare the stew and together with another Cuban friend began to assemble those tamales, which I had never tasted, but the aroma alone that emanated from that stew made it possible to savor.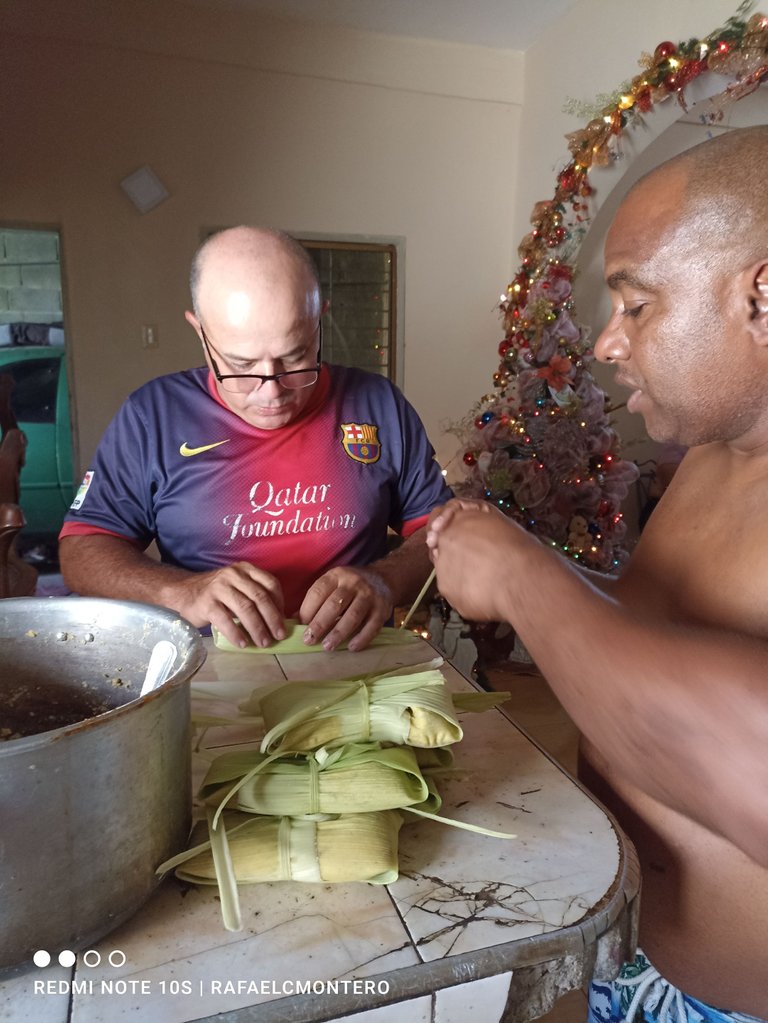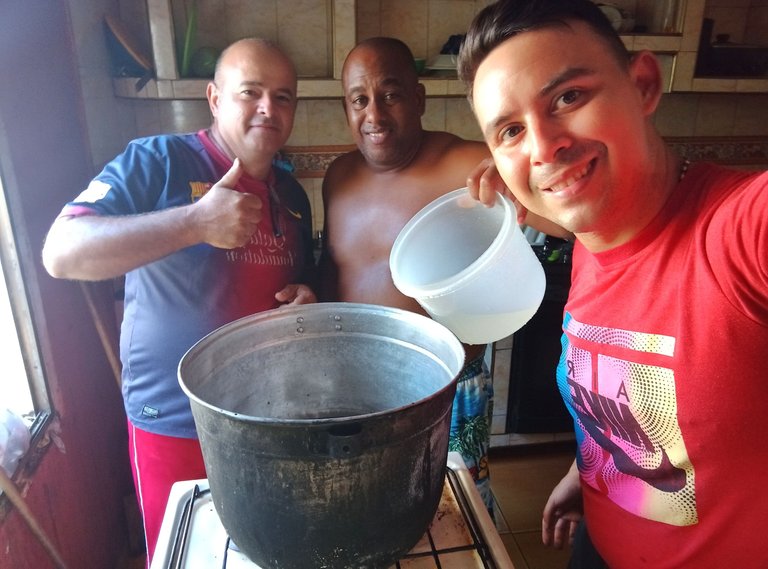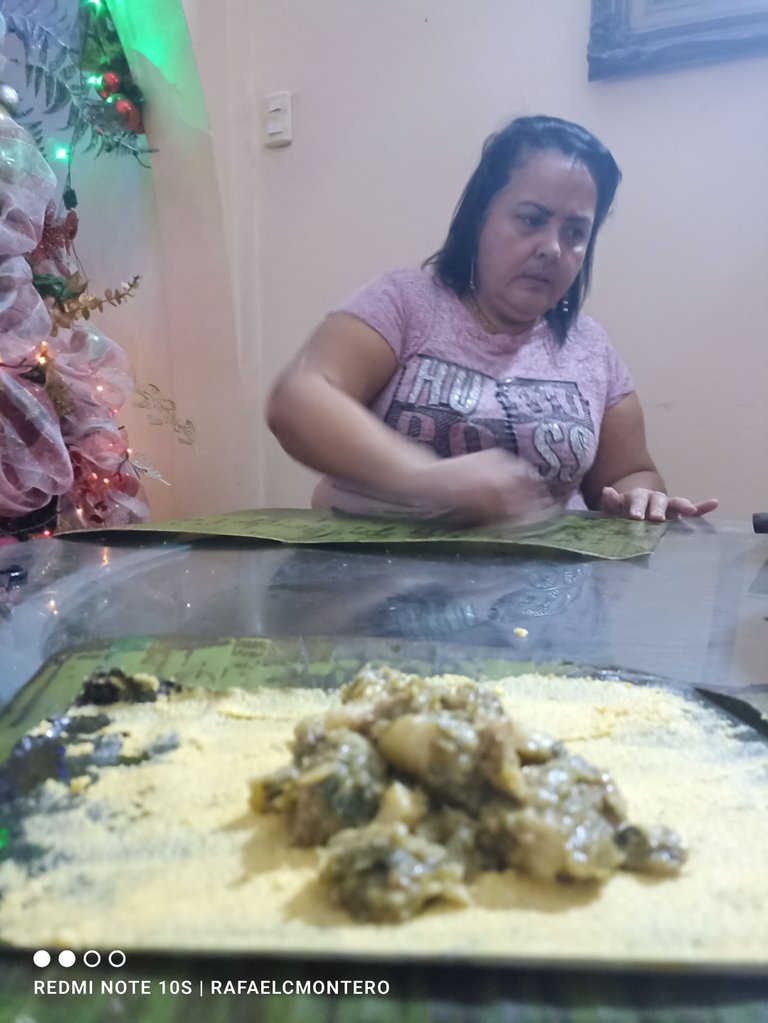 Por otro lado, mi mamá se encargaba de preparar las hojas, picar las verduras y carnes para la preparación del guiso, mi abuela también la estaba ayudando en todo momento. Luego de preparado el guiso comenzó el armado de las hallacas.
On the other hand, my mother was in charge of preparing the leaves, chopping the vegetables and meats for the preparation of the stew, my grandmother was also helping her at all times. After the stew was prepared, the assembly of the hallacas began.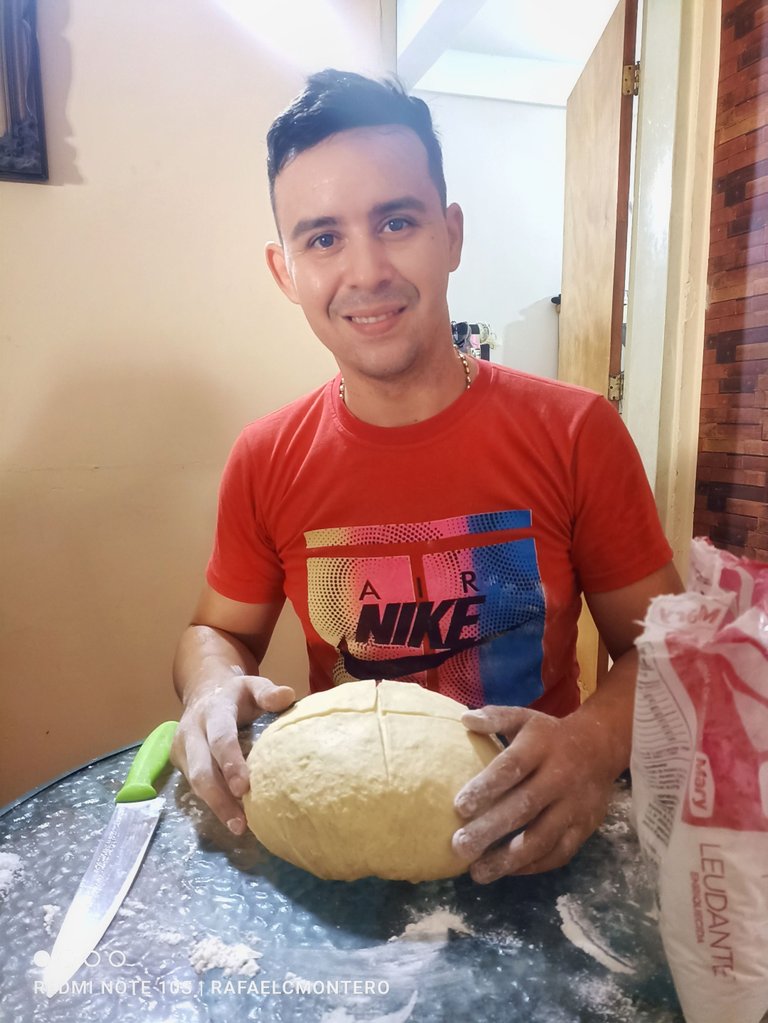 Yo por mi parte hice lo propio, agarre harina, huevos, jamón, pasas, aceitunas, papelón, mantequilla y levadura para primero preparar la masa de los panes y Posteriormente rellenarlos y hornearlos. Todo marcho estupendamente bien y el ambiente que se vivía sacaba a relucir aquel enorme sentimiento de fraternidad y hermandad entre todos, amor era lo que sobraba mientras cada uno estábamos en nuestras respectivas tareas, no faltó uno que otro chiste y alguno que se pudiera a cantar mientras cocinaba.
I for my part did the same, I grabbed flour, eggs, ham, raisins, olives, paprika, butter and yeast to first prepare the dough for the breads and then fill them and bake them. Everything went wonderfully well and the atmosphere that was lived brought out that great feeling of fraternity and brotherhood among all, love was what was left over while each one of us was in our respective tasks, there was a joke or two and someone could sing while cooking.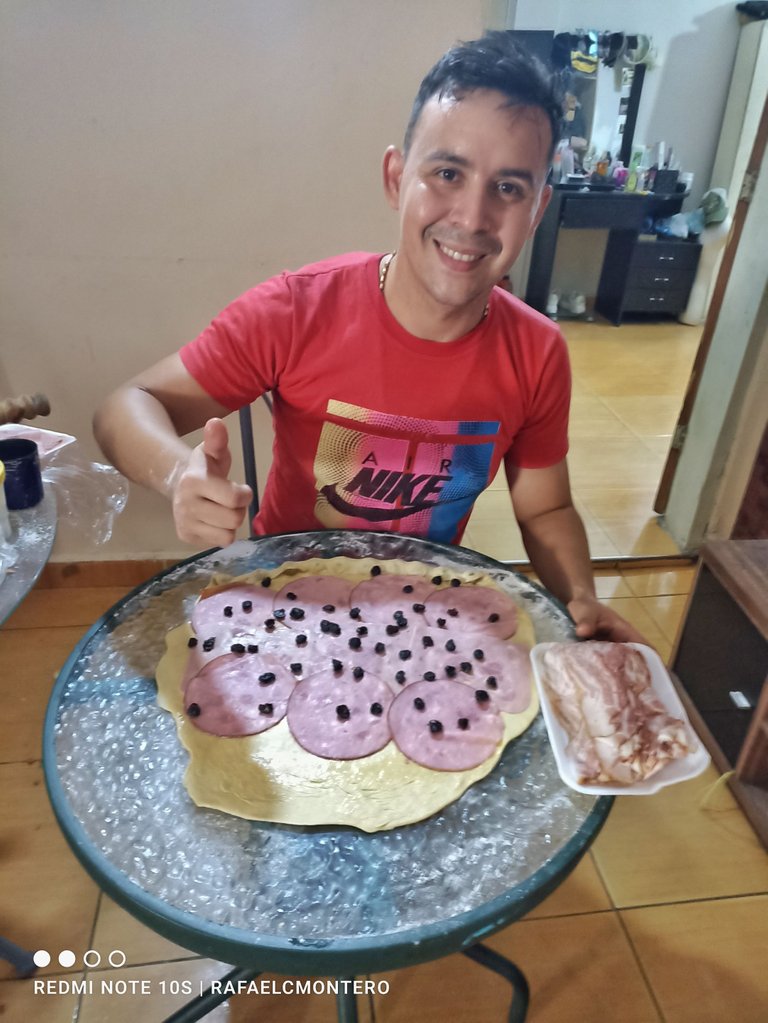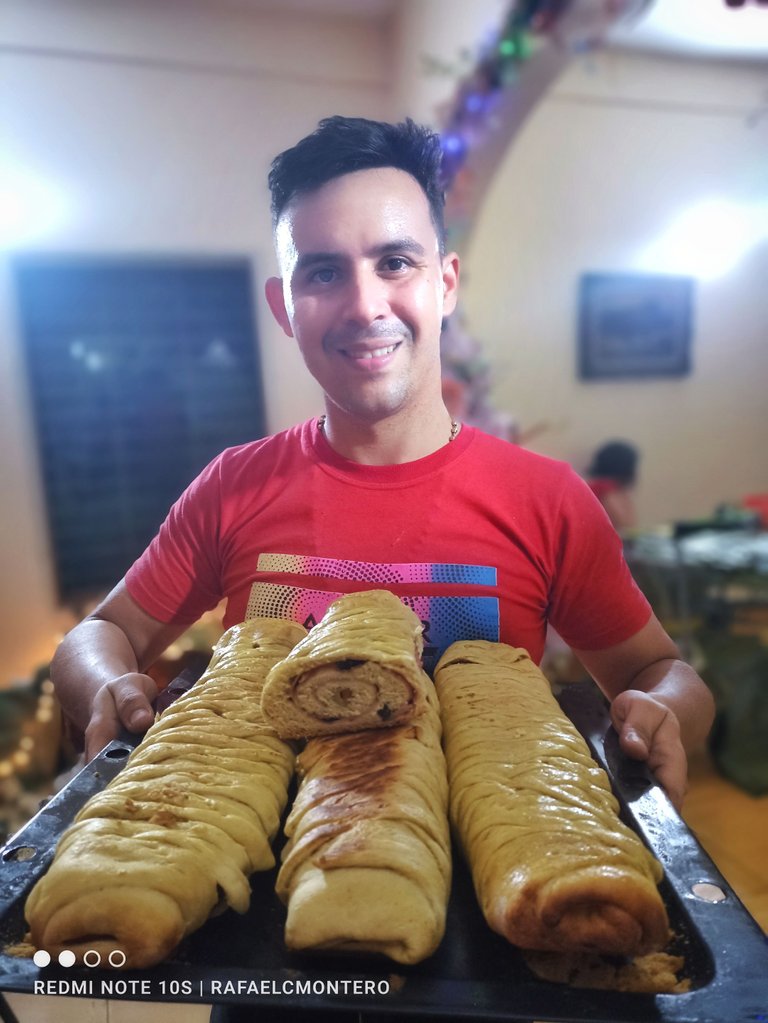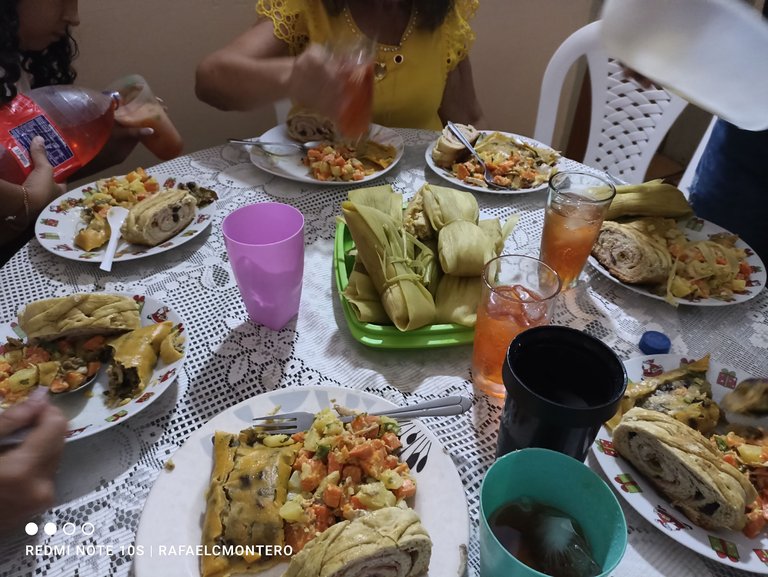 Luego de haber culminado todas las tareas nos percatamos que habíamos tardado un poco ya casi anochecía y debíamos apurarnos un poco para bañarnos y arreglarnos para la cena. Luego de arreglarnos llame a mi suegra para que viniera a cenar con nosotros, así nos sentamos todos en la mesa, mi esposa con mi hijo en brazos, mi suegra, mi mamá, su esposo, mi abuela y yo.
After we had finished all the chores we realized that we had been a little late, it was almost dark and we had to hurry a little to take a bath and get ready for dinner. After getting ready I called my mother-in-law to come to dinner with us, so we all sat at the table, my wife with my son in her arms, my mother-in-law, my mom, her husband, my grandmother and me.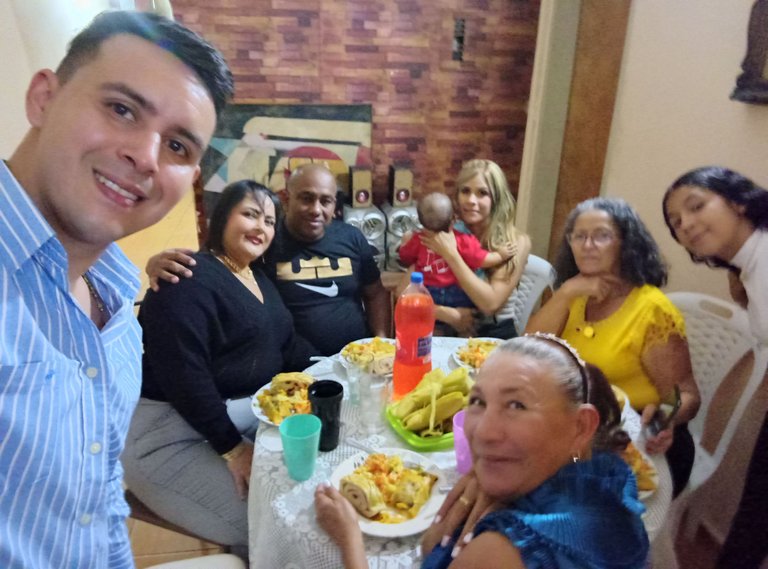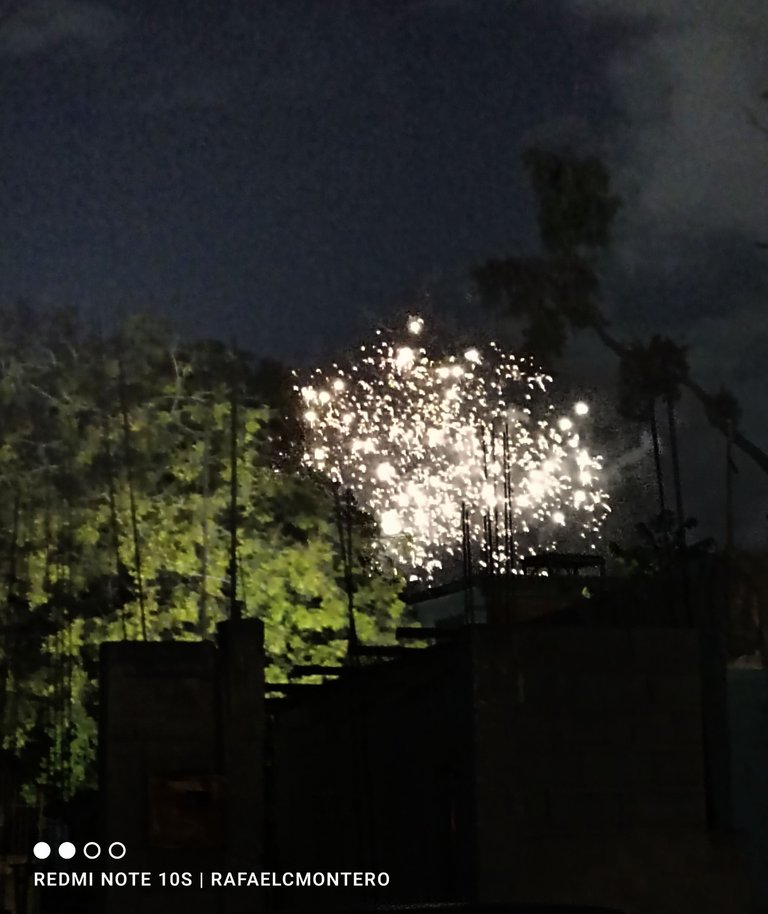 Luego de cenar continuamos compartiendo un buen rato hasta acercarse las 12 de la noche y entre gritos de alegría abrazarnos y desearnos un feliz año. Ya faltando 1 minuto salimos a la calle en donde recibimos el año entre lágrimas y felicidad nos abrazamos y al compás de fuegos artificiales y música tradicional dimos gracias a Dios por estar recibiendo un año nuevo. Pero también dando gracias a Dios por todo las experiencias y anécdotas que nos dejó el año viejo, en dónde vivimos gratos momentos, pero también momentos que nos hicieron crecer cada día más cómo personas, aprender a valorar todo y cuánto tenemos o nos rodea. Valorar cada minuto de nuestras vidas, pero también a. Valorar a cada persona que nos rodea.
After dinner we continued sharing a good time until it was close to midnight and between shouts of joy we embraced each other and wished each other a happy new year. With 1 minute to go, we went out to the street where we welcomed the new year with tears and happiness, we hugged each other and to the beat of fireworks and traditional music we thanked God for receiving a new year. But also thanking God for all the experiences and anecdotes that the old year left us, where we lived pleasant moments, but also moments that made us grow every day more as people, learning to value everything and how much we have or how much surrounds us. To value every minute of our lives, but also to. To value every person that surrounds us.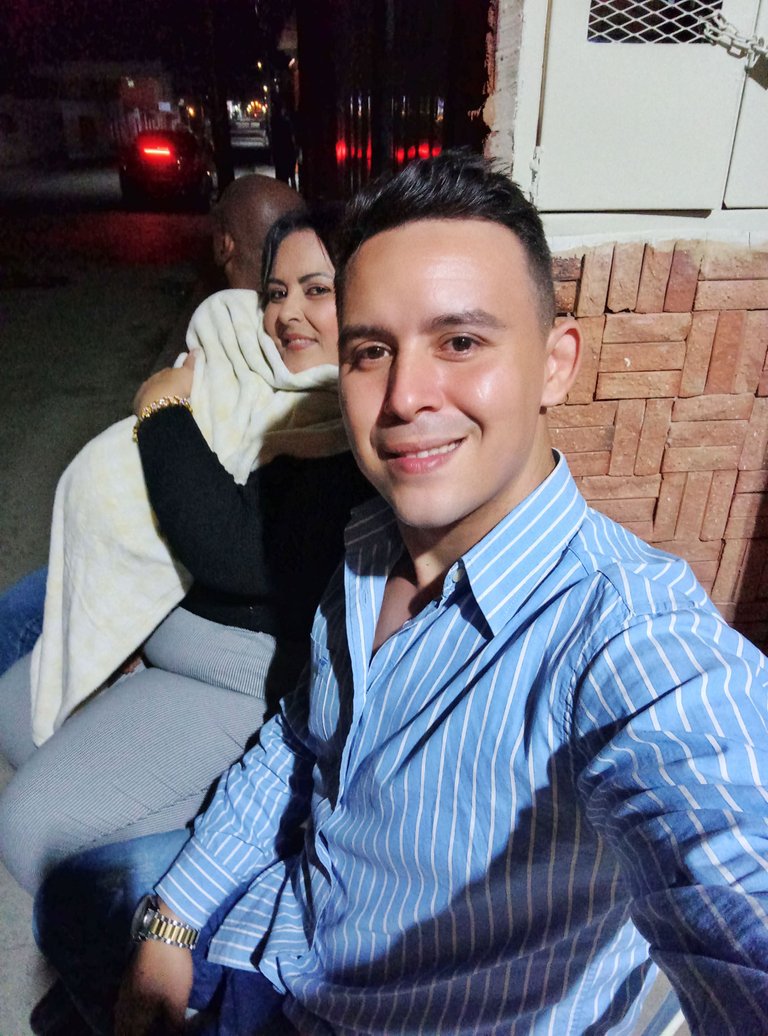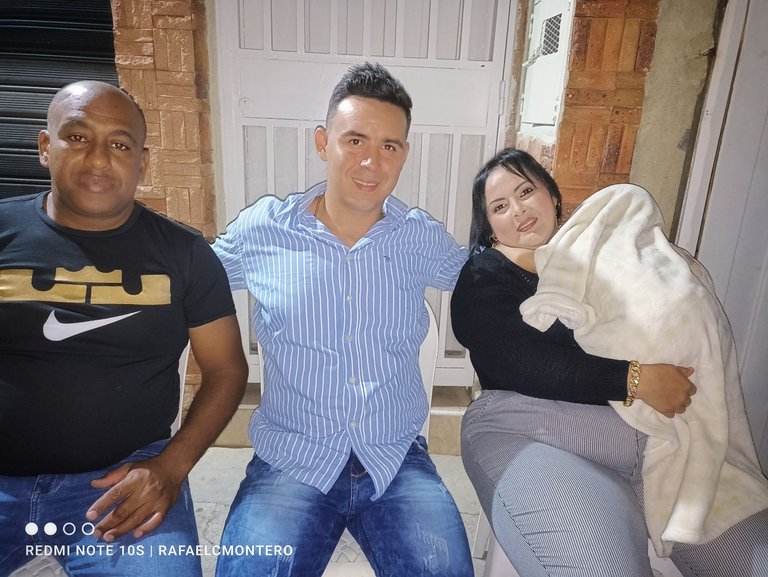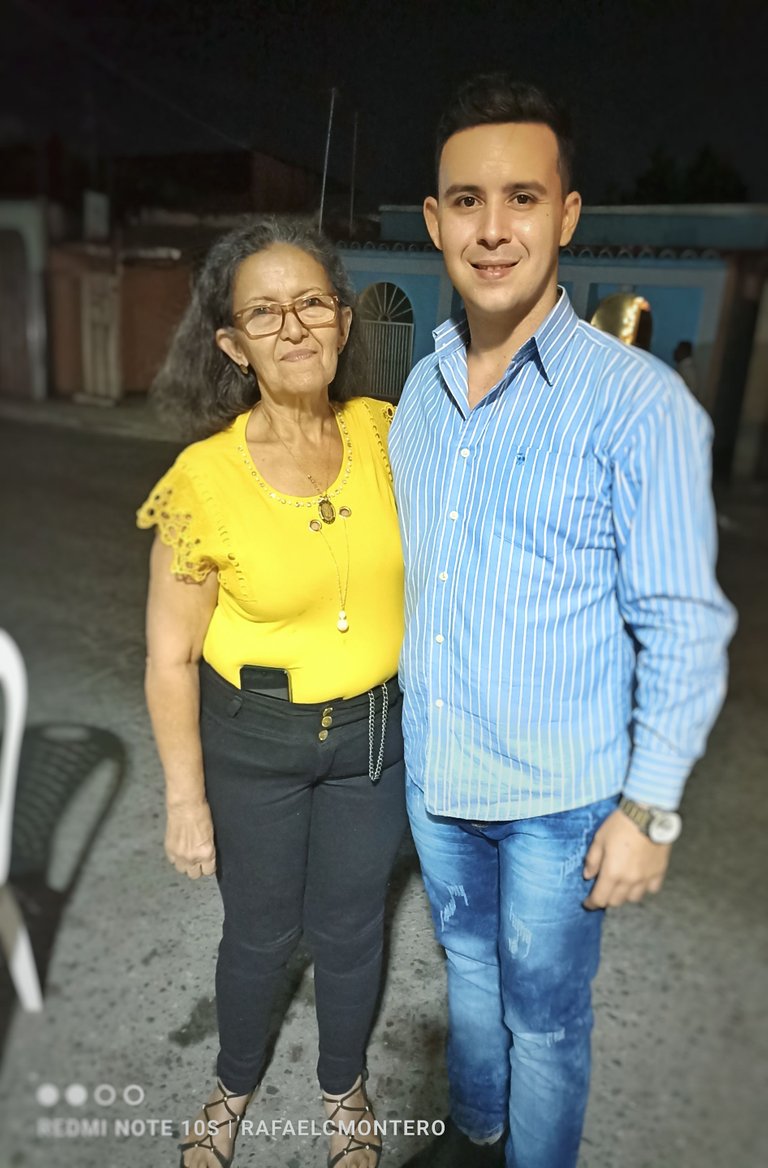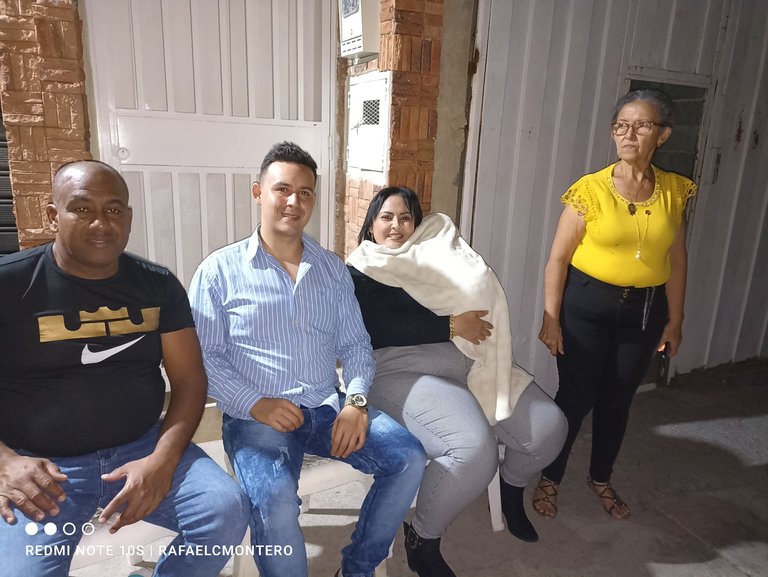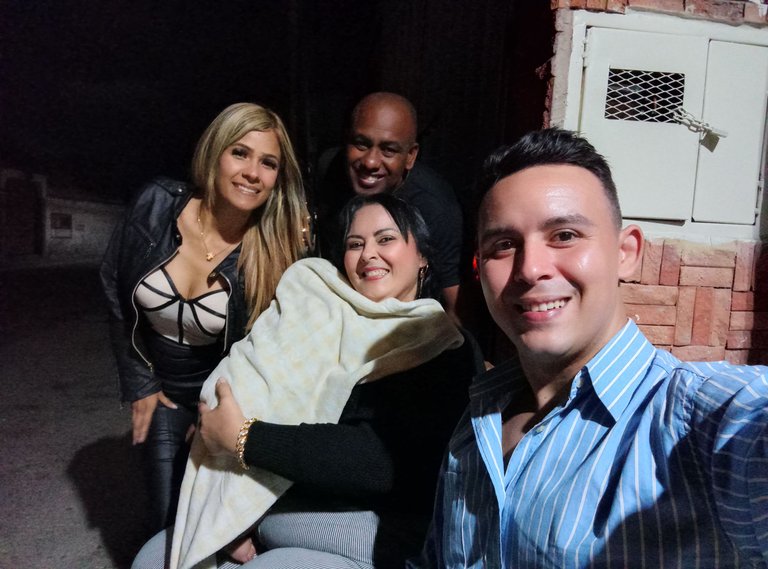 De esta forma celebramos nochevieja, una nochevieja que jamás olvidaré, ya que me regaló inmensos momentos de felicidad, pero lo más hermoso que me regaló fue aprender a valorar cada día más a mis seres queridos.
Queridos amigos, muchas gracias por leerme. Reciban todos un Feliz año lleno de mucha paz, amor, salud y prosperidad.
Hasta la próxima ❤️
In this way we celebrated New Year's Eve, a New Year's Eve that I will never forget, since it gave me immense moments of happiness, but the most beautiful thing it gave me was to learn to value my loved ones more and more every day.
Dear friends, thank you very much for reading me. Receive all of you a Happy New Year filled with lots of peace, love, health and prosperity.
Until next time ❤️
---
Do you want to know more about me? I invite you to read My presentation on Hive Blog.
| Author | @apolo1 |
| --- | --- |
| Country | Venezuela |
| CATEGORY | FAMILY SPANISH LIFE VIDAPERSONAL 2023 NEWYEAR |
| Editing and banners | Picsart and CANVA |
| Photography | Divice REDMI NOTE 10S |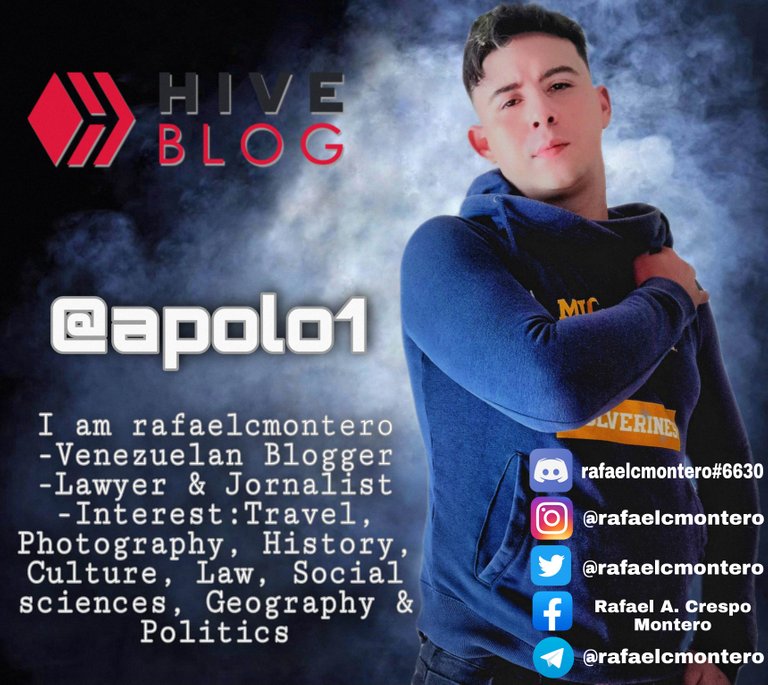 ---
---