Season Hunt challenge 2 - LEAVES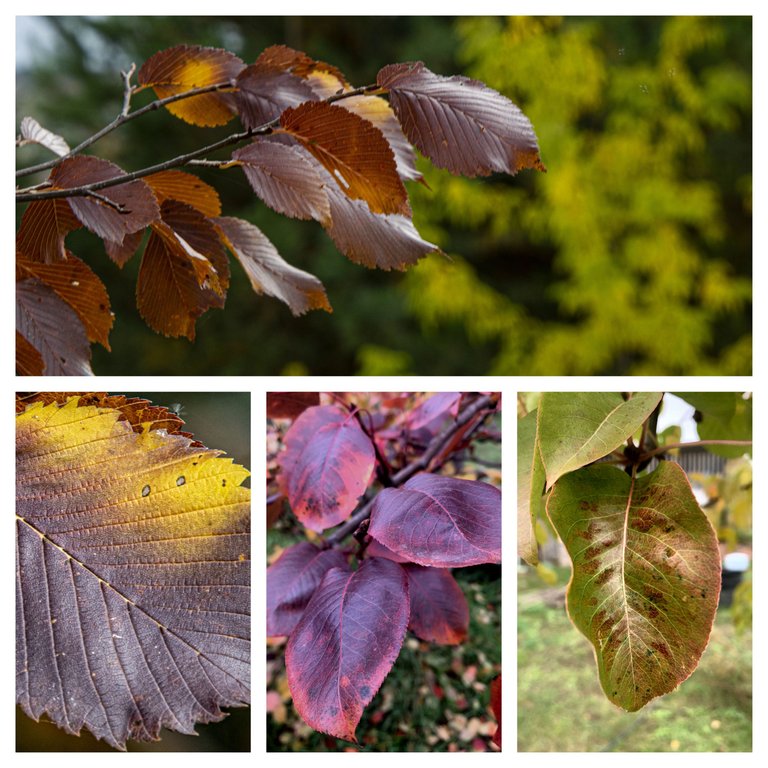 So the golden autumn time is over when the leaves are red, yellow, purple, brown, and other colors. Forests stand at this time like a rainbow flag.
But everything ends sometime. Now it's dull late autumn weather. When the days are like a swing - one day it snows and it's cold outside, and the next day the sun shines and it's very warm. All the beauty of the leaves disappeared and the leaves on the soil all turned black.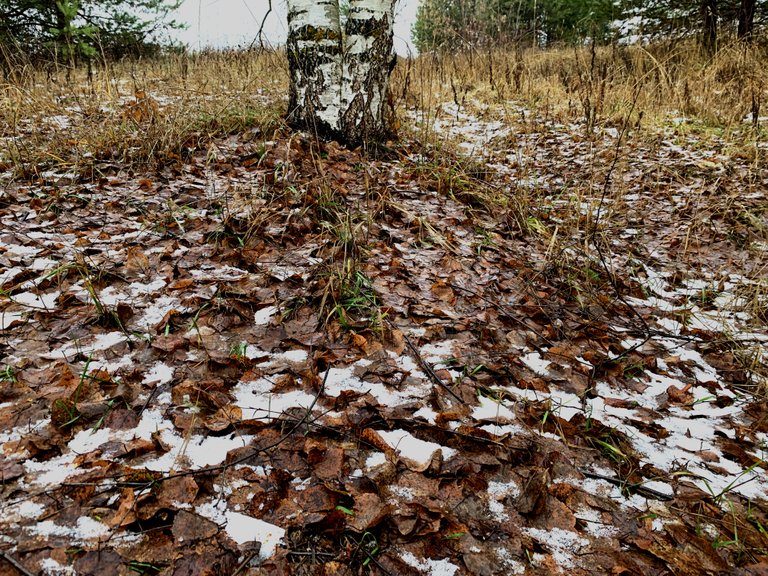 This is how those birch leaves look now, which pleased my eyes 2 weeks ago.
Friends, do you want to see what it looked like at that time? Look here.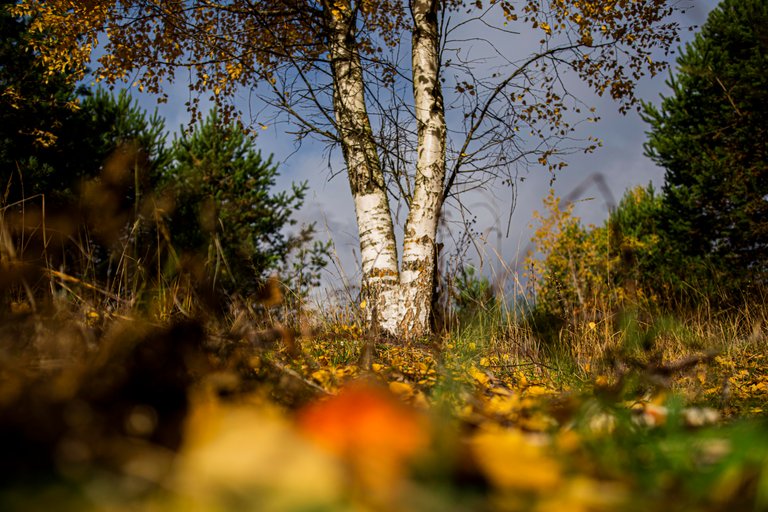 This year I have already prepared a selection of autumn leaves and shown them. But I have more leaves, which in my opinion I haven't shown yet. And there are photos of today.
A few years ago, I planted several oaks behind my plot. And here's an amazing thing - the foliage has already disappeared on all my thoughts, and the leaves are still hanging on one oak tree. I will say more - they also saw the whole winter of last year on the tree. What is this feature of this tree?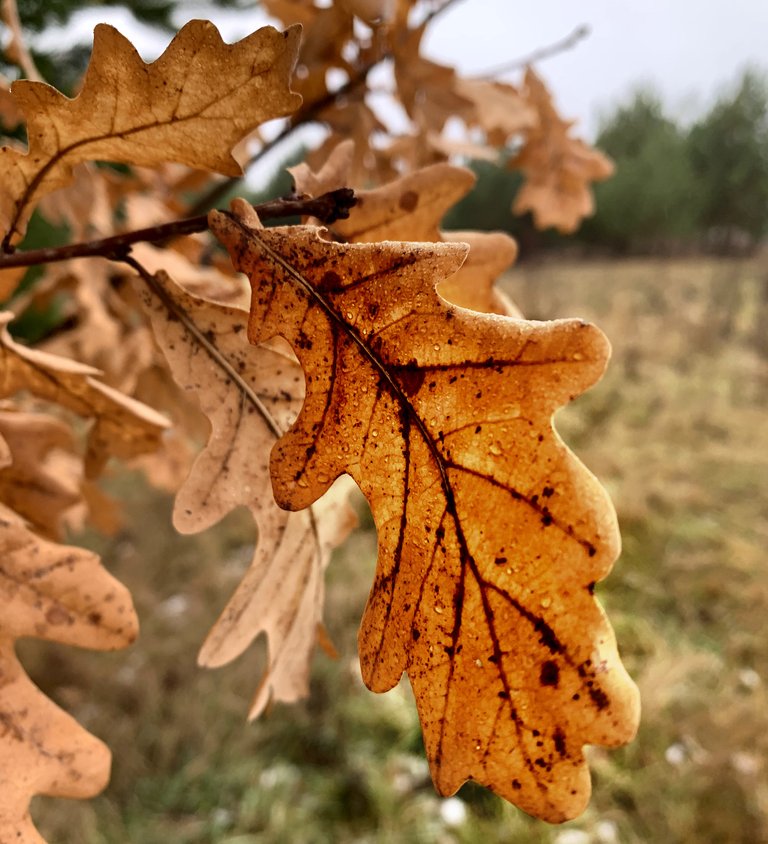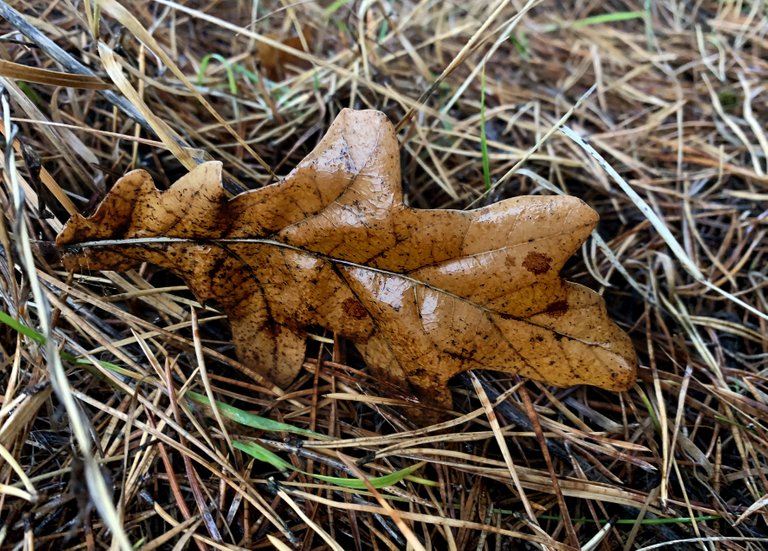 I understand that you, friends, have seen all sorts of different leaves in your life, both in shape and color and, of course, in size.
But I will still show you the leaves that are in my collection. This is the task of this season hunting.


These are the leaves of the chokeberry
This is an apple tree leaf
This is a pear leaf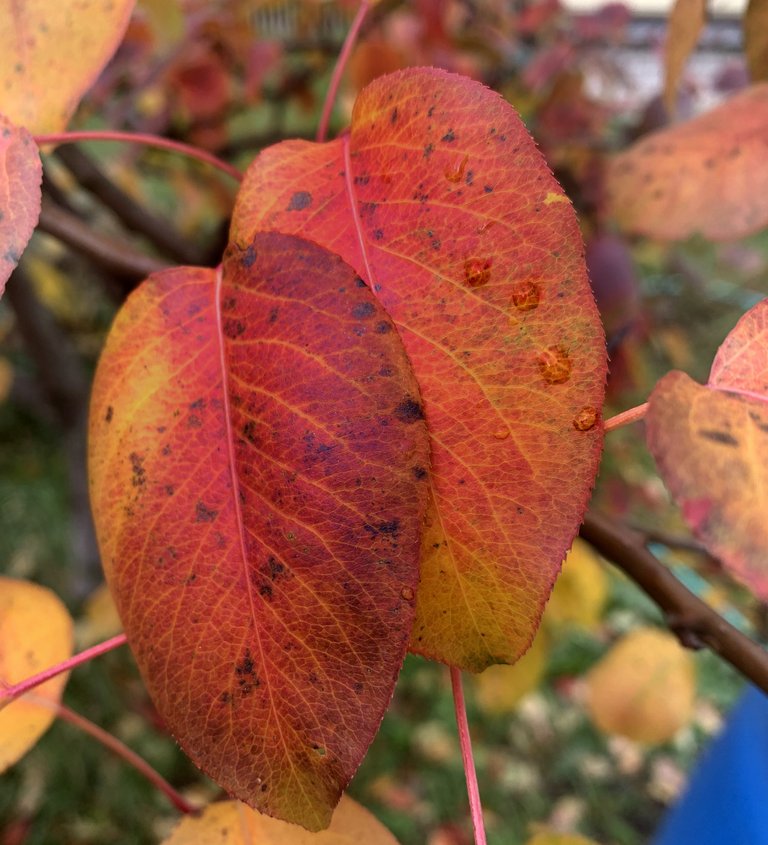 Once it was the leaves of an elm tree. There is a big elm tree growing near my house. He drops a lot of leaves in autumn.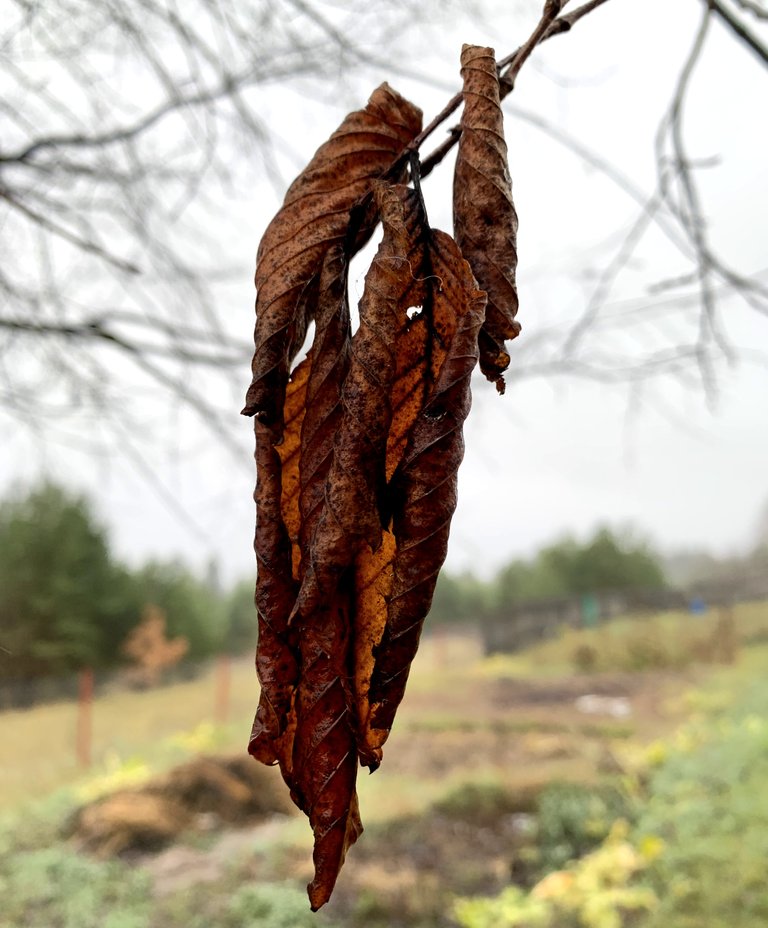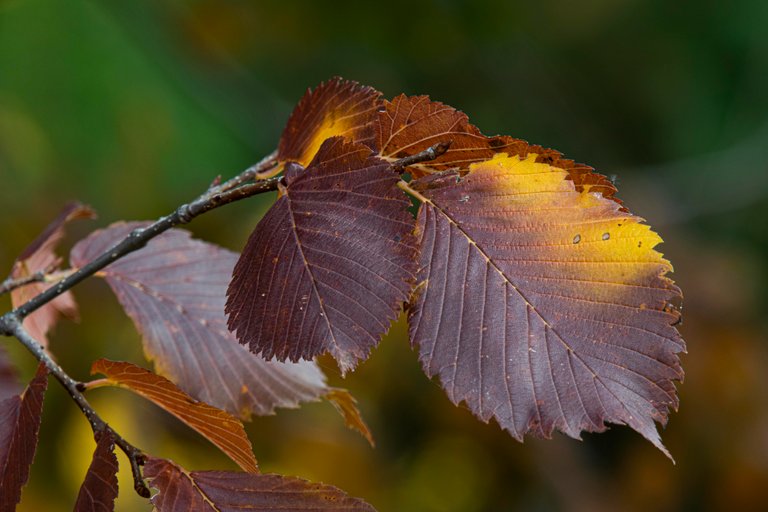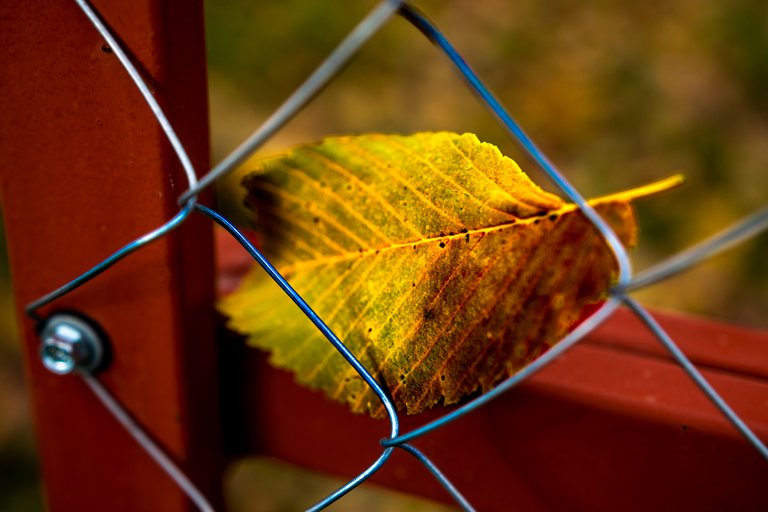 That's how the elm leaves got under the first morning frosts.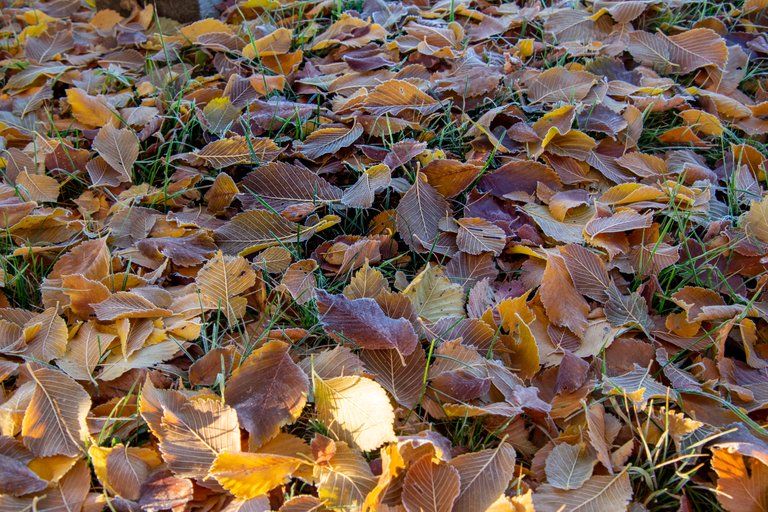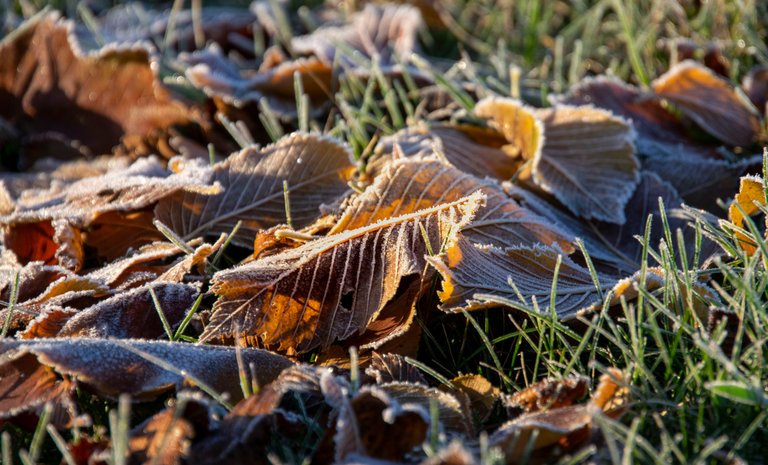 And these are maple leaves.
In the center in black is a camera. And the leaves are lying around the camera, they are yellow. And what's next is an airplane. This is such a thing that flies through the sky like a bird, and inside of itself this iron bird can transport people.
Of course, it was a joke. You, friends, know what a maple leaf looks like.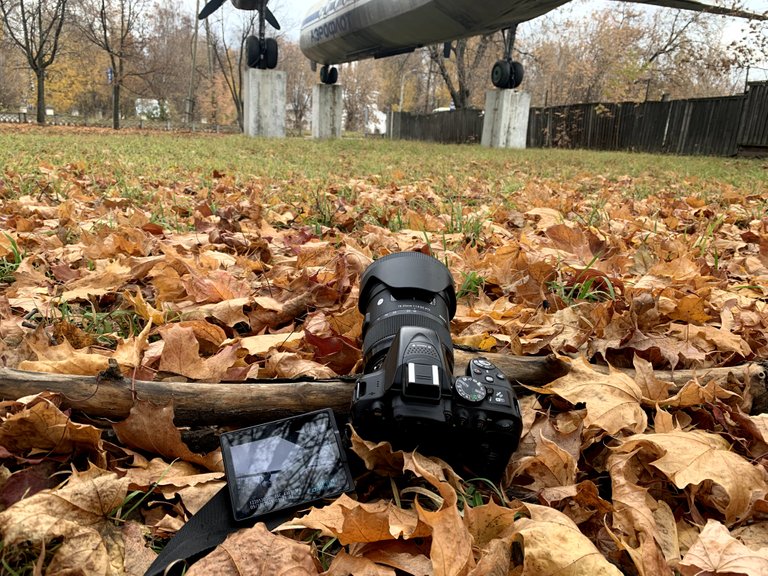 These are birch leaves. They are yellow like maple leaves. And the girl in red is my model, who can often be seen in my photos.
Usually, my wife is photographed without any problems, but this time I had to persuade her to be photographed. For some reason, she didn't want to do it.
I don't usually do this kind of portrait photography. But my daughter liked these photos.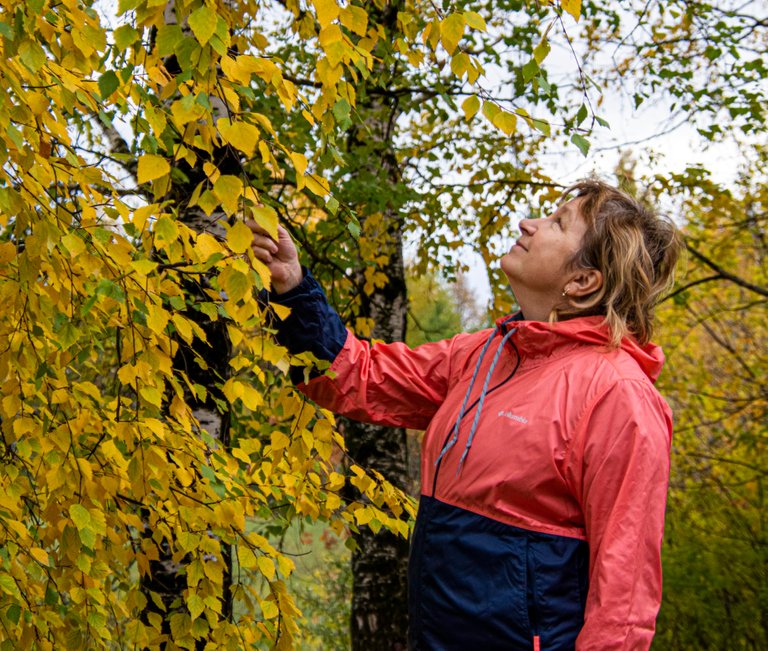 In this photo, my wife has a whole bouquet of leaves. I can even see viburnum leaves. When did she manage to rip them off?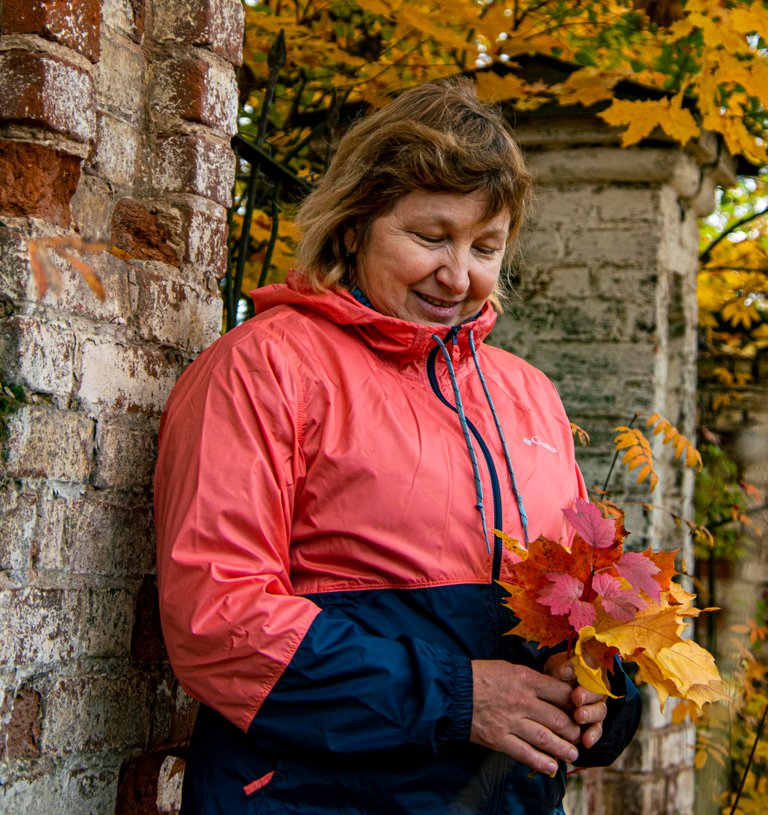 Of course, I have a large collection of photos of leaves, trees, plants. I live practically in the forest and am among trees and leaves every day. But I think that's where I'll finish my little story.


I add my beloved @archon community as a 5% beneficiary of the post.
I add my beloved @ru-trail community as a 5% beneficiary of the post.

Thanks for reading...
Follow Me For Daily Posts!
Good luck and have fun
---
---