Grey Crow
Hello, friends.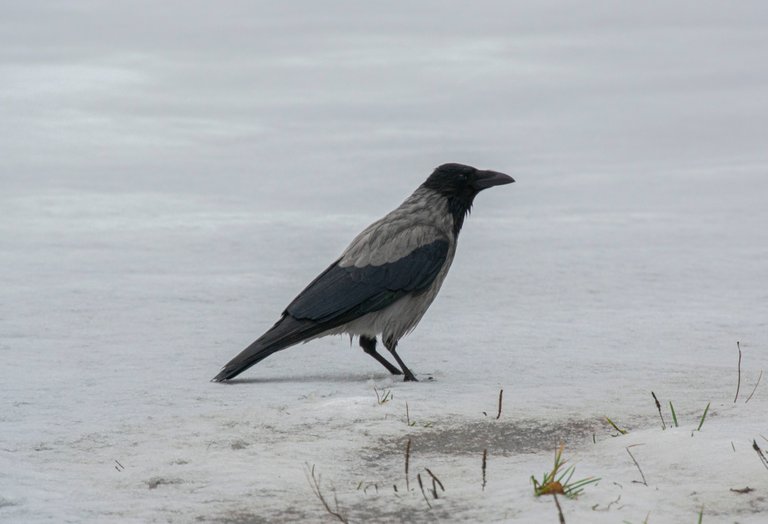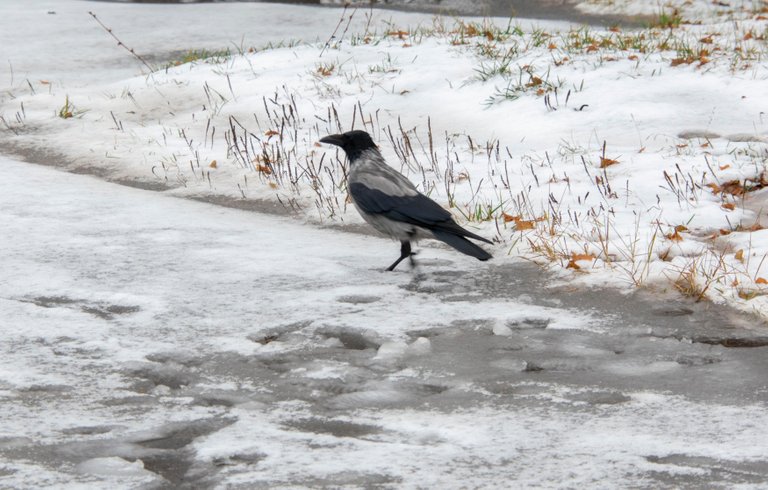 Today I realized that I haven't shown a photo with birds for a long time. And these days I have already accumulated a large collection of them. Almost every day I see birds and shoot them with a lens.
In winter, birds come to the feeder. I'm not putting food for birds in the feeder right now, but they are already arriving, sitting on a tree at the feeder and looking out my window. But it's too early to feed them. The ground has not yet been completely covered with snow. There was snow on Saturday, I even took a walk in the snow, and today the snow is gone.
The crow didn't want to pose for me. She turned away from me and walked away from me proudly.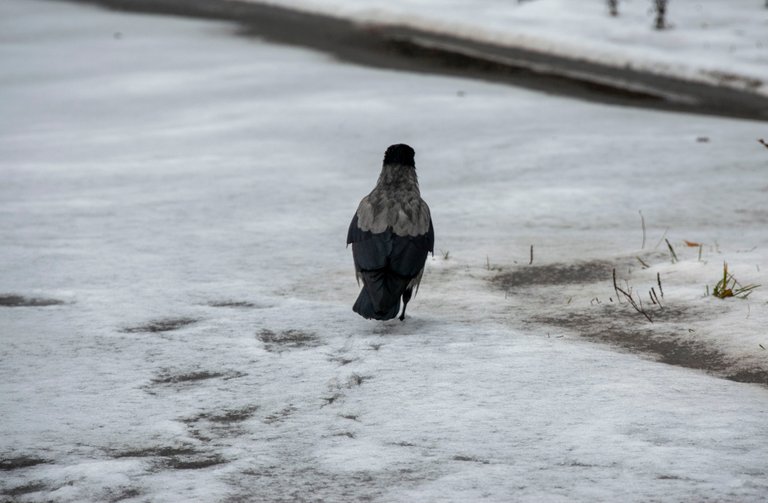 All the summer birds have already flown away. Now I see crows, magpies, pigeons, tits, sparrows. These are everyday birds. Yes, of course, fieldfare also flies. They began to flock together and eat rowan. The waxwings do not lag behind them either.
But these are very timid birds and now they can no longer be seen on the ground. Only large birds walk on the ground now, they are not afraid to drown in such snow.


I add my beloved @ru-trail community as a 5% beneficiary of the post.
I add my beloved @archon community as a 5% beneficiary of the post.




Thanks for reading...
Follow Me For Daily Posts!
Good luck and have fun
---
---