Dymkovskaya Toy - Turkey (10pics)

Hello, my friends.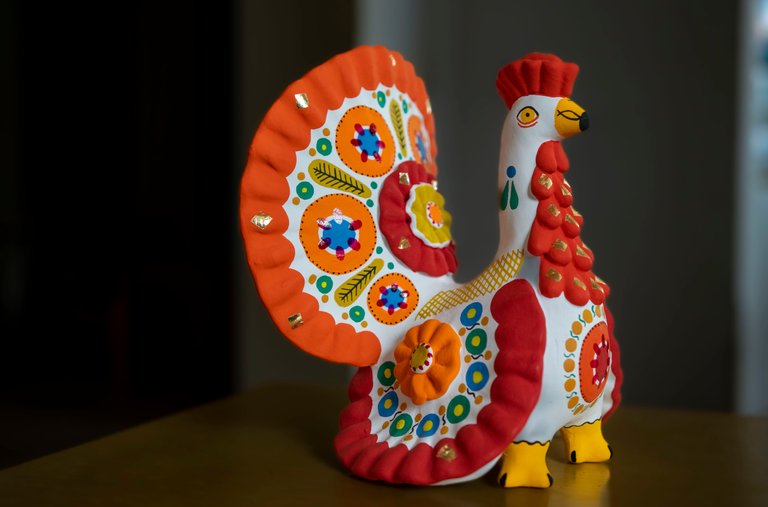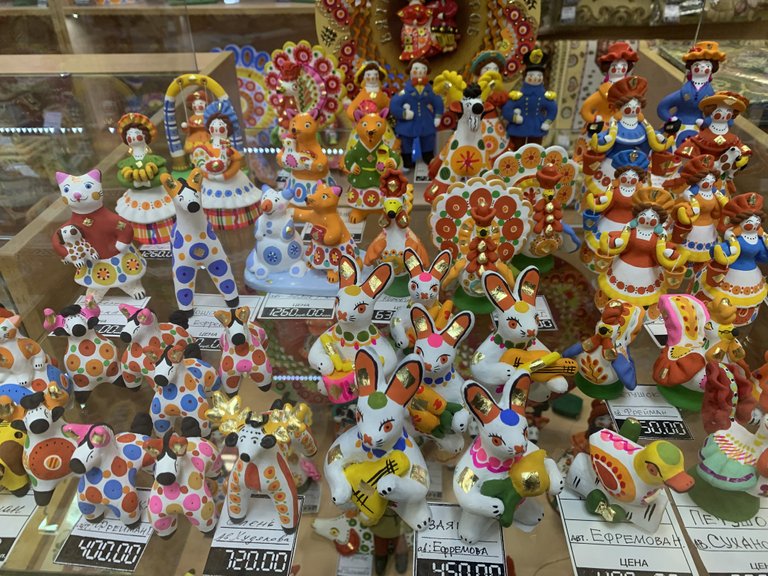 On January 1, my wife and my youngest daughter went to visit my eldest daughter and son-in-law. I needed to pick up a gift for them. The daughter now lives in Moscow. I remembered that when my daughter and my son-in-law were visiting us in the summer, they were talking about a Dymkovo Toy. These toys are made of red clay and they have a history of several centuries. Initially, such toys were made in the village of Dymkovo, which is located on the right bank of the Vyatka River. Now it is already part of the regional center and you can drive there over the bridge over the river. But once there was no bridge and the village lived its own life.
But I've already digressed. My wife and I went to a store where you can buy items of so-called folk art.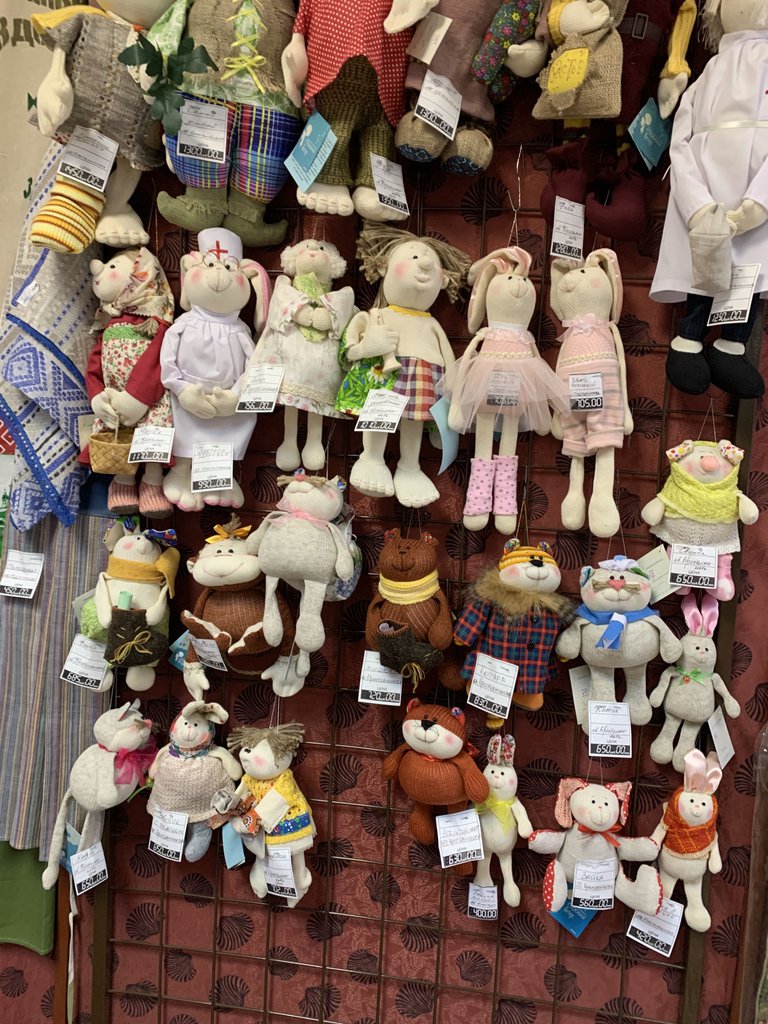 I offered to buy a doll like this. More precisely, something from these dolls. But we decided that we would do this later. And this time we will still focus on choosing a clay toy. We chose the figure of a turkey. It is a symbol of well-being and wealth in the house.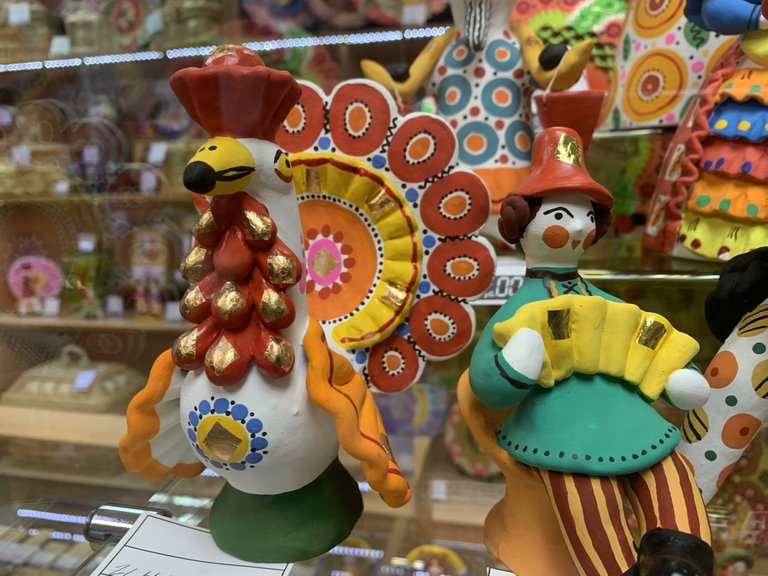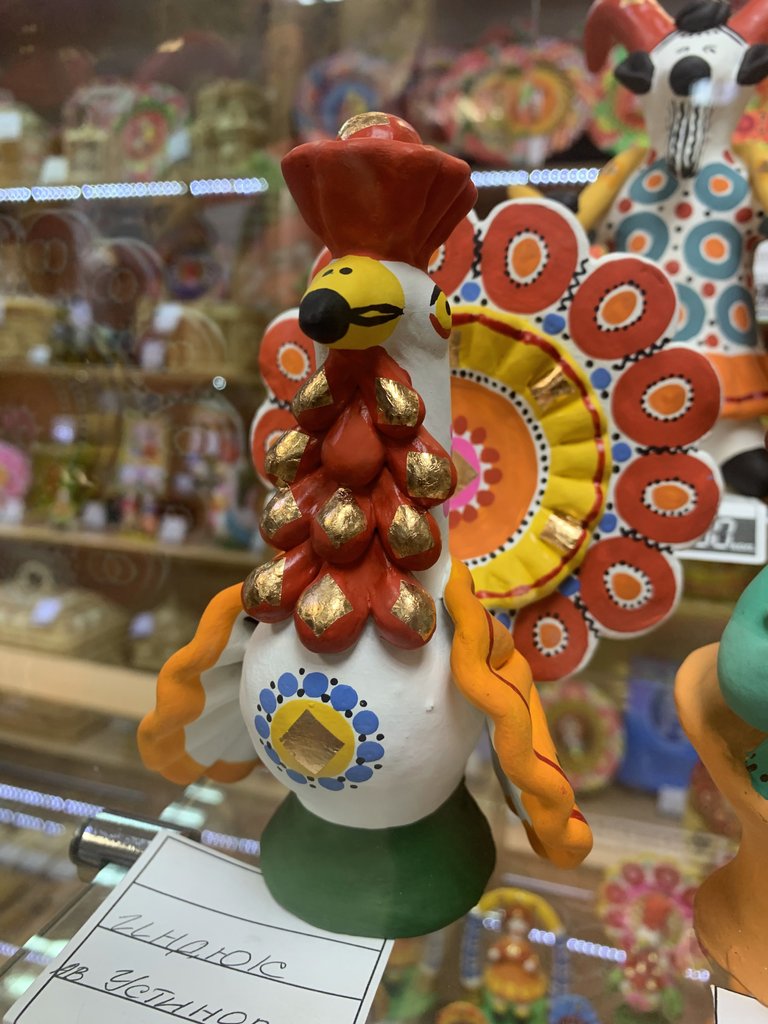 Turkey. I must say that each toy has its own author. It's handmade! I have already noted that the Dymkovo Toy has a long history. Each figure must conform to some unspoken standard. I.e., the turkey should look about the same as it looked 100 years ago. Traditions also stipulate the coloring of toys. I watched a documentary film from the Soviet era about the manufacture of this toy, it was told that a special creative commission accepted toys, and a lot of them were rejected and did not go on sale.
Currently, there are fakes, a fake Dymkovo toy. Dishonest manufacturers do not make products from clay, but from gypsum, i.e. they pour them into a mold and do not sculpt with their hands.
That is why we came to a specialized store where such fraud cannot be.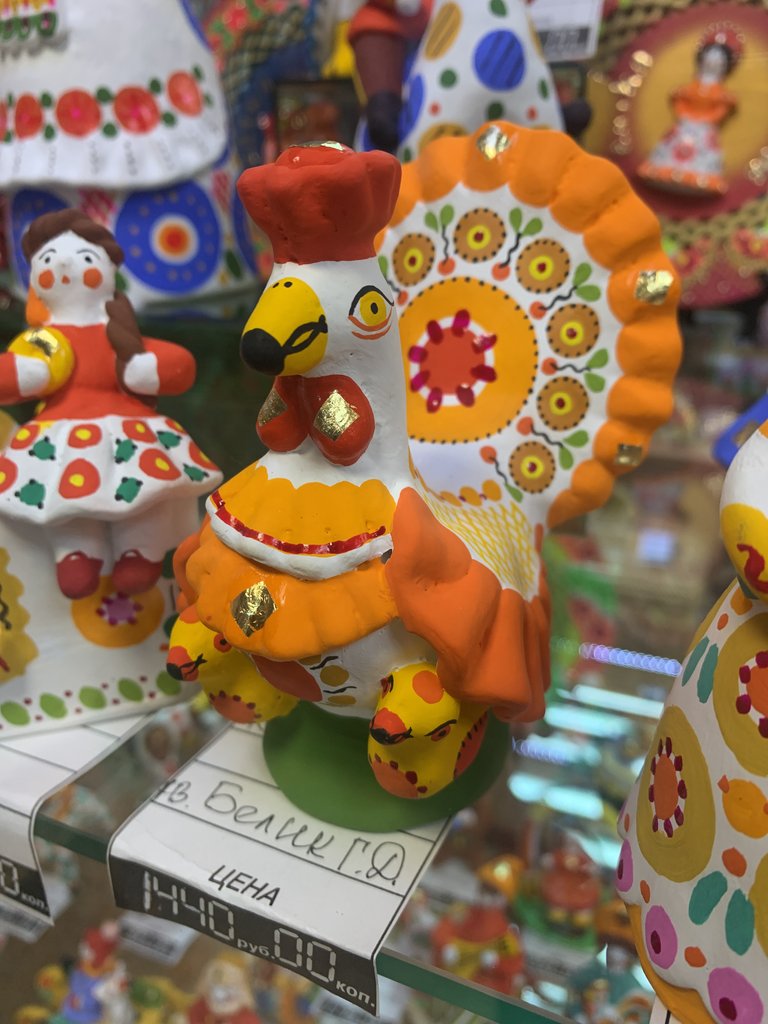 There are almost no customers in the store. More precisely, mostly tourists come here. And sometimes I go in to buy wooden spoons or some other small crafts made of wood or birch bark. For example, salt shakers.
Speaking of prices. It is believed that such products are expensive for the average Russian buyer. But in fact, such a beautiful turkey costs only $20. Prices have hardly changed for about 10 years, considering that the dollar has risen in price more than 2 times during this time. I.e. 10 years ago it was much more expensive.
We are talking about Russian rubles.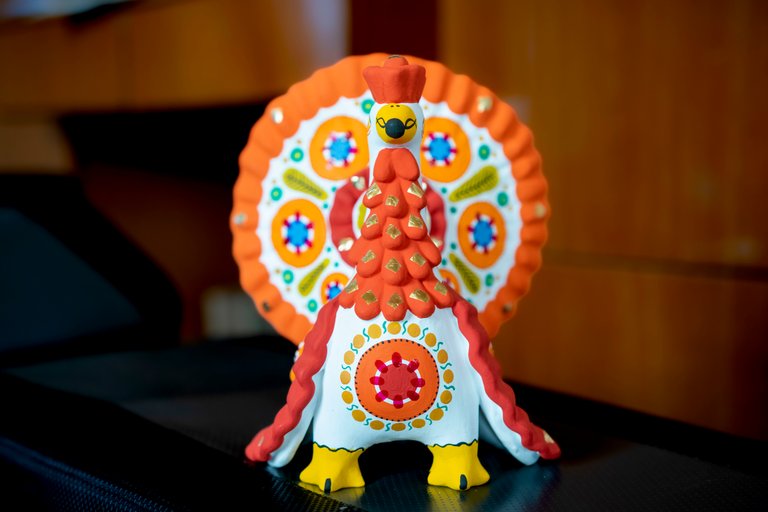 As a result, we bought this turkey. The saleswoman very carefully packed it in a box so that it would not be damaged. I paid 3,500 rubles for it, which is about $50.
Probably, I will buy such a toy for myself at home.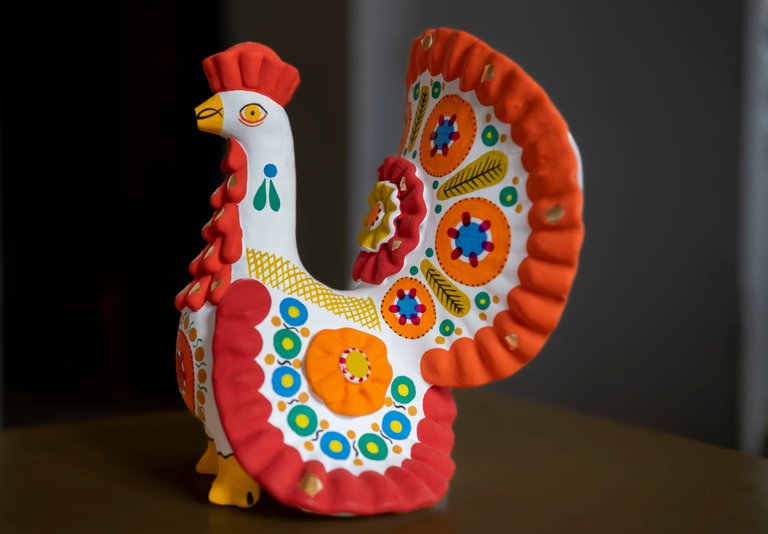 Yes... I should have put a matchbox next to the turkey, for example, so that the size of this toy was clear. It is quite large in size. Its height is about 20cm.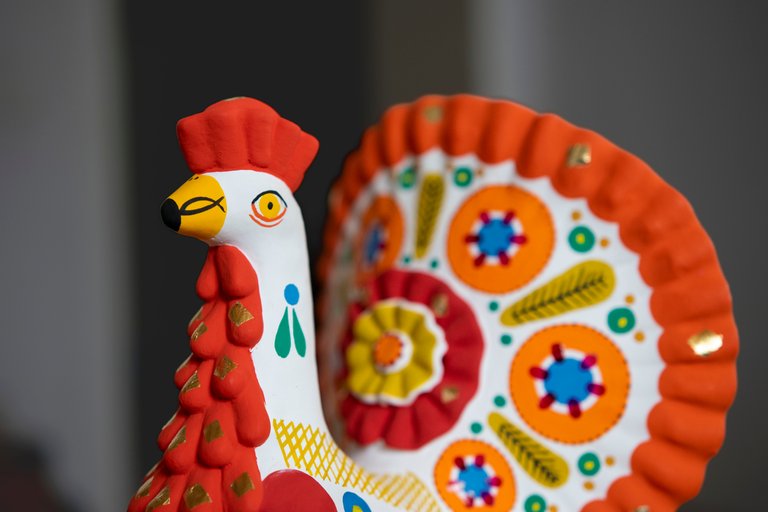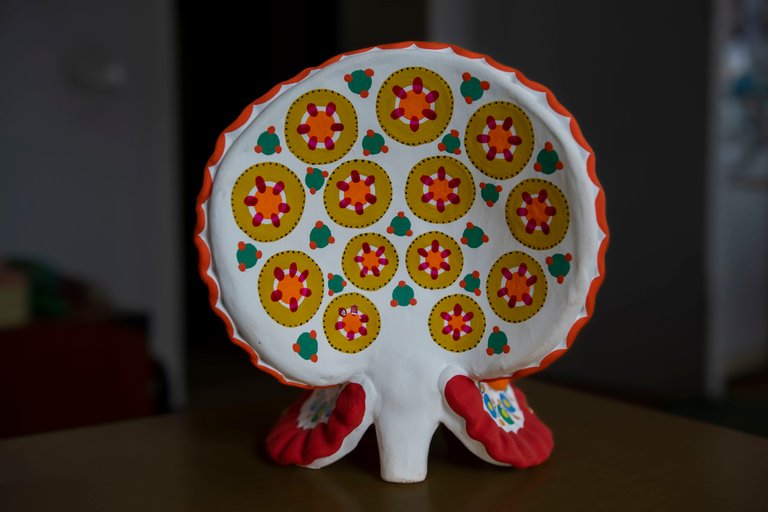 Even the tail at the back is decorated with special drawings.
Now this turkey is on my daughter's shelf and my son-in-law is very pleased that he has such a souvenir.
And I also brought them a sheep toy from Dagestan. This is also handmade and the toy is made of natural sheepskin. My daughter's cats were very happy with this toy because it has a natural smell.


Friends, I hope you enjoyed my #MarketFriday hosted by @dswigle.
The location of the store can be seen on the pinmapple map




Thanks for reading...
Follow Me For Daily Posts!
Good luck and have fun
@apnigrich

[//]:# (!pinmapple 58.60212 lat 49.68185 long Dymkovskaya Toy - Turkey (10pics) d3scr)
---
---