Ape Mining Club has hit 698 users and now has a PeakD Badge!

If you own equipment in Ape Mining Club, you will be receiving a badge shortly. I am currently processing the current player base to hand out badges. As long as you own equipment in Ape Mining Club, you wil receive a badge.
Once this is complete, a process will be setup to frequently look for new users and add a badge.
Badges are only handed out if you own equipment in the game. If you only hold APE token, you will not receive a badge until you have equipment on your account.
We have hit 698 unique players, this is a massive improvement from just around 160 a few weeks ago.
Ape Mining Club NFTs!
If you haven't heard, there are Ape Mining Club NFTs. Quantity is very limited (currently 2 of each design). The first edition of each have been sold in auction format.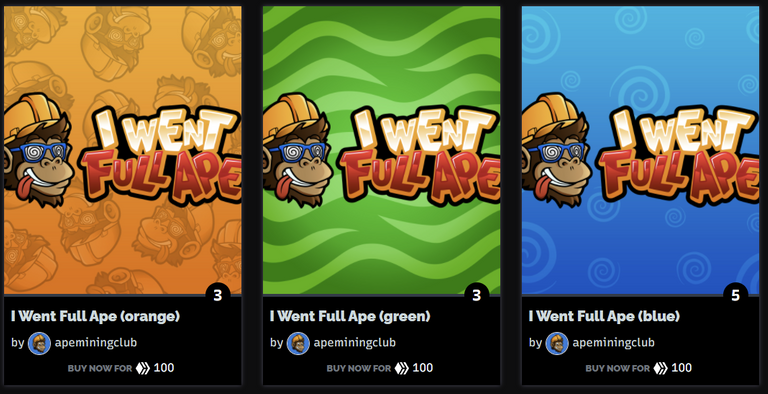 Head over to NFT Showroom to have a look at our gallery.
Posted Using LeoFinance Beta
---
---