Halloween Disappearances.
Halloween is approaching... and the spirits are getting restless...
The living make a party out of it...
But for the dead it's more important... for them it's the time to be remembered,
And claim their well-deserved offerings...
And the fact is that this tradition is very old, more than we think.
It is a remnant of ancient pagan rites...
But not only in the north... in a certain way... honoring the spirits and the dead
It was always part of the Latin American's customs...
But we have become disrespectful and vain....
We laugh and celebrate...
We no longer take the offerings to the dead...
But to our fellow human beings we dispense them...
Trick or treat is the name of the game...
And with it we take what belongs to those who rightfully left...
We never deal with consequences of such acts,
Or at least so we think, for it turns out that sometimes things happen
That for us have no explanation.
Sometimes accidents happen...
Sometimes objects are lost...
Perhaps this is a product of the restlessness of the dead.
I always make sure to remember them and to offer them
With that which in life was of their liking...
I take them to their tombs and dedicate them a few words...
Maybe that's enough...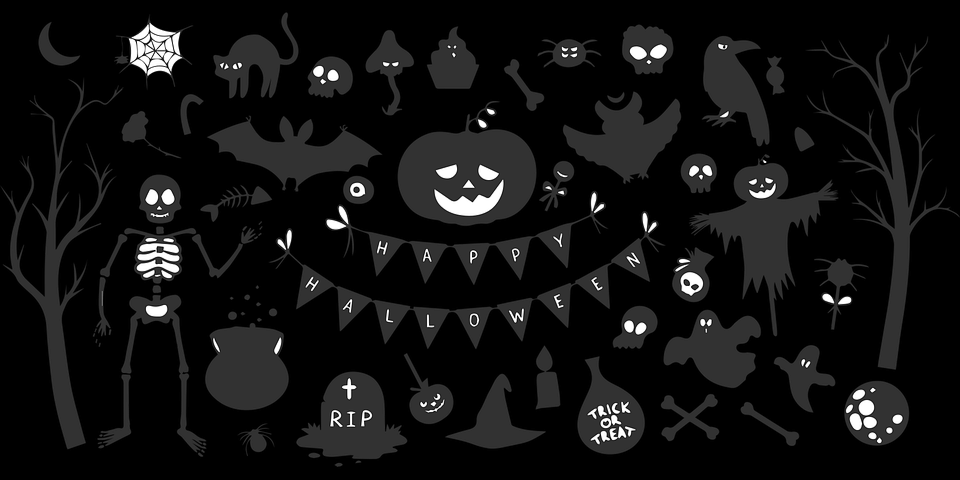 Source

Even if sometimes a shiver runs down my spine
In the rituals I keep the trust....
And it is my advice to all who face the unexplainable.
Not to underestimate the power and desires of those supernaturals.
Lest one bad day... as a warning... they eat your pizza....
---
---