Aloe Vera as a Natural Medicine.
Aloe vera is believed to originate from the Arabian Peninsula. The word aloe comes from the Arabic word 'alloeh' meaning 'shiny and bitter substance' and the word 'vera' comes from the Latin word 'vera' meaning truth. However, it is also known as aloe, a word that also belongs to the Arabic 'cabila' and its meaning is thorny plant.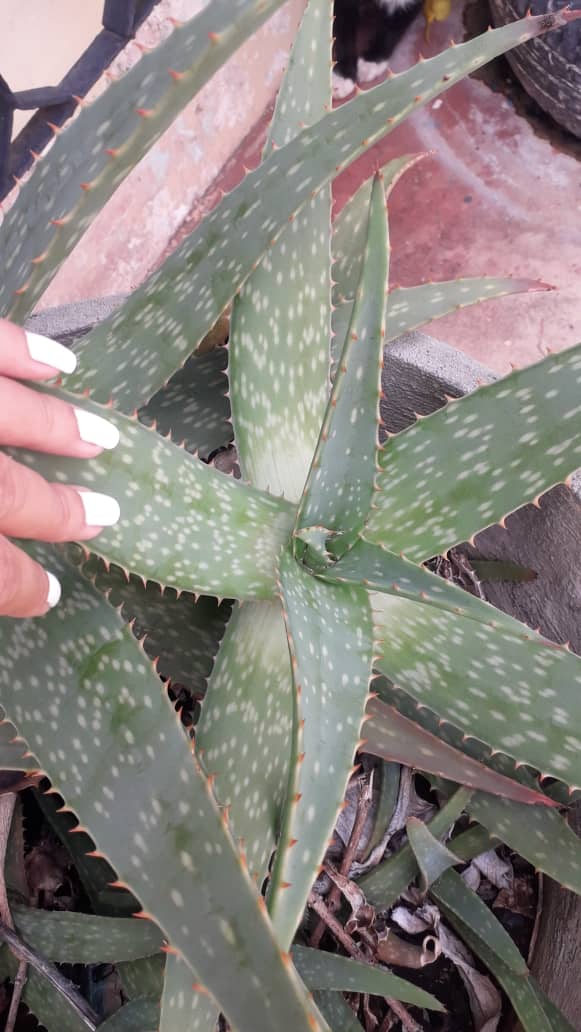 Author's Own Image @anyelina93
This plant has a great therapeutic value, since it is characterized by having many properties. This queen of plants has more than 75 compounds that are very beneficial to health.
Aloe vera or sage has been used for as long as anyone can remember and for many generations as a natural medicine to cure many ailments and diseases.
It is believed that it was Christopher Columbus who introduced aloe vera in America, as it was used as medicine for his crew.
By the 15th century in Spain there were already a number of considerable plantations of this plant as a result of the Muslim invasion.
Today it is used almost everywhere in the world as a natural and modern medicine, and it is also used in the cosmetic, pharmaceutical and food industry.
Aloe vera is a natural detoxifier, beneficial to health and belongs to the lily family. A very important quality is that thanks to this plant we can have our health in a natural way. Another serious quality is that this plant is practically unique because there is no other that has as many medicinal properties as this one.
To alleviate heartburn, skin burns and inflamed gums, all you need is the aloe juice that can be obtained naturally from its leaves.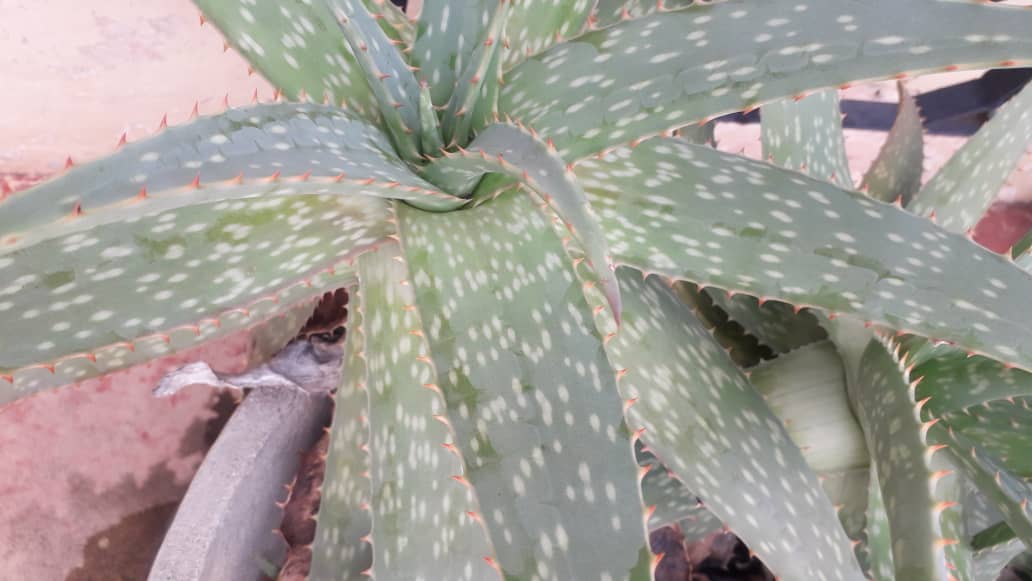 Imagen propia del Autor @anyelina93
With the frequent use of the juice of this plant you can strengthen defenses, improve digestion, metabolism, cardiovascular health, it reduces inflammation and also serves against bacteria and viruses among others.
Another benefit is that it acts as a cleanser and cleanses the digestive tract. The gel that is inside its leaves is of great benefit to the colon, as it helps to eliminate harmful substances through the intestine.
Aloe vera is rich in vitamin A, C, E, B1, B2, B3, B6, B9, B12, rich in folic acid and minerals.
In short... this plant can be cataloged as very beneficial, so far no contraindications have been found, however you should consult a doctor before ingesting this plant for a very long time.
Recommended Bibliographic Reference
[1]Aloe Vera
---
---