7 Tips You Should Always Keep in Mind When Using Natural Medicine.

Hello hello all ladies and gentlemen, I hope you are all very well. Today I will talk to you about certain practices that should be taught to all of us in school, and for some reason they do not, and is that you see, the vast majority of us are not doctors or experts in botany, and even if we were, no specialist can know all the properties of all plants and how they interact with all diseases .... but these things are not explained to us in school, and when I say they should is because invariably from your social status, or your level of education, if you live in Latin America at some point someone told you about some medicinal plant to cure that ailment you have ..... Whether it is aloe vera for a cut, or something as innocent as turmeric tea to lose weight... but friends, giving that advice should be done with some information and responsibility, because for every medicinal plant that can improve your quality of life, there is a very similar one that can make you worse and even kill you.
To show you an example, the following image.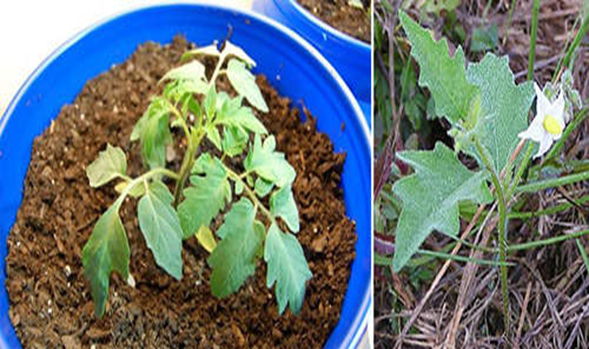 Source
On the right you have a tomato plant... if you eat a tomato there is no problem, but if you eat one of the fruits of the one on the left called Carolina nettle, it will send you to the emergency room for alkaline poisoning... and the worst thing is that the fruit of the nettle looks a bit like a green tomato...
Therefore... you have to be very careful when accepting advice and consuming plants without knowing their effects and therefore I give you the following tips.
-Avoid using common names and if possible, learn the scientific name of the plants you use.
There are many plants that have similar names, such as various types of wild berries... well, the key word, berries, covers many things... from the blackberries and strawberries that we all know to some that can kill you, or at least give you the ride of your life.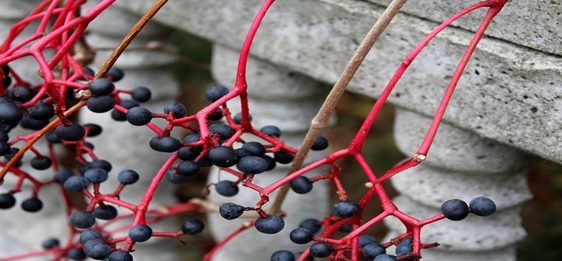 Source
Those look like wild grapes right. And they are berries... but they are Virginia creeper berries, if you eat too many of them you can kiss your kidneys goodbye....
-Be careful whenever you first approach an unfamiliar plant.
This advice may seem a little exaggerated, but believe me, I know from my own experience that you don't have to eat a plant by mistake for it to hurt you... someone a little short-sighted can confuse a small papaya plant with the famous Pringamoza, with very very painful consequences believe me, I know what I'm talking about, one day I tripped over one and only 4 thorns reached my back but that was enough for me to spend the rest of the day with a swollen and sore back.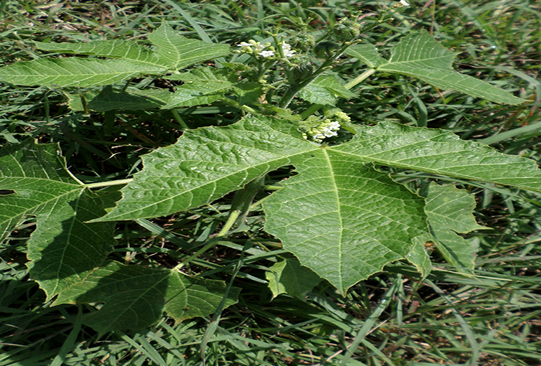 Source
-Research on your own, with books or internet.
By this I don't mean that you have to doubt medical advice, please stop contradicting your doctors, but very few doctors recommend herbs in the first place, and if they do it is by informing themselves well first, so should you, maybe the old lady who told you to take malojillo for the flu forgot to tell you that in high concentrations it can cause neurological damage... if you are reading this you have internet, so you have no excuse for not informing yourself well about YOUR health.
-Don't take it all.
Nature is very kind... but that kindness is for everyone, if you go with the attitude of a farmer harvesting you can leave without food to some animal that feeds on that plant and in the process spreads its seeds, so not only you harm that animal, but possibly yourself because the next season you will not have the precious plant.
-BE CAREFUL WITH MUSHROOMS.
Whether for culinary or medicinal reasons, please... be very careful with mushrooms, everything I have said above applies to them but with the multiplier that you can get away with nettle poisoning, with mushrooms there are many types that can kill you in minutes... so if you want to take your herbalist or shaman skills to the next level, first study very well the basics and delve a good time in the world of mushrooms and even then, try to consult an expert first.
-Be careful picking herbs in cities in population centers.
I think the vast majority of us here live in cities and we are all to some extent aware of how polluted and dirty they can be, remember that plants absorb nutrients and water from the surrounding soil and if there are harmful chemicals there, they will end up in the plant and its fruits, this is especially the case in cities, you may well pick oregano from your yard.... but the one next to a canal in the city when in this canal is thrown the residual water of a certain factory that works with toxic materials... that is another thing... one that can make you seriously ill.
-Special care with the children.
And with this I don't mean to keep the remedies out of their reach or not to let them put weird stuff in their mouths, you should know that already, it's obvious what kind of parents let a child walk through the bush playing with the pringamoza... but with this I mean that when administering natural remedies to children you have to be much more careful than with adults, you see... children do not have a liver as developed as ours, so it costs them much more to process chemicals, beneficial or harmful, so something that for an adult can be easy, like half a bottle of vodka, to a child sends him to the emergency room, the same happens with plants, the active chemicals of a plant can be many, and the child can not properly process the good ones, so they give him more of the remedy because they do not see results, and the bad ones accumulate and pum ... GG ... GG. So be very careful with them please....
In closing...
Using natural medicine, can be beneficial for our body and pocket, as long as it is done with a lot of responsibility and with the proper information at hand, every day the natural world gives us new wonders and miracle cures, but it also gives potent poisons and the potential for painful injuries... please let's try to educate ourselves, be responsible with what we recommend, and always read the fine print....
Happy weekend to all... take care, and as always... I'll read you in the comments.
Recommended Bibliographic Reference
[1] edible-backyard-plants-and-their-poisonous-lookalikes/
---
---