10 Medicinal Uses Of Cinnamon That Will Surprise You.
Hello dear friends. Today I want to talk to you about a very common spice in our kitchens which has properties that I really did not know until recently.
Cinnamon.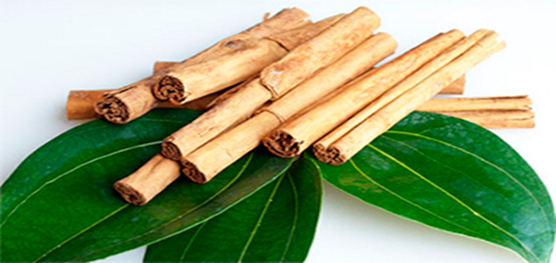 Source
Cinnamon is a spice that gives a spicy sweet taste and has a strong but pleasant aroma. Of course, most of us know it as the sticks you saw in the picture above... but cinnamon is the bark of a plant. It can grow up to 13 meters tall, has oval leaves 7 to 25 cm long and 3 to 8 cm long.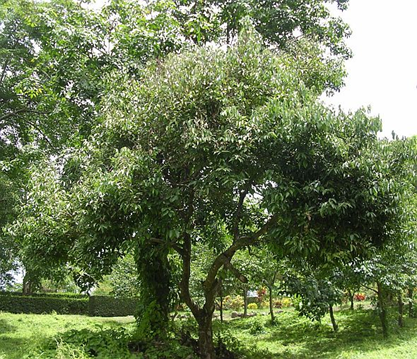 Source
The plant is native to Asia, but for millennia it was known in regions such as ancient Egypt or Greece, where it was considered an offering worthy of kings or gods.
This thanks to its culinary and medicinal properties, and the fact that its trade routes were kept secret because it was extremely expensive... half a pound of cinnamon was the salary of more than 30 months of a worker in ancient Rome.
Although it has spread around the world, and is now harvested in several countries with tropical climates, most of the cinnamon on the market still comes from Asia, 40% from Indonesia and another 30% from China.
Now that we have covered the basics, let's talk about the 10 health benefits of cinnamon.
1-Fights viruses and infections.
The delicious aroma of cinnamon is due to a compound called Cinomaldehyde this compound Dana the cell membrane of viruses such as E. coli. Or staphylococcus. It also protects your respiratory tract from infections.
2- Antioxidant.
Cinnamon contains compounds such as polyphenols and phenolic acids which are potent antioxidants. They help reduce aging and accelerate wound healing in the body.
3- Blood sugar control.
This part is a bit controversial, as studies from 2009 indicate that with 500 milligrams of cinnamon per day for 90 days positive results were found controlling hemoglobin A1C levels in the blood. Something beneficial for type 2 diabetes patients, in addition to stabilizing glucose levels.
But a 2017 study refutes these results, the problem is that the 2017 study was conducted with a small sample and over a short period of time. Perhaps with macabre intentions?
4-Reduces inflammation.
Antioxidants and other compounds in cinnamon help reduce inflammation in swollen joints, muscles and even inflammation from severe allergic reactions.
5-Helps fight cancer.
Recent studies show promising results of cinnamon's chemical compounds in the treatment of cancer by reducing by 32% the growth of cancer cells in breast cancer patients. It also protects against liver and colon cancer.
6-Care for your teeth.
Cinnamon due to its antibacterial properties helps keep your teeth healthy, eliminating up to 10 different types of bacteria responsible for tooth decay, besides being a very effective treatment against bad breath.
7- Helps prevent candida infections.
Candida is a type of fungus, commonly associated with vaginal infections, but can also lodge in the stomach or respiratory tract. But cinnamon also has anti-fungal properties which makes its compounds harmful to candida, plus its anti-inflammatory properties help control symptoms.
8- It keeps your skin healthy.
As I already mentioned the different properties of cinnamon help protect you from allergies and infections, several of which can damage the skin, and help it heal faster. This will help you to have a smooth and shiny skin.
9-Care for your heart.
Cinnamon helps reduce cholesterol levels in the blood. This not only helps you to have a better overall health, but it also relieves the functioning of the heart. Something very important nowadays with so many saturated fats in food.
10- Stimulates the brain.
Studies show that the simple smell of cinnamon helps increase attention levels and improves brain function in areas such as memory or performing analytical tasks.
In addition, due to its antioxidant and anti-inflammatory properties, it helps keep the brain healthy and protects it against diseases such as Parkinson's and Alzheimer's disease.
Dosage and precautions.
Of course I cannot close this post without telling you about the possible side effects of cinnamon, some species of cinnamon have a compound called Coumarin, which is usually beneficial to help fight blood clotting. But in high concentrations it can be detrimental to health, and can cause liver and kidney damage, fortunately the most common species of cinnamon has low concentrations, putting the limit of consumption per day at about 50 grams.
Conclusion
Before I didn't pay much attention to cinnamon honestly... but now that I know all this I will try to keep my kitchen stock up to date. I think it is another of those wonderful plants that nature gives us to help us. I hope you liked this little post. And as always have a happy day.
Any recommendation or opinion you can leave it in the comments, I will be reading them.
Recommended Bibliographic Reference
[2] Cinnamon
[3] Cinnamon verum
---
---