My History with coffe | Mi Historia con el cafe | [Eng-Esp]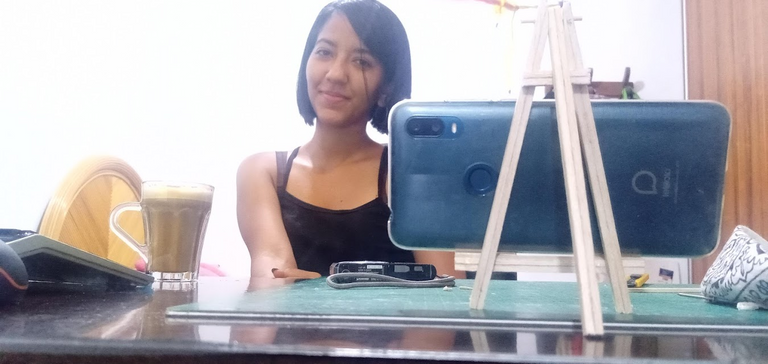 I have decided to join this initiative proposed by @brujita18. I love answering questions and more if it's about coffee.... What better community than
Cinnamon Cup Coffee, where it's a nice experience to read and share... It had to be about coffee... ahahahahah!
A cup of coffee accompanies us in all kinds of moments, it is hardly not comforting, besides learning more and more every day, I have managed to use it more and more for more things and more moments. To say that I received the year 2021 with a drink based on cold brew coffee and the best rum in the world, Venezuelan Rum.
The first question of this initiative is: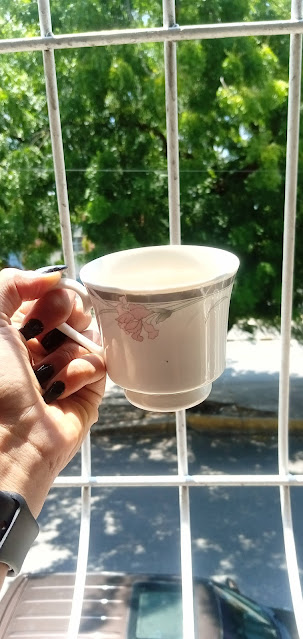 At what age did you start drinking coffee?
?
I started studying architecture when I was 17 years old, it demanded a lot of time awake. My dad used to tell me: "Drink coffee" and I flatly refused, because for years my mom has been drinking coffee every morning and a morning that she doesn't drink coffee, she feels bad. I said I didn't want to go to these limits.
But parents are wise, I ended up listening to drink coffee and it was inevitable to take a liking to it. Today even though I drink coffee almost every day, if one day I don't drink, I don't have any problem but sadness because I haven't had a coffee hahahahaha.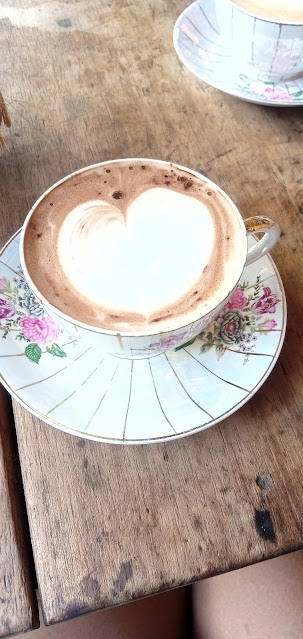 How do you prefer your coffee
?
It is a difficult and easy question at the same time, because there are two types of ways that I could say, this morning coffee, which in my house is a brewed coffee, clear and without sugar, which I drink with my family. It is one of my favorites, for all that it implies. The memories make it so. But if you ask me what coffee I like that is special in the eventuality, I love an affogato with a touch of rum.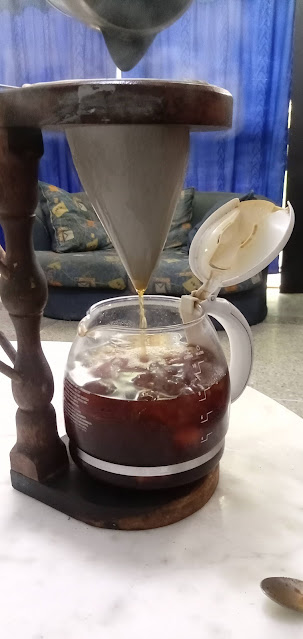 How do you feel you benefit from drinking coffee?
.
In the mornings, it helps me start my day. It's part of my routine. In the afternoons, it cheers me up and amuses me. I always let my guard down around 2pm hahaha the only thing that avoids it is coffee, at that time I prefer to drink it with some ice cubes. It is a drink that can accompany any kind of moment, plus we have the excuse that it is good for our health because it has antioxidants. It brings us joy and beauty, what more can you ask for?
But there is more, every time I visit a home, this place offers me coffee. It is a crime to say no. Besides that it is a way of giving and receiving love, they offer you a comforting sharing and let you see part of the identity of each home in their coffee.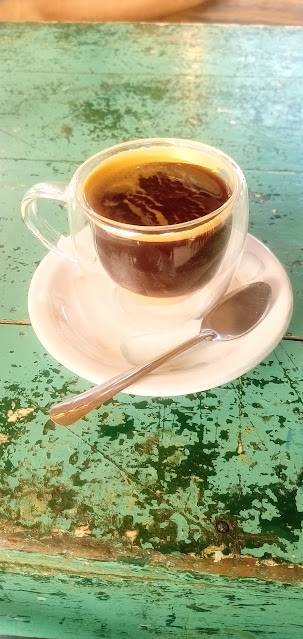 How many times do you consume coffee a day?
As many times as it takes... hahahahah. I can drink many times or none at all. But regularly at least twice, in the morning before breakfast and after lunch. There are days when I simply prepare a big thermos of light black coffee (Guayoyoyo) and I don't count the cups I drink...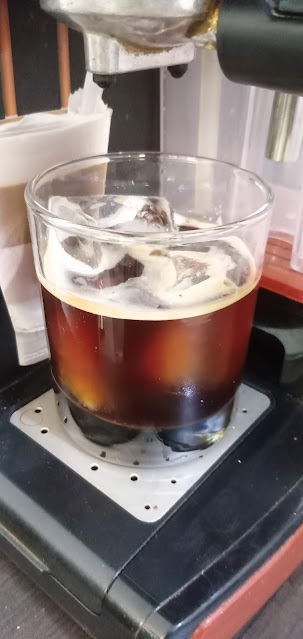 Do you think coffee is a tradition in your family?
.
Actually, I don't like the word tradition. I think my family is not so traditional, it's changeable, without conservative paradigms. I think that if one day we discover that coffee is not good (which is not possible), we would have no problem eliminating it even though we enjoy it so much. I think that today I enjoy it and my family does too, I refuse to use the word tradition. I think traditions are things we do just because our relatives or society said so, without looking for the underlying and rational reason to do so....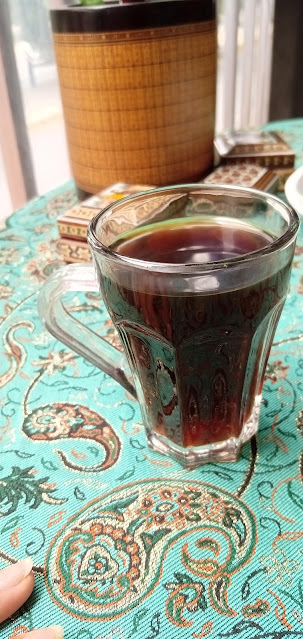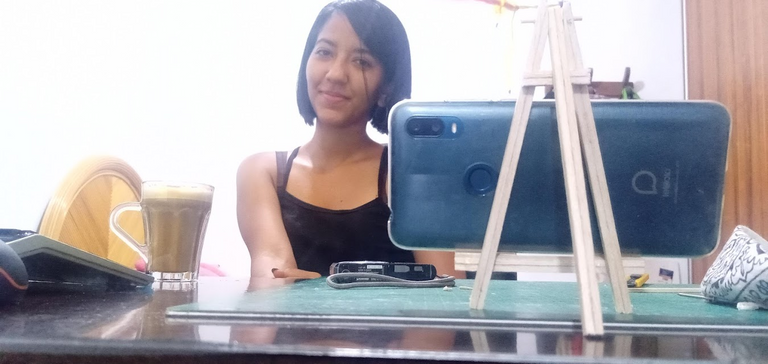 He decido unirme a Esta iniciativa propuesta por @brujita18. Me encanta responder preguntas y mas si se trata de cafe.. Que mejor comunidad que
Cinnamon Cup Coffee, donde es una linda experiencia leer y compartir.. De cafe se tenia que tratar... ajajaj
Una taza de cafe nos acompaña en toda clase de momento, difícilmente no sea reconfortante, ademas que aprendiendo cada día mas, he logrado utilizarlo cada vez para mas cosas y mas momentos. Con decir que recibí el año 2021 con una bebida a base de cold brew coffe y el mejor ron del mundo, Ron Venezolano..
La primera pregunta de esta iniciativa es: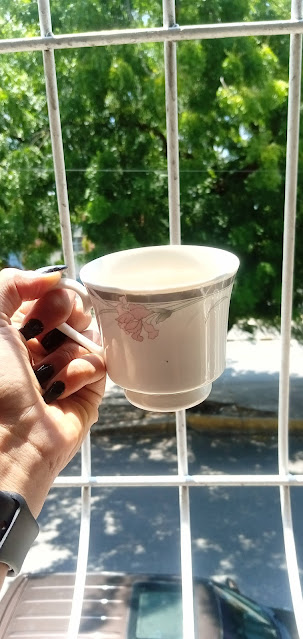 ¿A que edad empezaste a tomar café?
Inicie a estudiar Arquitectura a los 17 años, me demandaba mucho tiempo despierta. Mi papa me decia: "Toma cafe" y yo me negaba rotundamente, ya que desde hace años mi mama toma cafe cada mañana y una mañana que no tome cafe, se siente mal. Yo dije que no queria llegar a estos limites.
Pero los padres son sabios, termine haciendo caso a tomar cafe y fue inevitable tomarle el gusto. Hoy en día a pesar de que tomo cafe casi todos los dias, si un día no tomo, no tengo ningún problema mas que tristeza por que no me he tomado un cafe jajajaj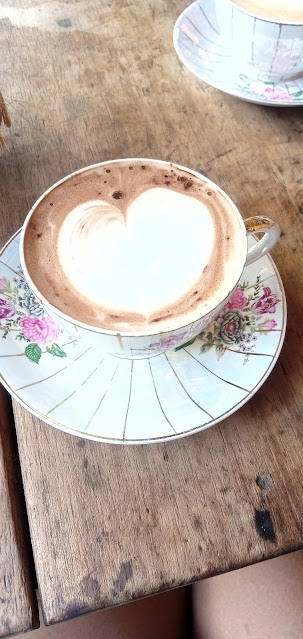 ¿Cómo prefieres el café?
Es una pregunta dificil y facil a la vez, por que hay dos tipos de formas que pudiera decir, este cafe de la mañana, que en mi casa es un cafe de colado, clarito y sin azucar, que tomo con mi familia. Es uno de mis preferidos, por todo lo que implica. Los recuerdos hacen que asi sea. Pero si me preguntas que cafe me gusta que sea especial en la eventualidad, Me encanta un affogato con un toque de ron.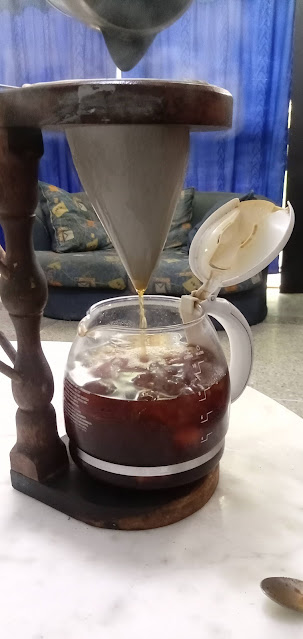 ¿En que sientes que te beneficia el consumo de café?
En las mañanas, me ayuda a comenzar el día. Es parte de mi rutina. En las tardes, me alegra y me divierte. Siempre bajo la guardia como a las 2pm jajaja lo único que lo evita es el cafe, a esa hora prefiero tomarlo con unos cubos de hielo. Es una bebida que puede acompañar cualquier clase de momento, ademas que tenemos la excusa de que es buena para la salud ya que tiene antioxidantes. Nos aporta alegría y belleza. ¿Qué mas se puede pedir?
Pero si hay mas, cada vez que visito un hogar, en este lugar me ofrecen cafe. Es un crimen decir que no. Ademas que es una forma de dar y recibir amor, te ofrecen un reconfortante compartir y te permiten ver parte de la identidad de cada casa en su cafe.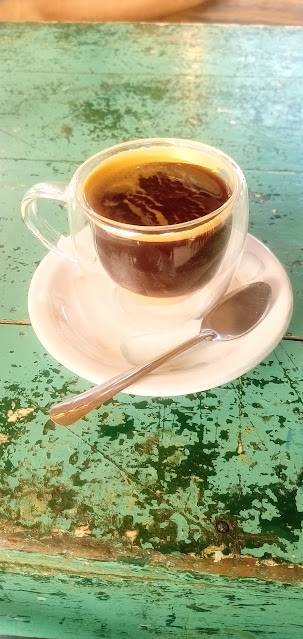 ¿Cuántas veces consumes café al día?
Las que sean necesarias... jjajaj Puedo tomar muchas veces o ninguna. Pero regularmente al menos dos veces, en la mañana antes del desayuno y luego de almorzar. Hay dias en los que simplemente preparo un termo grande de cafe negro clarito (Guayoyo) y no cuento las tazas que me tomo...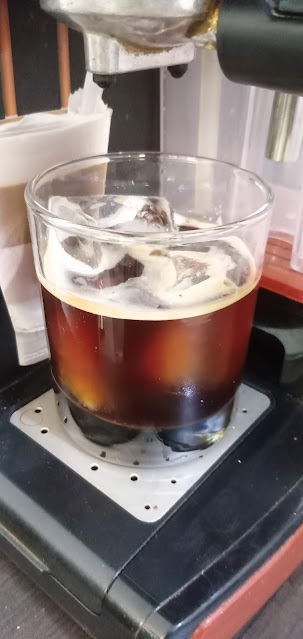 ¿Crees que el café es una tradición en tu familia?
La verdad, no me gusta la palabra tradición. Creo que mi familia no es taaan tradicional, es cambiante, sin paradigmas conservadores. Creo que si un dia descubrimos que el cafe no es bueno (cosa que no es posible), no tendríamos problema en eliminarlo a pesar de que disfrutemos tanto de el. Creo que hoy lo disfruto y mi familia tambien, me niego a usar la palabra tradición. Creo que las tradiciones son cosas que hacemos solo por que nuestros familiares o sociedad lo dijeron, sin buscar la razon de fondo y racional de hacerlo..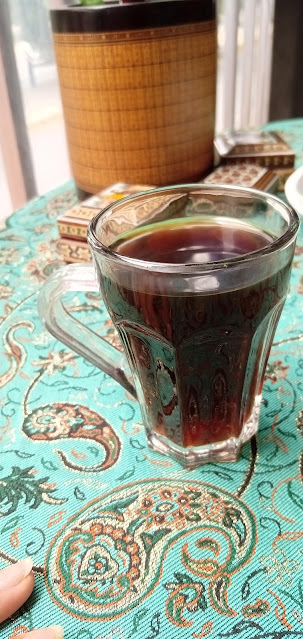 Todas las fotos son de mi propiedad | All photos are my property

Banner creado en Canva | Banner created in Canva
---
---