Youth Lost (Original Song) - @antonyjimenezve (Drum cam + Lyric video para @arexiaband ) 2022
---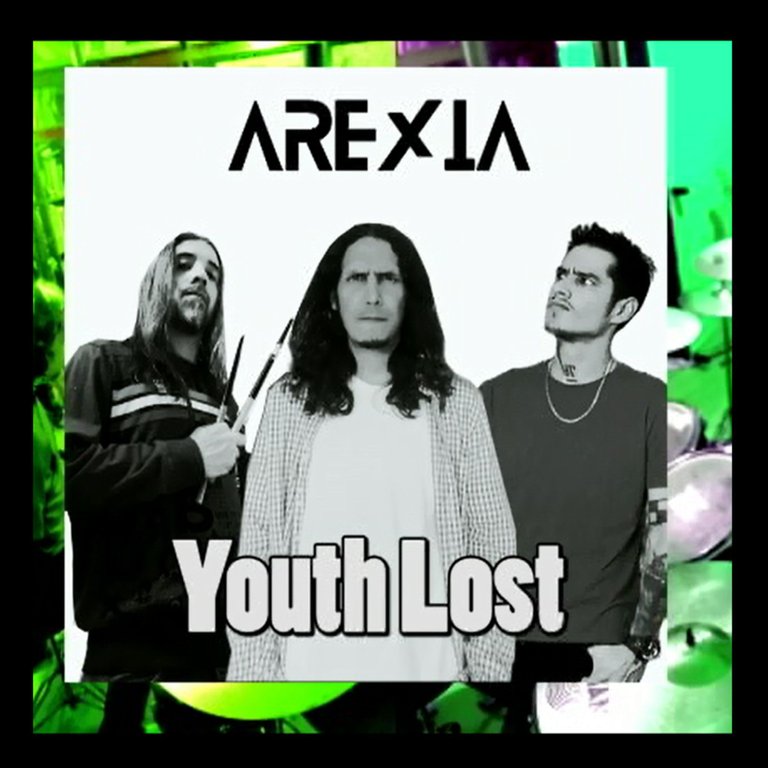 VERSION ESPAÑOL


Youth Lost es una pieza que grabé junto a mis compañeros de la banda @arexiaband para nuestro álbum "The Six Babes Portal" el cual puede conseguirse en nuestro canal de youtube y en todas las plataformas de distribución digital. Esta canción fue grabada, mezclada y masterizada por Paul Jatem, en Silver Avenue Records; Y fue escrita por Israel Barranco, Guitarrista y vocalista de la banda.
Actualmente, nosotros hemos decidido aprovechar las herramientas de promoción/comunicación existentes, y exponer nuestro trabajo a todo el mundo. Cabe destacar que, en nuestro inicios, éramos muy jóvenes, no contábamos con apoyo económico o moral, nuestros familiares no apoyaban este arte, por ser diferente a las enseñanzas con las que crecimos.
Como artistas independientes, intentamos contar nuestra historia, explicar el porque de nuestros 20 años de exilio, evaluar la reacción y acción del publico hacia nuestro trabajo.
Soñamos con una compensación que nos ayude a continuar grabando y creando mas canciones.
@Arexiaband es una banda de Grunge oriunda de Punto Fijo, Estado Falcón - Venezuela.
La banda se formó en el año 2003 y mantiene su alineación original.
Nuestra historia es un tanto compleja y la voy a explicar en otro post.
Acá les dejo este Drum cam + Lyric video realizado por mi persona @antonyjimenezve
Las imágenes fueron hechas con un REDMI 9C en una habitación de donde vivo.
La edición del video fue hecha en PREMIERE CS6.
Israel Barranco (Guitrarra/Vocal)
Giulio Flores (Bajo)
Antony Jimenez (Batería)
Cancion: Youth Lost
Compositor: Israel Barranco.
Shame my skin
Late it will spoil
My eyes doesn't work
I looked all
Alone again
The rail
Then fly
I'd love to see you (x3)
Feel the pain and the hate
I'd love to see you (x3)
Feel the pain and the hate
You lost (x4)
We shouldn't be more complex
I like the nature
But it's unhappy too
Like us
Like anyone
So my end
it's near me yeah
I'd love to see you (x3)
Feel the pain and the hate
I'd love to see you (x3)
Feel the pain and the hate
You lost (x4)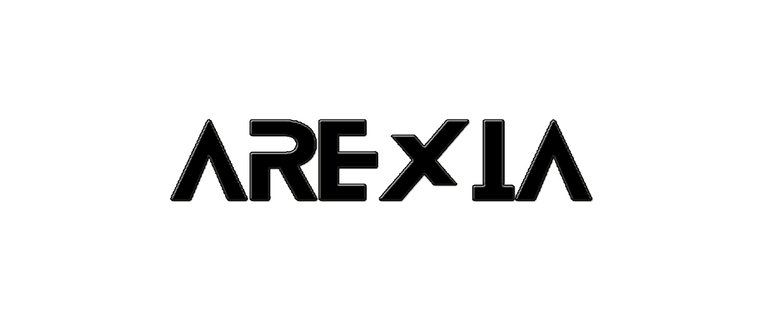 ENGLISH VERSION


Youth Lost is a piece that I recorded with my band mates @arexiaband for our album "The Six Babes Portal " which is available on our youtube"The Six Babes Portal" channel and on all digital distribution platforms. This song was recorded, mixed and mastered by Paul Jatem, at Silver Avenue Records; and was written by Israel Barranco, Guitarist and vocalist of the band.
Currently, we have decided to take advantage of the existing promotion/communication tools, and expose our work to the whole world. It should be noted that, in our beginnings, we were very young, we had no economic or moral support, our families did not support this art, for being different from the teachings with which we grew up.
As independent artists, we tried to tell our story, to explain the reasons for our 20 years of exile, to evaluate the public's reaction and action towards our work.
We dream of a compensation that will help us to continue recording and creating more songs.
@Arexiaband is a Grunge band from Punto Fijo, Falcon State - Venezuela.
The band was formed in 2003 and maintains its original lineup.
Our history is a bit complex and I will explain it in another post.
Here I leave you this Drum cam + Lyric video made by me @antonyjimenezve
The images were made with a REDMI 9C in a room where I live.
The video editing was done in PREMIERE CS6.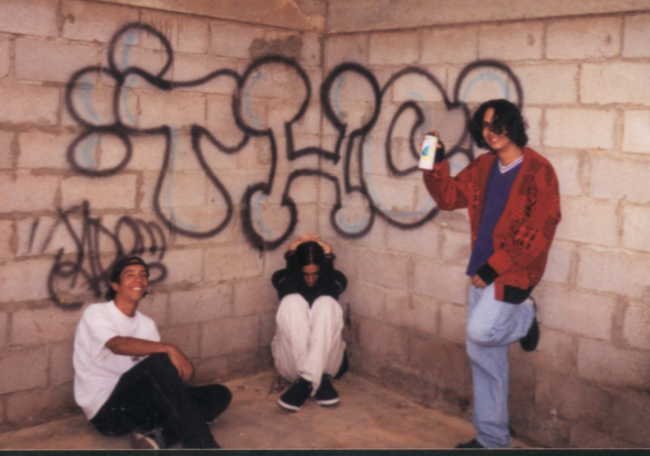 Fotografía hecha en los inicios de la banda, año 2003.
Song: Youth Lost
Composer: Israel Barranco.
Shame my skin
Late it will spoil
My eyes doesn't work
I looked all
Alone again
The rail
Then fly
I'd love to see you (x3)
Feel the pain and the hate
I'd love to see you (x3)
Feel the pain and the hate
You lost (x4)
We shouldn't be more complex
I like the nature
But it's unhappy too
Like us
Like anyone
So my end
it's near me yeah
I'd love to see you (x3)
Feel the pain and the hate
I'd love to see you (x3)
Feel the pain and the hate
You lost (x4)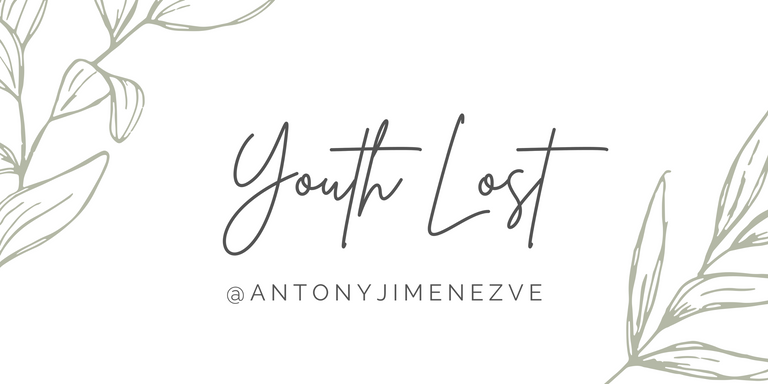 Banner realizado en CANVA
---
▶️ 3Speak
---
---