[ Eng- Esp ] Celebrando mi primer día de las madres 💖👩‍🍼🌸| Celebrating my first Mother's Day 💖👩‍🍼🌸
Fuente | Source | Photo of my authorship captured with my Iphone 8- Edited with Canva
---
Saludos amigos y madres de Hive, espero hayan pasado un excelente día de las madres junto a sus hijos y familia. En esta oportunidad es muy grato para mí, compartir con ustedes la dicha que me embarga al celebrar mi primer día de las madres. Hace apenas un mes me convertí en madre de un bebé llamado Marco, quien ha venido a cambiar radicalmente mis días pero de una manera casi mágica.
Greetings friends and mothers of Hive, I hope you had a great Mother's Day with your children and family. In this opportunity it is very pleasing for me to share with you the joy I feel as I celebrate my first Mother's Day. Just a month ago I became a mother of a baby named Marco, who has come to radically change my days but in an almost magical way.
En varios países de América se celebró este domingo 8 de mayo el día de las madres, un día en el que todo gira en torno a agasajar a esas personas maravillosas, fuertes, amorosas, dedicadas que nos han dado la vida. Esta celebración, en las dos ocasiones anteriores, había sido bastante duro y muy triste, en 2020 perdí a mi madre tras una larga lucha contra el cáncer de mama y a muy pocos días de celebrarse este día. No importa la edad que se tenga, el dolor y los recuerdos siempre pasan para hacerte extrañar ese abrazo cálido, que aunque ya no lo tengo, puedo ser yo la que ahora ofrezca todo ese amor a mi hijo, honrando lo aprendido de quien fue una mamá excepcional.
In several countries of America was celebrated this Sunday, May 8, Mother's Day, a day in which everything revolves around honoring those wonderful, strong, loving, dedicated people who have given us life. This celebration, on the two previous occasions, had been quite hard and very sad, in 2020 I lost my mother after a long fight against breast cancer and just a few days before celebrating this day. No matter how old you are, pain and memories always pass to make you miss that warm embrace, that although I no longer have it, I can be the one who now offers all that love to my son, honoring what I learned from who was an exceptional mom.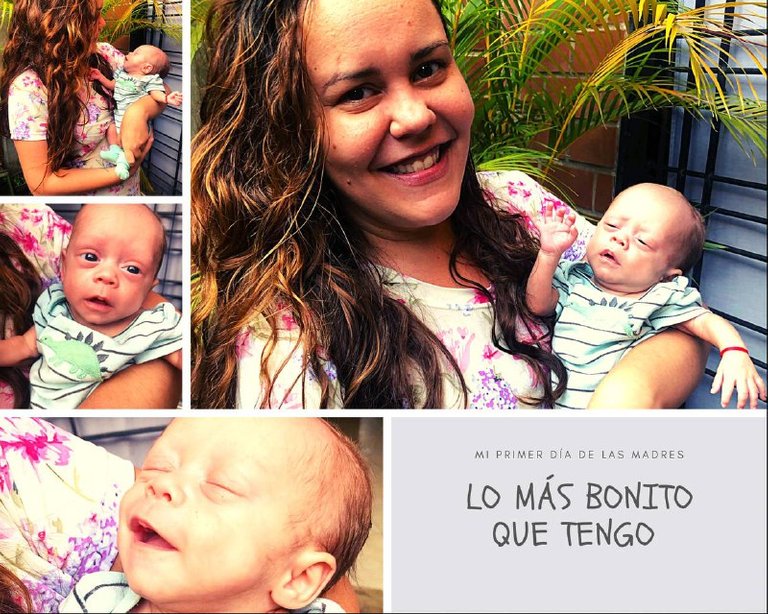 Fuente | Source | Photos of my authorship captured with my Iphone 8-Edited with Canva
El día comenzó muy temprano, luego de alimentar al bebé, mi hermana lo tomó en brazos para traerlo de vuelta a la habitación junto a dos regalos, una torta y una hermosa tarjeta. La felicidad y el agradecimiento de celebrar este día con mi hijo sano y recibiendo tanto cariño definitivamente son la prueba de que ahora todo tiene un significado diferente, atrás quedó la tristeza, este pequeñito es mi fuerza y siempre recuerdo todo lo que mi madre hizo por mí y sonrío de pensar que podré seguir su legado de amor.
The day started very early, after feeding the baby, my sister took him in her arms to bring him back to the room along with two gifts, a cake and a beautiful card. The happiness and gratitude of celebrating this day with my healthy son and receiving so much affection are definitely proof that now everything has a different meaning, the sadness is behind me, this little one is my strength and I always remember everything my mother did for me and I smile to think that I will be able to continue her legacy of love.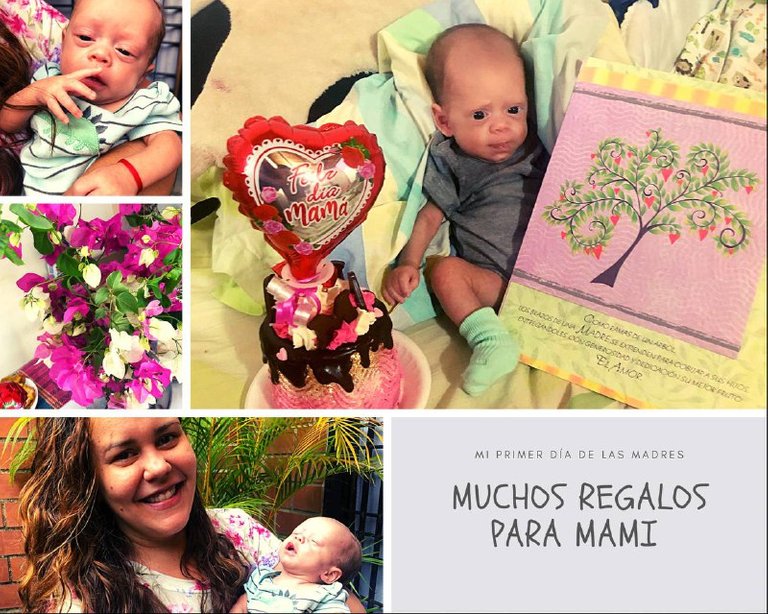 Fuente | Source | Photos of my authorship captured with my Iphone 8-Edited with Canva
Como hicimos siempre, en cada día de la madre, compartimos una deliciosa comida, mi hermana adornó la mesa y se encargó de todo el agasajo. Después de todo, mi mamá estuvo con nosotras, en cada anécdota y en cada detalle, porque eso fue parte de lo que nos enseñó. Agradezco enormemente contar con la ayuda de mi hermana y de haber hecho de este día, algo muy especial.
As we always did, every Mother's Day, we shared a delicious meal, my sister decorated the table and was in charge of the whole celebration. After all, my mom was with us, in every anecdote and in every detail, because that was part of what she taught us. I am very grateful to have my sister's help and to have made this day something very special.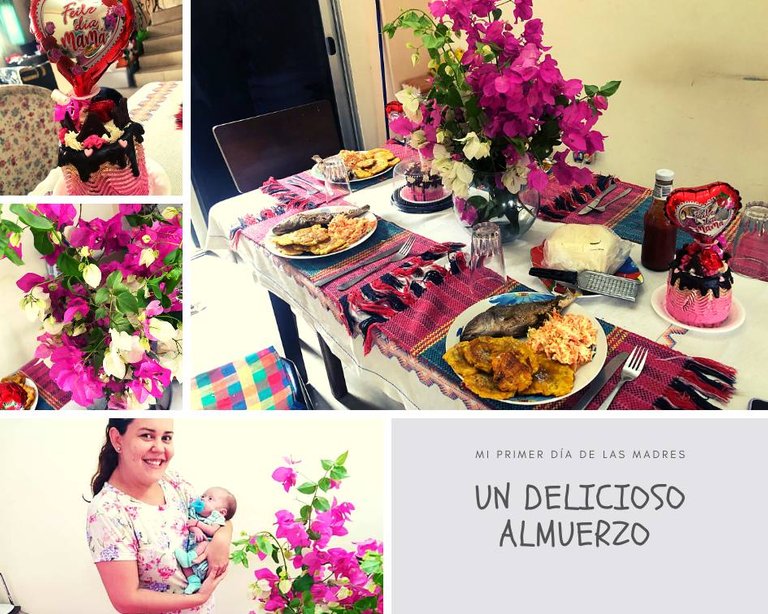 "Todo lo que soy y espero ser, se lo debo al ángel de mi madre", Abraham Lincoln.
---
Traducido con App https://www.deepl.com/translator
Translated with App https://www.deepl.com/translator
---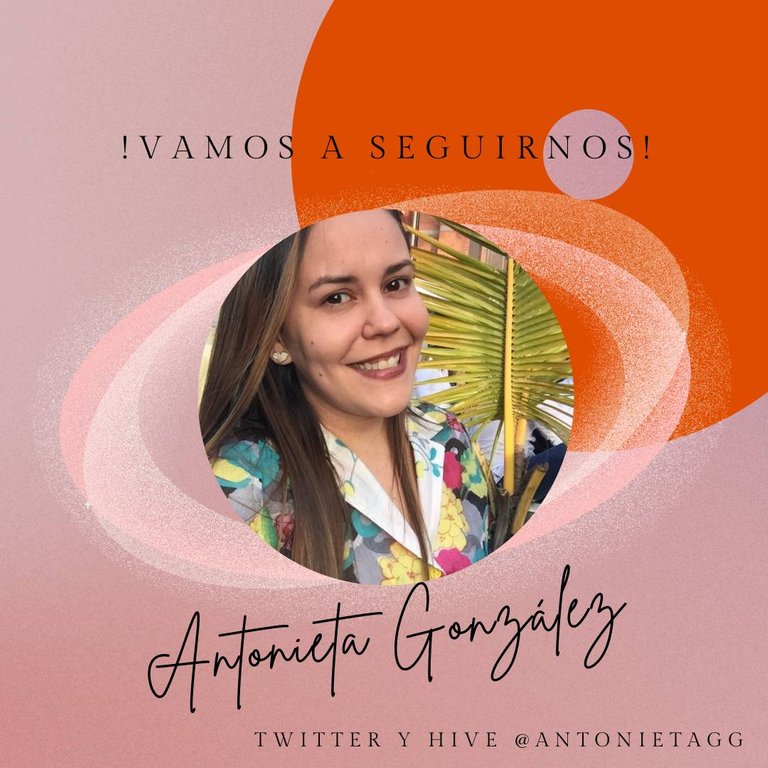 ---
---