Shaping my years - Thirty years: three things that shaped my life
This initiative ends today, I hope to enter in time. Receive a nice greeting, first time I participate in this community, it is about sharing 3 personal events that have happened in 3 different decades.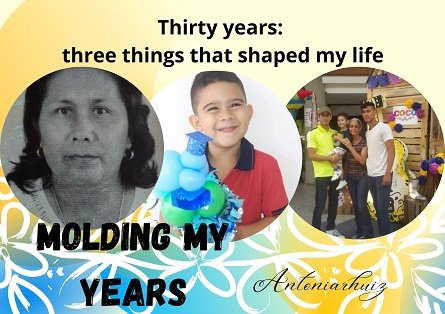 A lot of memories were jogged trying to select those 3 moments that impacted my life but, well, here I go with those important events. The first one is sad and was the first thing that marked my existence.
---

---
1980's Decade:-90's Rosa
Rosa is the name of my late mother. Around the year 83, I had just finished my studies to become a teacher but my mother got sick with cancer. She had a progressive recovery but then went back and passed away in 87, at the age of 47. At that time, I had been working as a teacher for two years. Being the second of 8 siblings and the only one working, I helped my dad with the expenses, so far so good. But nothing was easy because my father felt helpless with 8 children and did not find what to do with that package.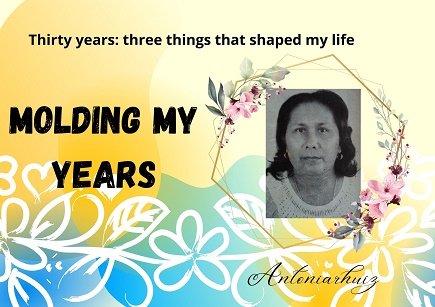 So, he dedicated himself to partying and mistreating my siblings; I think that frustration and pain did not allow him to think clearly. My brothers found refuge in me and from that moment on I became something like the mother hen. From that moment on, we started a sort of via crucis, all of us dispersed at our uncles' house; except for my sister and me, my sister lived with a friend and I got married in 89. What I can't help but recognize is that he was always a good provider and I must also say that we never abandoned him despite his temper.
---

---
1990s-2000s: My children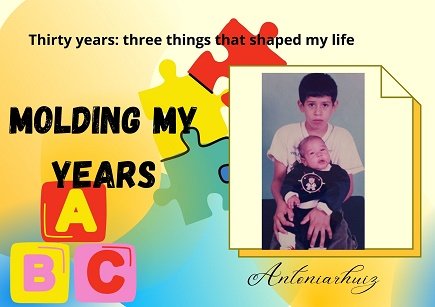 They are from different and distant times; the oldest is 10 years ahead of him. They are different in everything, it seems that the common thing is their parents. He oldest was born (1990) by delivery in a hospital in Barcelona, Anzoátegui and the youngest (2000) by cesarean section in a clinic in Cumaná, Sucre. The older one is white and half crazy, the younger one is black and more serene and centered. Raised with the same love, without preferences but for the difference in character that characterized each one, the treatment was different.. They are my treasures.
---

---
Decade 2010- 20: My grandson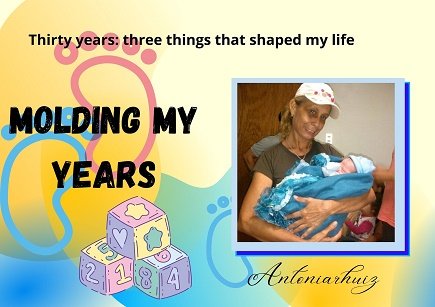 My oldest son made me a grandmother in 2015. That day I was happy, not knowing what would come next. We were caught by the strong crisis country and we grandparents had to get by for and with that young family.
As time went by, the baby got used to my presence and I to him until the mom decided to separate from my son and did not allow the child to share with this side of the family. That made me suffer so much that I was always crying inconsolably. Sheltering my pain in God was what made me get back on my feet. Nowadays, I dedicate myself to walking and playing Creole Balls, it is the complement that has allowed me to assume another attitude and fill my heart with peace.
---

---
And then, what did I learn?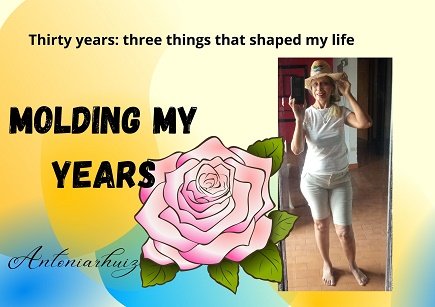 These experiences have taught me to be a strong woman, in all aspects, as a mother, friend, sister, wife; I can fall but even if I am wobbly I get up, I do not expect that in the fight they will count me 10. I learned to have faith in God, to trust that better things will come. Something important for me is that I do not feel resentment or resentment; I have peace and joy, thanking God for each day that He gives me to live and learn. I love my parents and my family. I learned that if you are not loved, you have to let go; love is not pressure. I add to that learning that along the way there are people waiting for love. Negative emotions and feelings not only adhere to the soul, but also to the body, causing it to somatize and externalize some disease.
Thanks to each and every one of you who give me the favor of reading. Grateful for all the virtual friends I have in the Hive ecosystem. Friends, for nothing in the world stop loving.
---

---
The images belong to the family album that can be found on Facebook.
App: CANVA
Translated with www.DeepL.com/Translator (free version)

---
---