Winter landscape on the streets of the city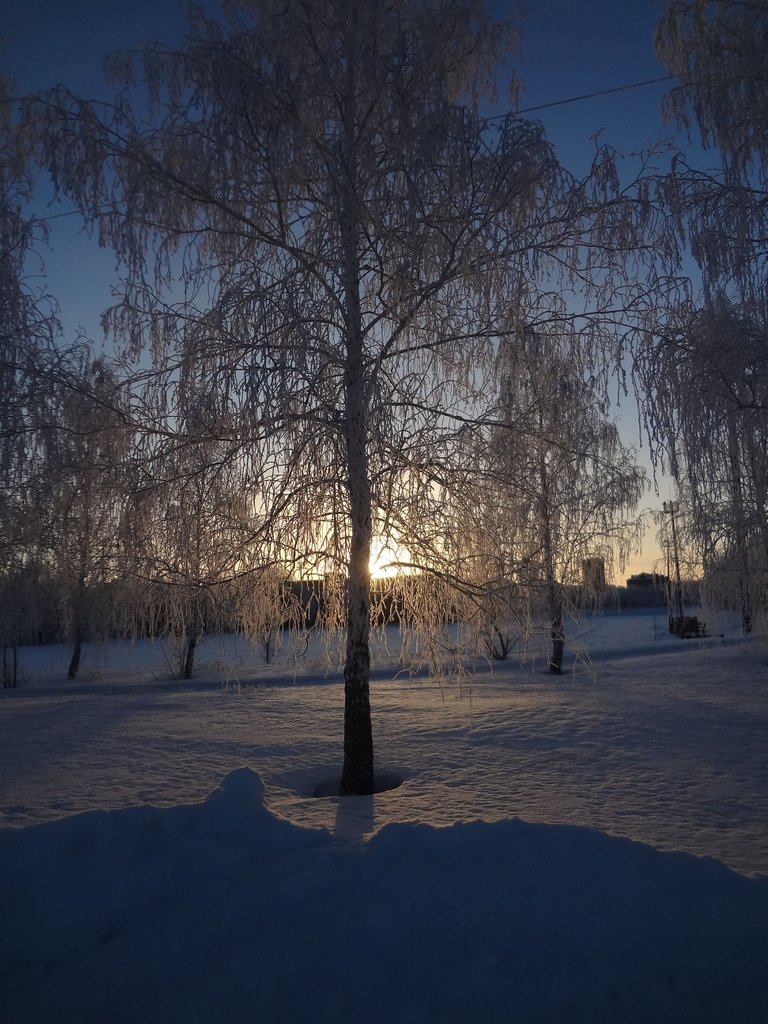 Morning, winter, snow, frost and cold morning.
Such a sunrise on the streets of the city in January.
And this is the amazing beauty of the winter landscape.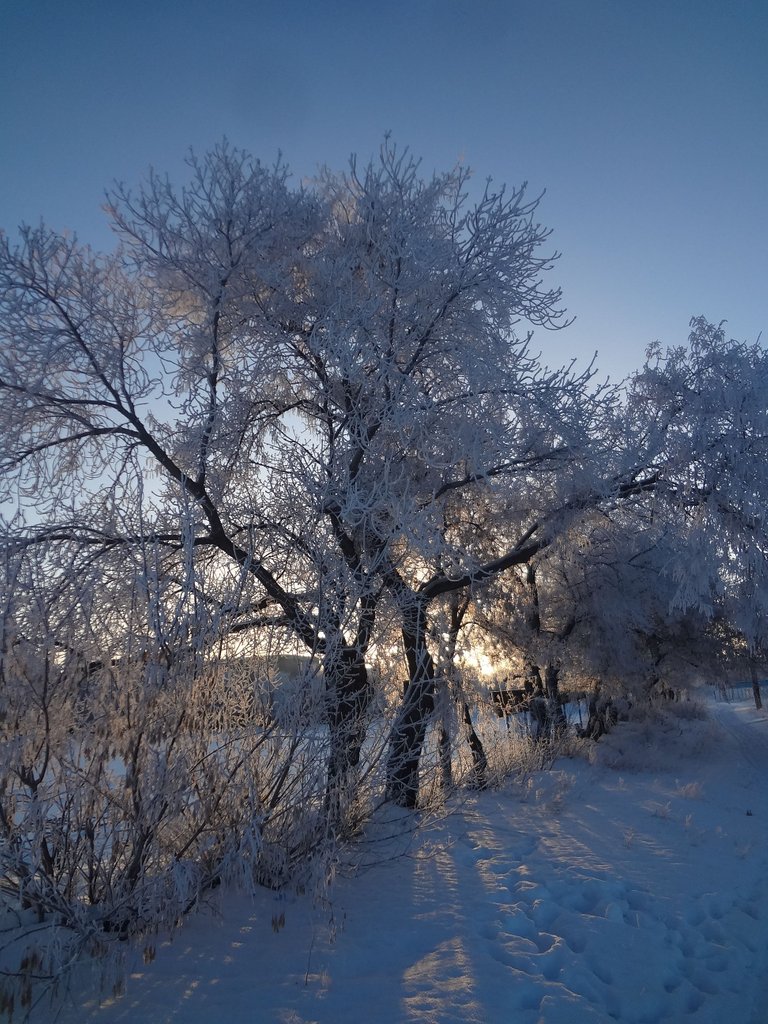 The beauty of a frosty morning and frost in front of us.
Frost that has covered all around with its beauty.
Trees, bushes and all plants are covered with crystal.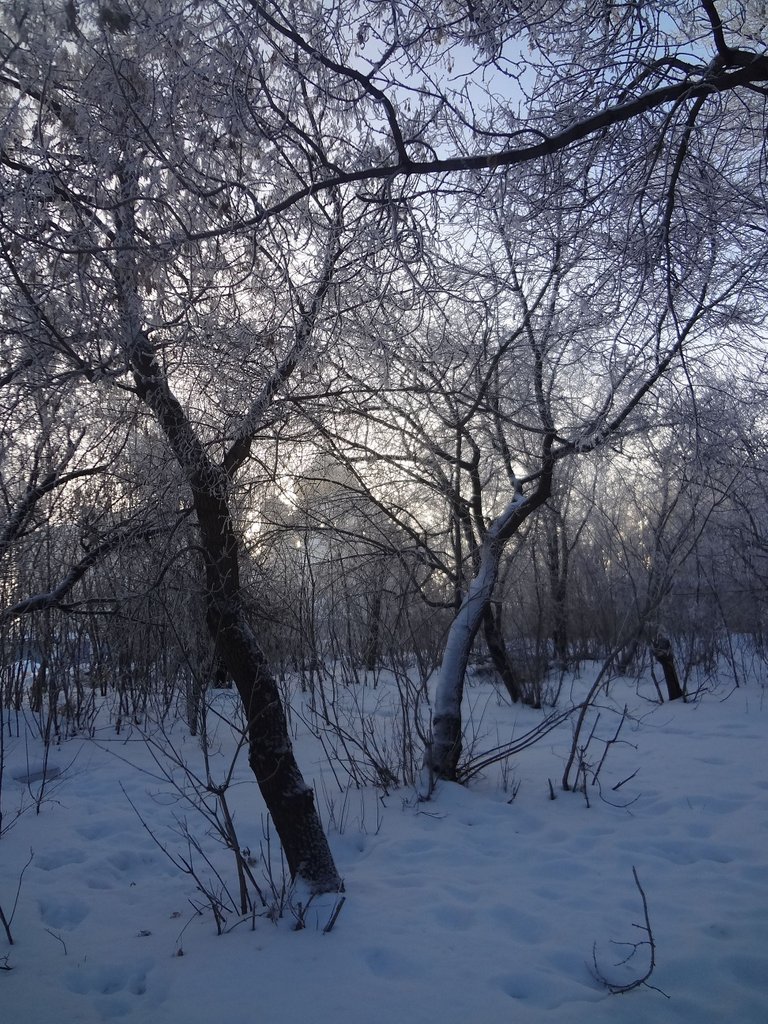 And it's still dark in the city's old park in the morning.
But soon the sun will appear here among the trees.
And then we'll see how everything will change around us.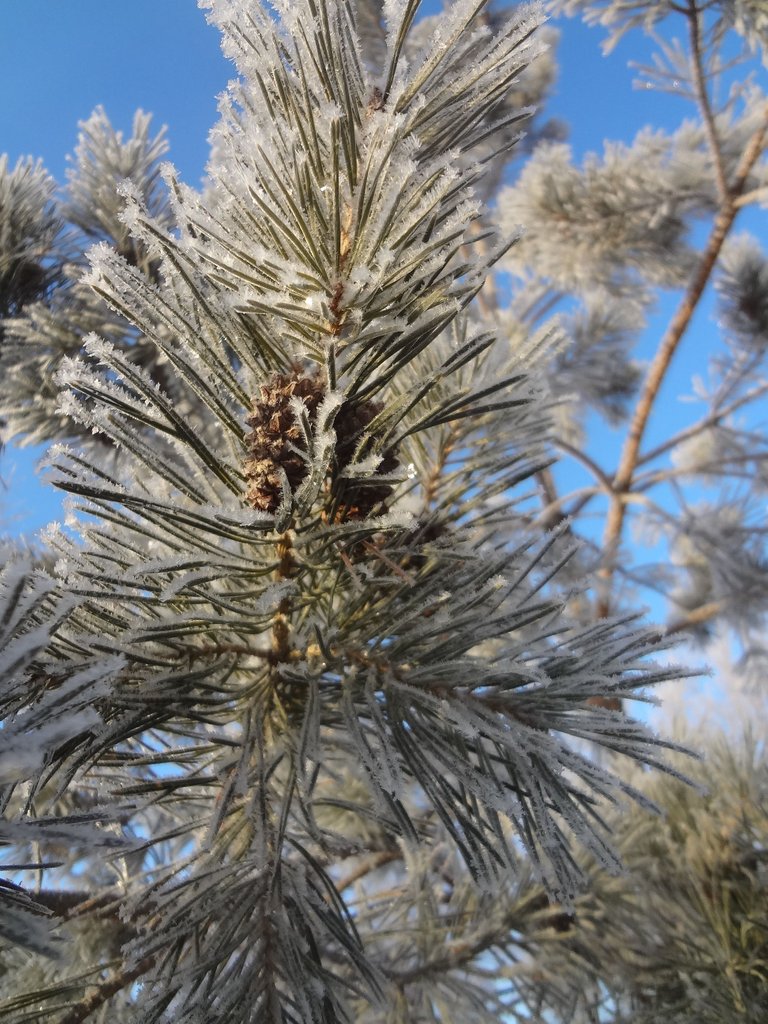 This picture shows a pine tree branch in the hoarfrost.
Even this particular part of the tree is just as beautiful.
Just look at how beautiful the frost has turned out.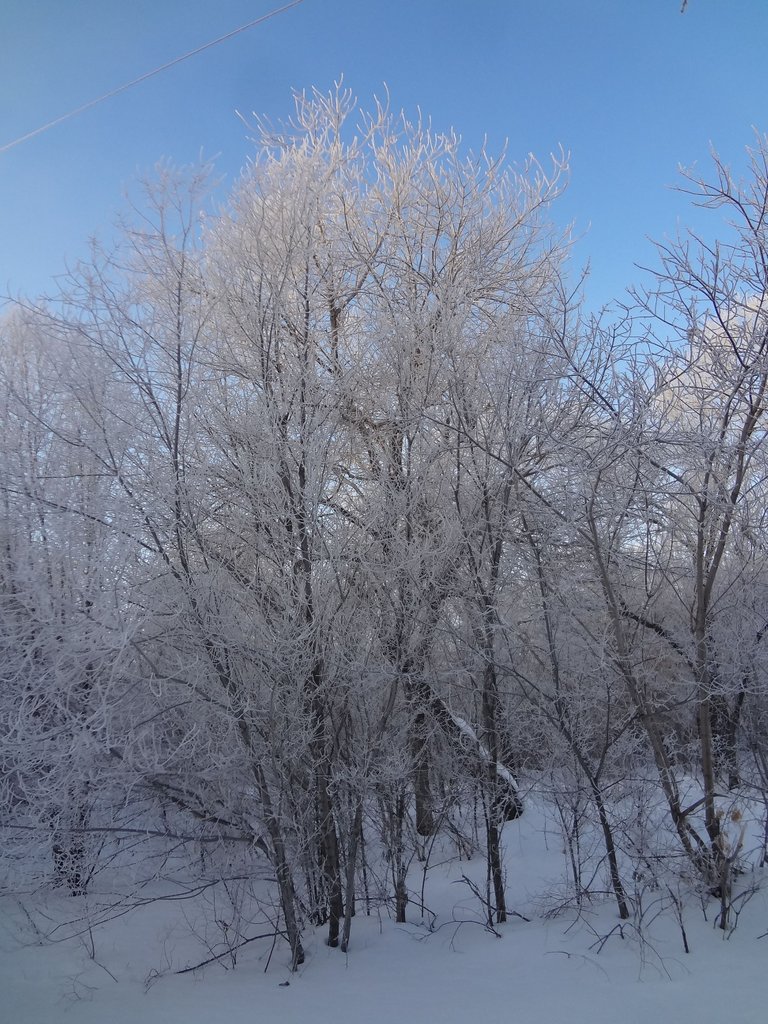 Beautiful winter lace on the trees in the city park.
But all this beauty is very fragile and can disappear.
It can be blown away by the wind or disappear at sunrise.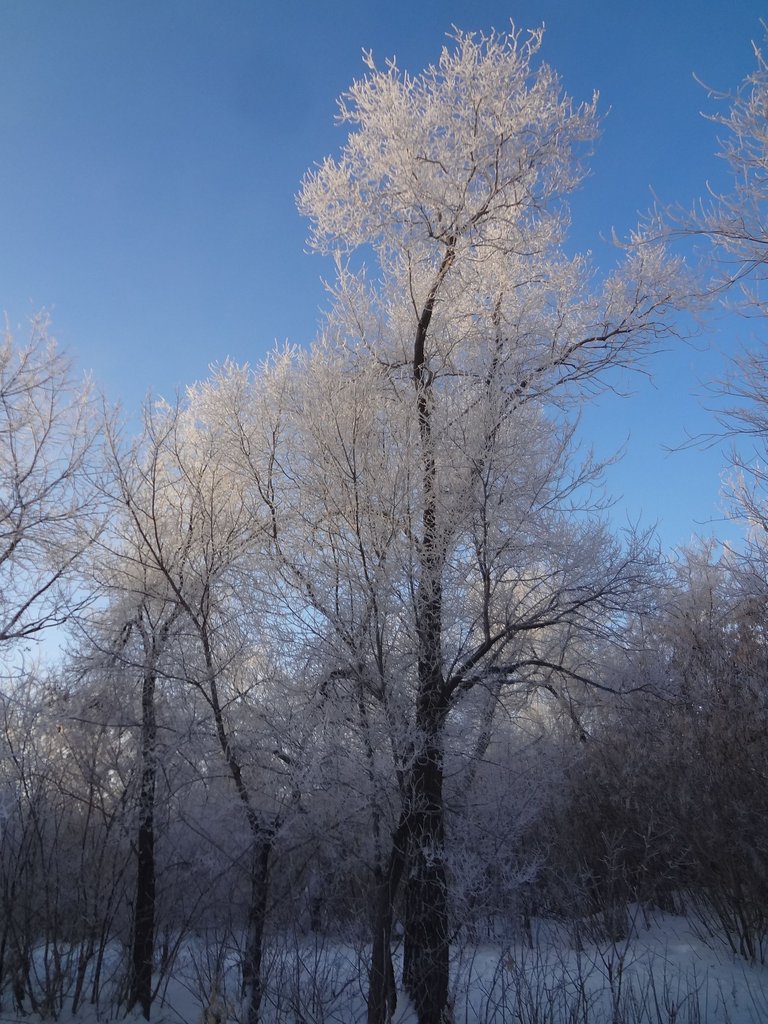 You can also see many beautiful places in the park.
If you walk around a little bit in the morning and look.
Especially at sunrise, when the whole world changes.
Beautiful and fabulous trees in the city park.
Winter gives us all this beauty every day.
And for the photographer, it's a joy to create.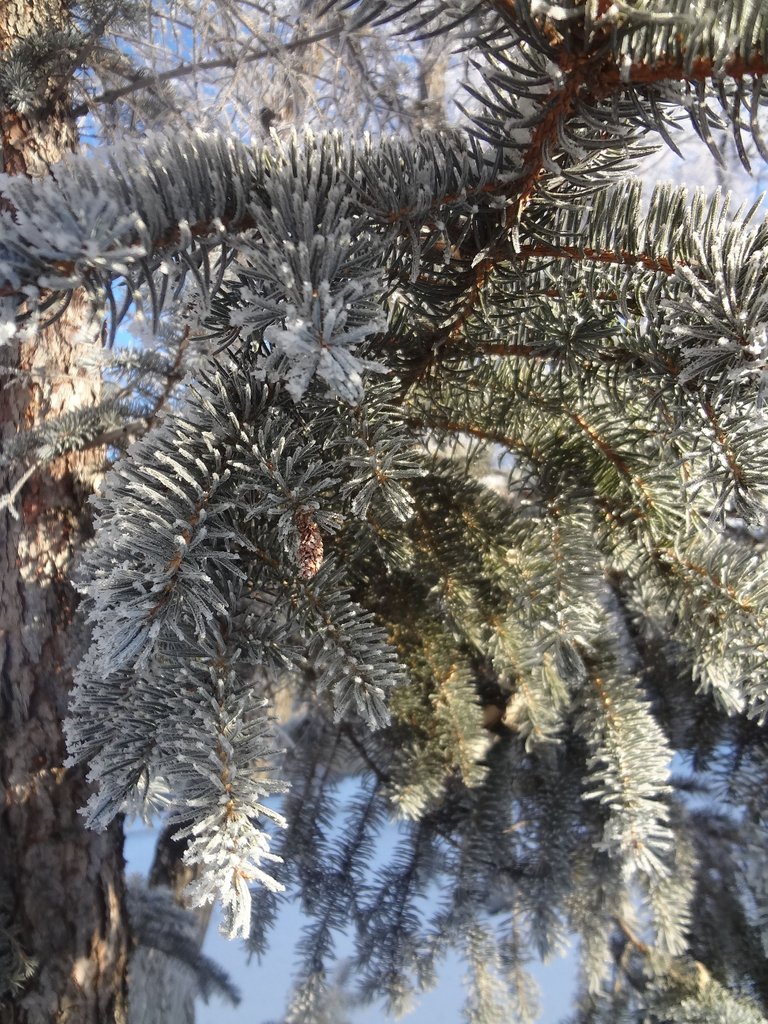 And here is such a branch of a spruce also in the frost.
I like such beauty of nature and it can be photographed.
And here is such an interesting winter morning in January.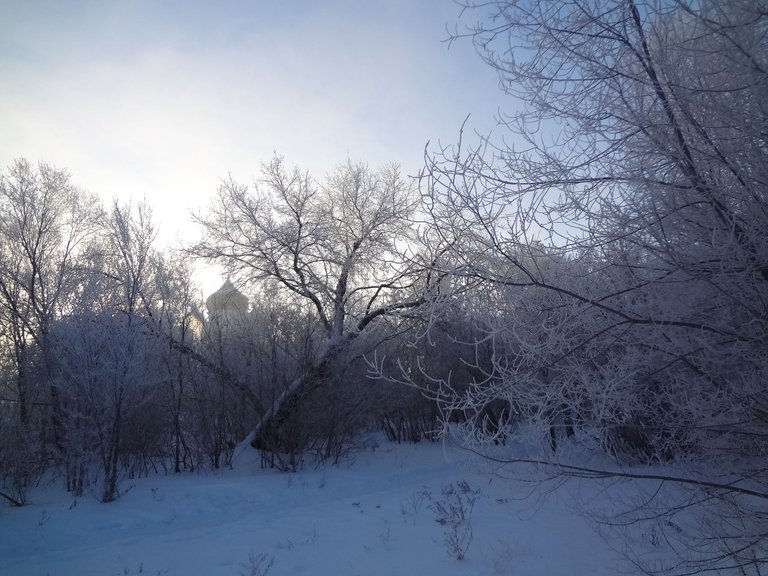 WINTER LANDSCAPE ON THE STREETS OF THE CITY.
Hello all, my friends and nature lovers. As well as lovers of the beauty that we see every day in the city in the streets and parks. Every morning on my walks I see all this beauty, which changes only with the seasons. Every chance I get, I try to take a camera with me and take a few shots to keep all these pictures as a memento. This is how my home photo archive is gradually formed, which I then use for my work on writing posts or articles on the topic of nature. It does not matter what the genre is - it can be a landscape in nature, some views in the city streets or even macrophotography. What's interesting about any photographer's work is that there are no limits. You can write your posts on any subject - just choose which one you like best. That was my photo report today. And with you was @antikus369
ADDITIONAL INFORMATION:
-original photo;
-first publication;
-camera Sony 16.2.
(Translated via DeepL Translator from Russian)
Photos posted by me are clickable.
They can be viewed in large size by clicking on the photo.
Photos were taken with the size of 2592 x 1944 pixels.
For insertion into a post on Ecency and Hive, the size is reduced to 1280 x 960 points..
Photo taken - Sony 16.2 - 3x Zoom, Vario-Tessar lens.

---
---