Weekends and our kids this New Year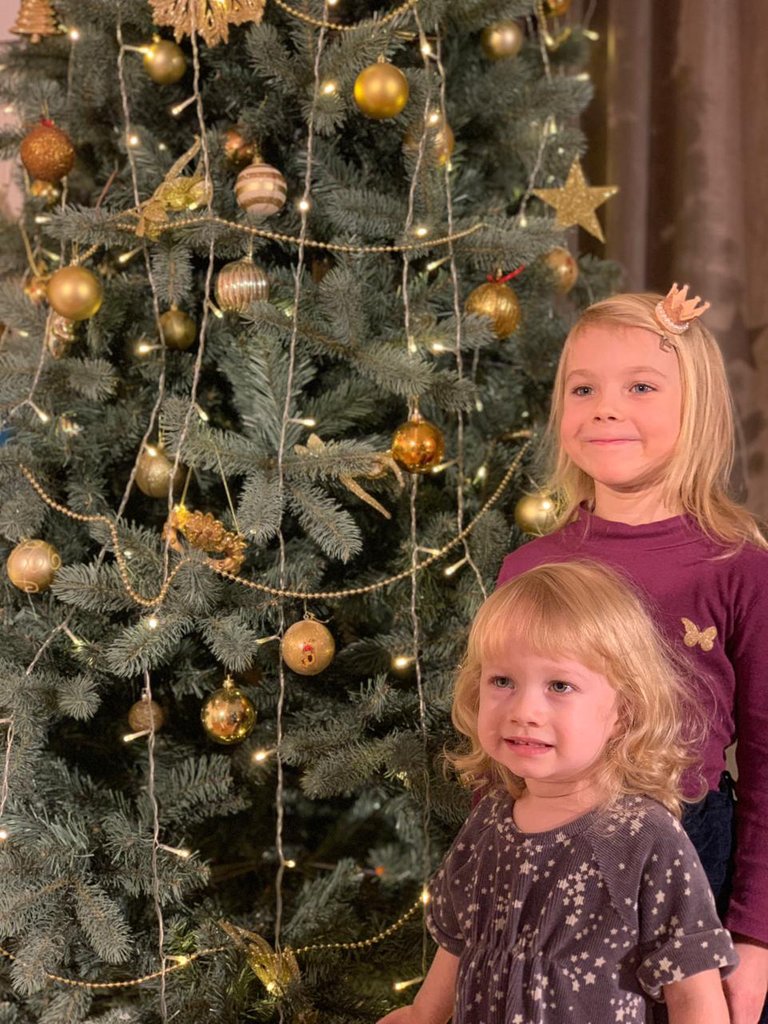 Here's the start of a little festival for kids in January 2022.
A festival of New Year's food and children's participation.
The children themselves were happy to come to this festival.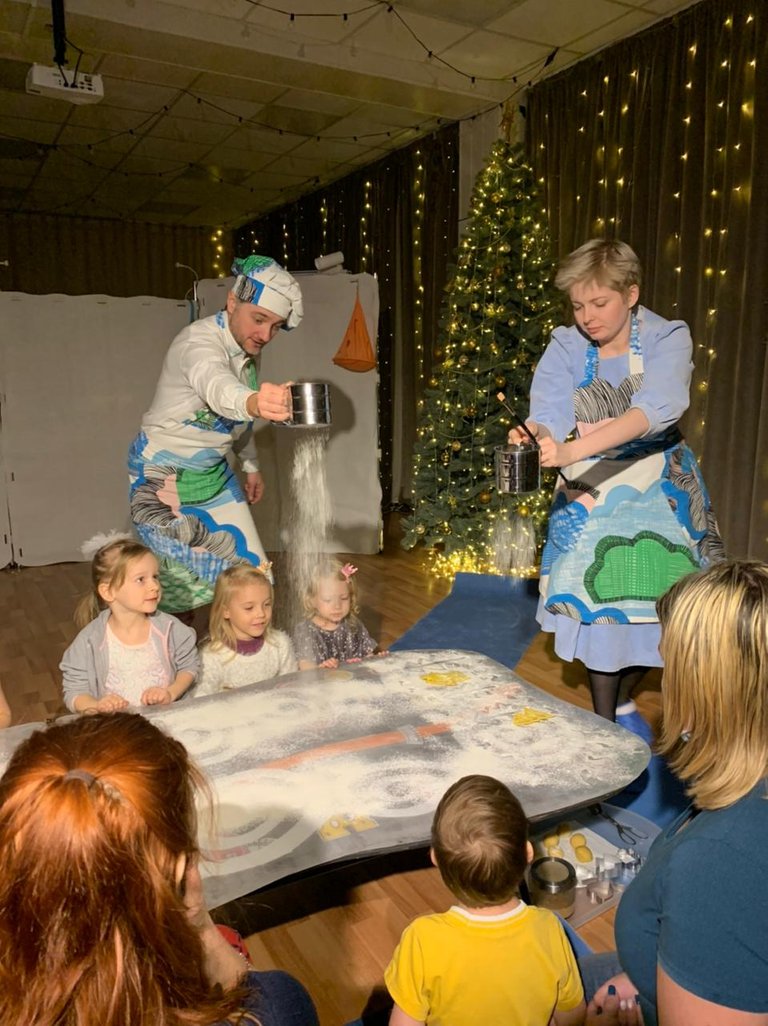 Participated in the whole process of holiday cooking.
A real professional - a cook and a real magician.
All the children got involved in the process with interest.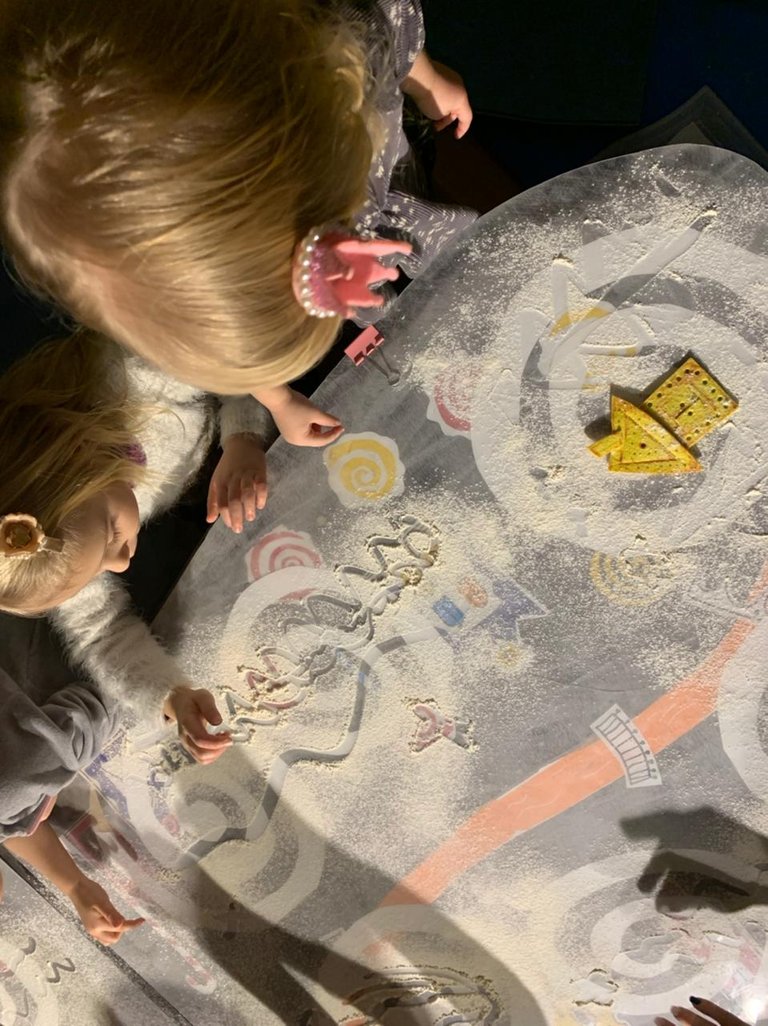 The view from above of the table at which the work was born.
The whole New Year's Eve fairy tale with the children involved.
Many of the children were so excited that they started singing songs.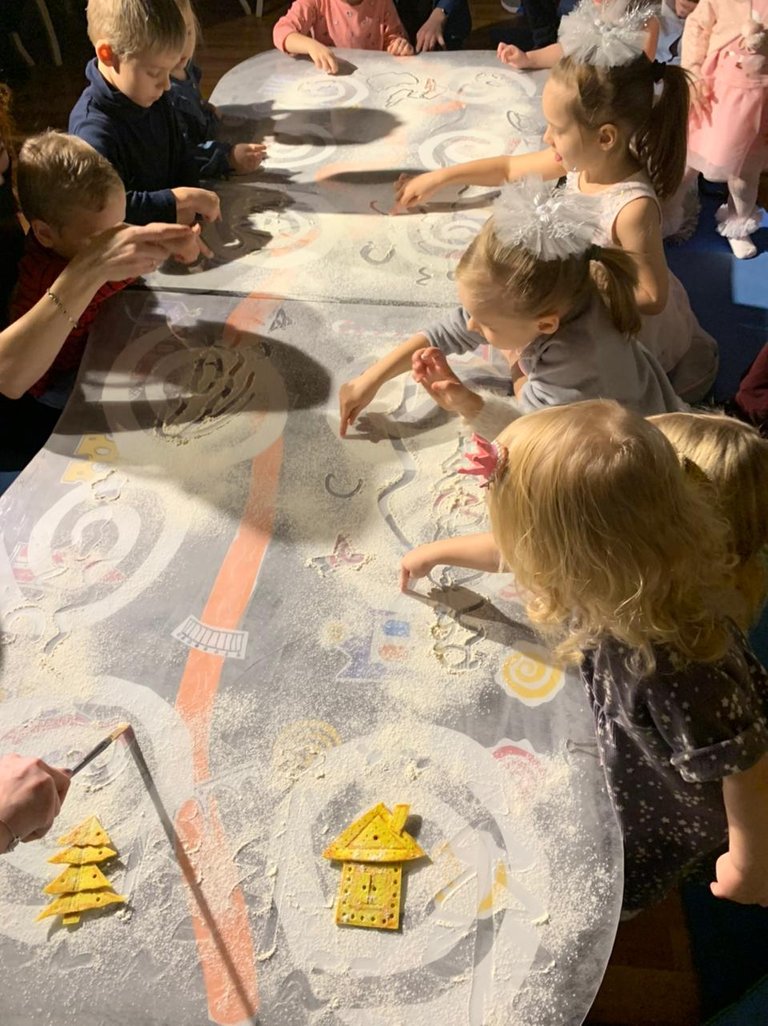 Look at how big the table is for creative work.
And all the children are happy to participate.
A real job where everything is so interesting.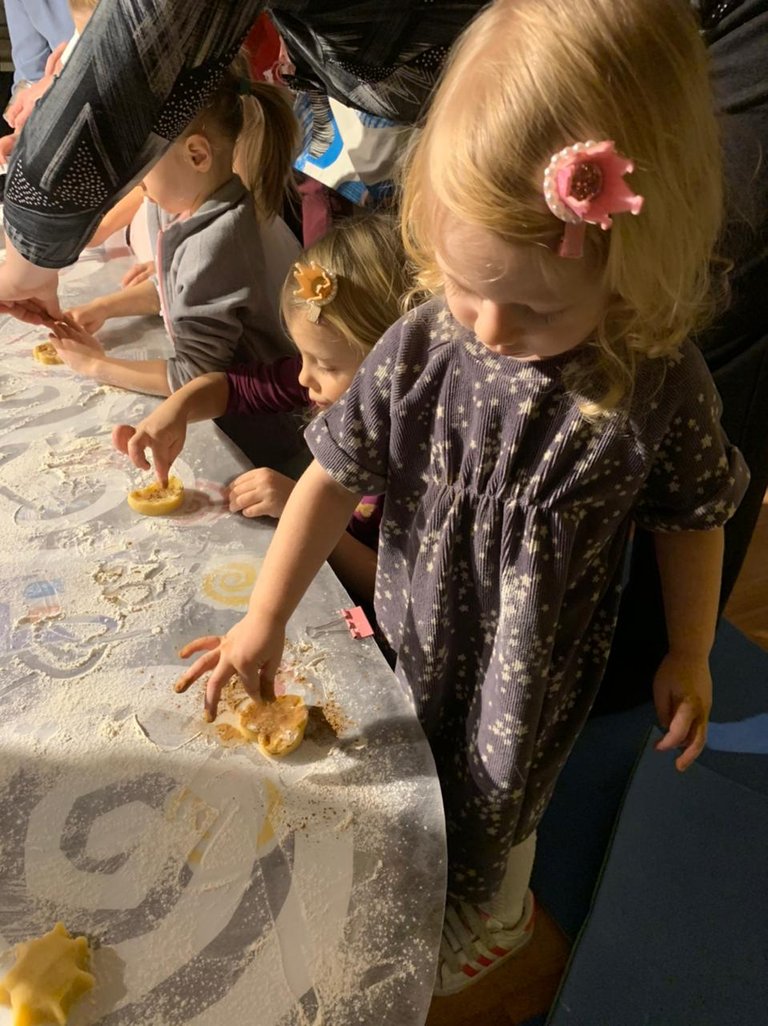 My granddaughter made a few herself.
These are such beautiful cookies - so great.
She liked it all so much, since Mama is around.
Some of the children even tried to draw on the big table.
Since there was flour poured on the table to work with.
On making all those beautiful gingerbread and cookies.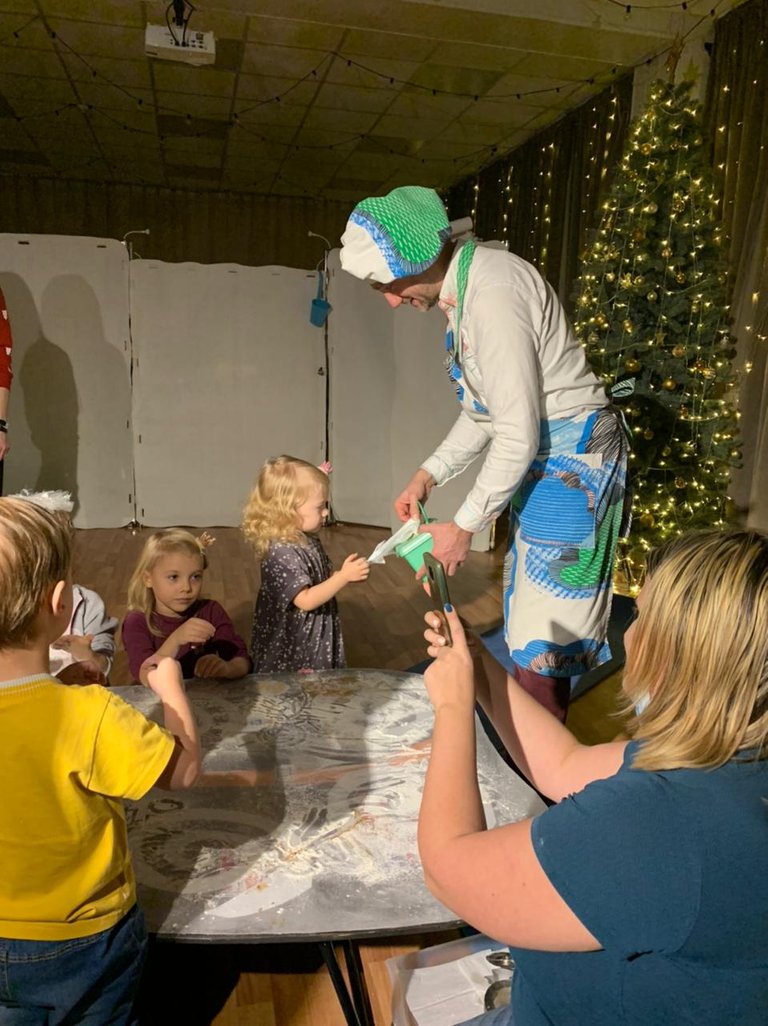 The New Year's Eve cook like a wizard taught everyone.
How to make gingerbread and cookies properly.
The children were happy to see how well they were doing.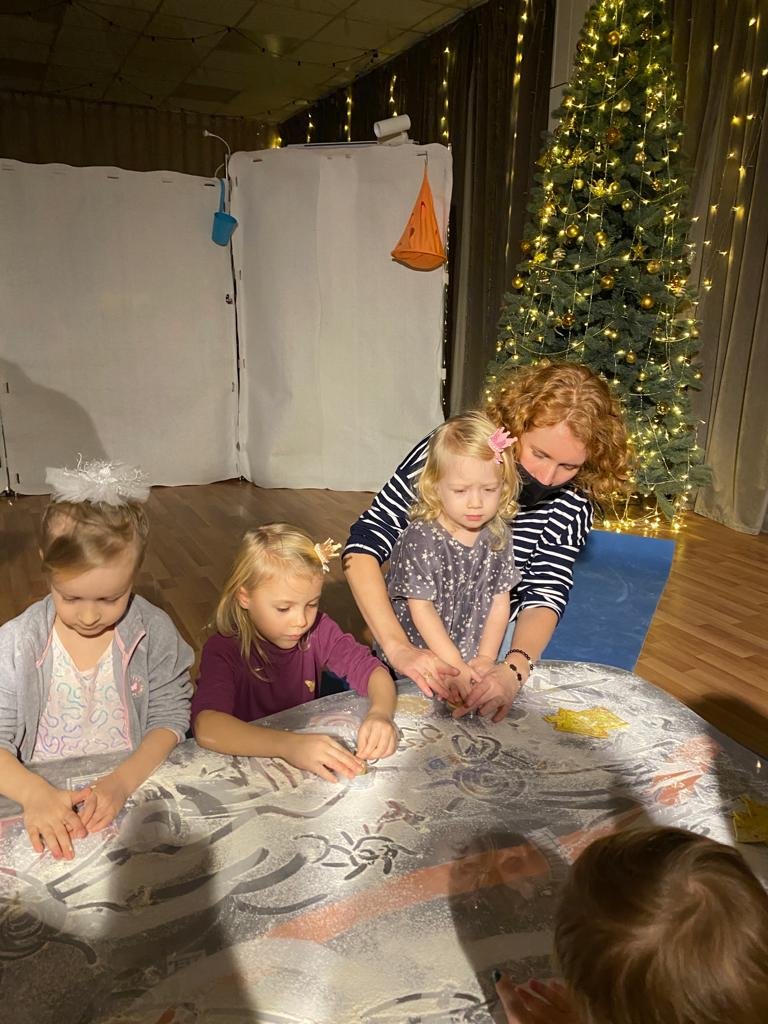 My mother also joined in the process of making them.
Delicious gingerbread and cookies this holiday weekend.
The children all listened and watched how to make?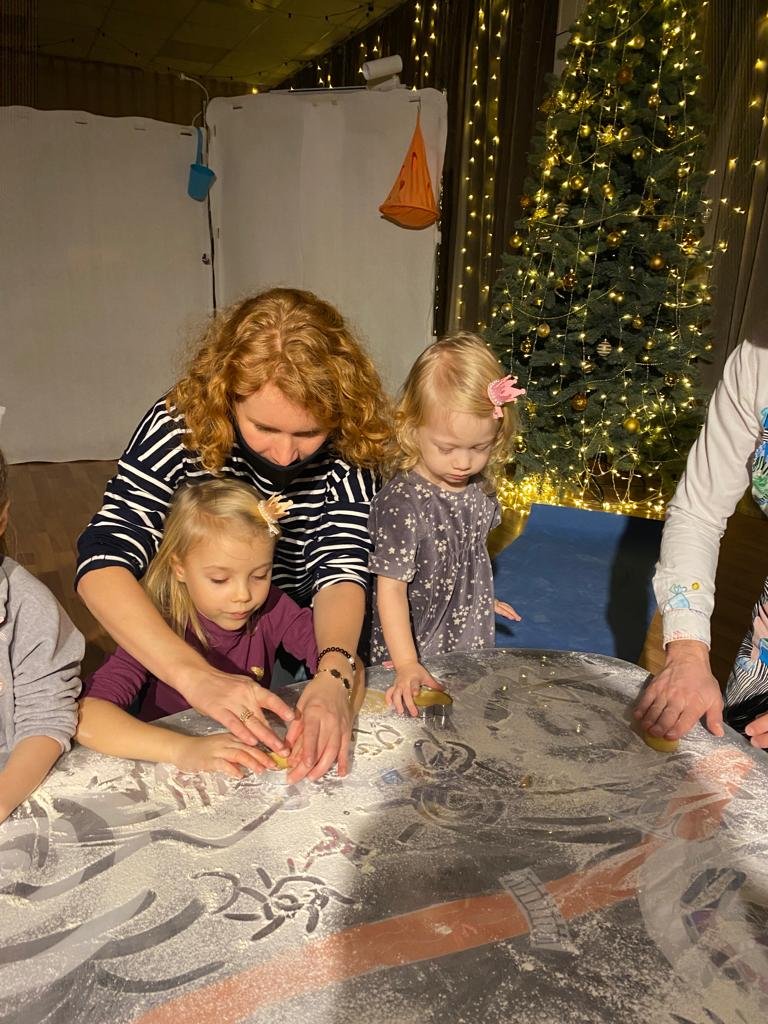 As you can see in the picture, there's beauty all around.
The holiday of sweet gingerbread and cookies was a success.
I think the kids will remember this weekend for a long time.
And at the end of the holiday there was a group photo.
On that big Gulliver's chair where the kids are sitting.
All the kids had fun and enjoyed taking pictures on this chair.

WEEKENDS AND OUR KIDS THIS NEW YEAR
Hello, my friends. Once again we can wish everyone a Happy New Year on this first weekend. What was interesting in these first days of January? As always, of course, it was the New Year's Eve, Christmas, the Christmas tree, Santa Claus and the Snow Maiden. And also a lot of things for our children (or rather my grandchildren). All the first days of January were busy, interesting and full of wonders. The children took part in various performances, walks in nature and on the streets of the city. We attended public and well-organized small New Year's festivals for children. And in this photo report, just seen one of these events for children during these festive days. All together the children prepared festive delicious gingerbread and cookies. It was interesting that the whole process was led by a real culinary professional. As you can see - the children especially enjoyed this particular New Year's Eve food festival, where they participated themselves. That was the way it was this weekend. Always your creative friend @antikus369
ADDITIONAL INFORMATION:
-original photo;
-first publication;
-camera Sony 16.2.
(Translated via DeepL Translator from Russian)
Photos posted by me are clickable.
They can be viewed in large size by clicking on the photo.
Photos were taken with the size of 2592 x 1944 pixels.
For insertion into a post on Ecency and Hive, the size is reduced to 1280 x 960 points..
Photo taken - Sony 16.2 - 3x Zoom, Vario-Tessar lens.

---
---