Weekend, winter and my walk in the city park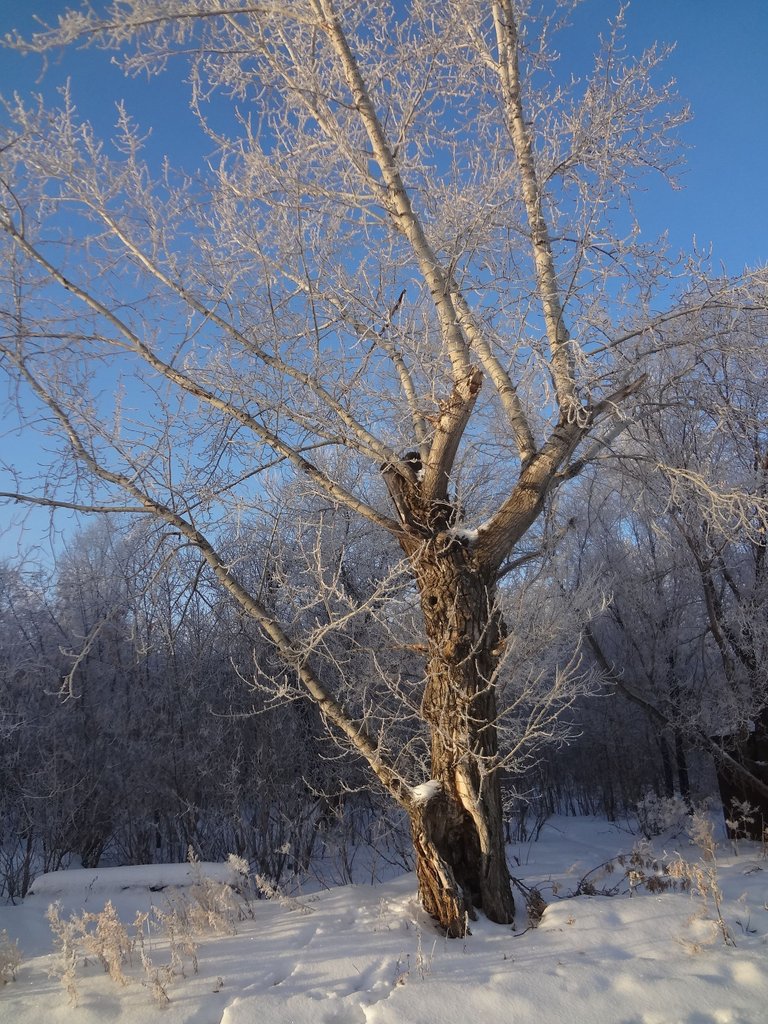 A weekend, a winter day and my walk in the cold.
The walk this day turned out to be an interesting one.
But look at the beauty in nature in the park of the city.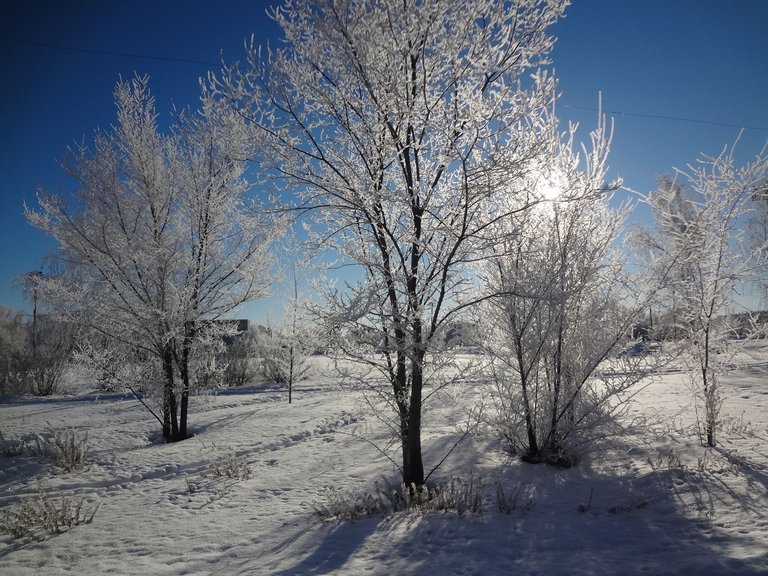 And such is the cold beauty of winter in January.
All this beauty is given to us by the sunrise.
Early in the morning when I went out for a walk.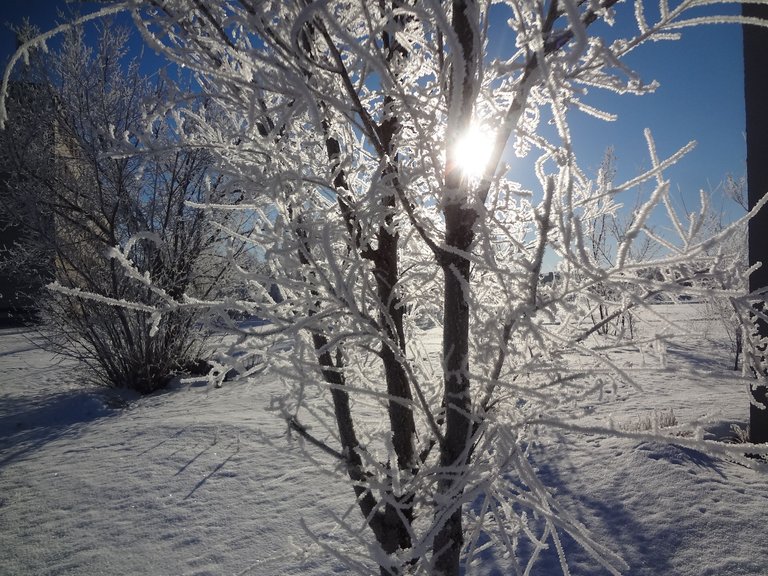 The crystal of winter on the branches of the trees.
For a photographer's work, it's very beautiful.
So you have to go for a walk and take pictures.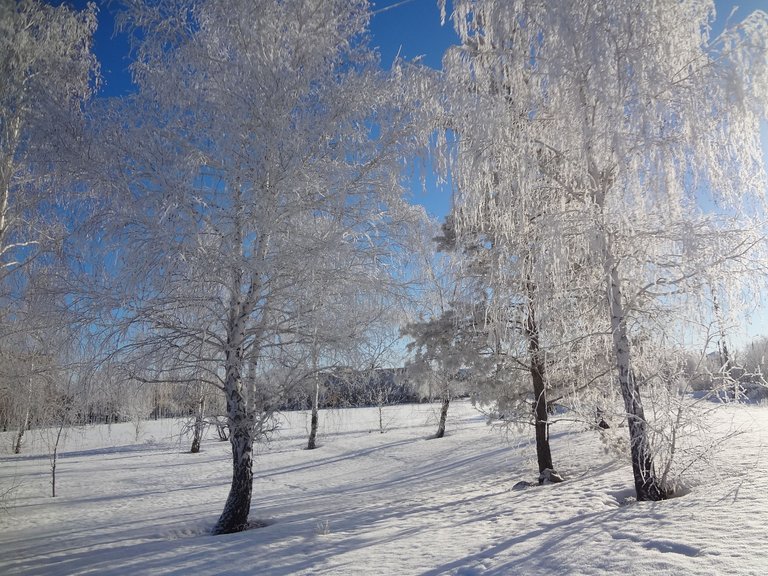 And here are the birches on this knoll in the park.
In front of us is such a typical winter landscape.
And such amazing beauty of nature gives inspiration.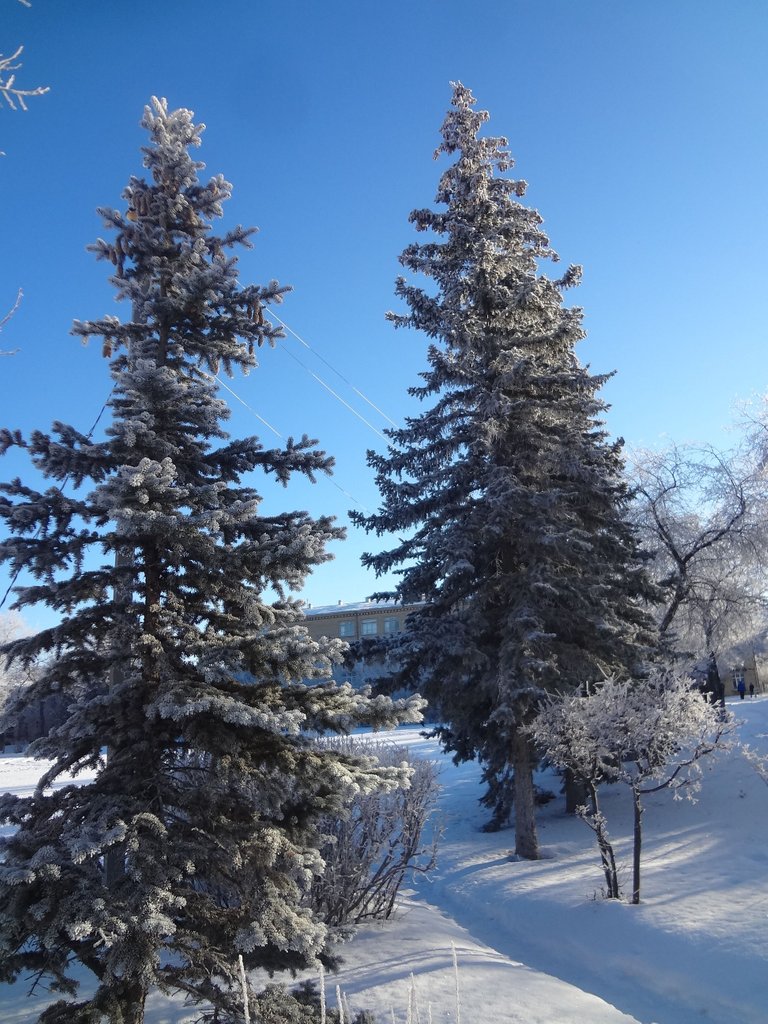 Tall spruces all the way up to the blue sky.
It is also very attractive to see it in winter.
And there is a lot of snow, big drifts all around.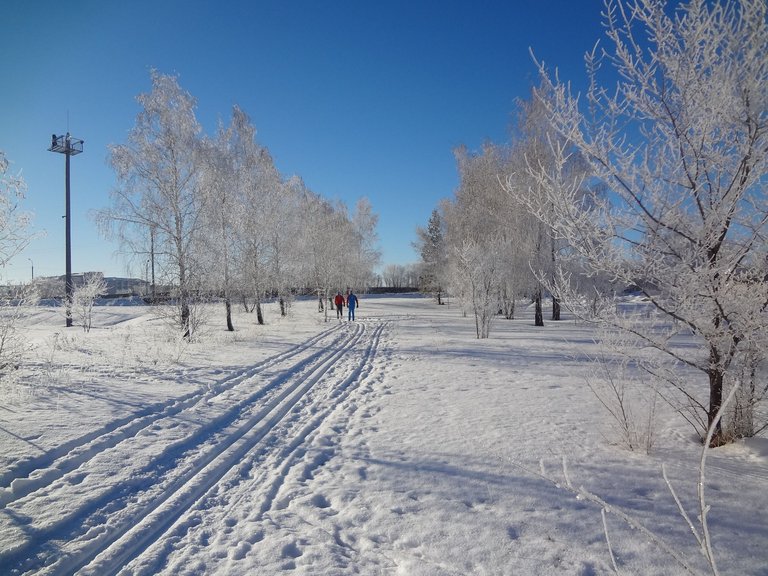 On the way on this walk I met some skiers.
They were running so fast that I didn't have time.
I didn't have time to photograph them in person.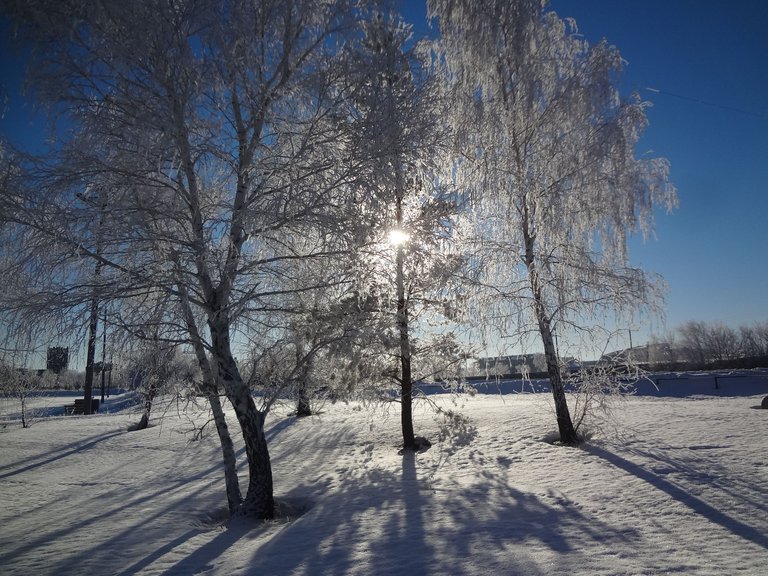 The sun shines down on this winter's day.
And look at the long shadows all around.
The shadows from the trees on the snow.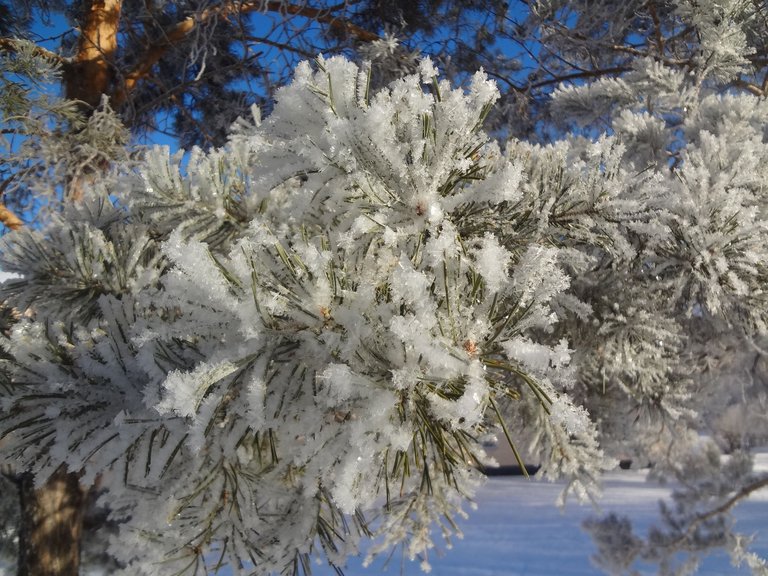 Ah, what beauty is in front of us in the photo.
And it's just one twig of a pine tree in the frost.
But it's so beautiful, you have to take a picture.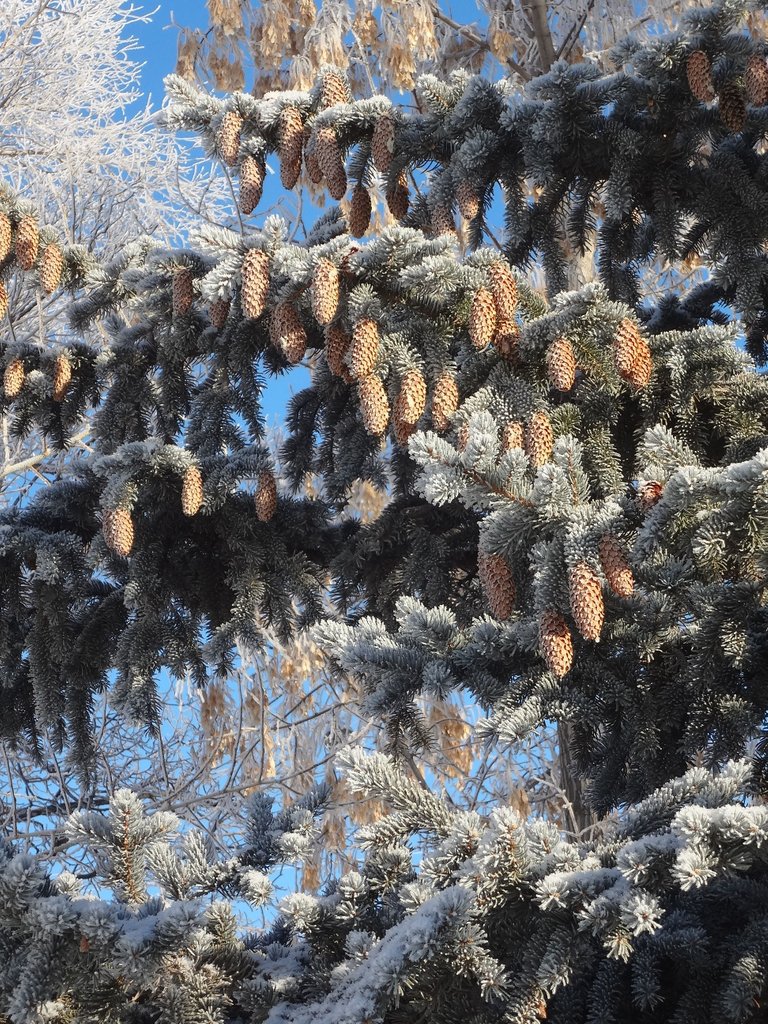 There's also a very large fir tree in front of us.
And there are so many cones on this spruce.
It's in the winter that it's all so beautiful to us.

WEEKEND, WINTER, AND MY WALK IN THE CITY PARK.
Hi all, my friends! Here's a new weekend, winter and my walk in the city park in January. Winter is already in its season with its frost, snow and cold. But there is such beauty all around, especially after a hard frost, when there is a lot of frost on the tree branches. It is winter that gives us all this for us to see beautiful landscapes not only in nature, but also in the city streets. And these are the very moments when there is a very good opportunity for any photographer to work and create. As the saying goes - go ahead and take pictures, and then compare those pictures to any time of year. As an example, spring, summer or fall. Then you can see which of these pictures of the seasons is more beautiful. That was my walk today this weekend. And so was my photo essay. Always your creative friend @antikus369.
ADDITIONAL INFORMATION:
-original photo;
-first publication;
-camera Sony 16.2.
(Translated via DeepL Translator from Russian)
Photos posted by me are clickable.
They can be viewed in large size by clicking on the photo.
Photos were taken with the size of 2592 x 1944 pixels.
For insertion into a post on Ecency and Hive, the size is reduced to 1280 x 960 points..
Photo taken - Sony 16.2 - 3x Zoom, Vario-Tessar lens.

---
---