Weekend walk and breakfast with bread and coffee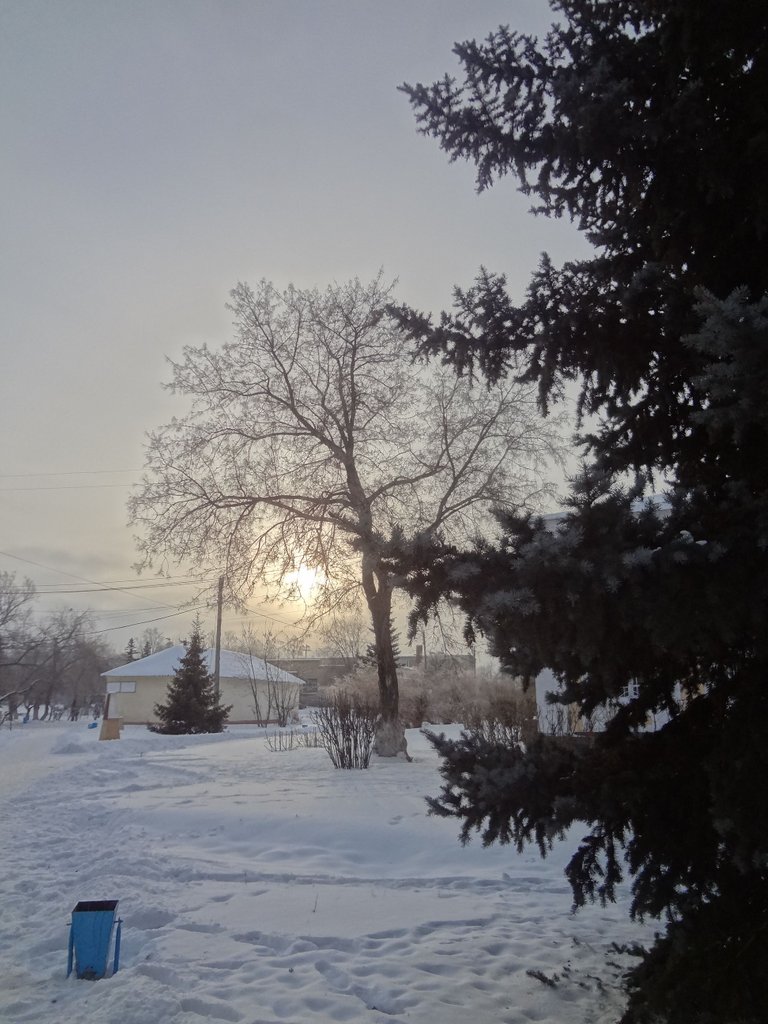 A winter morning and a beautiful sunrise.
Amazing Nature gives us this beauty.
And a morning walk gives us inspiration.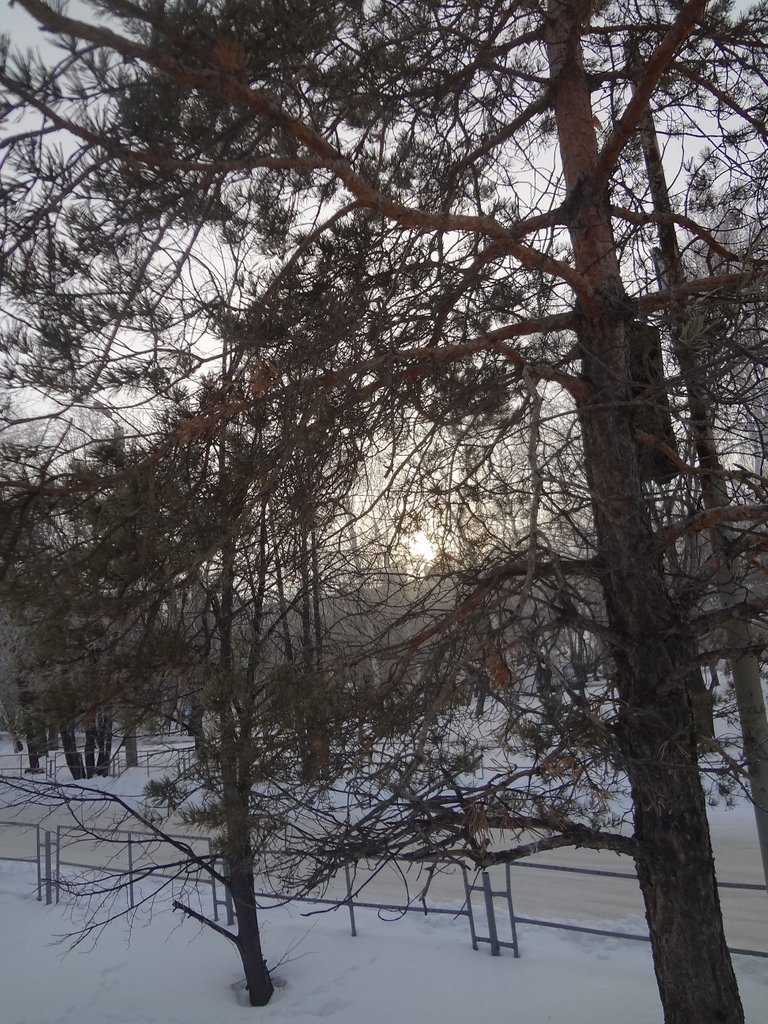 Just look at the beauty all around in this world.
And we can see it all in front of us every day.
It doesn't matter that it's winter - it's beauty, too!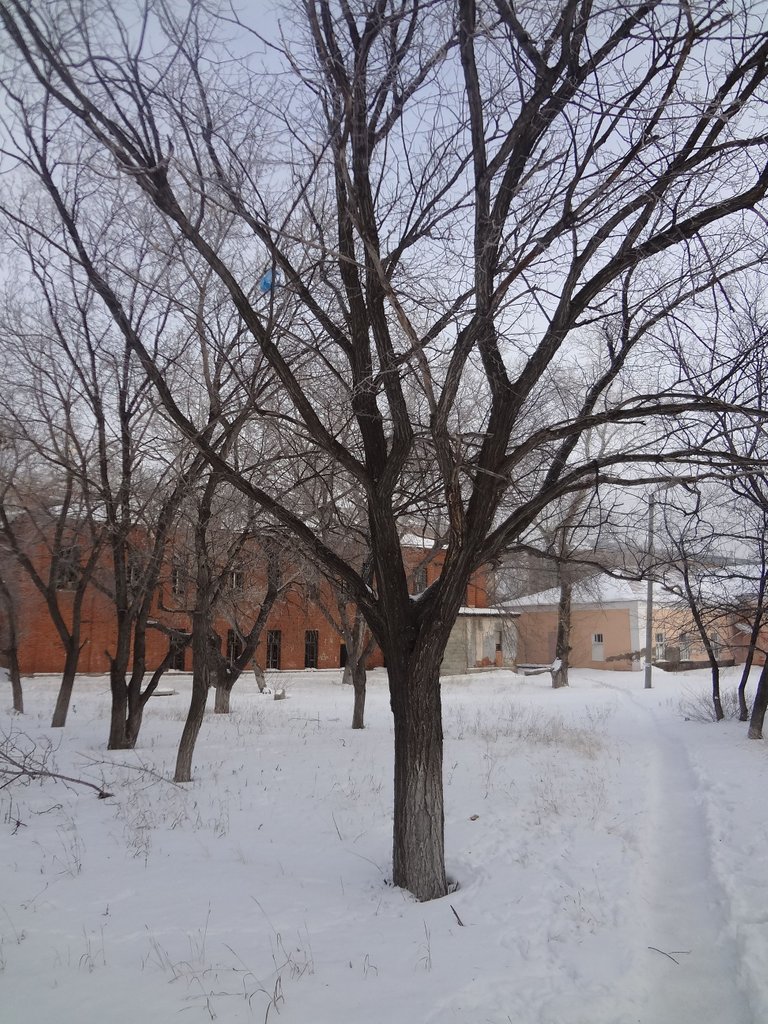 Here is a lonely trail among drifts of snow.
And there are people walking on this trail.
Apparently there are a lot of people? Where to?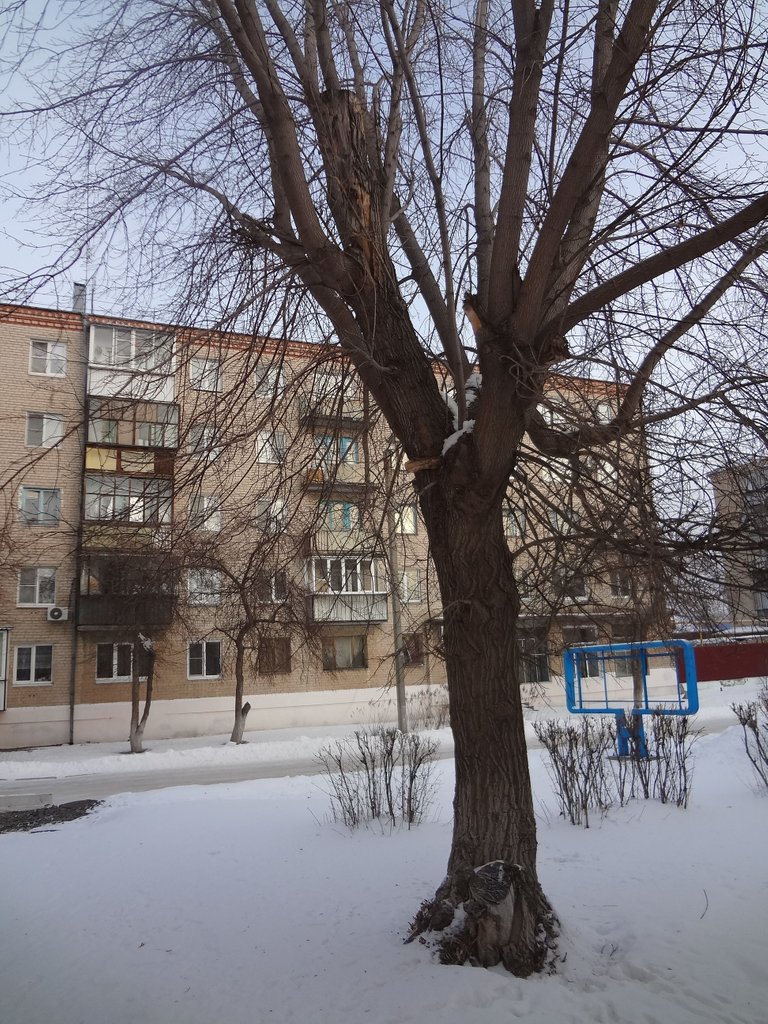 So far in the morning there are no people to be seen.
But soon they will be out on the streets of the city as well.
And will someone go somewhere to do something?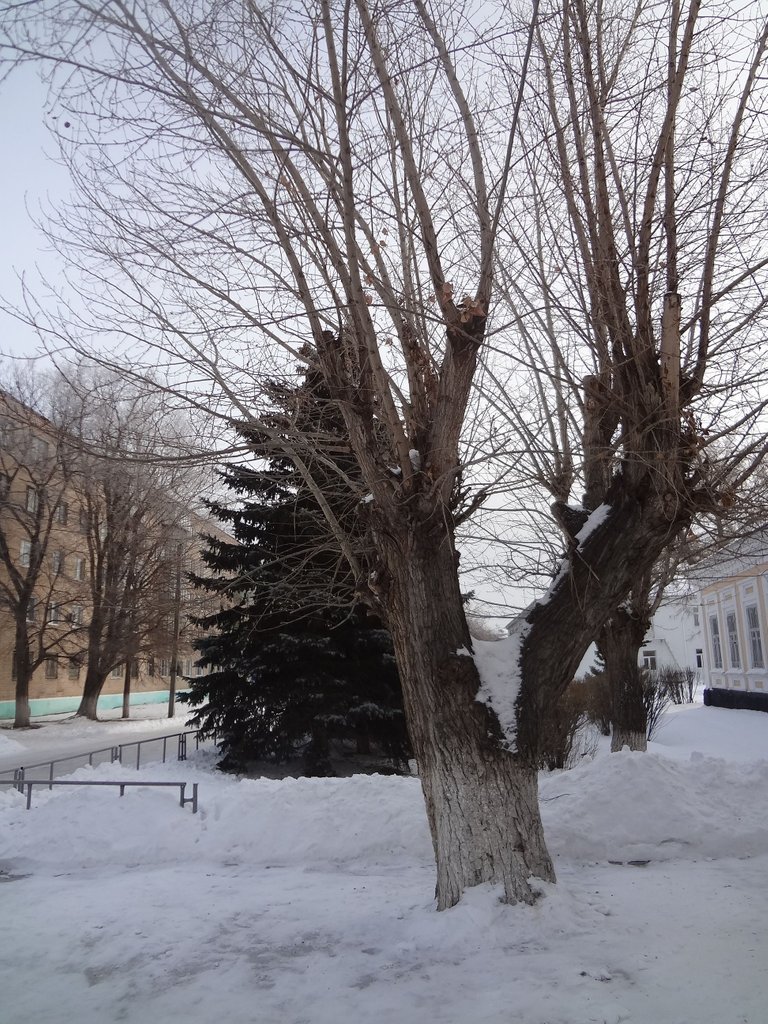 Amazing and fantastic trees in the photo.
These are poplars that have been pruned.
Apparently, to make it unusually beautiful?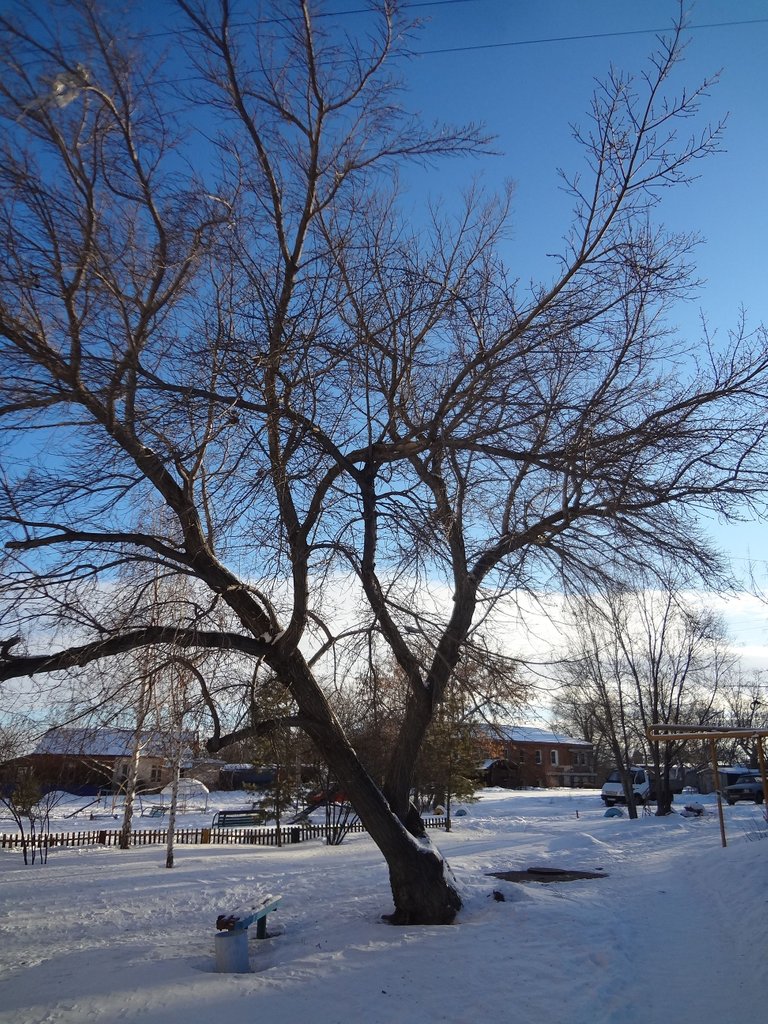 It got bright around here, the sun came out.
And the streets of the city became different.
The streetscape changed a lot in the daylight.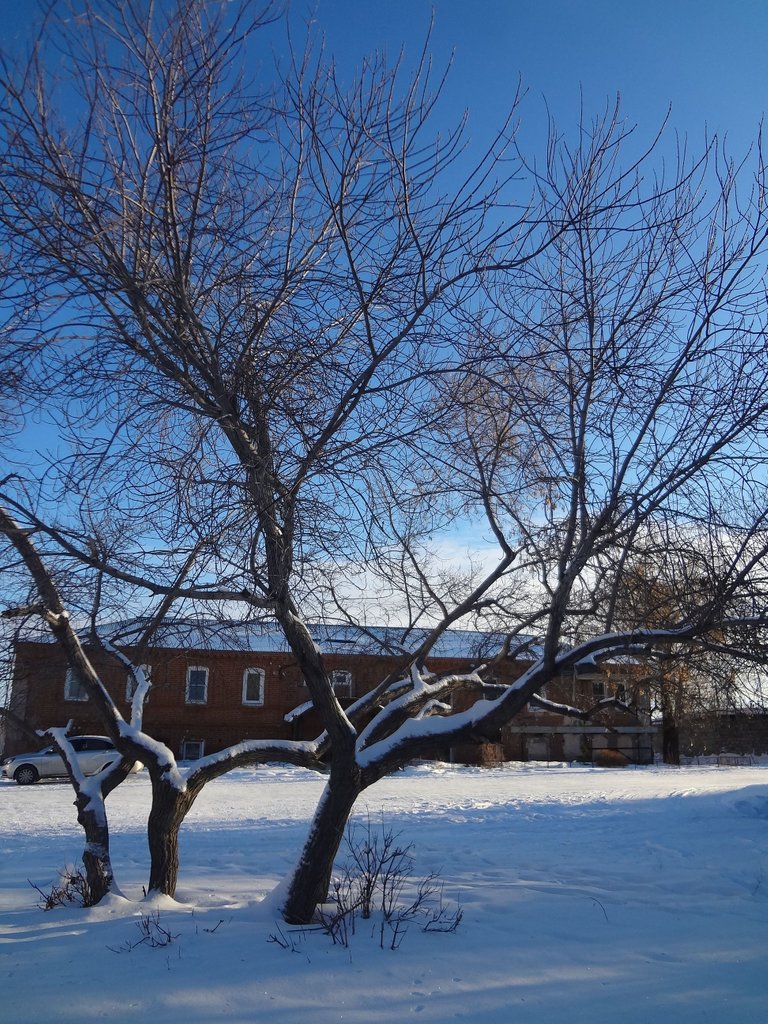 Those big trees in the photo are so sprawling.
Winter streetscape and snow all around, snowdrifts.
But it's not so cold these days, no hard frost.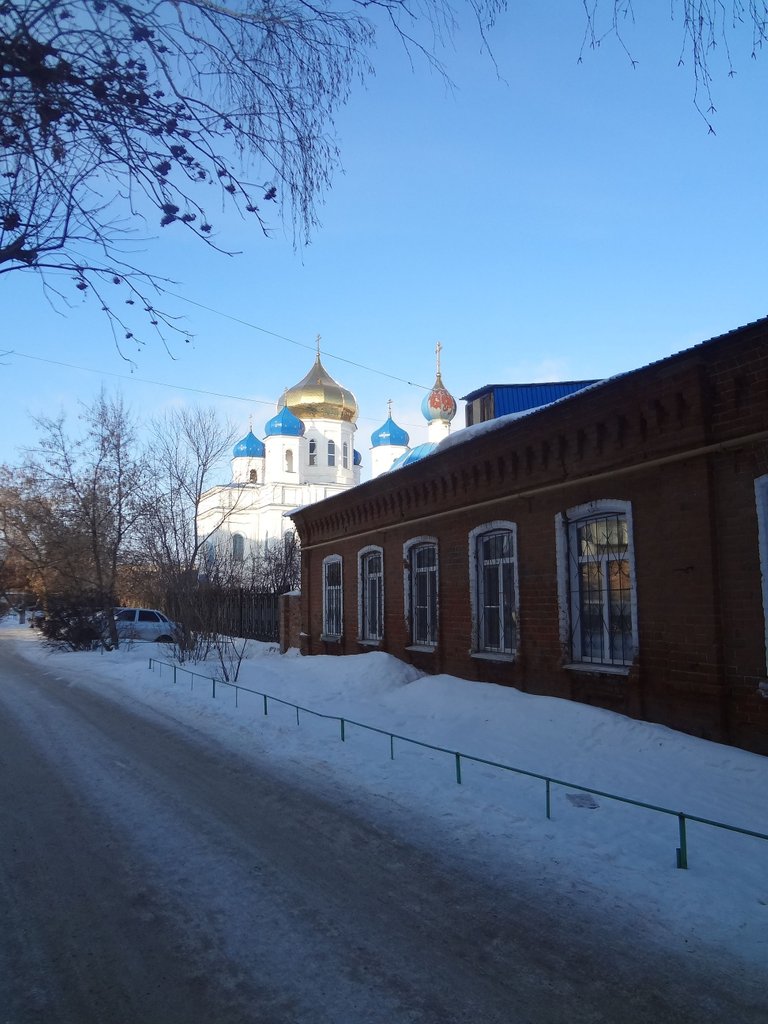 On the way, as always, I met an Orthodox church.
Its golden dome can be seen from afar in the city.
And at the very beginning of the street where it stands.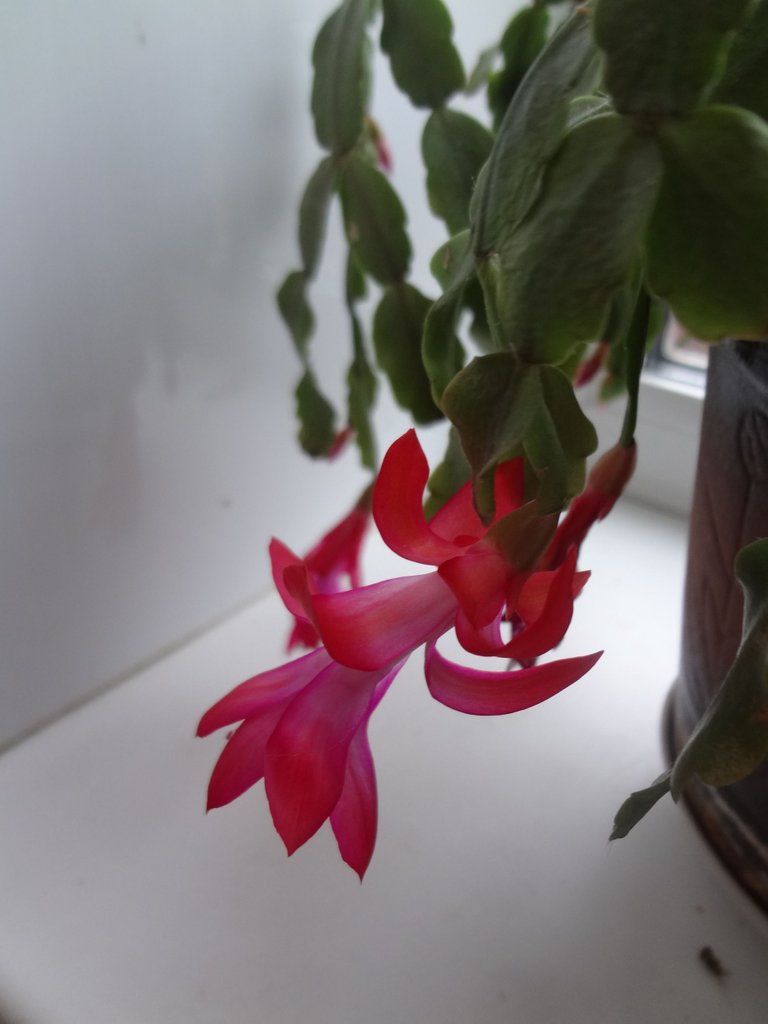 I have a flower blooming on my windowsill at home.
This flower is called a Decembrist, but for some reason.
It's only blooming now in February? Is that weird?
Freshly baked bread was waiting for me at home.
I could smell its aroma in the hallway of the house.
Look how beautiful (and delicious) the bread is.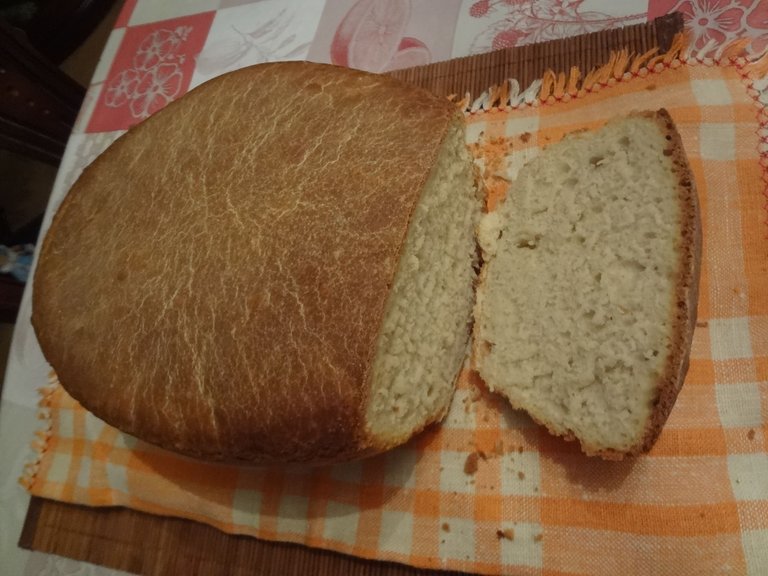 And this hot bread I quickly cut with a knife.
So that its beautiful aroma would be even stronger
To be felt in the house while I was making coffee.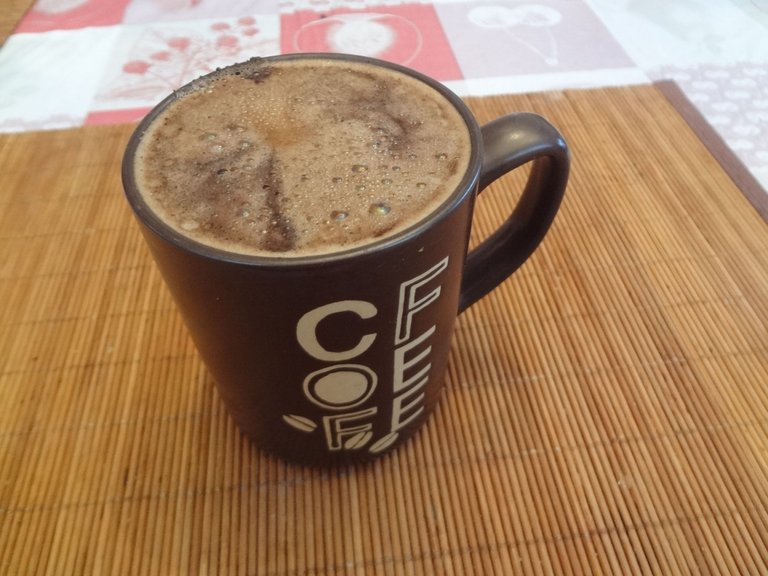 And here's the coffee I made for breakfast.
The aromas of the bread and coffee are strong.
My breakfast was very good this morning.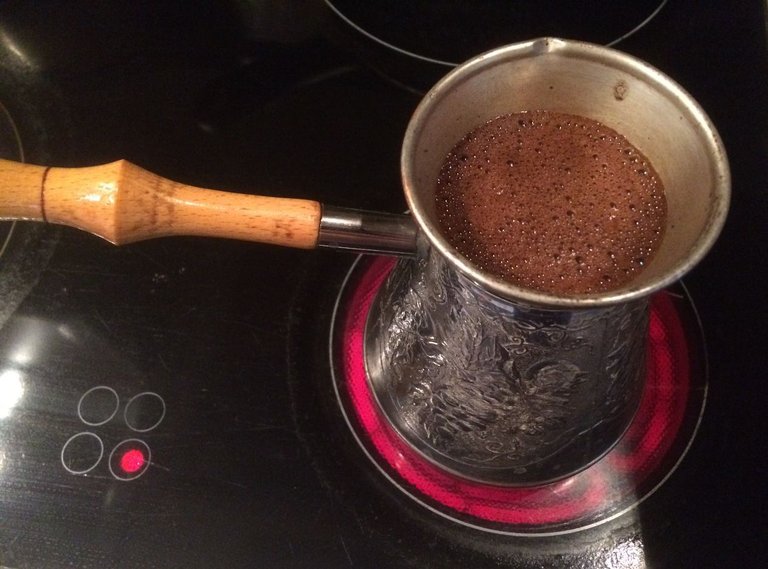 WEEKEND, A WALK AND BREAKFAST WITH BREAD AND COFFEE.
Hello, my friends! This weekend I decided to take another early morning walk through the streets of the city. And at that early hour I saw the sunrise, which was so beautiful. Just imagine - Winter, morning and sunrise amidst snow drifts. And there was frost and silence outside. You can't see anyone or anywhere on a weekend morning. All the people are probably still asleep? Or are they resting after the working days of the past week? But it doesn't matter, the main thing here is that there is a great opportunity to go out in the morning to the streets of the city or to nature and take a walk. On winter days, it's also good to do this, and it doesn't matter that there's a lot of snow, frost and cold outside. And after the walk there was freshly baked hot bread and coffee waiting for me at home, which I made myself to drink with the whole family for breakfast that morning. That's why I have the title of this post - Weekend, Walk and Breakfast with Bread and Coffee. So that was my photo report today. With you was @antikus369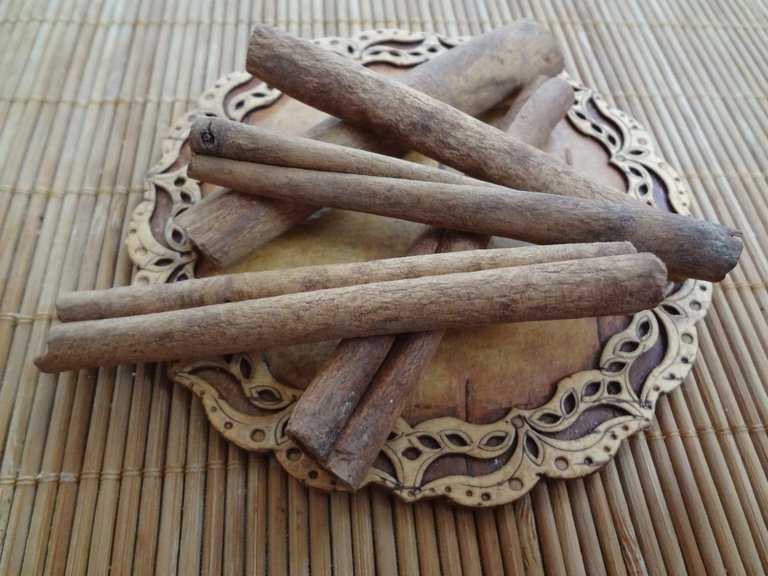 ADDITIONAL INFORMATION:
-original photo;
-first publication;
-camera Sony 16.2.
(Translated via DeepL Translator from Russian)
Photos posted by me are clickable.
They can be viewed in large size by clicking on the photo.
Photos were taken with the size of 2592 x 1944 pixels.
For insertion into a post on Ecency and Hive, the size is reduced to 1280 x 960 points..
Photo taken - Sony 16.2 - 3x Zoom, Vario-Tessar lens.

---
---