Spring, March and evening on the river at sunset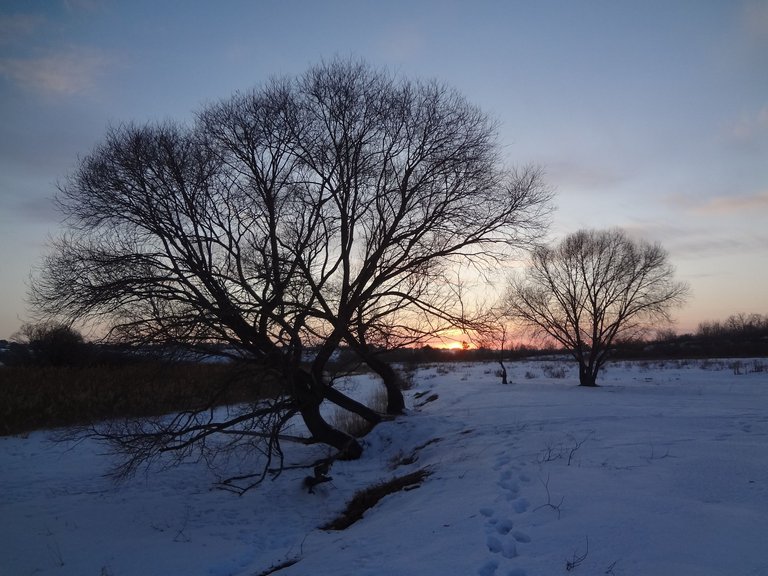 Amazing beauty of nature and the evening sunset.
Winter is gone, now the beautiful spring is ahead
And something new awaits us all in the landscapes.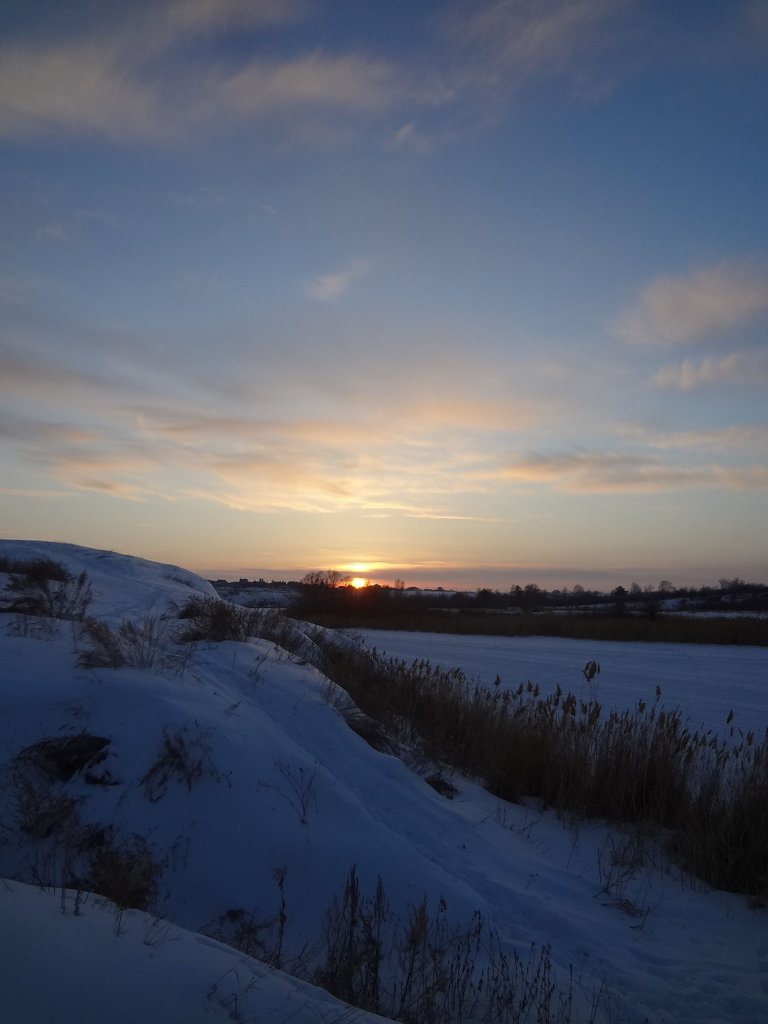 Notice this wonderful sunset on the river.
Such an extraordinary beauty in the photo,
Even though it's still snowing all around us.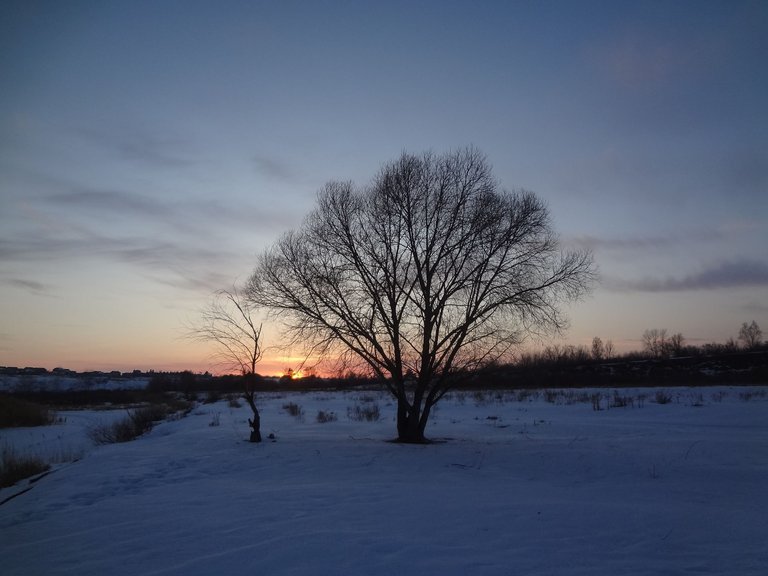 Any such lone tree looks beautiful at sunset.
Such sunset colors are fantastic and abstract.
Somehow magically attract anyone's eye.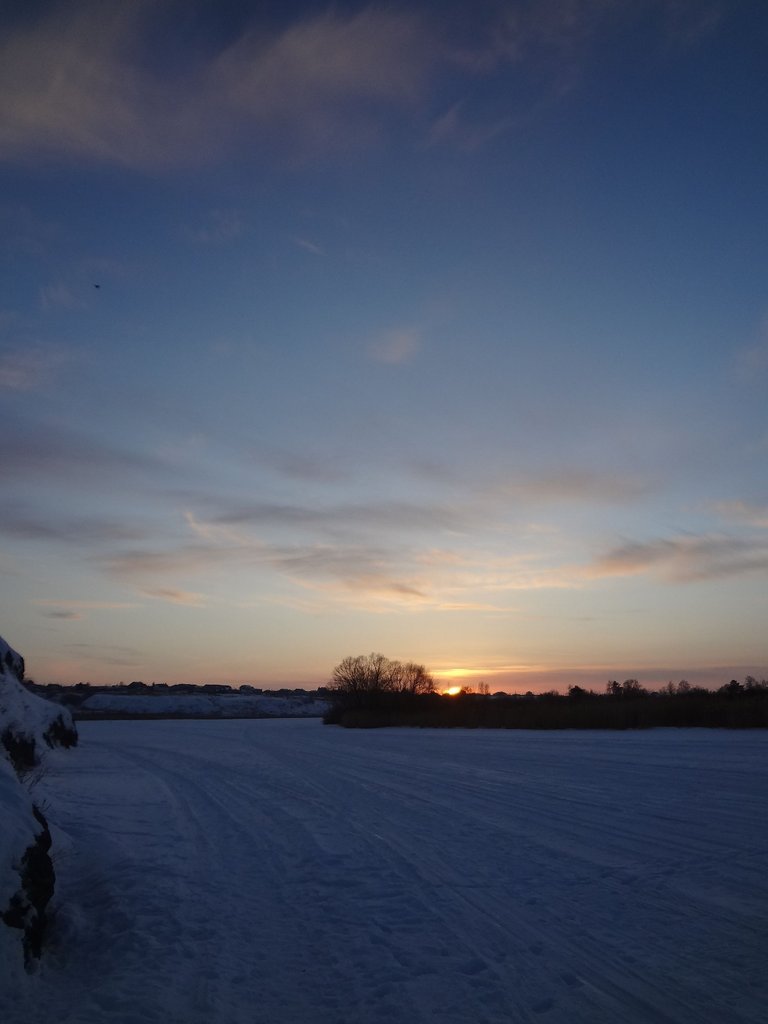 The most beautiful sunset photo turned out.
I like this particular photo myself. Is it beautiful?
Very pleased that I went for a walk in the evening.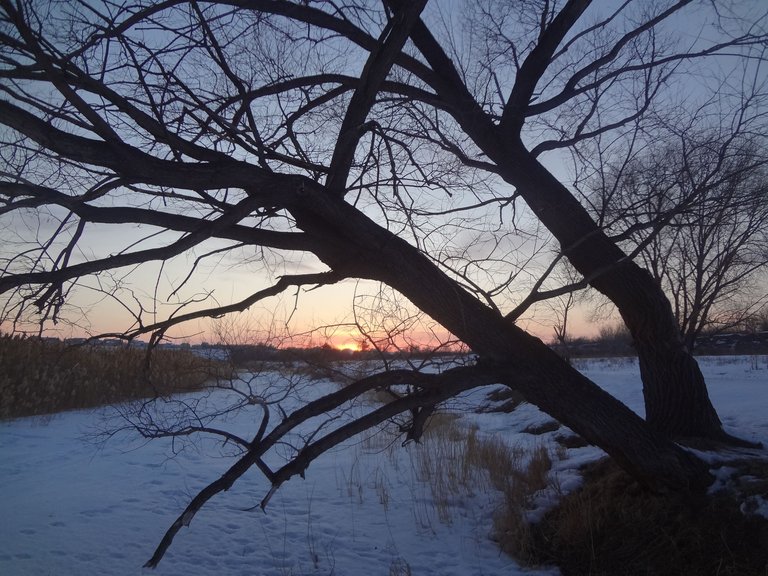 And here's a tree like this at sunset of the day.
This photo is like something out of a fairy tale.
The terrible monster is about to appear in front of us.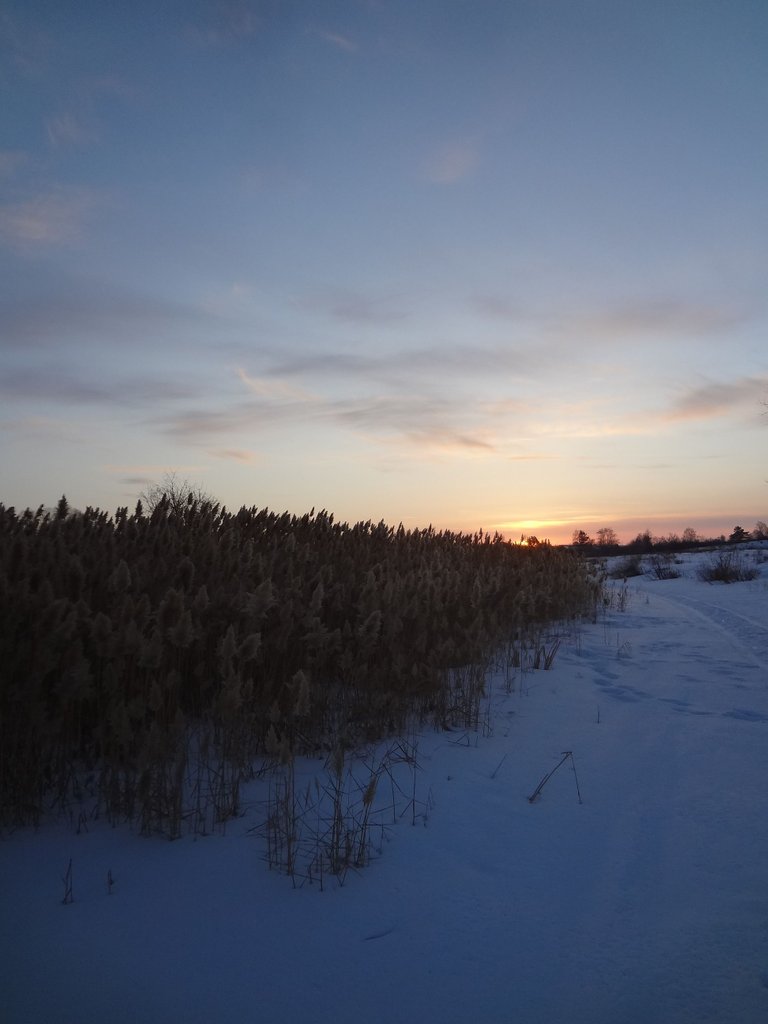 And this is the very spot in the photo with the reeds.
On the other side of the river, where the water appeared.
Here under the snow there is melted spring water.

SPRING, MARCH AND AN EVENING ON THE RIVER AT SUNSET.
Hello, my friends! Amazing beauty of nature. Spring, March and evening on the river at sunset. Just look at the beauty that nature gives us every day. Decided yesterday to make a special trip to the river, where I can still walk (or run?) on skis. It will all be over soon, because even yesterday evening there was already meltwater near the shore. I think that in a week on the ice. at all, will be dangerous to go out. You can even fall through, because you can't see this water under the snow, and only when you stand in that place - and there's already water. But it's on the other sunny shore, where we can see the reeds. And on the track itself so far everything is fine, you can ski to one side of the river and to the other side the same way. But I still want to show everyone a few pictures of the sunset in the first days of spring. That was my photo report that I took last night, and today I am showing all these pictures. I also wish everyone creativity!
ADDITIONAL INFORMATION:
-original photo;
-first publication;
-camera Sony 16.2.
(Translated via DeepL Translator from Russian)
Photos posted by me are clickable.
They can be viewed in large size by clicking on the photo.
Photos were taken with the size of 2592 x 1944 pixels.
For insertion into a post on Ecency and Hive, the size is reduced to 1280 x 960 points..
Photo taken - Sony 16.2 - 3x Zoom, Vario-Tessar lens.

---
---