Photo reportage. A few minutes from the life of a beloved kitten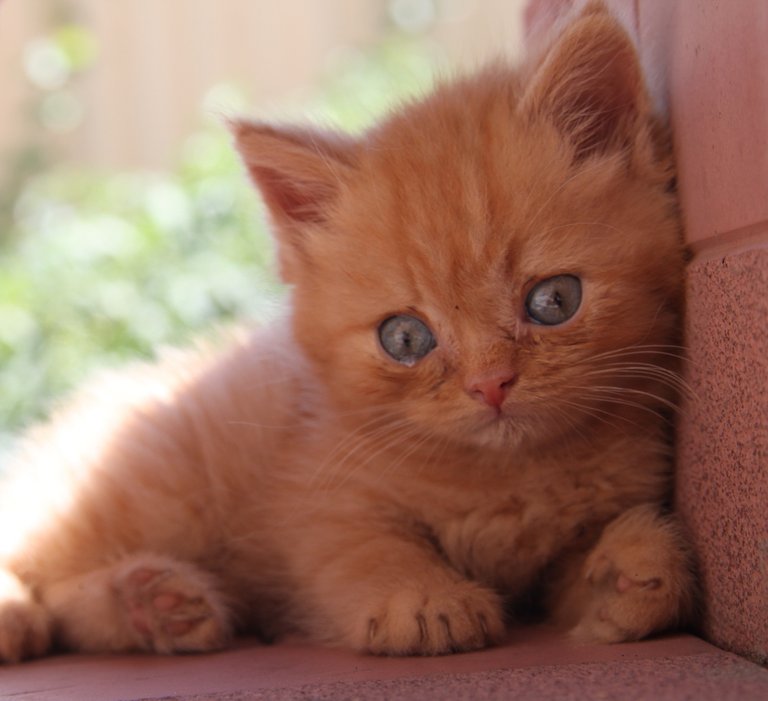 Such a beautiful miracle of nature once appeared in our family.
This ginger kitten immediately became everyone's favorite.
In the summertime, the world around him began to open up to him.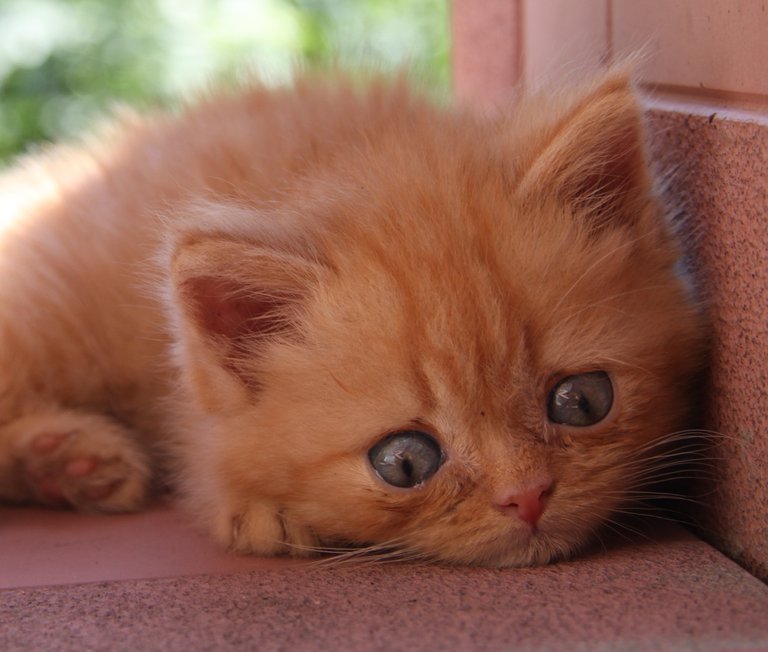 Summer and my favorite kitten in the countryside outside the city.
For him, the world is just opening up with its natural beauty.
The kitten is interested in everything around at our dacha.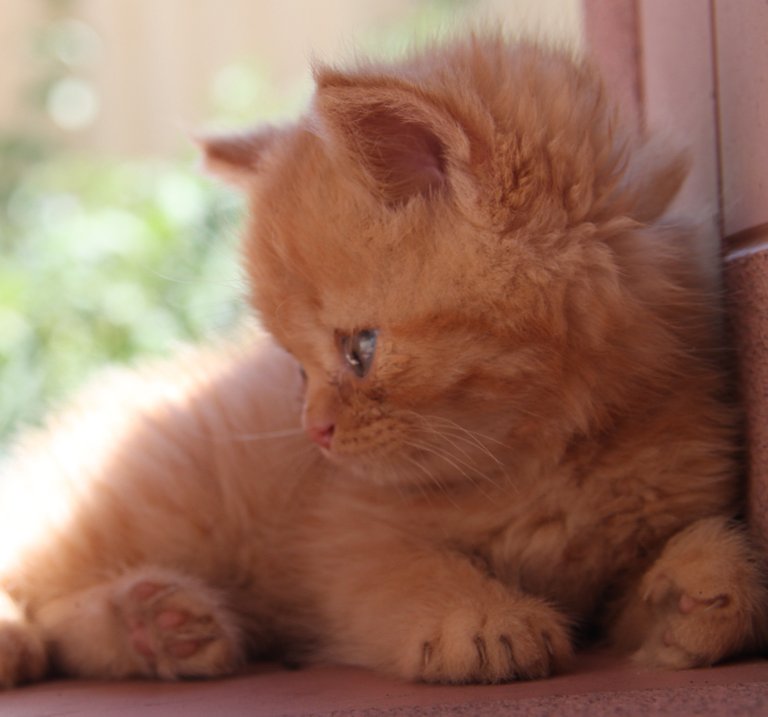 It's good that the kitten did not live in an apartment, but in the village.
At the dacha outside the city, where everything was interesting to him.
And the house in the village became his favorite place for him.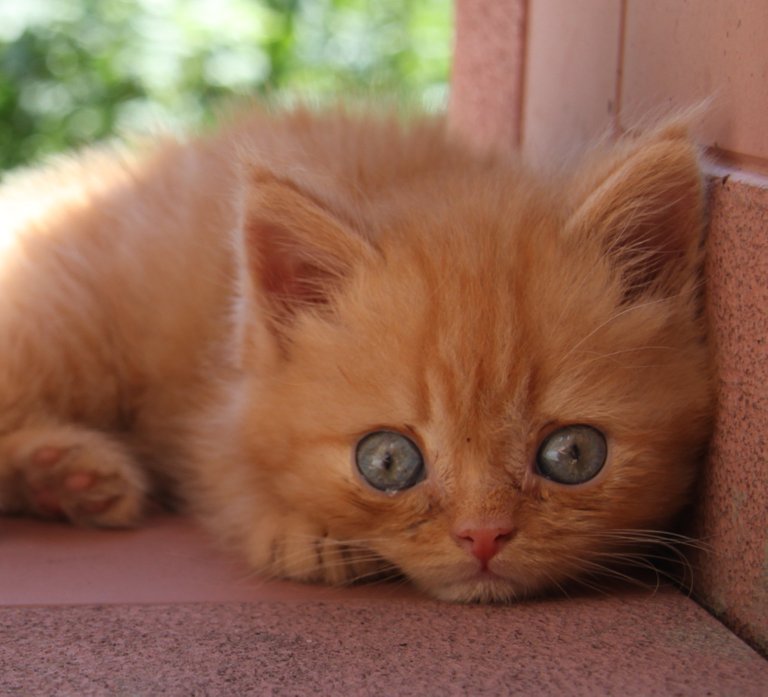 It was a very hot and sunny day and the kitten was tired of running.
Even though everything is interesting to him in this new world for him.
But he decided to rest in the shade on the porch of the house.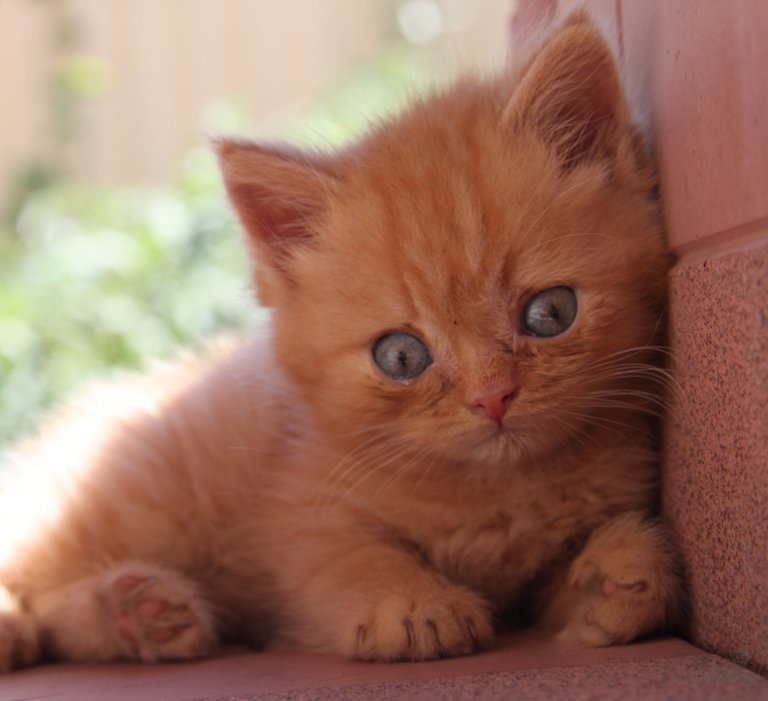 He felt very good on the porch in the shade, but he was watching me.
The kitten wonders what I'm doing, and what's the thing in my hands?
It seemed that the kitten understood and began to pose.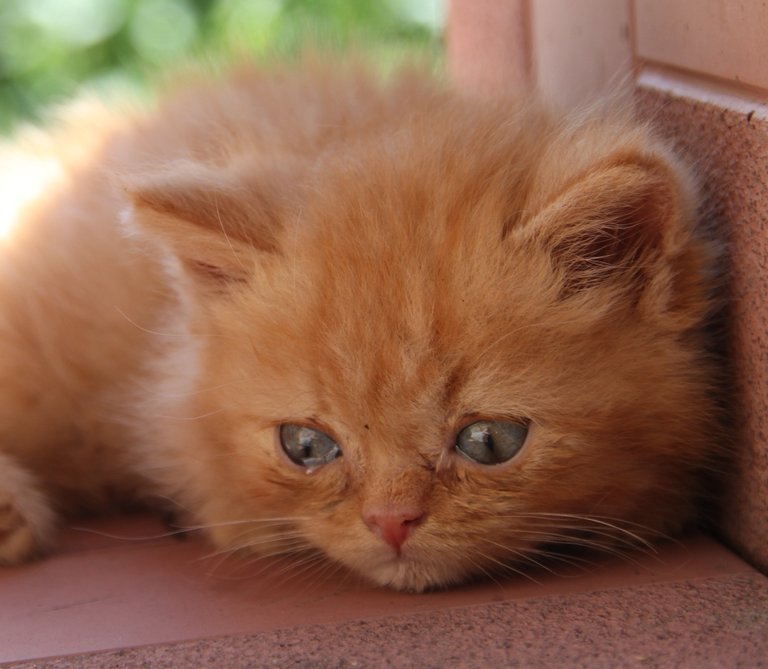 But in some places the kitten got tired of looking at what I was doing.
And the kitten then lay down and did not even look in my direction.
Although before that he enjoyed playing and jumping around me.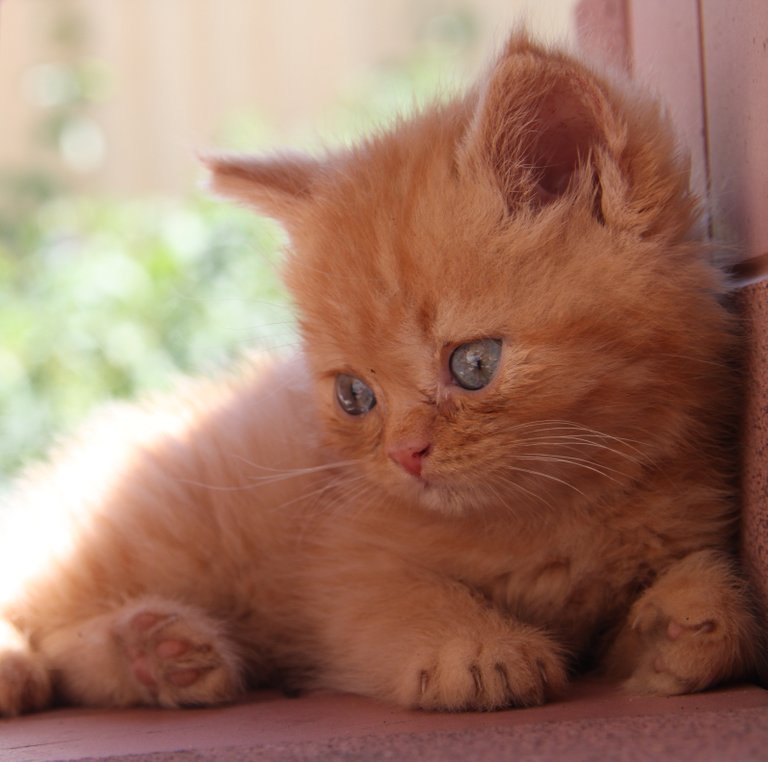 Then the kitten pretended to think something like in this photo.
Apparently, he is thinking about his life or just wants to sleep?
But then he got up and began to look somewhere to the side...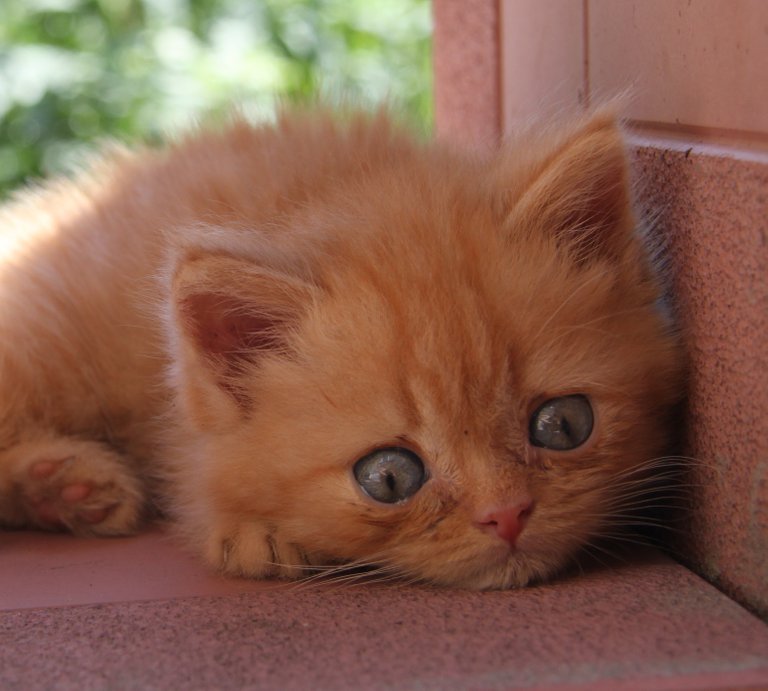 And then the kitten calmed down and continued this meditation.
This kitten has such a beautiful face that it is impossible to look at.
Look calmly at him so as not to pick him up and stroke him.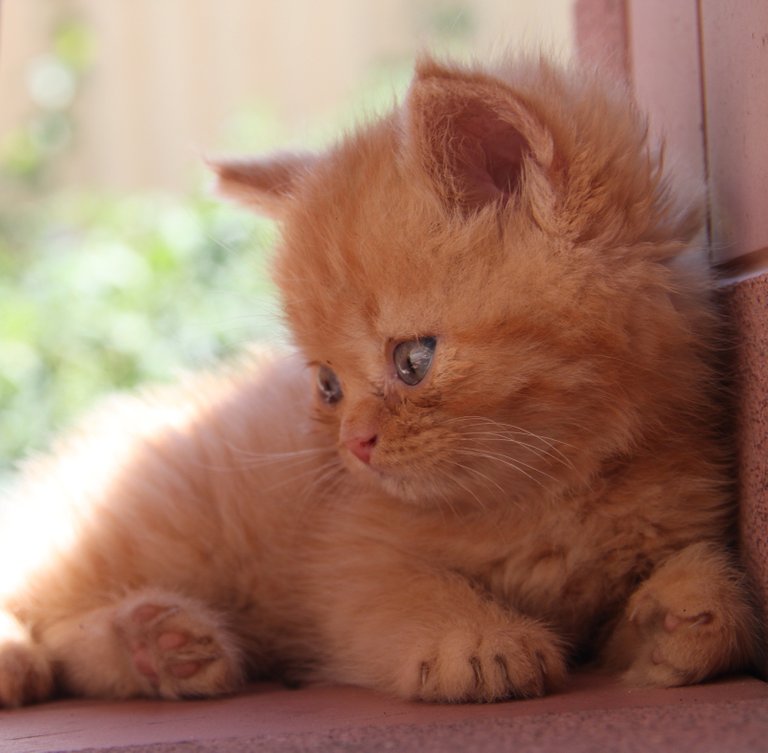 This is a photo reportage about our kitten - this miracle of nature.
A chance gave us this kitten, so beautiful and beloved, to our family.
This was another page in the life of our beloved ginger kitten.

A FEW MINUTES FROM THE LIFE OF A FAVORITE KITTEN.
Summer, June. Photos from the cycle - Our beloved pets. To be more precise, this is our beloved kitten, who got into our family quite by accident, but became for all of us like one of us, like a family member. He really liked living in a dacha in a village outside the city, where he walked with pleasure, ran and played in the garden and in the house. For our children, this kitten also became their real friend, with whom they spent all days in the summer. This was my small photo reportage about a few minutes from the life of our beloved kitten. I don't have much more to say, my friends - enjoy the photos of our ginger kitten. Beauty is always with us in our life.
Friends! Attention please! After looking at all these photos, you may develop an insane desire to buy yourself a katenka. Perhaps the emergence of an acute desire to give up everything and acquire (even with the last money) such a miracle of nature. But before you take any action in your life - consult with your wife, doctor, psychologist, friends, and last of all, show willpower to either decide on a noble and heroic deed in your life, or to abandon the boundless love for a pet that a kitten could become. Such things, my friends, are mine - think, decide and do what you have to do. There is only joy and beauty ahead. Remember this!
ADDITIONAL INFORMATION:
-original photo;
-first publication;
-camera Sony 16.2.
(Translated via Google translator from Russian)
Photos posted by me are clickable.
They can be viewed in large size by clicking on the photo.
Photos were taken with the size of 3592 x 2944 pixels.
For insertion into a post on Ecency and Hive, the size is reduced to 1380 x 1250 points..
Photo taken - Sony 16.2 - 3x Zoom, Vario-Tessar lens.

---
---