Medicinal herbs of Russia. Why do people like to drink Ivan tea?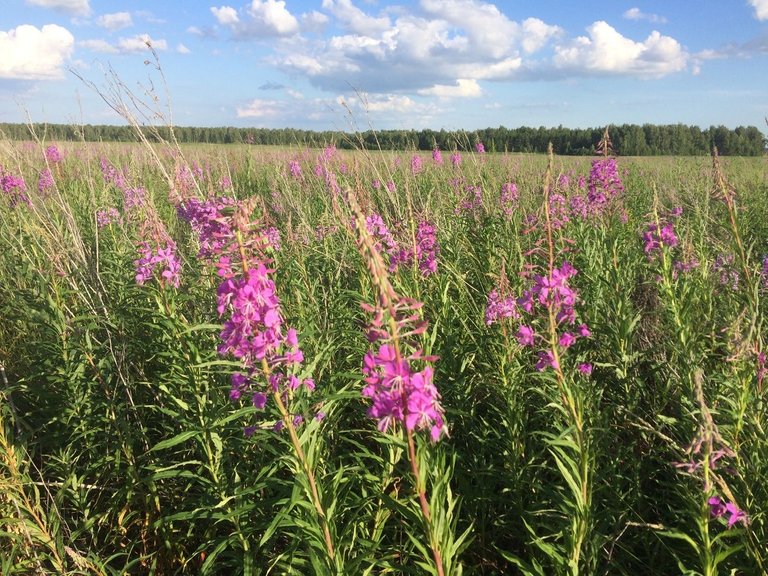 This is how we see St. John's tea in nature in summer.
Its bright flowers can be seen from afar in the field.
In summer, the fragrance of the flowers is strong.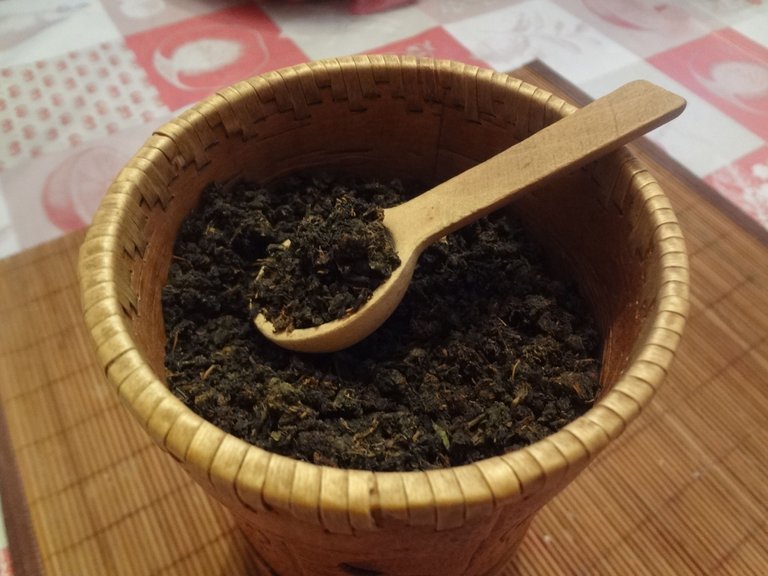 And this is ready-made lvan-tea, it can be brewed.
And drink it as a beautiful, fragrant and delicious drink.
Stored for a long time, lvan-tea lasts from 2 to 3 years.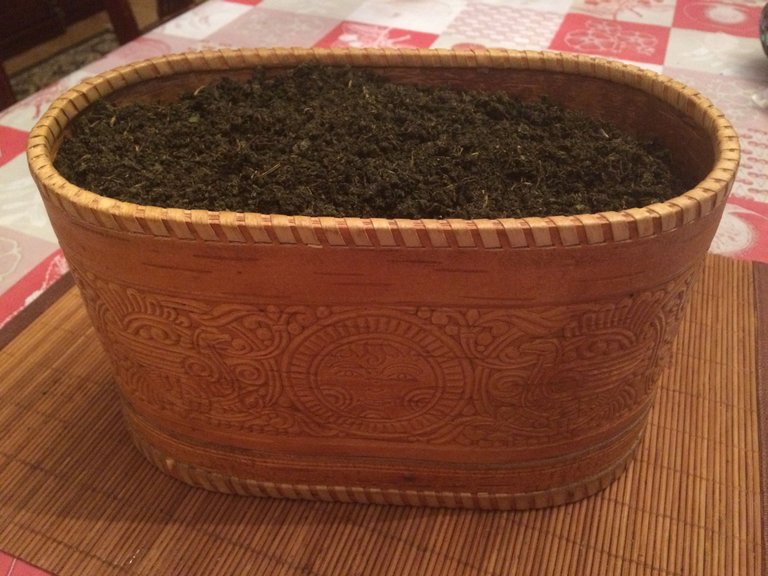 I store ready-made lvan-tea in such a container.
It is made of birch bark and is called Tuesok.
The flavor of tea in these Toesks does not change.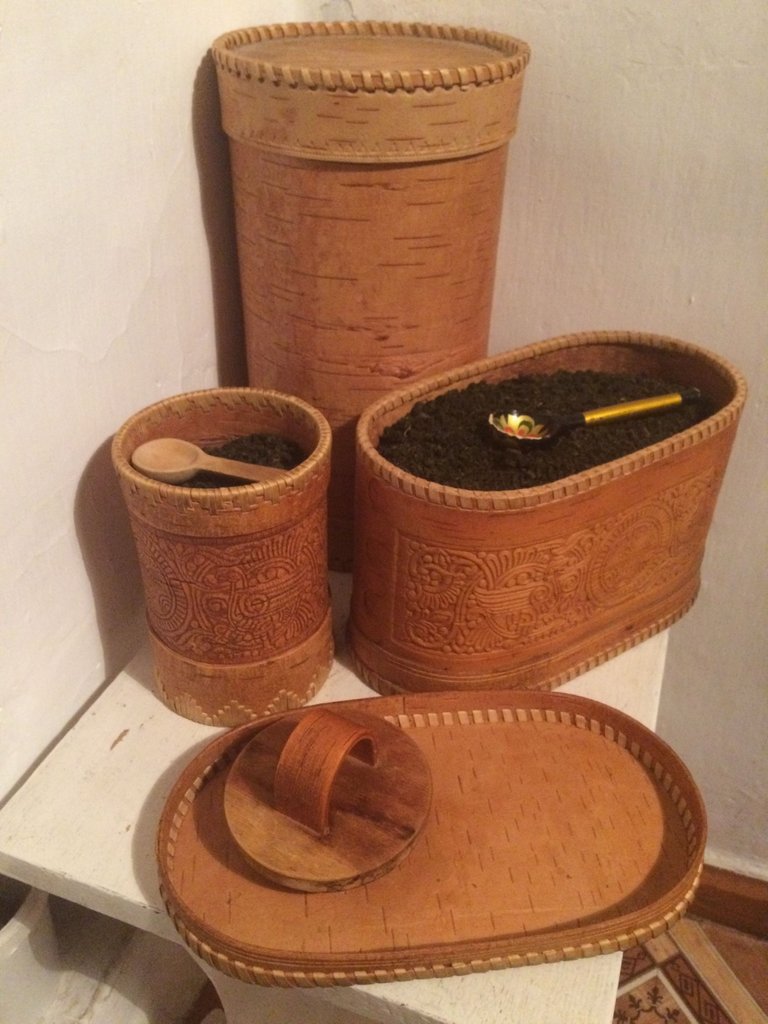 The tuyesok can be completely different in size.
They can be big or small, but they are very handy.
These are beautiful folk arts and crafts (photo).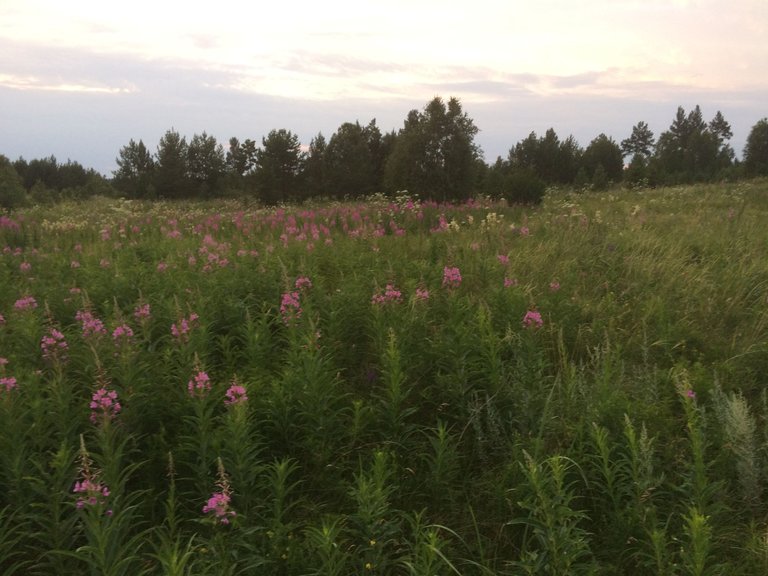 You can see many such fields in the midst of the forest.
Where lots and lots of this plant Ivan-tea grows.
St. John's wolfberry likes sunshine and open spaces.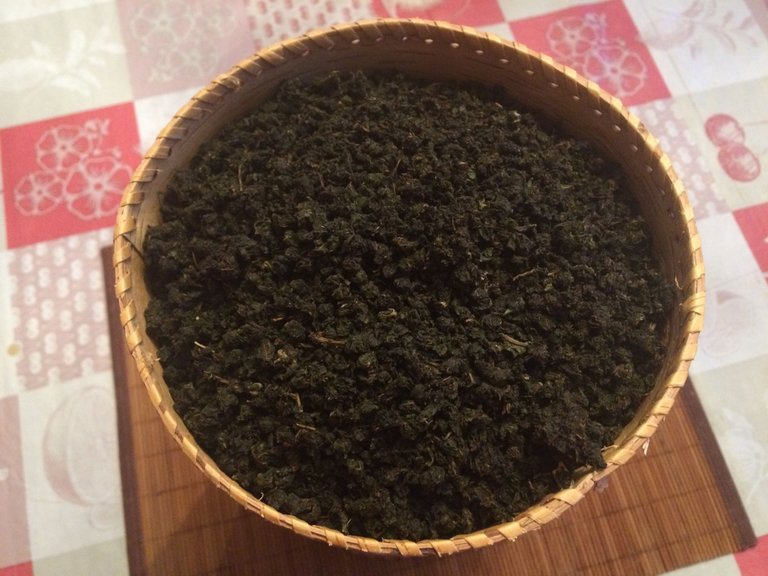 And this is a completely ready-made pelleted lvan-tea.
Its leaves are fermented and twisted by hand at home.
But first, lvan tea must mature before it can be consumed.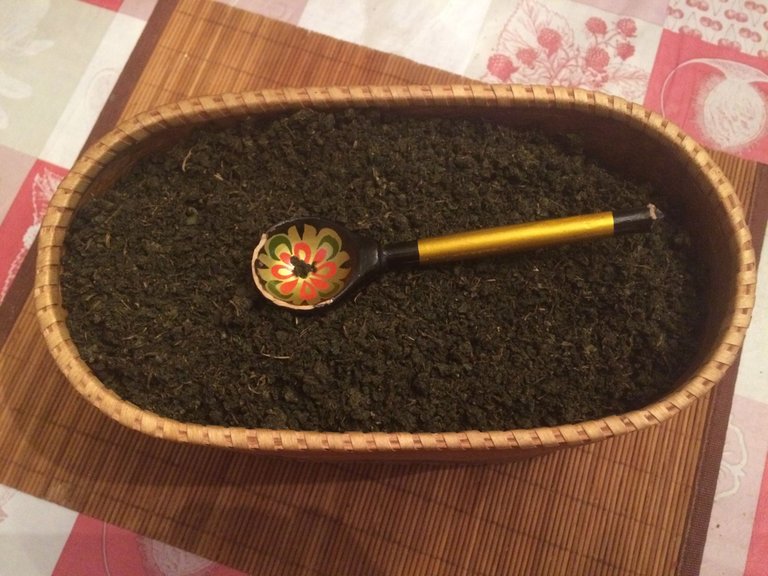 At home, because it's a small production.
Where I do everything myself, making lvan-tea.
I don't have it for sale, only for my family.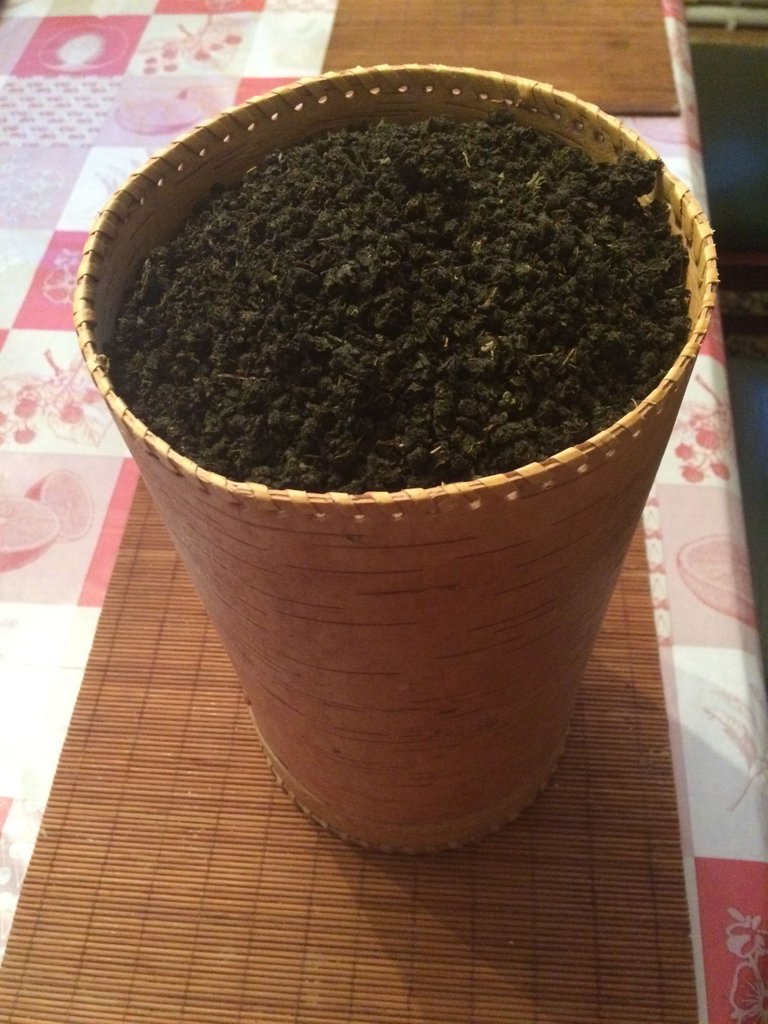 We also use lvan-tea extensively when we are sick.
If suddenly you have a cold and get sick, we drink it.
In this case it is good to drink lvan-tea with honey.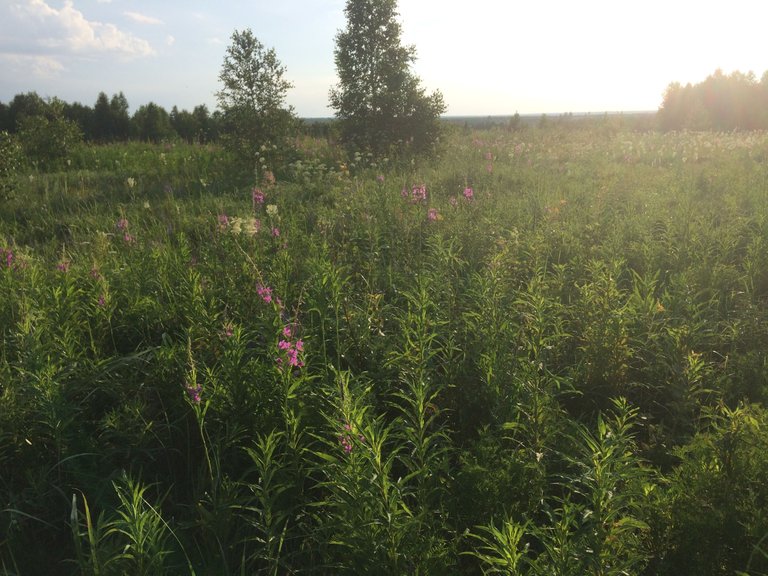 The picture shows lvan-tea on a large field.
We got such a beautiful landscape in nature.
There are just as many lvan-tea in the forest.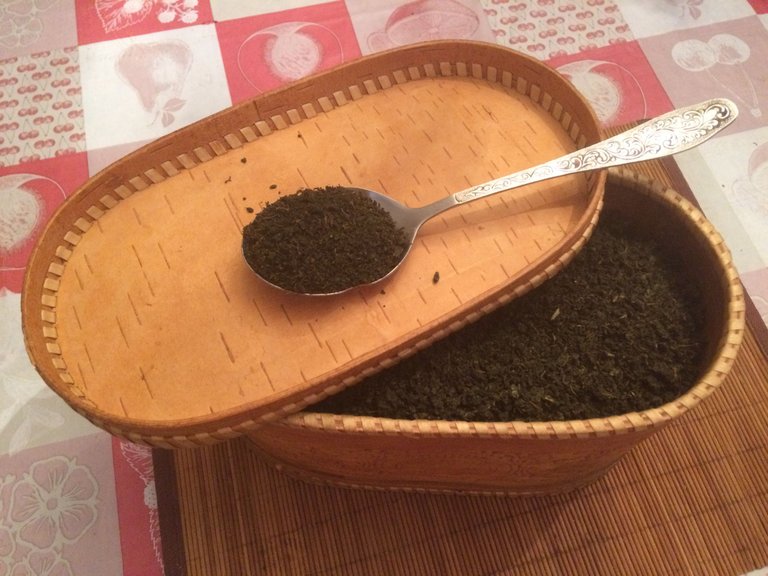 Drinking lvan-tea has long been a tradition here.
As well as to treat all our diseases with it.
About this you can read below, I wrote everything.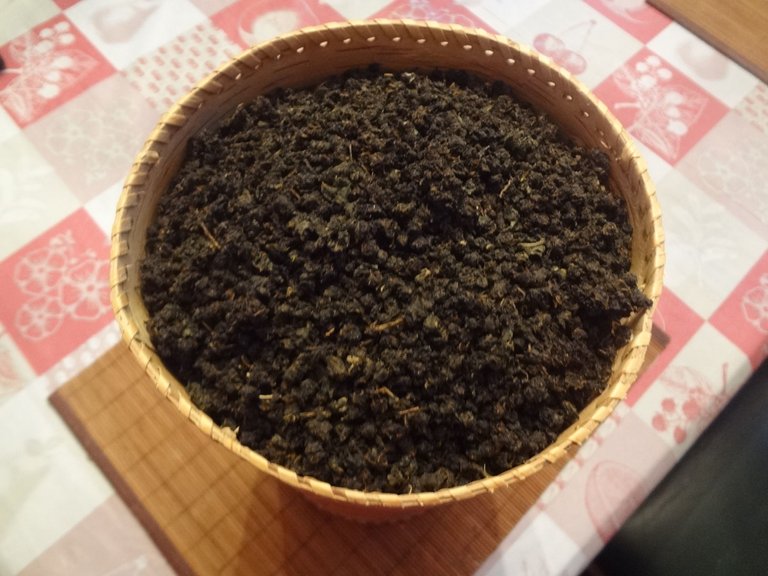 At one time in the summer we harvest Ivan-tea.
Somewhere between 100 and 300 kilograms.
But in its pure form when dried it is not enough.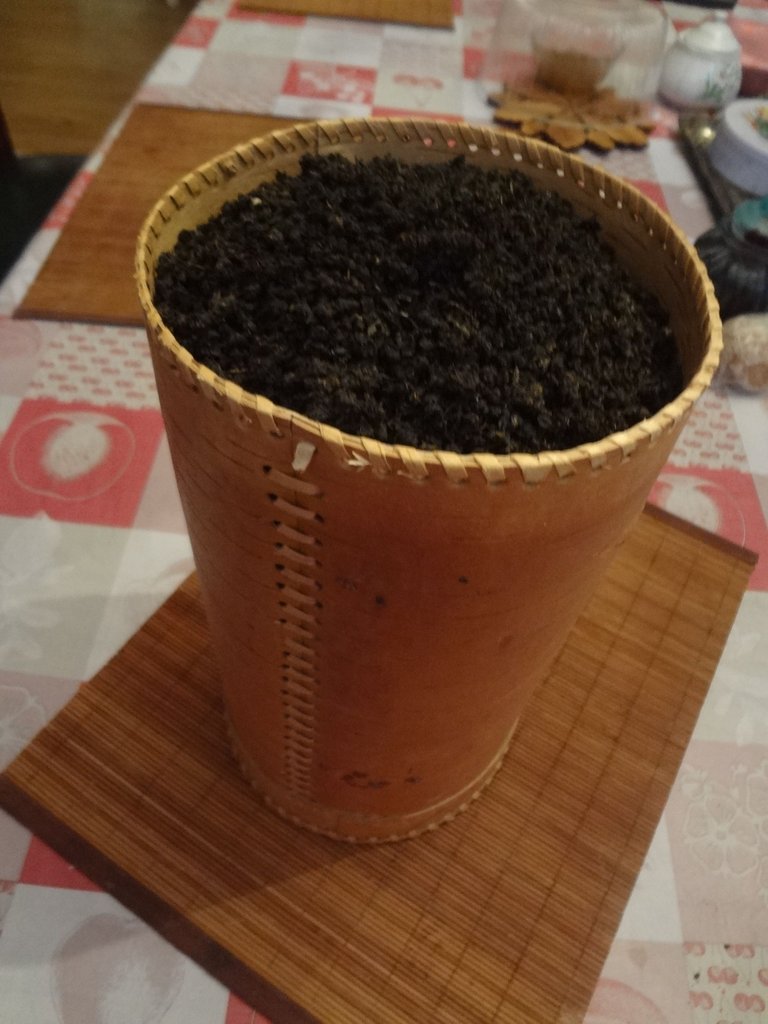 That's why we go to the forest and to the fields.
In the summer, 10 to 15 times and we collect the leaf.
This is how we make the harvest for the future tea.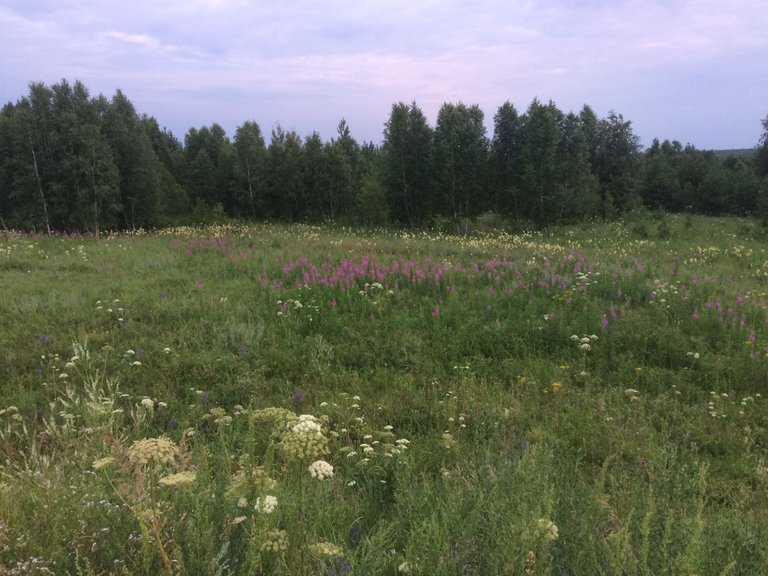 You can also find such small glades with lvan-tea.
There are always a lot of them in the forest.
But in one such clearing you can collect up to 20 kg.
And when you walk through these glades, in one go.
Everyone collects more than 100 kg in 2-3 hours.

MEDICINAL HERBS OF RUSSIA.
WHY DO PEOPLE LIKE TO DRINK IVAN-TEA SO MUCH?
Hello all, my friends! I want to tell you a little bit about an amazing plant that grows in Russia in large numbers. And it is lvan-tea. Useful properties of Russian tea or lvan-tea. Ivan-tea - is not just a drink, which is drunk by many people in Russia, but also a wonderful folk remedy for the prevention of many diseases, especially colds. Ivan tea also invigorates and strengthens the human body, with the drink treat headaches, migraine, it calms the nerves, relieves stress, normalizes sleep. Moreover, lvan-tea is not addictive, because it does not contain caffeine. Useful properties of Ivan-tea is so great that it is used in the treatment of diseases of the gastrointestinal tract: gastritis, ulcers. Ivan tea normalizes the mucous lining of the stomach, normalizes the metabolism of the body. Very useful for lvan-tea with acute respiratory infections and colds: decoction of the grass gargle, brew and take inside as a healing tea. Ivan tea also removes toxins, radionuclides, compounds of heavy metals. Skin diseases are treated with lotions and cloths impregnated with lvan-tea infusion. Ivan-tea in folk medicine is also used to treat cancer. This is such a wonderful Russian tea or lvan- tea, which can be harvested all summer, starting in June and ending in autumn, until October. Only the leaves of this plant and part of the flowers are harvested for tea production. This was my photo report about the wonderful, tasty, fragrant and therapeutic lvan-tea. Always your creative friend @antikus369.
ADDITIONAL INFORMATION:
-original photo;
-first publication;
-camera Sony 16.2.
(Translated via DeepL Translator from Russian)
Photos posted by me are clickable.
They can be viewed in large size by clicking on the photo.
Photos were taken with the size of 2592 x 1944 pixels.
For insertion into a post on Ecency and Hive, the size is reduced to 1280 x 960 points..
Photo taken - Sony 16.2 - 3x Zoom, Vario-Tessar lens.

---
---