Amazing Nature Contest: Thematic Challenge - #2/2. This post is ENTRY for this contest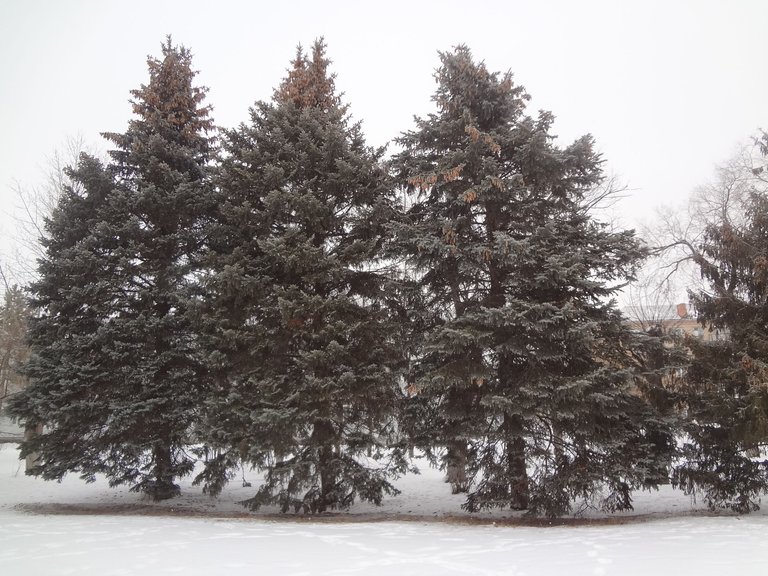 It turns out on city streets as well.
We can find examples of wildlife.
And we have this example in front of us.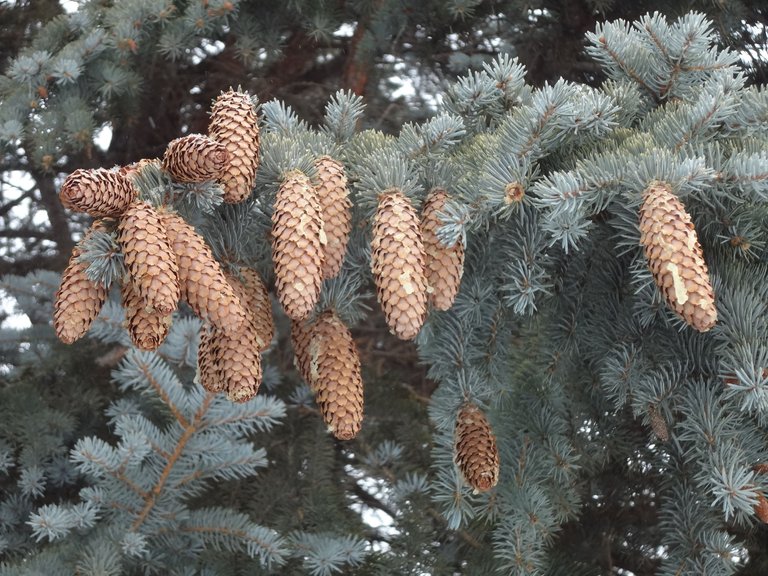 In these photo graphics of my post.
Look at the amazing beauty of nature.
The cones on the spruces in front of us.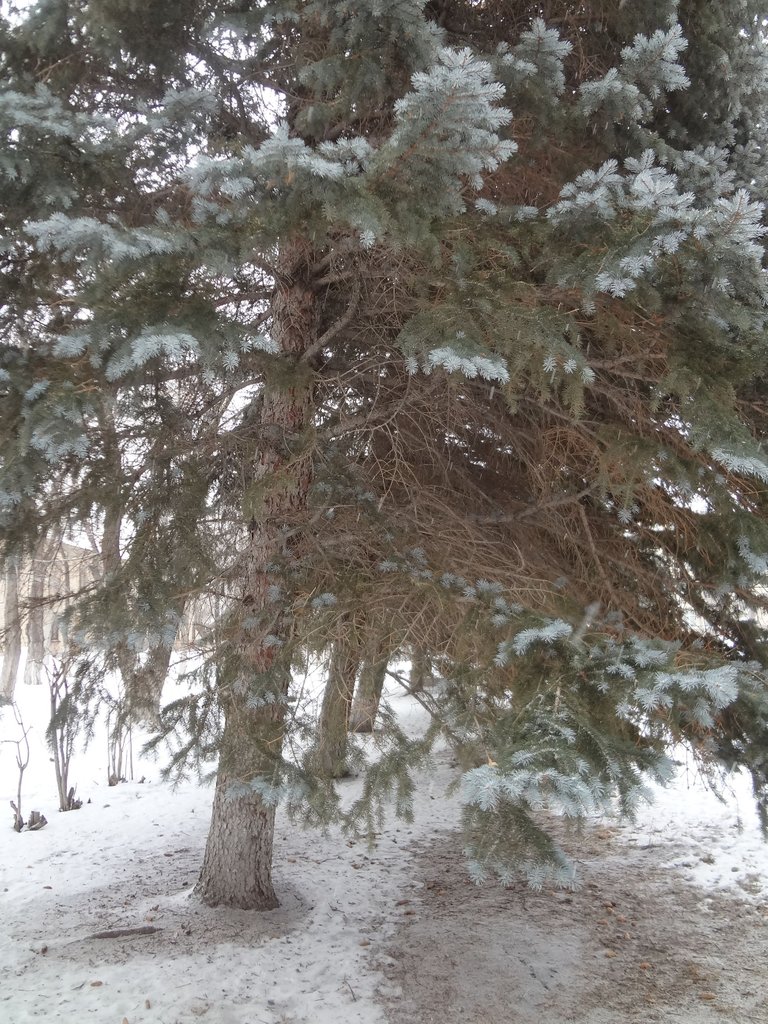 Standing under that tree (spruce).
It's like being in the wild in the woods.
You can't see the sky above you.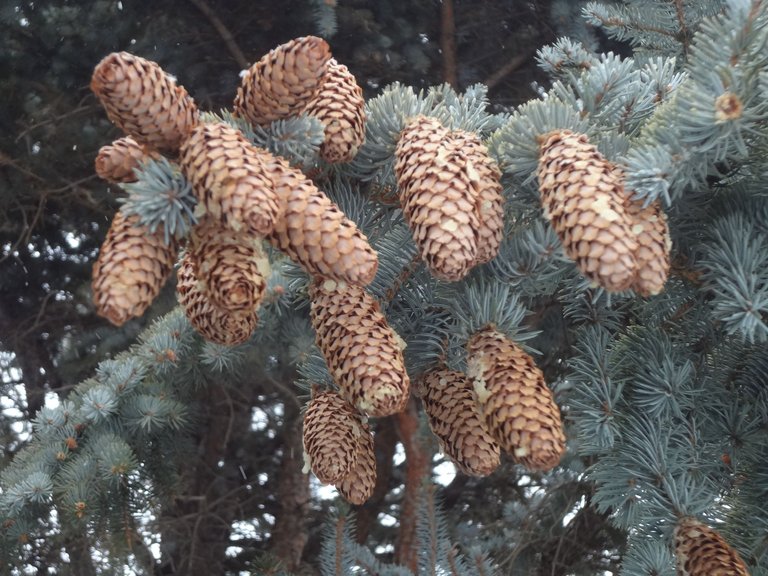 And once again, such beauty.
It makes you want to touch them.
But they (cones) are very high up.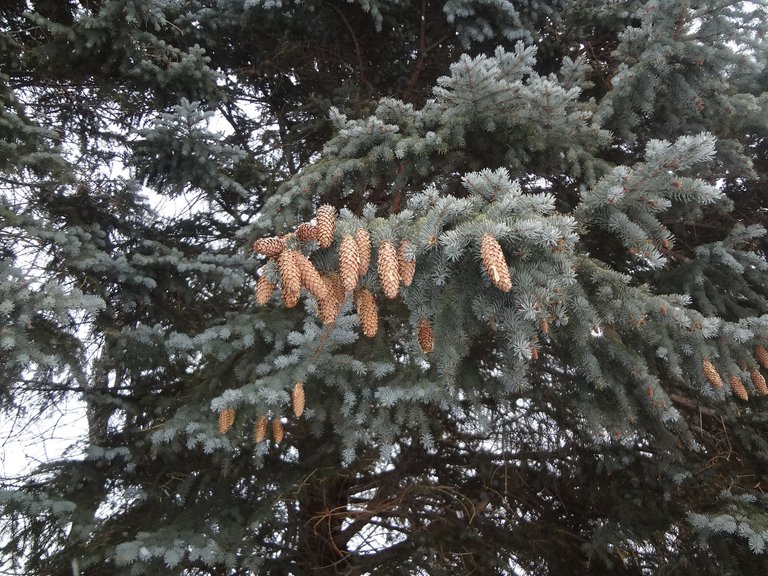 Very beautiful spruce and cones on it.
Not enough squirrels on the spruces here.
Then it would be a real fairy tale for us.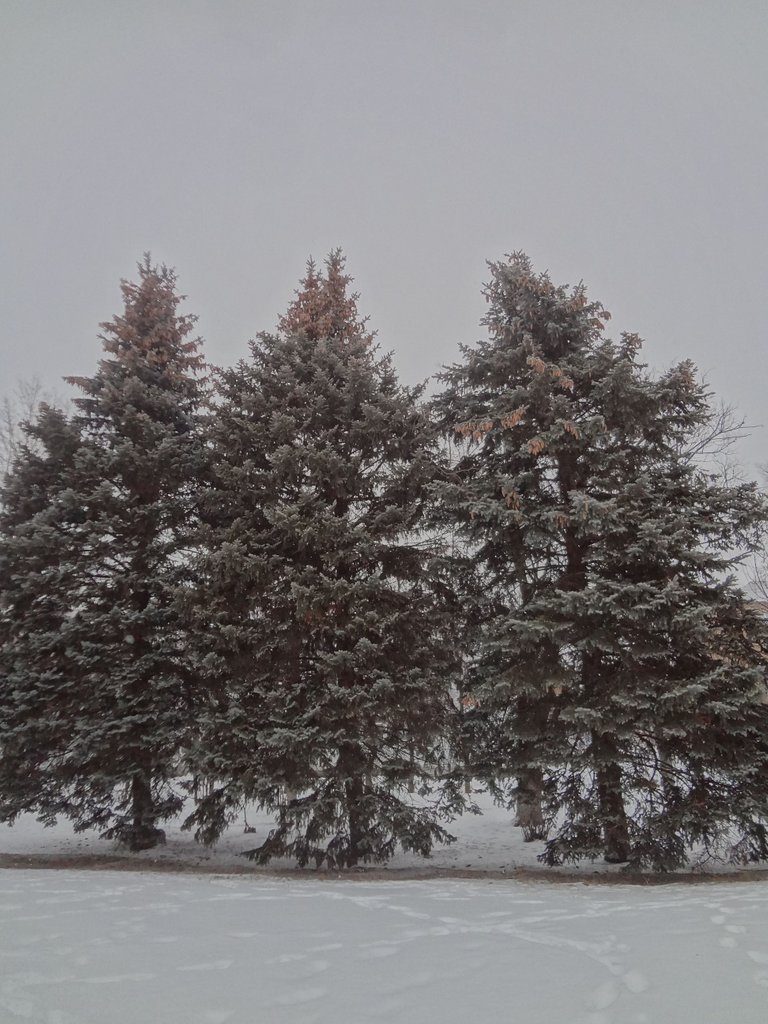 And these are the big spruces that grow.
It's like you're in some kind of forest.
But it's just a city park and a few spruces.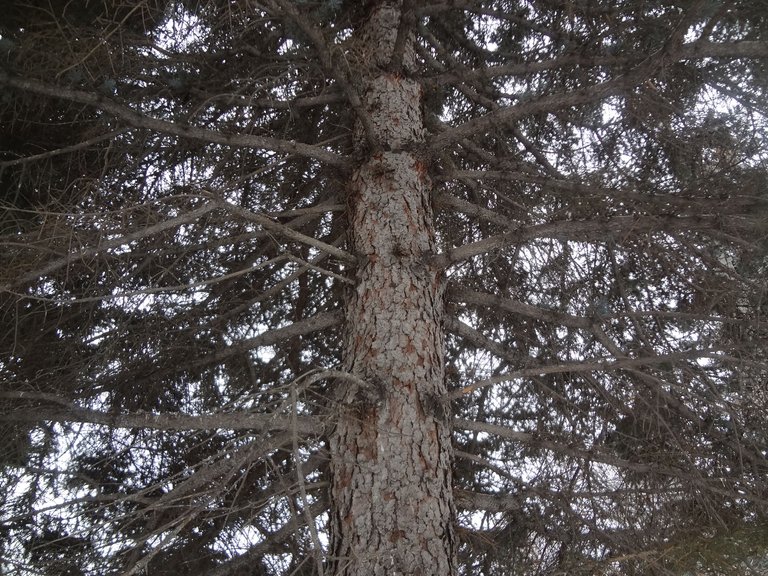 Look how beautiful this big tree is.
The tree is so tall, and underneath it...
And there's not much snow on the ground.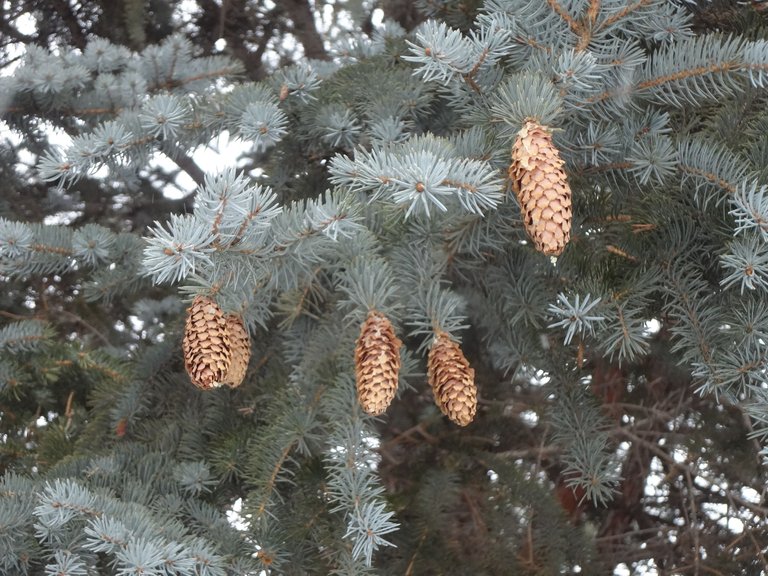 And the cones are like some kind of candles.
On the branches of that spruce in the photo.
Miracles, and only in this city park for us.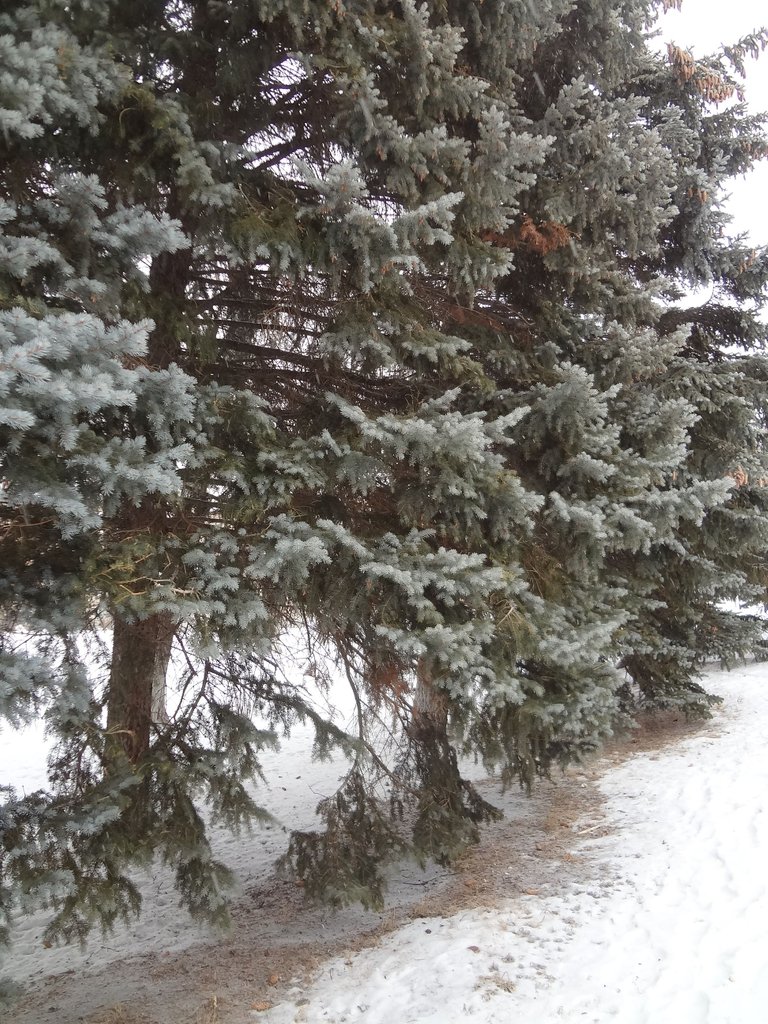 Spruce branches are thick and large.
They are called in an interesting way - Paws.
They are more than one meter in size.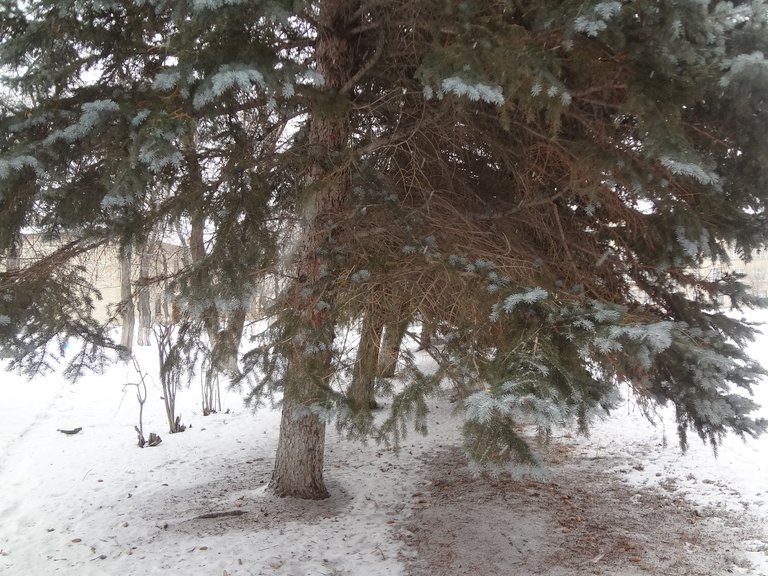 Do you see how little snow is below?
There's almost no snow on the ground.
And there are big drifts of snow all around.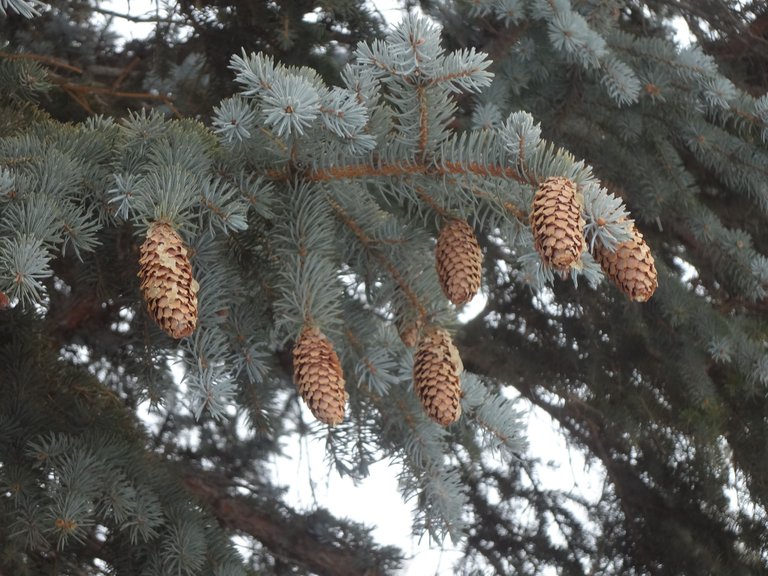 Extraordinary beauty and very close by.
For this you just have to go to the city park.
And then all this beauty will be available.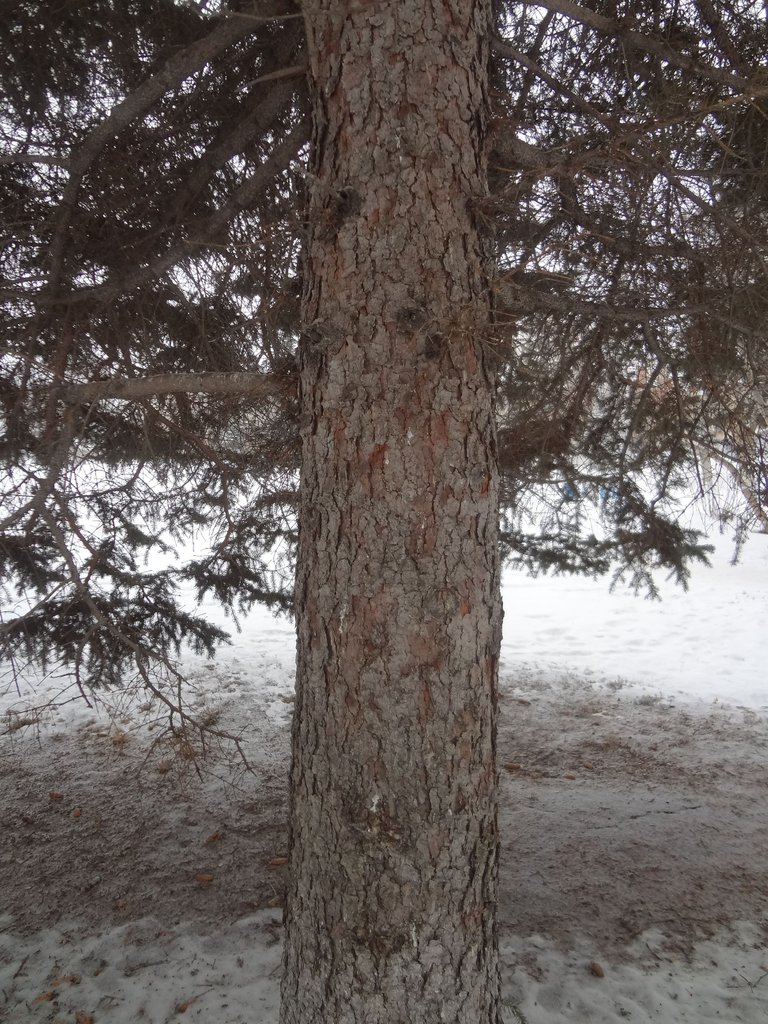 And that's the big spruce in front of us.
Its trunk is mighty and thick already.
And all these spruces are more, more...
Five or six meters, that's how big they are.
Such are the wonders of wildlife.

Amazing Nature Contest: Thematic Challenge - #2/2
THE BEAUTY OF THE WILDLIFE ON THE STREETS OF THE CITY.
Hello all, my friends! And here we are again participating in a very good contest of the Amazing Nature Community, where we are given a thematic task on the theme - Wildlife in the city or countryside. and to show this I decided to make documentary photos of what I found in our city, and as we see it - absolutely no need to go somewhere in the nature in the forest to find exactly what was required by the task of the contest. All of this could be done right in the city on a walk to a small park with a few spruces. And then you can see what amazing beauty is near us and it is just like being in the wild. I did, however, have to walk through large drifts of snow to photograph these wonders and beauty. You can see the rest in this photo essay. I was with you @antikus369
ADDITIONAL INFORMATION:
-original photo;
-first publication;
-camera Sony 16.2.
(Translated via DeepL Translator from Russian)
Photos posted by me are clickable.
They can be viewed in large size by clicking on the photo.
Photos were taken with the size of 2592 x 1944 pixels.
For insertion into a post on Ecency and Hive, the size is reduced to 1280 x 960 points..
Photo taken - Sony 16.2 - 3x Zoom, Vario-Tessar lens.

---
---