Amazing Nature Contest: FREE TOPIC - #2/2/22. This post is ENTRY for this contest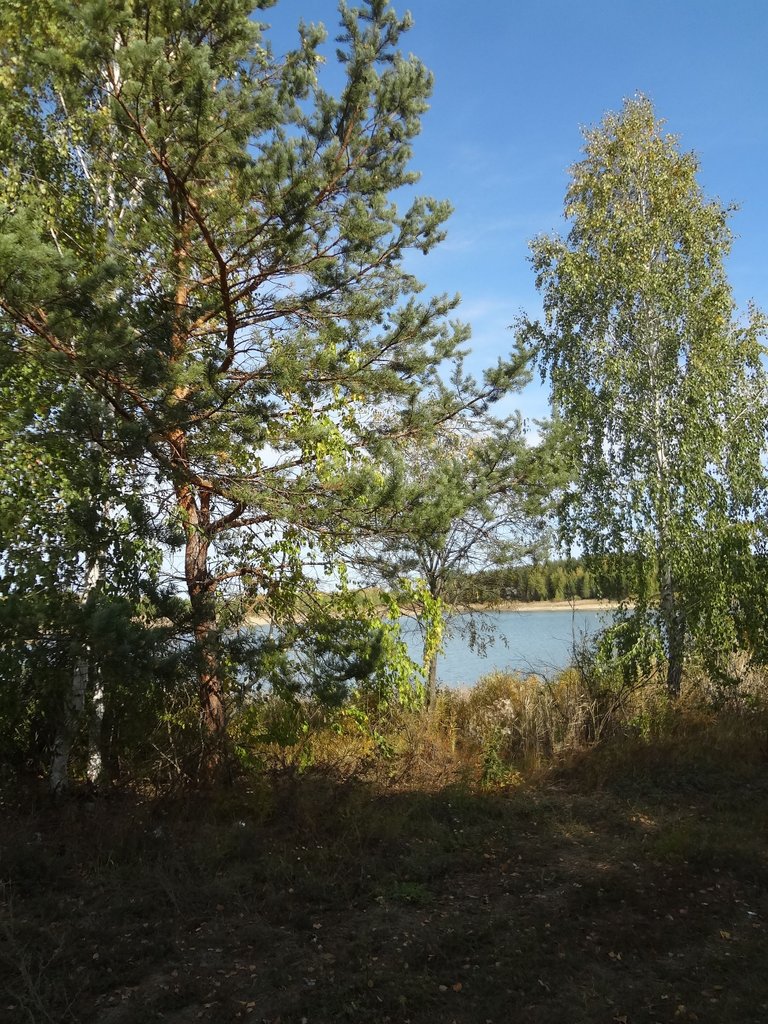 Look at the amazing beauty of nature.
The forest, the trees - pines and birches.
And the big lake in front of us in the photo.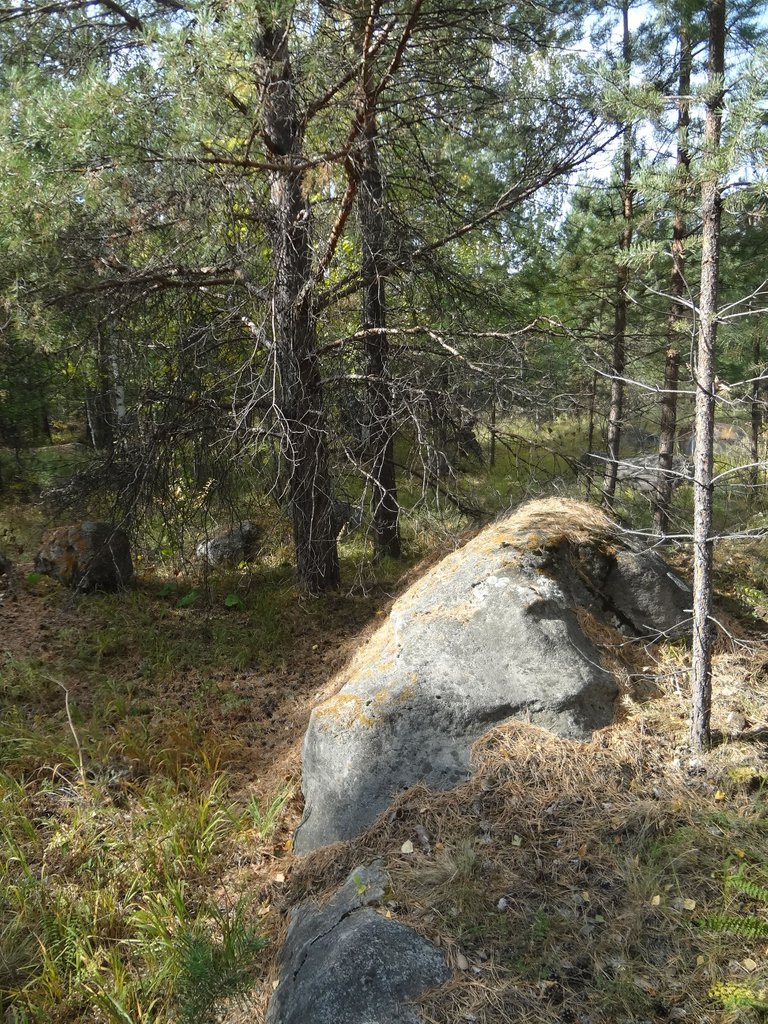 Such beauty in front of us, like some kind of fairy tale.
It just makes you want to walk around and look.
And what if we see the fairy gnomes and Snow White?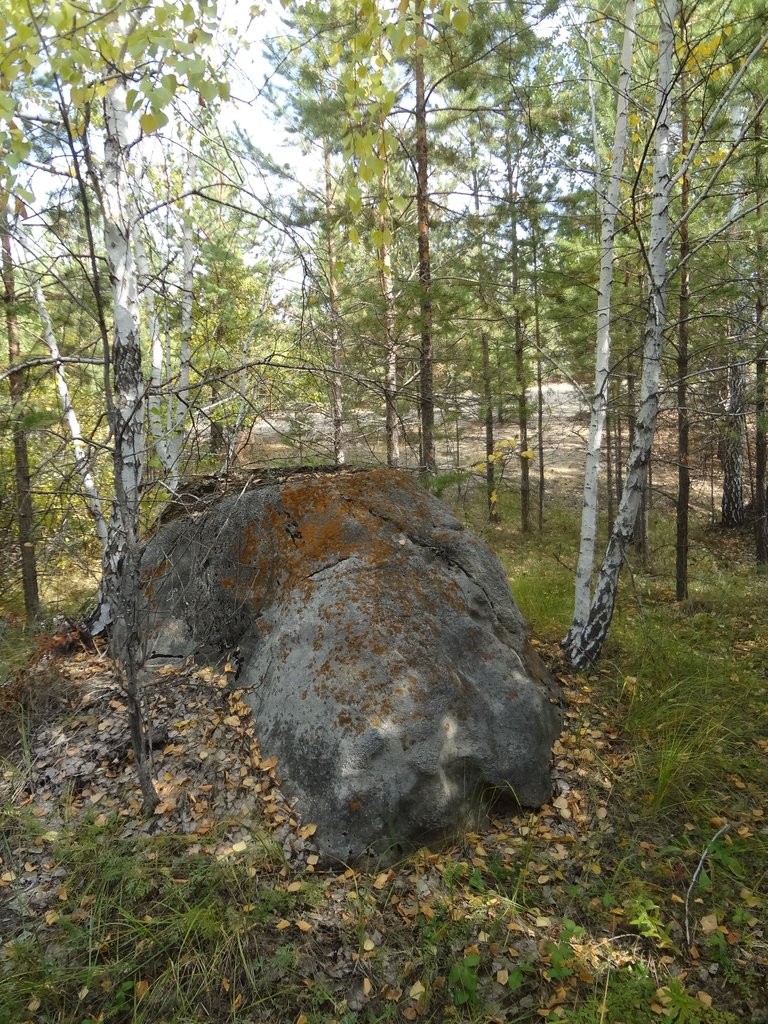 The rocks in the forest are all covered.
Moss, lichens, and around grasses.
Surrounded by birches and young pines.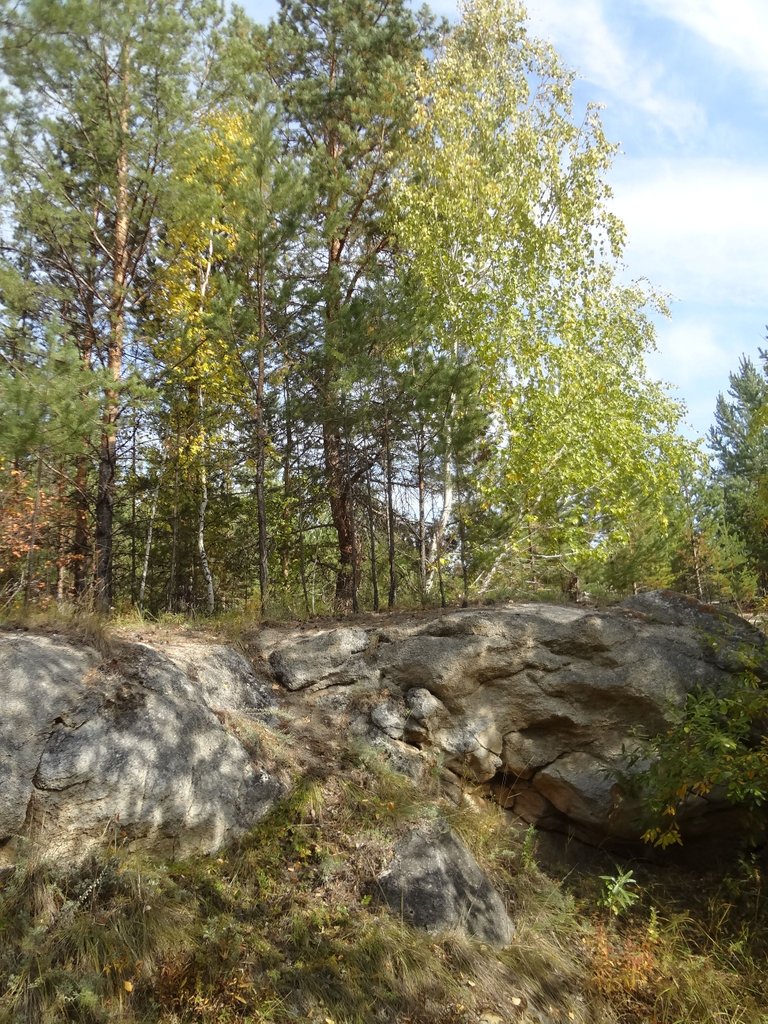 Here we have the remnants of the Ural Mountains.
The mountains end and the great steppe begins.
Almost immediately behind these forests we have.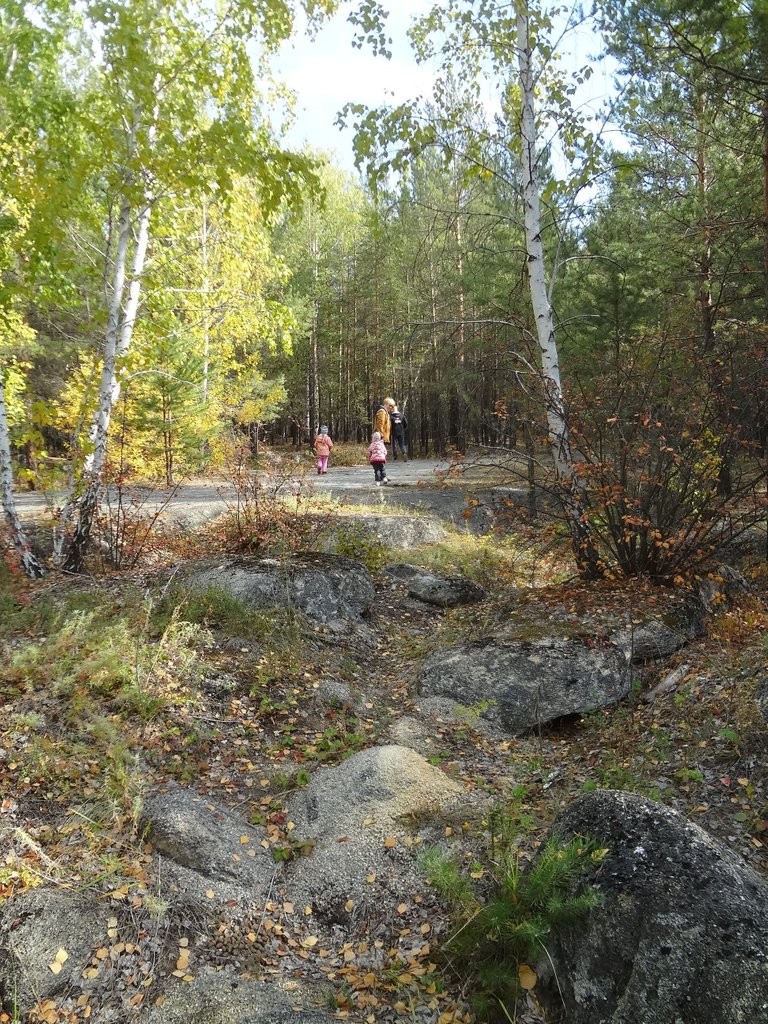 And here on this level ground are the people.
They came, as we did, to see the forest.
All this beauty and to breathe in the forest air.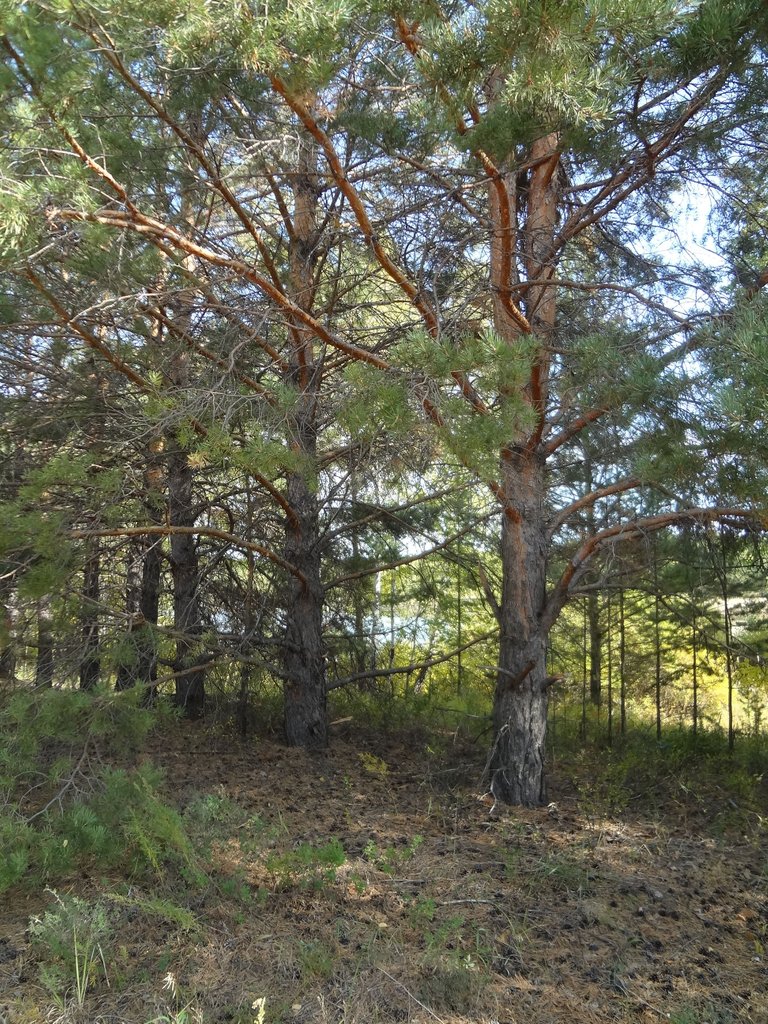 And also in front of us is the beauty of the pine forest.
The smell of pine resin in this forest is therapeutic.
And besides there is a lake next to the pine forest.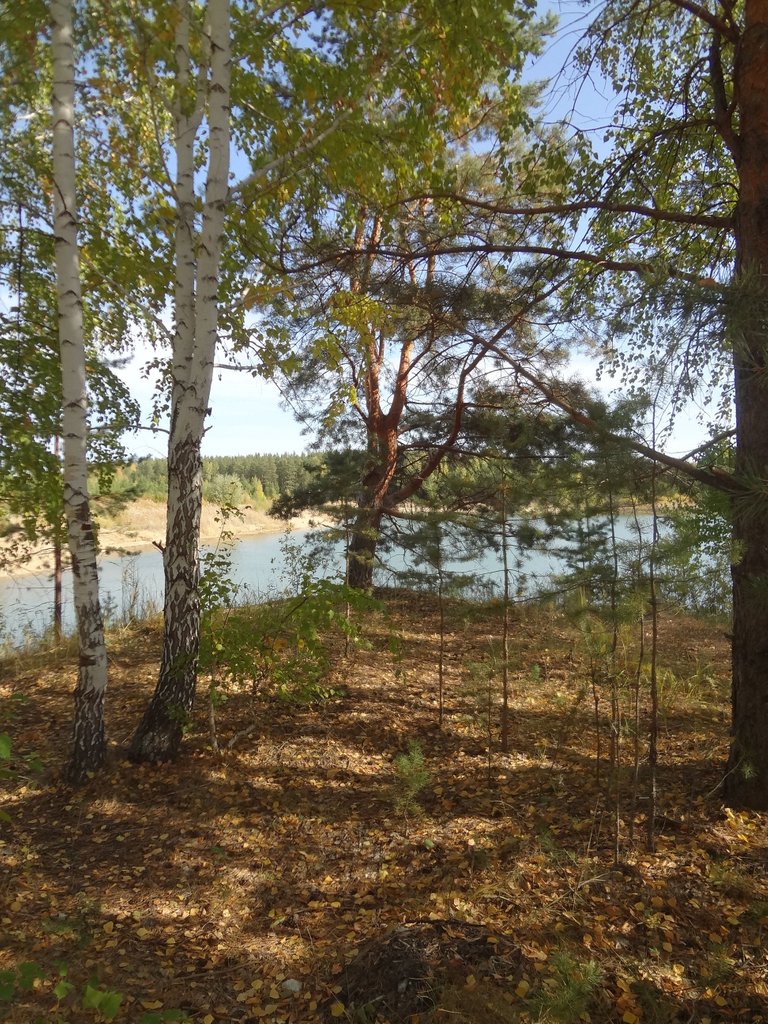 It's so beautiful on the shore of another lake.
This lake is surrounded by forest everywhere.
It's still body, so you can also swim in the lake.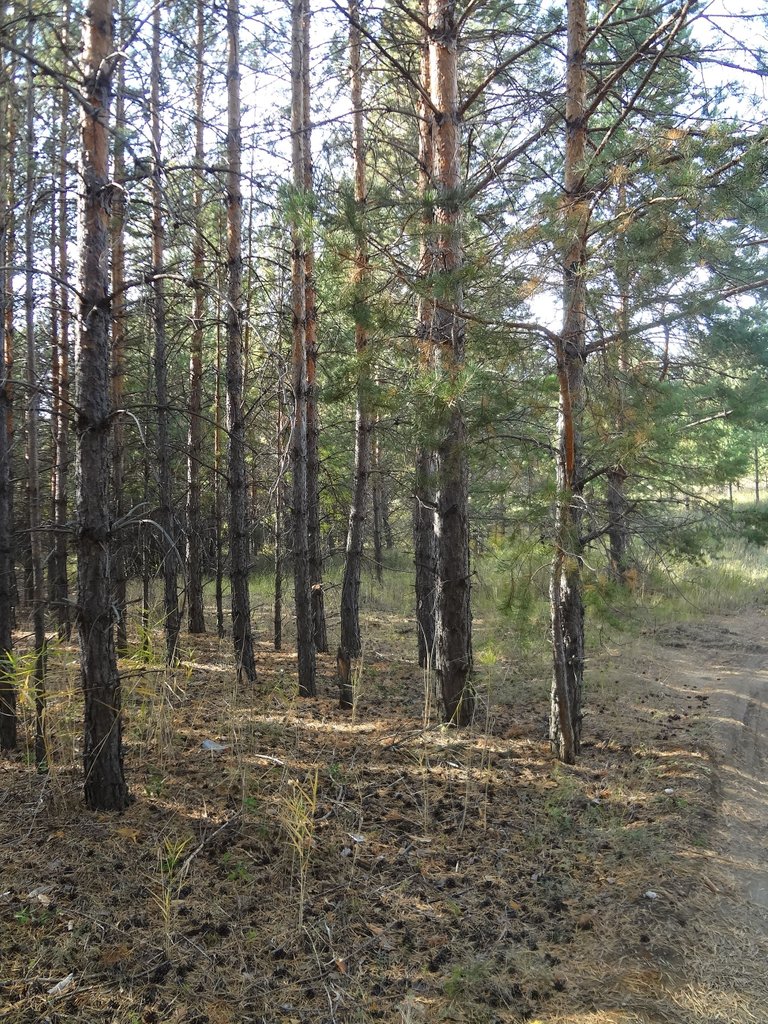 This young pine forest was planted on purpose.
There used to be a fire in this place a long time ago.
And then they planted lots and lots of pine trees.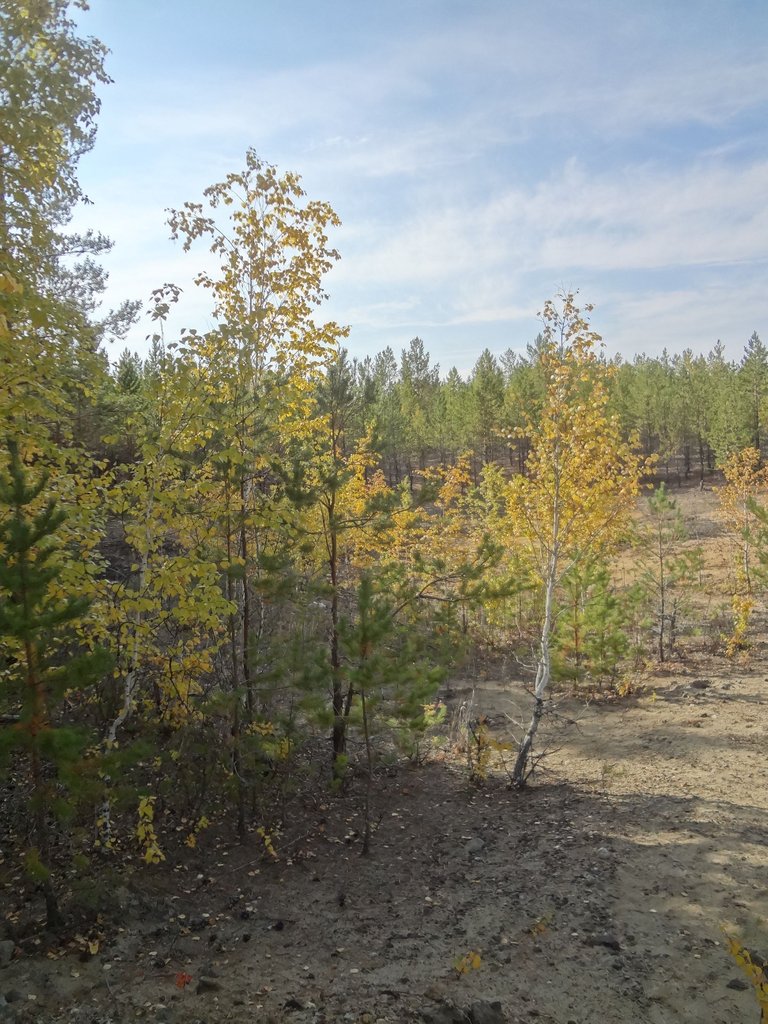 And that's how beautiful our forests are in the fall.
Many different trees and a bright palette of colors.
But still the most yellow is the gold of the birches.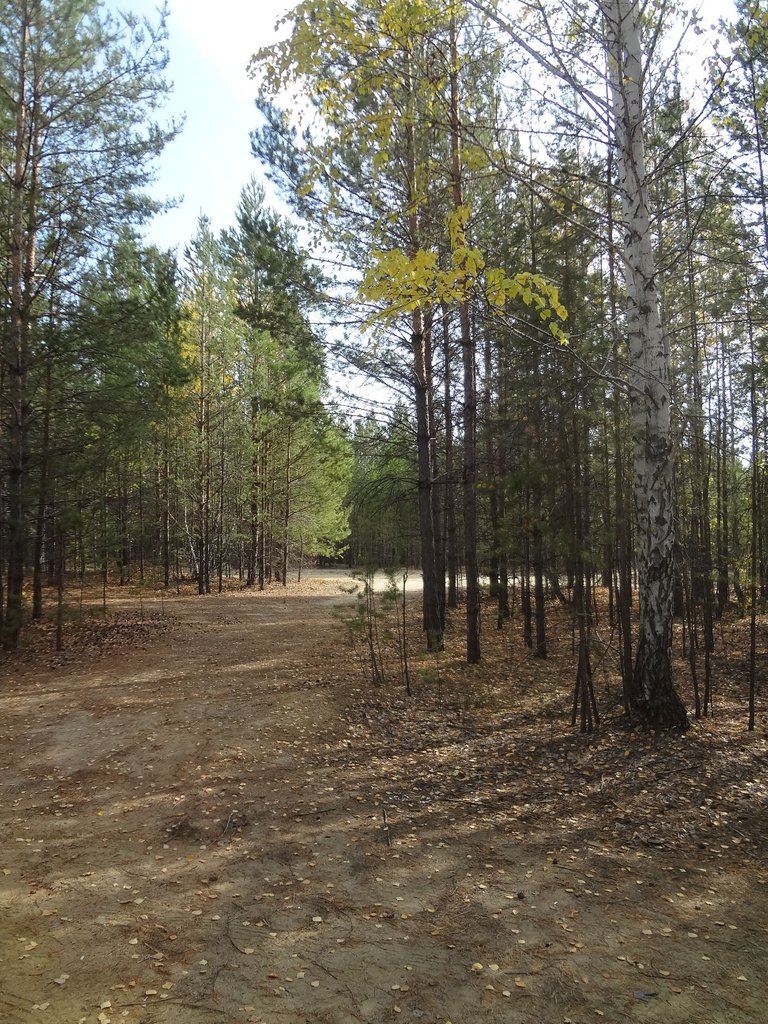 Amazing Nature Contest: FREE TOPIC - #2/2/22
AUTUMN IS GOLDEN AND THE AMAZING BEAUTY OF NATURE.
Hello, my friends in our Amazing Nature Community! Here's another new nature-themed contest. And I would like to tell and show about those fall and beautiful days. That's why I have a post called - Autumn is Golden and the Amazing Beauty of Nature. The days when the palette of the colors of autumn delighted us so much. We often went out into nature in the woods and lakes, of which we have many. And I would love to show everyone the beauty that surrounds us. The terrain and landscape in our Southern Urals is different - it's forest and mountains, lakes and rivers, different trees and bushes. A lot of different herbs in the forests and flowers, including medicinal ones. And the world of animals is just as diverse. In our forests we also have a lot of mushrooms and berries, which we gather every year. And my favorite summer activity is picking lvan-tea. That was my next post about the amazing nature of our region.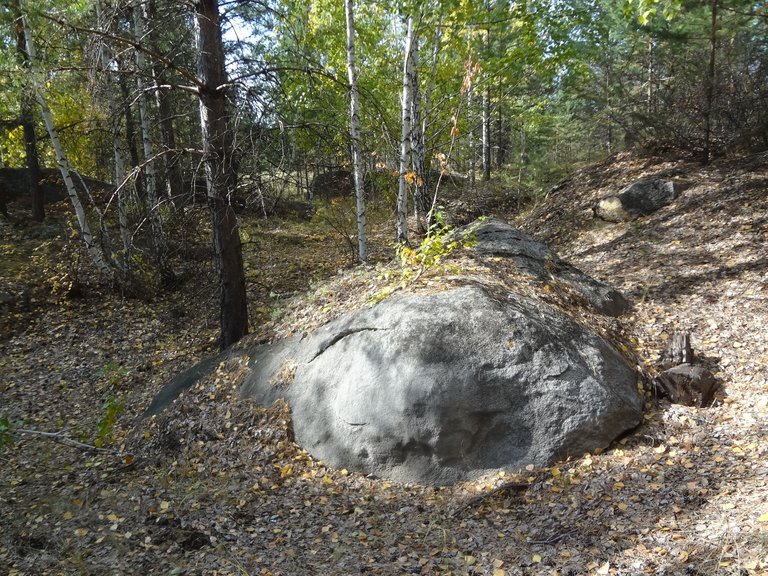 ADDITIONAL INFORMATION:
-original photo;
-first publication;
-camera Sony 16.2.
(Translated via DeepL Translator from Russian)
Photos posted by me are clickable.
They can be viewed in large size by clicking on the photo.
Photos were taken with the size of 2592 x 1944 pixels.
For insertion into a post on Ecency and Hive, the size is reduced to 1280 x 960 points..
Photo taken - Sony 16.2 - 3x Zoom, Vario-Tessar lens.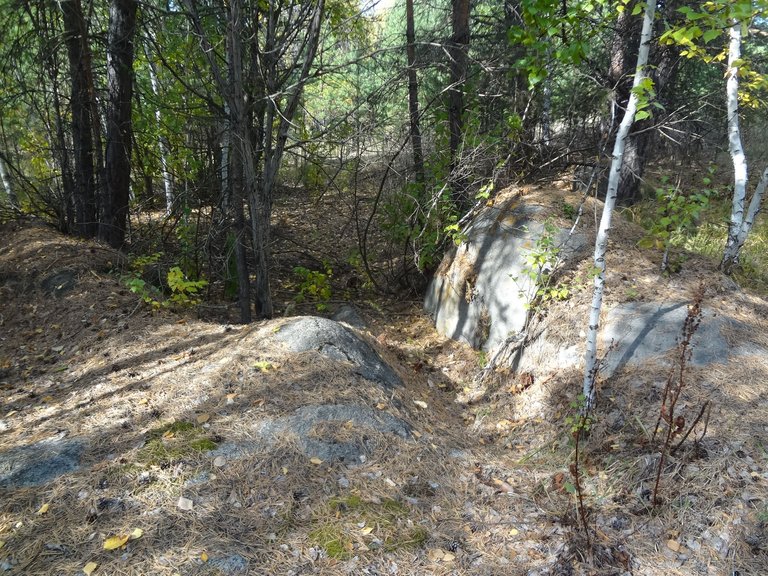 ---
---