My First Hive Anniversary: Backstory, Update, Message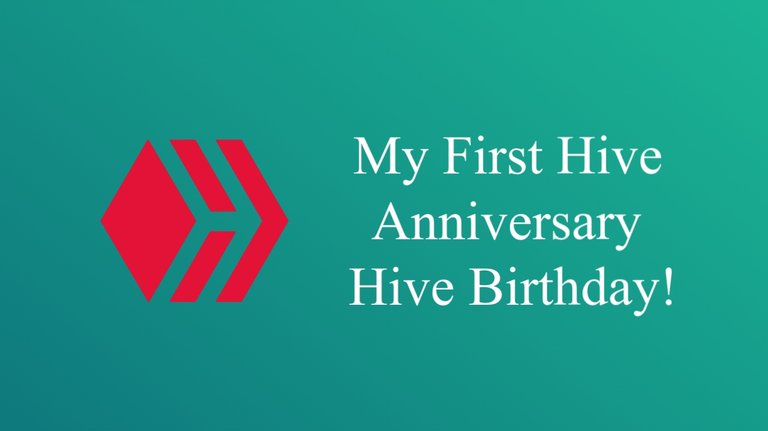 It was a great year!
I know that my journey has been tough for me, there are ups and downs but I am glad that I am now celebrating my first year on Hive. Actually, it was September 12, 2021, when I started using Hive but I had long hiatus on the platform due to its complexity (well, I think this is the common reason why new onboarded users are leaving).

But seriously, I have regrets about stopping using Hive because I am now seeing its outcome. Nevertheless, I always continue and learn more about the platform. In fact, I also published a 17-page e-book that will guide the new users to start on the chain.
Despite the long hiatus, I chose to continue and I am now starting to build my account. I am trying to increase the portion of my Hive power that I know it will be worth it in the future. My current goal is to reach 1,000 HP before this year ends.
---
A Little Backstory Behind My Account
I had an account on Hive before but due to my ignorance, I forgot to save my keys and it is nowhere to be found. I didn't bother to create another account because I find it complicated. But then, someone introduced me to #Splinterlands.
The concept and cheap investment in the game caught my interest. Hence, I played and named it under the name anonymous02. This username is my in-game name on every other game like Mobile Legends, Clash of Clans, etc.
After a month of playing, I realized that this game works under the Hive blockchain. Hence, I tried to use my keys on PeakD and Dbuzz…and hey, I have an account!
Since then, I started blogging and writing topics in line with my interest. But to be honest, I don't like my username as my blogging name. I never had the choice to change it but it's fine. At least my friends knew me now!
---
What's Happening to My Account?
Here are the updates on my account! As of now, I am trying to earn more Hive Power and my goal is to have 1,000 HP.
As you can see, it is now rising and I want to turn myself from Redfish to a Minnow!
Also, I am now trying to grind my Splinterlands by buying more cards that will increase my power and SPS stash. I am now staking some of my SPS inside the game and currently earning 30%+ APR for my stake. My investment is not that huge but it's still a good part of my portfolio.

Hey, I am a low-rank player but I'm somehow enjoying the game. Soon, I will join the weekly challenge of Splinterlands and journal my gameplay so I can buy more and upgrade cards.
Message from the author
I just want to say thank you to @PVMihalache who invited me to the platform. And to my friends who are always supporting me on my blogs. I won't mention them because they already know it!
Of course, to @hiveph who are always supportive in the community, especially for beginners. I am thankful that I belong in the community. I learned a lot about Hive because of Hive PH.
To @dreemport who have been nice to me since I joined the community, thank you! I know that the concept of #dreemport will become a successful project. It should be known in and outside the Hive blockchain that's why I always encourage everyone to use it.
---
Overall, I am glad that I am still here after a year of grinding! I hope this community will stay longer until I have more time to spend with the community. It is hard to manage my time now because of my heavy schedule as a student. Nevertheless, I am doing my best to visit it when I have free time.
Update
We are now starting the Mind⁺⁺ newsletter. Are you participating in the prompt? Well, you should! There will be more surprises soon so stay tuned!
There will be new resources on my website…do you love journaling? Well, I think you might love it!
Ooh! I am funding for my laptop…maybe you can help by giving tip on Ko-fi? It will be a huge help for my studies!
Again…Happy Hive Birthday to Me!
---

About the author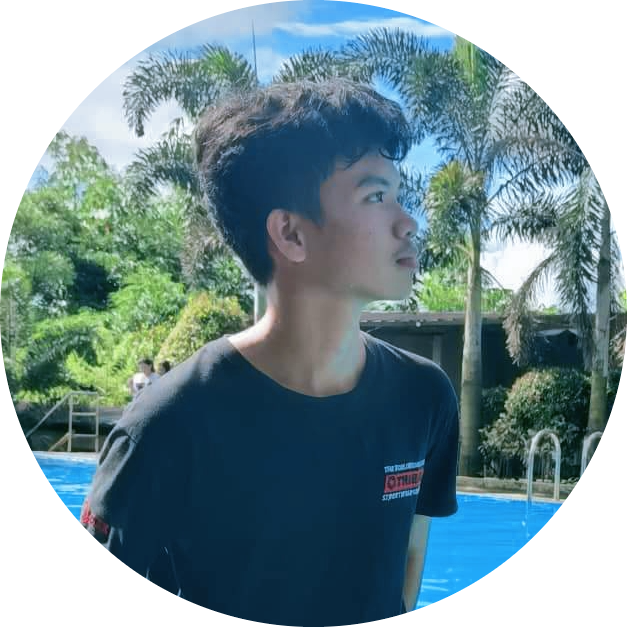 Mark Laurence, also known as Laurenceuuu and anonymous02 is a student who is currently taking a Bachelor of Science in Civil Engineering. He is expanding his knowledge and skills by blogging where he mostly writes about self-development, cryptocurrency, making money online, and how-to articles.


Hello, everyone! Thank you for reading my content. As a simple appreciation, you can get my 5 FREE Minimalist and Aesthetic Wallpapers
📖 Get my e-book: How to: Write and Earn on Hive (Beginner's Guide)
☕ Become part of my goal by buying a coffee from my Ko-fi shop
🗒️Help me to reach 100 followers on my newsletter and receive a weekly email from me!
Expected email content(s): Weekly writing prompts + short blogs.


Images are captured by the author using screenshot. Lead image is made and designed by the author using Visme. Page dividers are from TheTerminal

---
---