THE IMPORTANCE OF GOOD ADVICE
Goodnight to all the beautiful people of this community. This topic that they raise is very interesting and leads us to analyze and reflect on the importance of giving advice or a life recommendation to a friend or loved one and that they appreciate and value it in the same way.
Below I share my entry to the (BOM) Blog of the Month - New theme for Tuesday, 22 November 2022.
Thank you very much to my friend @brujita18 for this nice invitation. I am pleased to invite my friends @tere.alv and @devania to participate in this initiative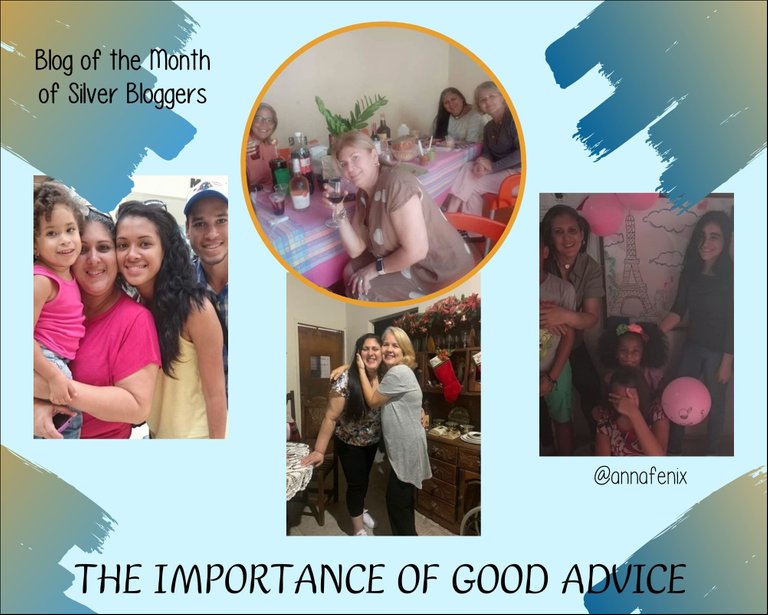 Images from my personal archive
Editing done with Canva and PhoteScape

THE IMPORTANCE OF GOOD ADVICE
I remember a very popular piece of advice that was often repeated to us at home: "He who does not listen to advice, does not grow old." We know that at an early age rebellion is common in most adolescents, especially with regard to advice and suggestions on what is best for our lives. In my particular case, many times I rebelled against the suggestions, but thank God I got out of the risks unscathed. Even so, the experiences helped me mature early and understand why adults gave me certain recommendations. I began to see everything with different eyes when I became a mother and educator and it fell to me to be on the other side of history. I will tell you some anecdotes from each of these perspectives:

MY EXPERIENCE AS A MOTHER
Since my little lice were very young, I liked to sit with them and talk a lot. We always had a good connection and wonderful communication. Not only did I like to speak to them as clearly as possible about transcendental situations in their lives, but I also told them anecdotes and experiences that could serve as an example for their future, from any point of view, positive or negative.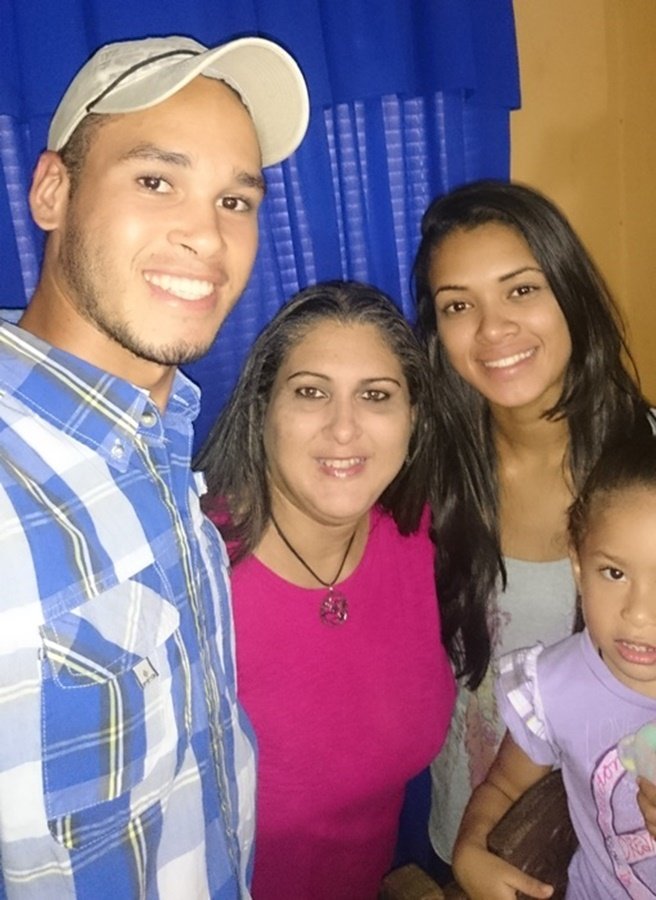 Images from my personal archive
When they grew up, despite the fact that we always had that good interconnection, things did not turn out to be so simple. It is true that both were aware that what was expressed to them was true, but in the end they ended up making their own decisions and learning from their own experiences. Sometimes I saw them hit their heads against the wall (figuratively), and tell me later: "Mom, you were so right in what you told me." But it was too late to turn back time and what was left was to move on and do things differently.
In that aspect I must admit that they were very similar to me, and it was precisely for this reason that I gave them advice. Nowadays, they ask me many things, even cooking recipes or a spelling fact, and in the same way, I always support them, hoping that my support and suggestions will help them achieve positive things in their lives.

MY EXPERIENCE AS A TEACHER
In this area of ​​my life I consider that I had very nutritious experiences because for some very nice reason, the boys always looked to me to ask me for advice or express their concerns. Most of my students were teenagers, and we know the concerns that often go through their thoughts, especially girls.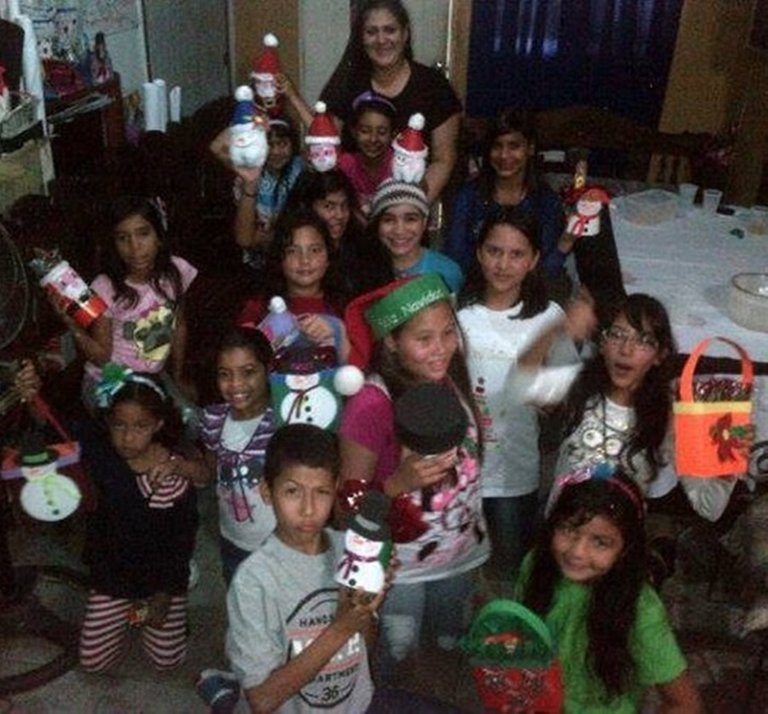 Images from my personal archive
When I worked at the school, my groups were from high school and sometimes they would look for me in free time to express some anguish, or a doubt, not only school but also personal. It was always easy for me to connect with them and for them to feel confident to express to me what could happen to them. If the situation was delicate, I would discuss it with the school psychologist and she would guide me to support the student.
From a professional point of view, I have always loved this work, and even more so when my advice was taken into account and the student achieved the peace of mind he needed to move forward. On occasions, the representatives also came to me and asked me to intercede in a situation that got out of hand.

MY EXPERIENCE AS A FRIEND
Among my friends I always characterized myself as a tomb to keep secrets, light years could go by and those confessions would stay with me for the rest of my life. Recently, talking one night out drinking with my comadre and friend since we were little, we began to remember all those adolescent confessions, and how we got out of every problem we got into together. We did not know if the advice and suggestions were correct, but we supported each other in everything.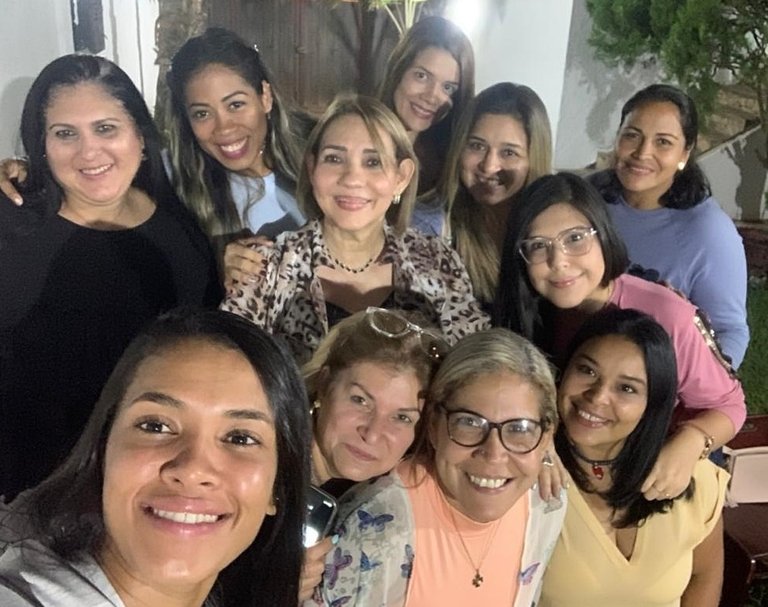 Images from my personal archive
Today our recommendations and advice are based on our children, our professions and life projects. We were always very close to telling each other secrets and helping each other, and today we continue to count on each other even though we are physically separated again.
I have had that same attitude with other friends, even with friends, and even with my current partner. They always come to me to request an opinion, support, advice... and I like to give it to them, even if we spend hours talking about it. At the end they tell me: "Chama, I feel good after talking to you." Hahaha, personal therapist.

The people to whom we offer advice do not always follow it, but despite that, they know how to value it... there are others who do not value it, but it makes me feel good to give them a little light in the midst of some dark thought, and vice versa , I value when someone cares about me in the same way and offers me suggestions, although I can't guarantee that I always decide on the recommendation provided.
I hope you liked my participation. Thank you for visiting my blog. Sweet dreams!!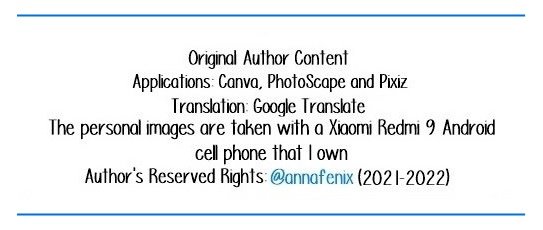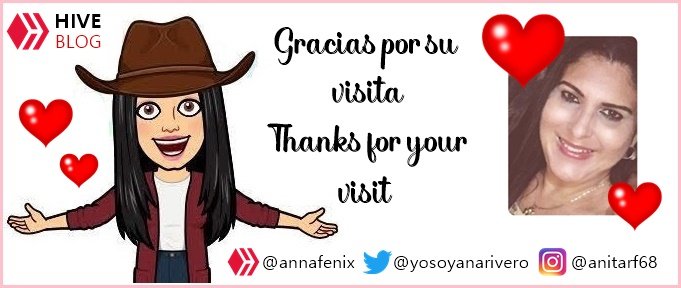 ---
---