Hive Open Mic #121 - Ode to my Family (The Cranberries)
Hello my friends!
In the past I have been choosing a lot of "cheesy" songs; I think it's time I move on a bit, as people start thinking, that's all I do.. 😄
So, for this week's theme I chose Ode to my Family by The Cranberries of their Album "No need to Argue", which was released in 1994.
It's about having the simple life back after choosing a life on stage and always being on the road with the band. Dolores O'Riordan sings this with so much emotion, as she did most of her songs. Sadly did she pass away very suddenly in 2018.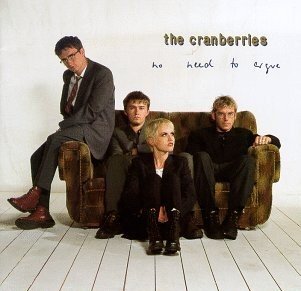 Source: Wikipedia
I've always loved singing this one, although, I've never really played the guitar to it; I use a pick mostly and picking guitar strings with it is not one of my strongest points. Work in progress.
Anyway, thank you, my friends, for listening, hope, you like this one!
Lyrics
Doo doo doo do, doo doo doo do ..
Understand the things I say
Don't turn away from me
'Cause I've spent half my life out there
You wouldn't disagree
Do you see me, do you see?
Do you like me
Do you like me standing there?
Do you notice, do you know
Do you see me, do you see me?
Does anyone care?
Unhappiness where's when I was young
And we didn't give a damn
'Cause we were raised
To see life as fun and take it if we can
My mother, my mother
She'd hold me
She'd hold me when I was out there
My father, my father
He liked me, well he liked me
Does anyone care?
Understand what I've become
It wasn't my design
And people everywhere think
Something better than I am
But I miss you, I miss
'Cause I liked it
'Cause I liked it
When I was out there
Do you know this, do you know
You did not find me
You did not find
Does anyone care?
Unhappiness where's when I was young
And we didn't give a damn
'Cause we were raised
To see life as fun and take it if we can
My mother, my mother
She'd hold me
She'd hold me when I was out there
My father, my father
He liked me, well he liked me
Does anyone care?...
Doo doo doo do, doo doo doo do..
Source: Google
---
---