[EN-DE] This tracker definitely does not reflect that I am in full sweat today right ...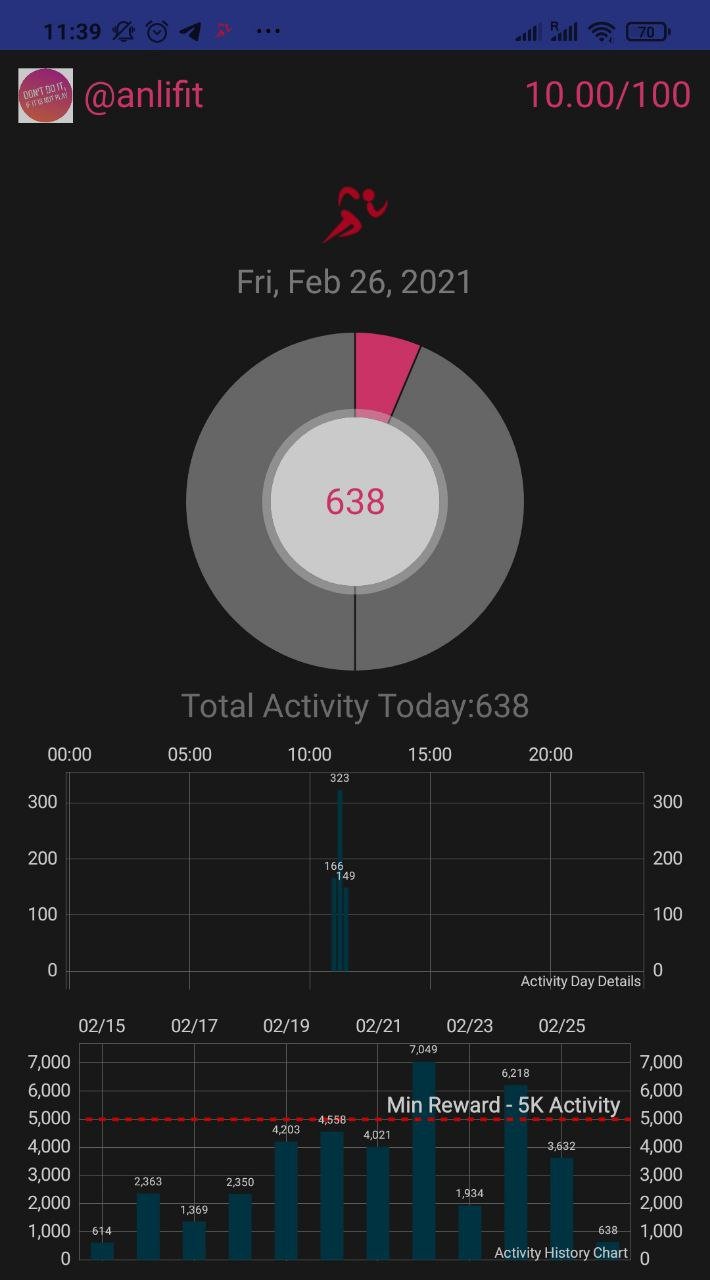 ... after the workout. Great program! Thanks, Lena @soldier. For more from today, check out my evening actifit report at @anlifit
For those who missed the live workout, here's the recording
See you all live in the chat with Wil @wil.metcalfe on Saturday 19 CET again!
For more visit https://buymeberri.es/@anli
If you're reading this on a handicapped app like Instagram or Appics, where links can't be clicked, you'll find that in the profile.
Deutsch
Dieser Tracker spiegelt definitiv nicht wider, dass ich heute direkt nach dem Training voll im Schweiß stehe. Tolles Programm! Danke, Lena @soldier. Mehr von heute gibt es in meinem abendlichen Aktifit-Bericht unter @anlifit
Für alle, die das Live-Workout verpasst haben, hier ist die Aufzeichnung

Wir sehen uns alle wieder live im Chat mit Wil @wil.metcalfe am Sonnabend 19 MEZ!
Für mehr besuche https://buymeberri.es/@anli
Wenn Du dies hier über eine eingeschränkte App wie Instagram oder Appics liest, wo Links nicht angeklickt werden können, findest du das im Profil.
#livefitchallenge2021 #livefitchallenge #actifit #deutsch #instagram #palnet #sportstalk #naturalmedicine #facebook #bmbupdate



---
---