[EN-DE] I changed my setting today! I will show you more at my @anlifit report in ...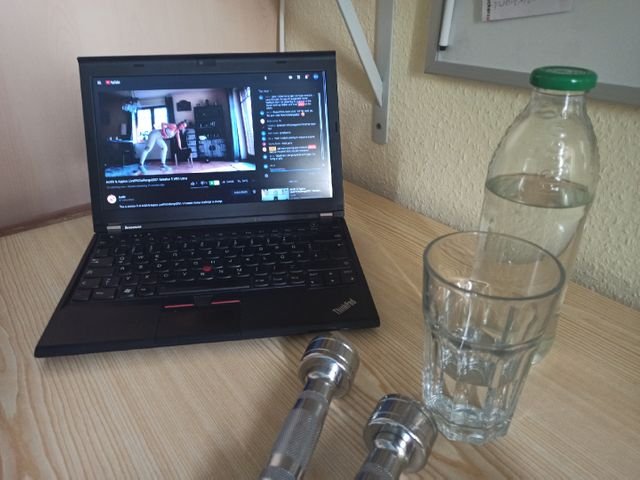 ... the evening. Great workout today, Lena @soldier! Puh! Good you're in Central Europe time zone as well. Great start into the second half of the day everyone!
See you all live in the chat with Wil @wil.metcalfe on Thursday 19 CET again!
For more visit https://buymeberri.es/@anli
If you're reading this on a handicapped app like Instagram or Appics, where links can't be clicked, you'll find that in the profile.
Deutsch
Ich habe heute meinen Aufbau geändert! Mehr zeige ich euch bei meinem @anlifit Bericht am Abend. Tolles Workout heute, Lena @soldier! Puh! Gut, dass du auch in der mitteleuropäischen Zeitzone bist. Toller Start in die zweite Tageshälfte an alle!
Wir sehen uns alle wieder live im Chat mit Wil @wil.metcalfe wieder, am Donnerstag 19 CET!
Für mehr besuche https://buymeberri.es/@anli
Wenn Du dies hier über eine eingeschränkte App wie Instagram oder Appics liest, wo Links nicht angeklickt werden können, findest du das im Profil.
#livefitchallenge2021 #livefitchallenge #actifit #deutsch #instagram #palnet #sportstalk #naturalmedicine #facebook #bmbupdate



---
---