Vikings Charcoal drawing.
Hi everyone!
Today I want to share my newest drawing 😇, it's a charcoal drawing of Vikings tv series poster. I actually bought the charcoal pencils a year ago just to make this drawing. But was procrastinating it for some reason. now after finally completing it, I feel at peace :)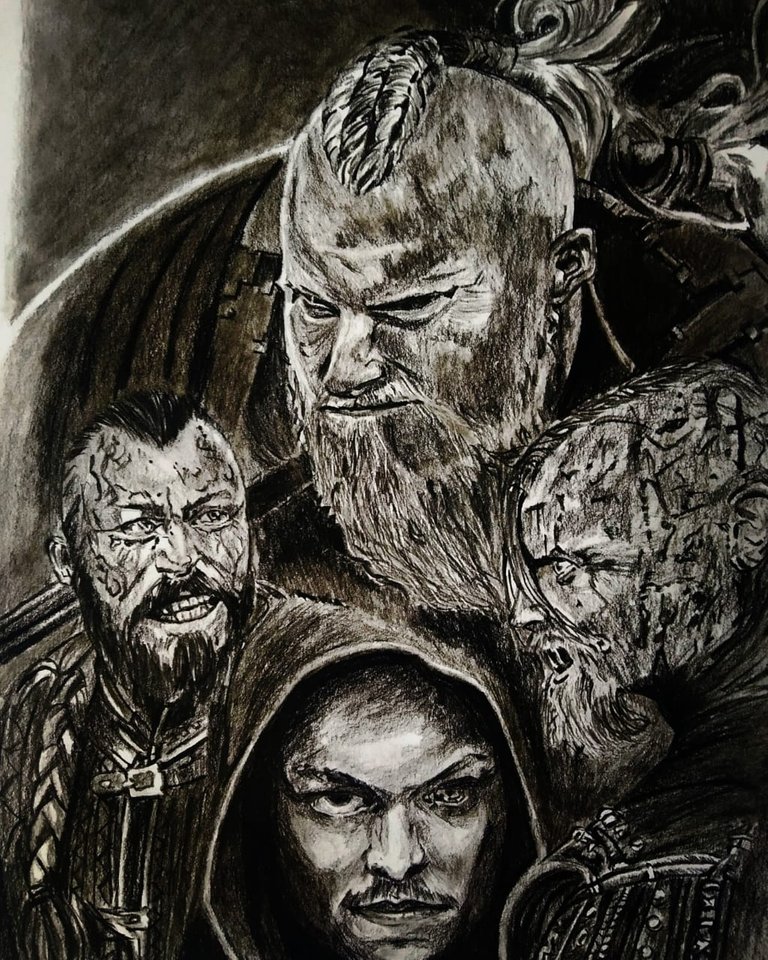 A link to the reference picture https://pin.it/1Ximk0g characters in the drawing are Bjorn Ironside (top), Ivar the Boneless (bottom), and king Harald fairhair (left), halfdon (right).
Time Taken: 4hrs
Material used: Charcoal pencils
Time taken is 5hrs which is quite less than what I usually take because apparently soft charcoal pencil cannot be erased well, so once a mark is made it'll stay there, also I had a habit of using sharp-pointed pencils but it was hard to keep charcoal pencil sharp-pointed. so this drawing is more of a sketching type drawing than a detailed realistic drawing. So look at it in that way.
Here are some progress photos:-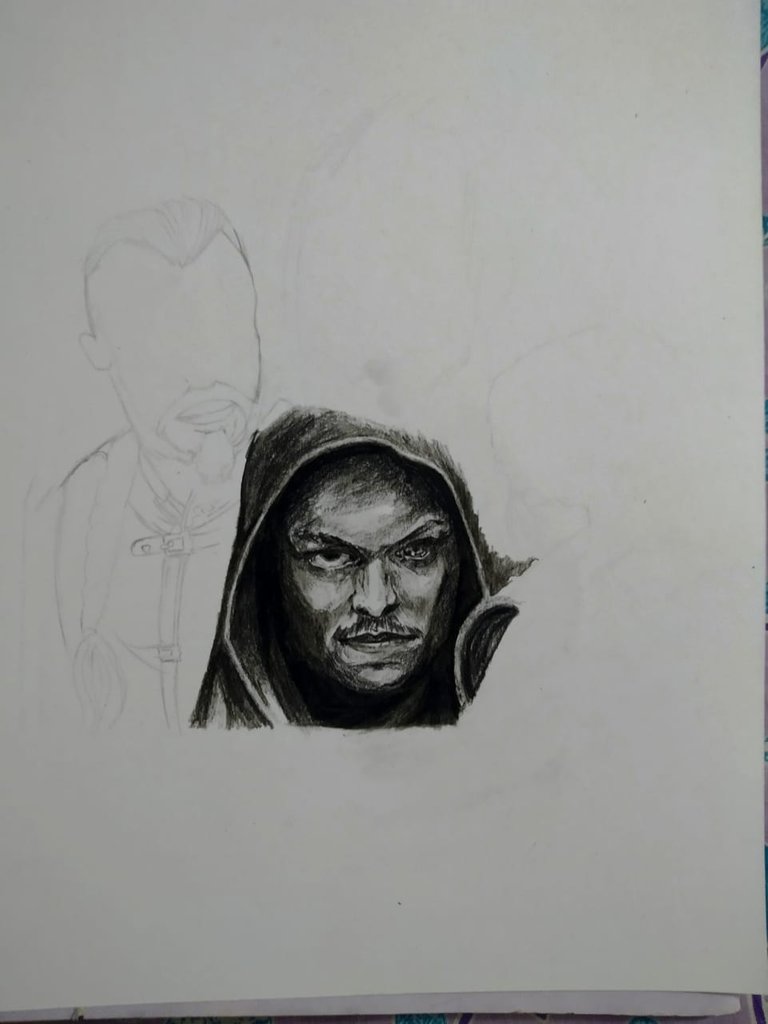 started with Ivar the boneless, Ragnar's favourite son.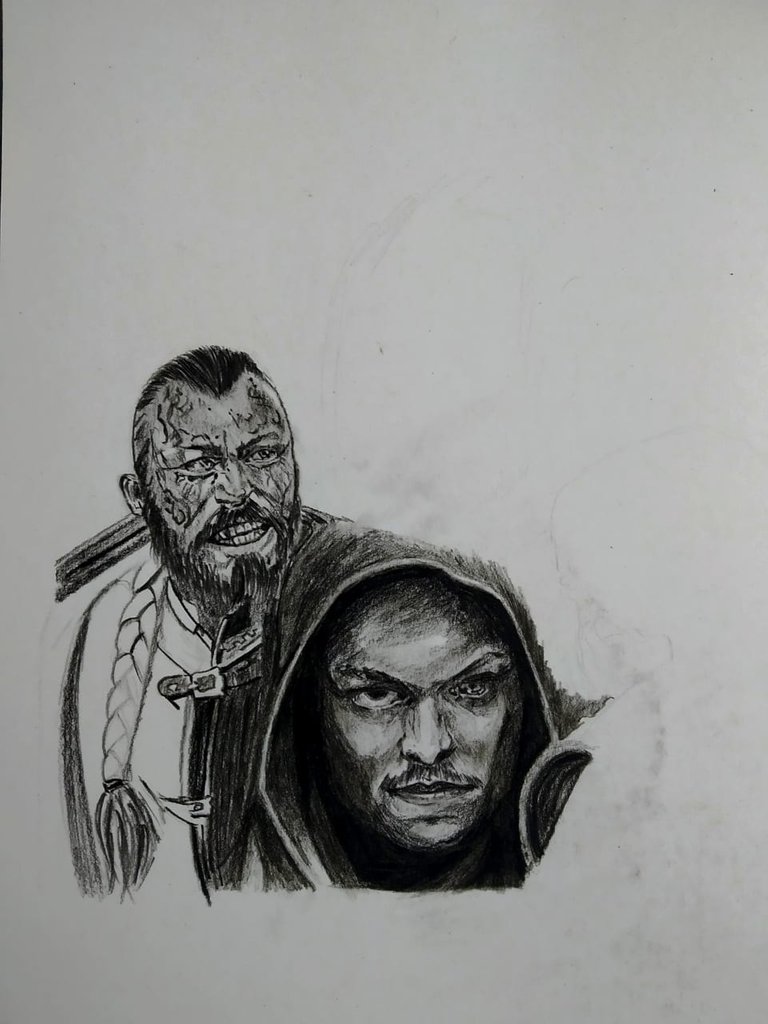 King Harald Fairhair, king of all Norway. you can see the how the right side got dirty even though I was keeping a paper beneath my hand. charcoals are hard to manage.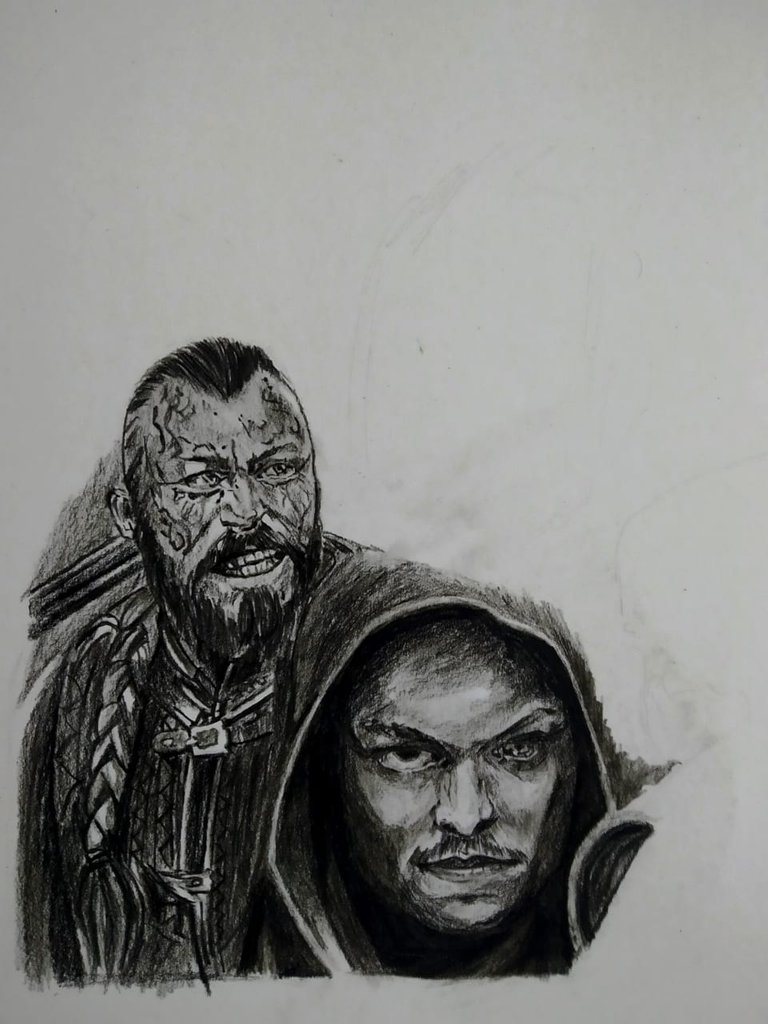 king Bjorn Ironside, the white beard was the hardest thing to get, I saw some videos on how to make white beard with an indenting tool but since I didn't have an indenting tool I used a nail cutter to indent but sadly I failed miserably in it.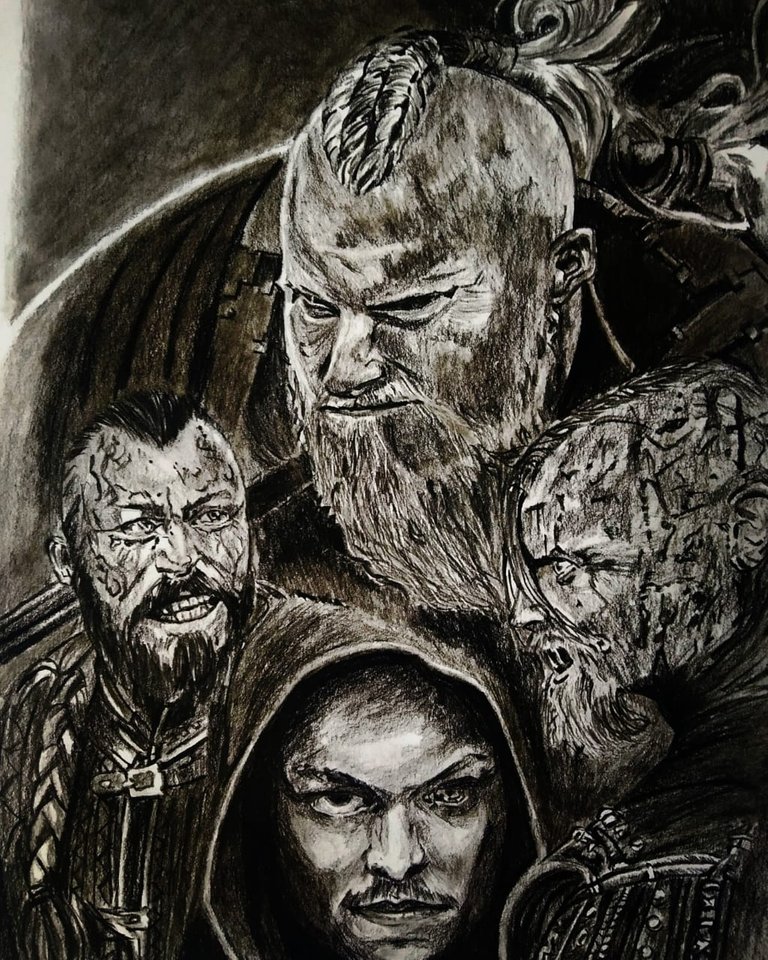 Thanks for Reading,
Have a very nice day, skol
---
---