sketch of Wall-E and Hill house.
Hi everyone,
Today I want to share the sketch of my favourite animated movie and the cutest Pixar character WALL-E. The movie was made in 2008 but its animation looks like it was made recently. even though I watched it 10 years ago, This movie is still one of my favourites along with "UP". The movie was truly a piece of art and hence I decided to make it when I was making drawings for every show or character that I love.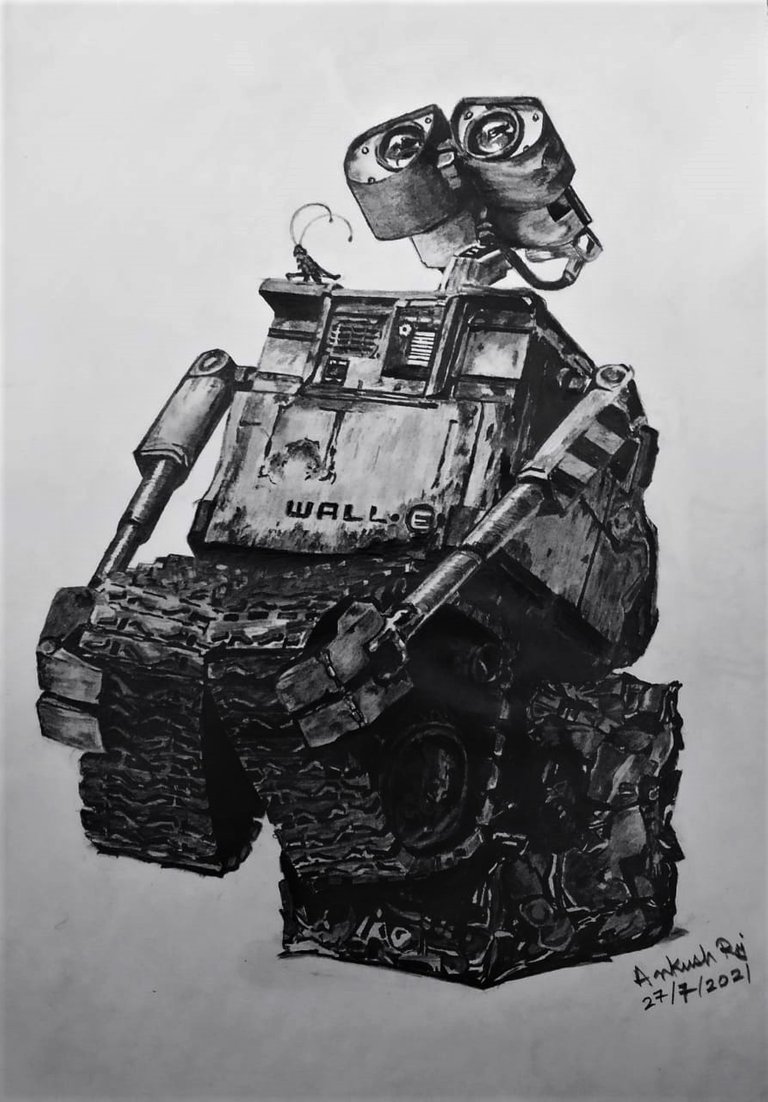 Made it in July 2021 so sadly I do not have a progress photo.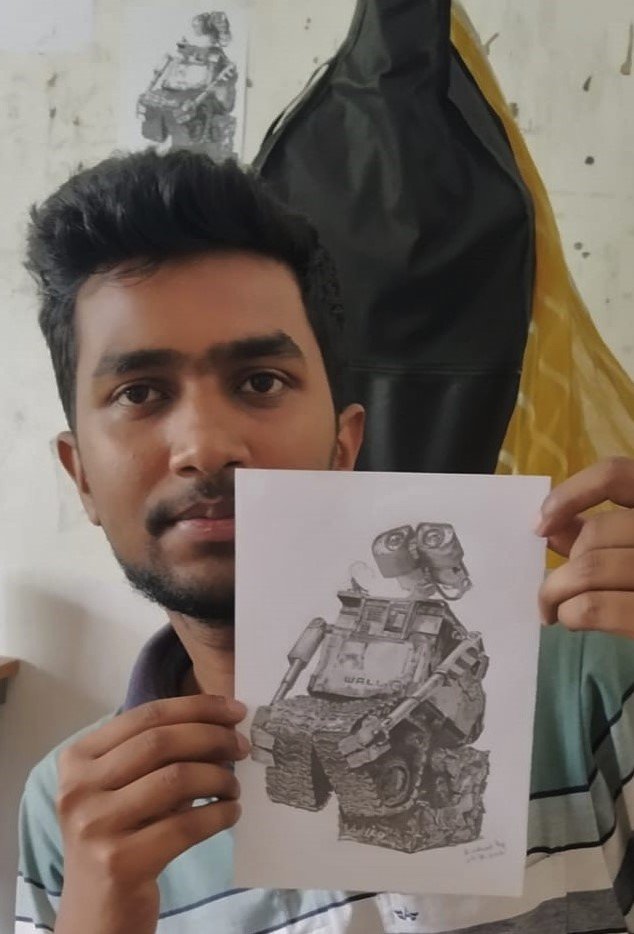 The wall-e on the wall is its xerox, I have put it there so the juniors who would come to this room would recognize me 😔. The drawing is very detailed for my level. Took me around 16 hrs to make. This work was my pride when I made it and it still is.
Today I want to post all my drawings that do not have progress photos. so the next photo is... drumrolls ......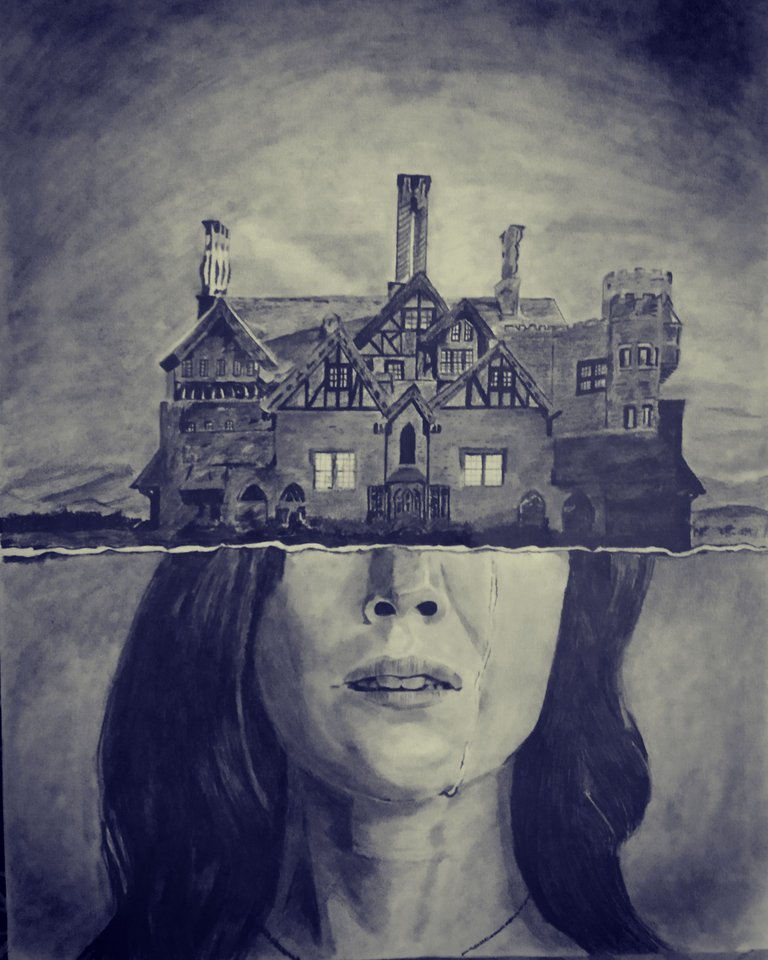 Hill House, this is the poster of the Netflix miniseries Haunting of the Hill House, again the series was mind-blowing, the way it was directed like the camera shots and transition from past and present impressed me. Although the series used few jumpscares it was the storytelling that made it so scary. I found this series very unique in the horror genre so made this sketch. made this in august 2021.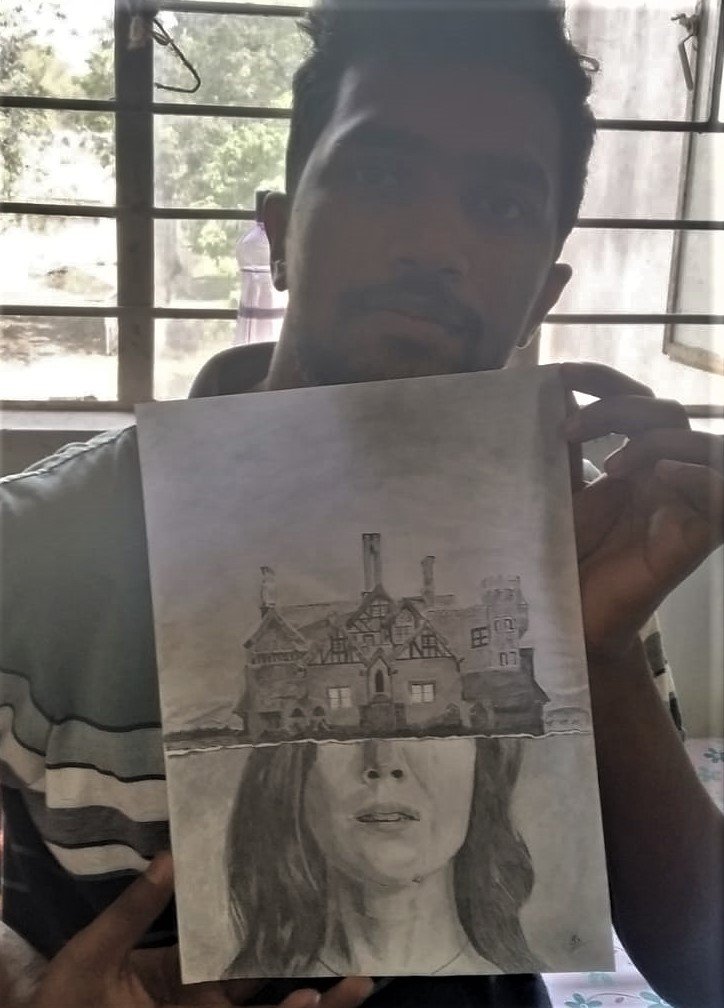 so this is me with hill house in my hand,
let me share one more sketch that I don't want to post separately, as after this everything I make will have progress photos.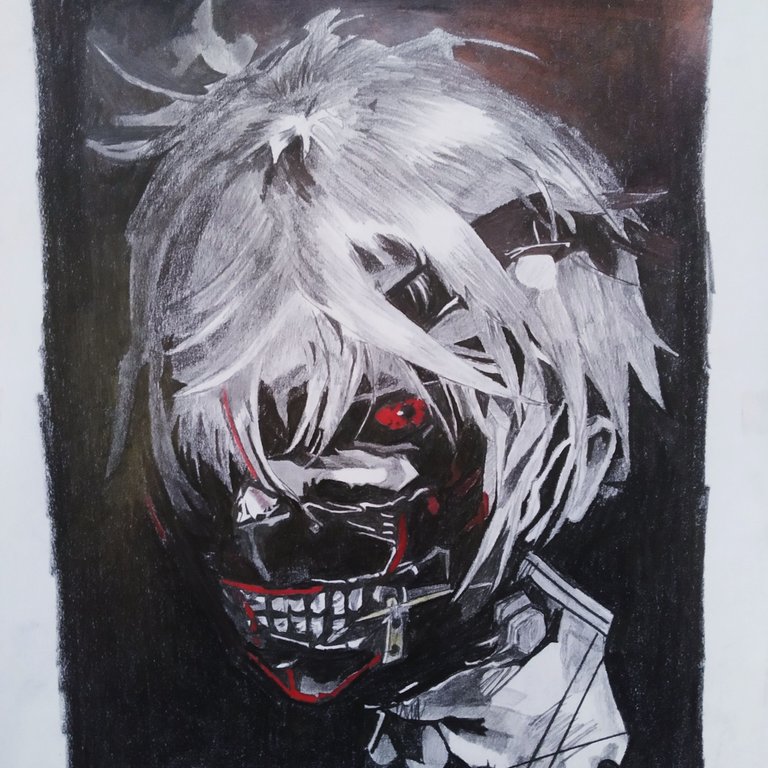 ken keneki from a very good anime Tokyo Ghoul. I waited a very long time to make this as I thought my skill is not sufficient to make this. It was only after wall-e and the band of brothers drawing that I gained enough confidence to try anything with graphite. These drawings are not out of the box but good enough to call them tribute :)
oh let me share my very first drawing when I decided to draw something with all the time in the world.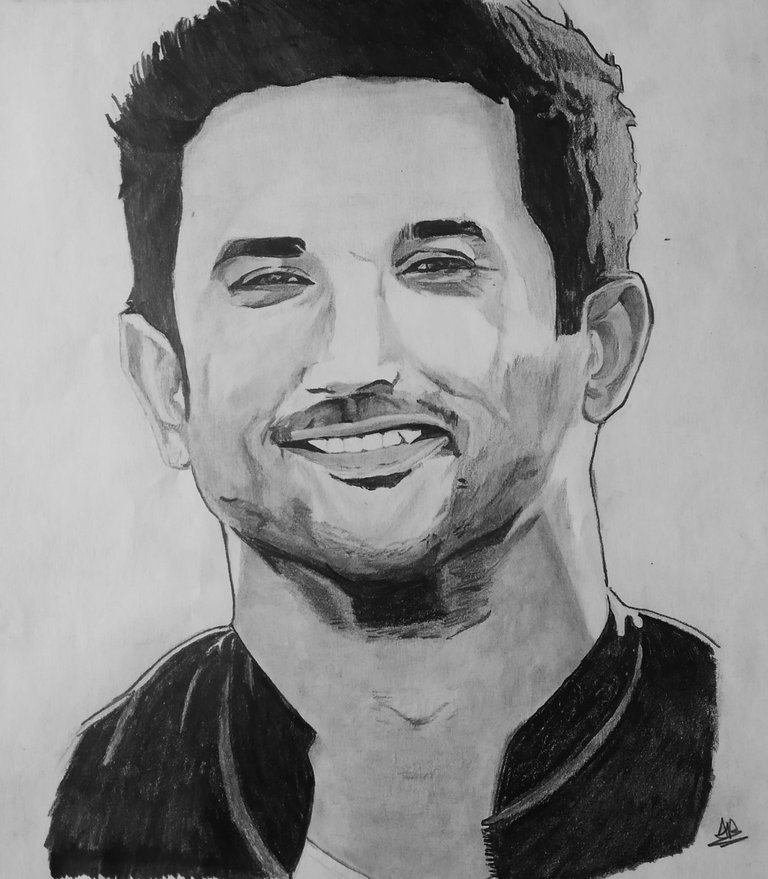 This I made in January 2021 with my newly brought art pencils. He was an Indian movie actor, Sushant Singh Rajput, a good actor and a great person. So looking at this and drawing of hacksaw ridge's Andrew Garfield, I surely have got better in this 1 year. there is a long way to go and this is the most enjoyable journey I'm going to have.
reference
hill house https://images.app.goo.gl/jaCUkZsNdVwF7dr48
wall-e https://images.app.goo.gl/HmgyXyPg8Sn8cV1v5
ken keneki https://images.app.goo.gl/3TqaURHpoyPW2xqk9
sushant https://images.app.goo.gl/4HbrXjssXKuC56ieA
So this was my art journey till now, never thought I would make these many drawings. I just started in lockdown and thought would quit it in college but I have got soo much love and support from everywhere. From some friends around me and so much from this community. Now I want art to be a part of my life and would love to continue it. there is soo much thing to learn in this. right now I've started learning illustrator so hopefully would share some digital work soon, then maybe watercolour, charcoal, canvas. there is so much thing to do in it.
Thanks to everyone for coming here, if I ever become an artist, any kind of artist consider yourself a contributor, a major one and I'm not drunk 😠 just wanted to write everything that I feel.
---
---