Sketch of GUTS in berserker Armor
Hey everyone!
Last time I shared the sketch of Kratos who is undoubtedly an epic character but today I'm gonna share the sketch of the most badass character I've ever seen. Soooo presenting GUTS from the manga/anime berserk, the most vulnerable invulnerable protagonist ever.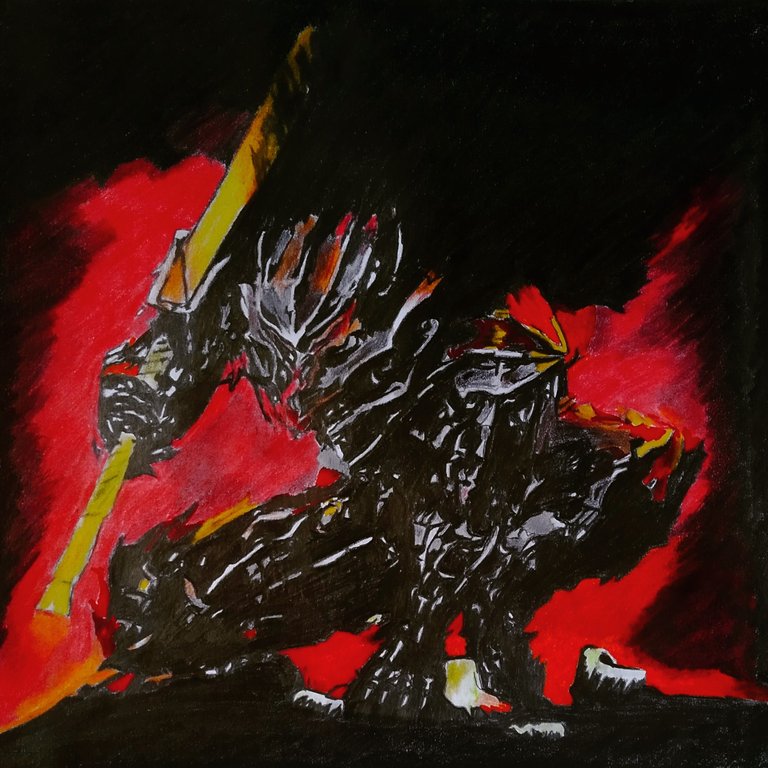 size 18*19
Material used: graphite pencil 2B, 6B, 10B, regular eraser, pencil colours.
Time taken: 8hrs
Reference https://pin.it/1ddzEpW
well he was very complicated to make especially his head and arm. this actually my second attempt. first one was disproportionate and the second one also has some of proportion issues but I'm very satisfied with this sketch.
This is guts in berserker armour, an armour that removes the feeling of pain and fear and this makes someone like guts unstoppable. also, the sword that he is carrying is called "DRAGONSLAYER" it is a massive sword. there was a description about his sword like this "it was too big to be called a sword. Massive, thick, heavy, and far too rough. indeed it was a heap of raw iron."
I made this after reading berserk manga. for someone who likes strong characters guts is a treat to watch. I got into Berserk through its theme my brother from its anime adaption of 2016. I also watched its anime made in 1997. Then I read its manga which is incomplete and while I was in the middle of the manga the maker of Berserk Kentaro Miura died, leaving Berserk an unfinished masterpiece.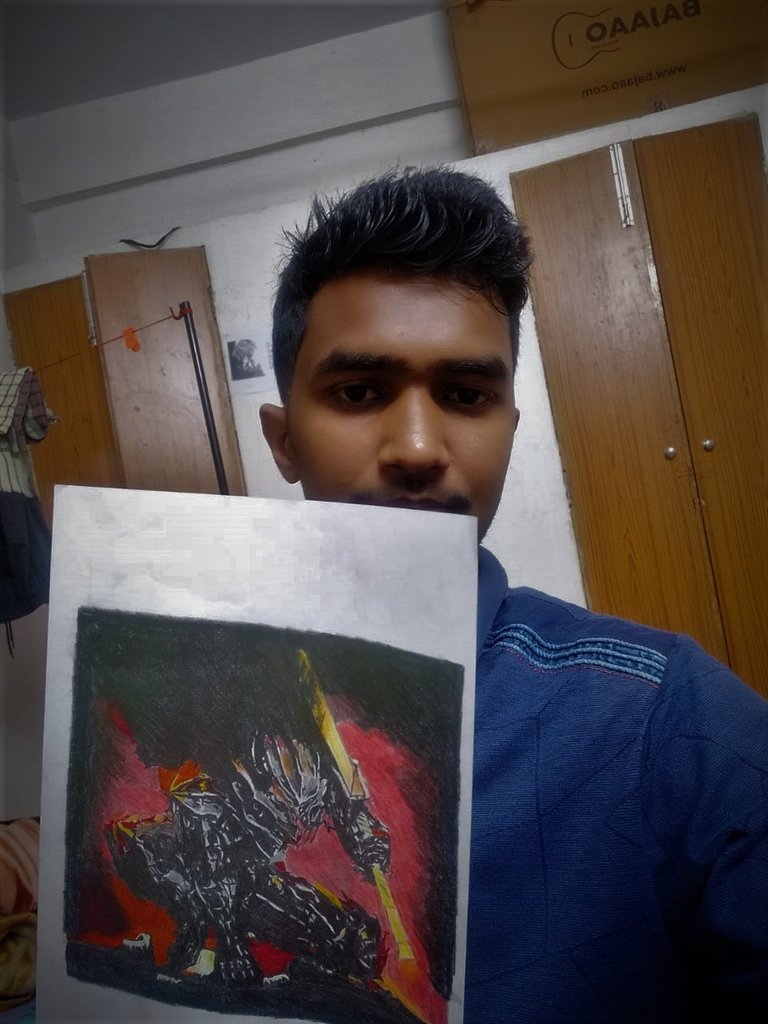 Me with guts 😎.
Thanks for reading,
Ankush
---
---