Sketch of custard custard.
Hi everyone,
I am writing this post from my hostel room where I arrived yesterday only. my 1st year was spent at the home and in 2nd year we were called on campus but after just 1-month, college went back to online mode due to covid. In that one month, I missed someone too much.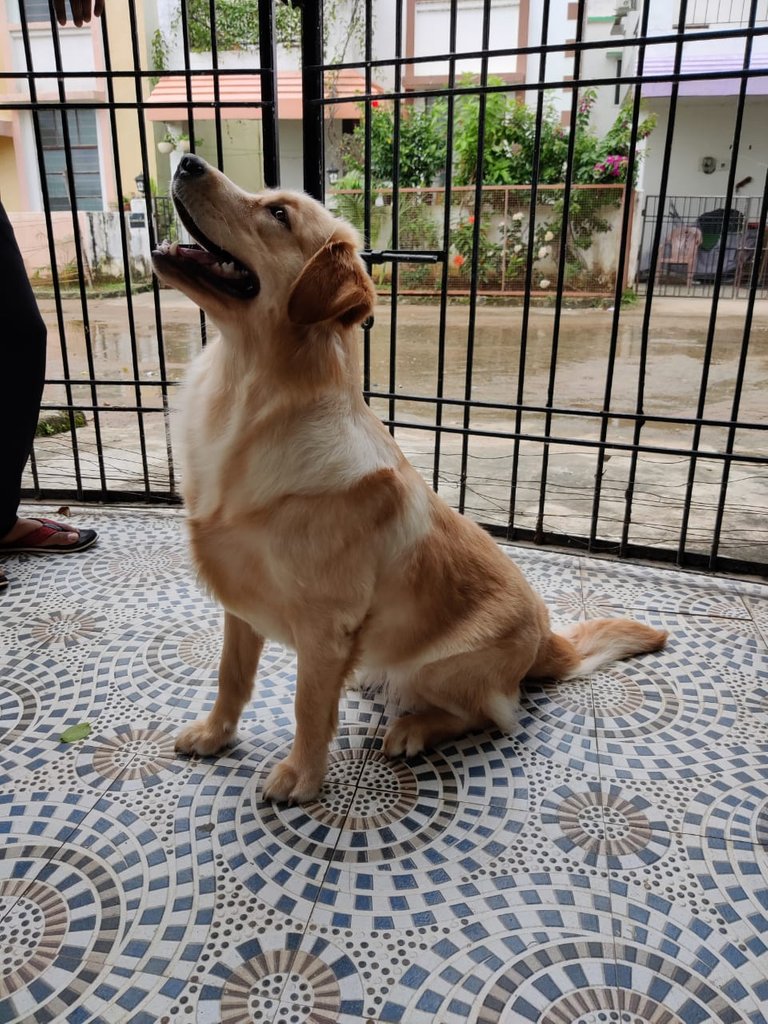 Custard. she's a Golden Retriever and although she's not my pet. she is my friend's pet. I love her very much. she is also very fond of me. before meeting her I was actually afraid of dogs but I've played with her soo much that now I love every pet.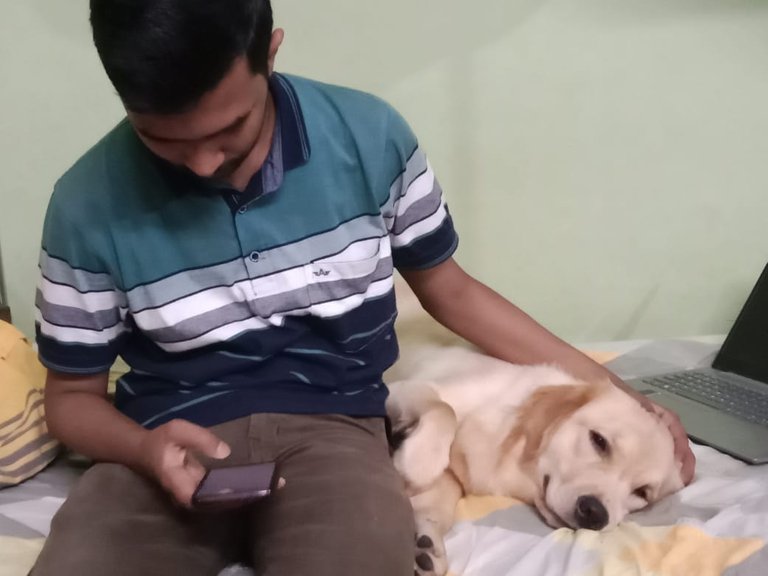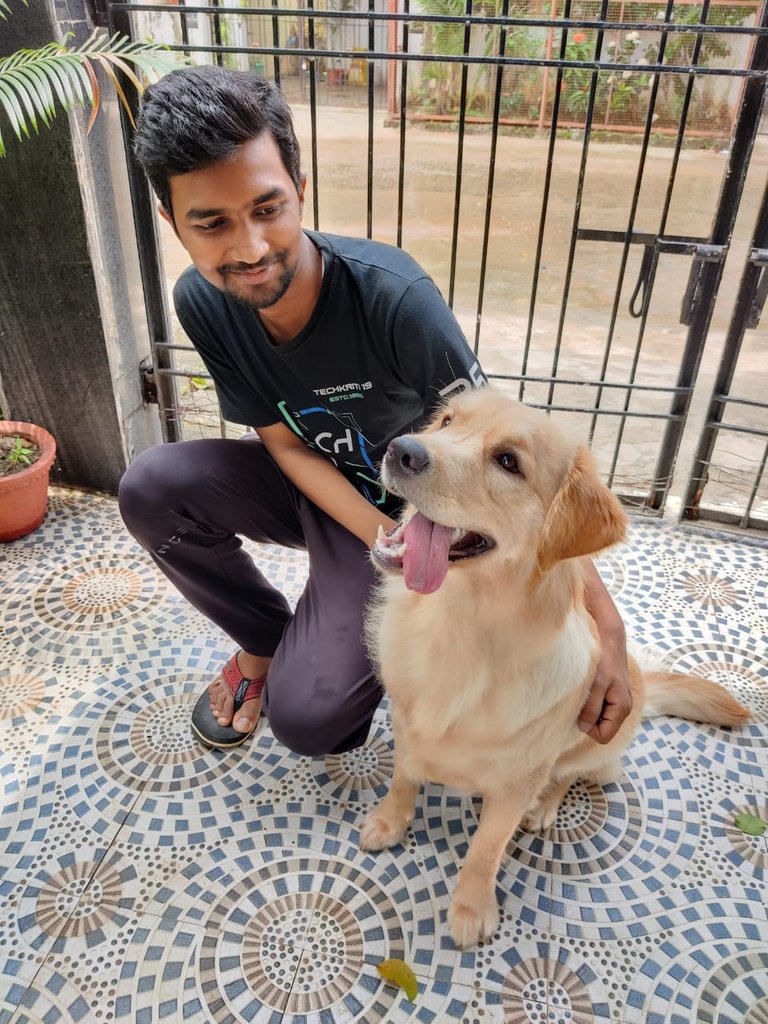 so in college, I got the news that my friend is sending her to his sister who lives very far away from here. so it's very unlikely that I'd meet her again. hence I made this in my hostel wall with a pencil.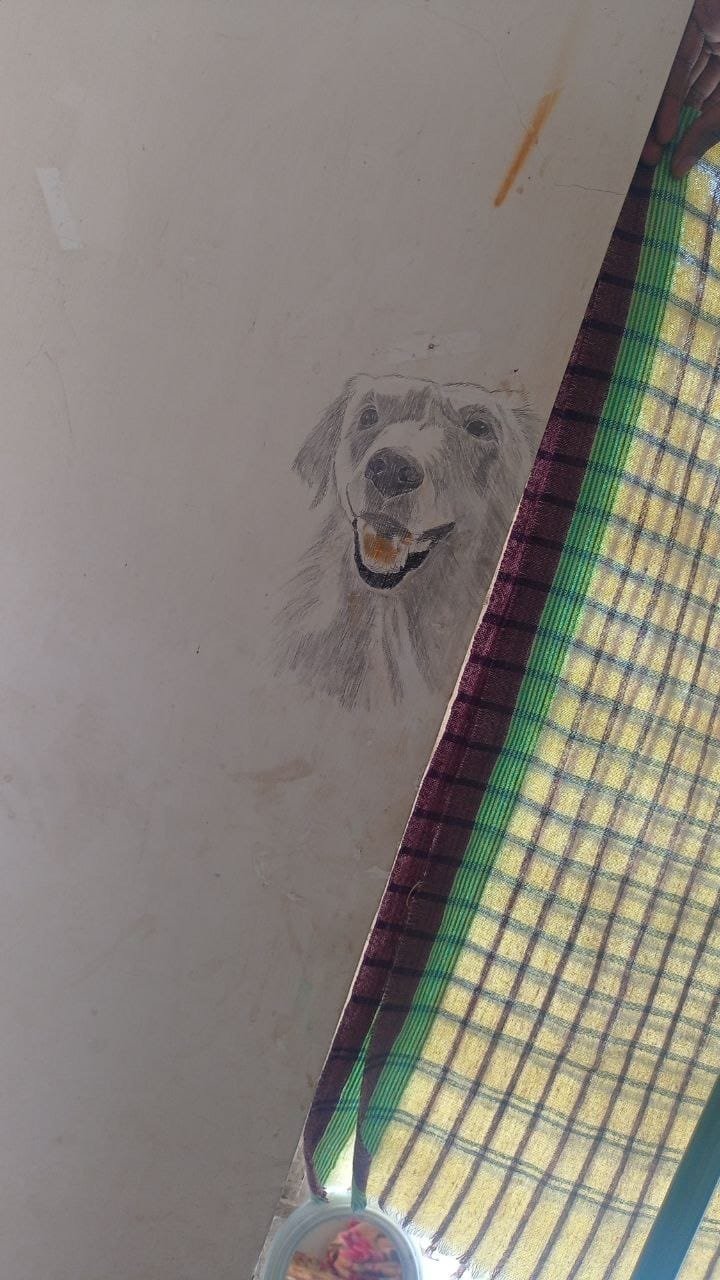 I made this for her. and I also went home to meet her.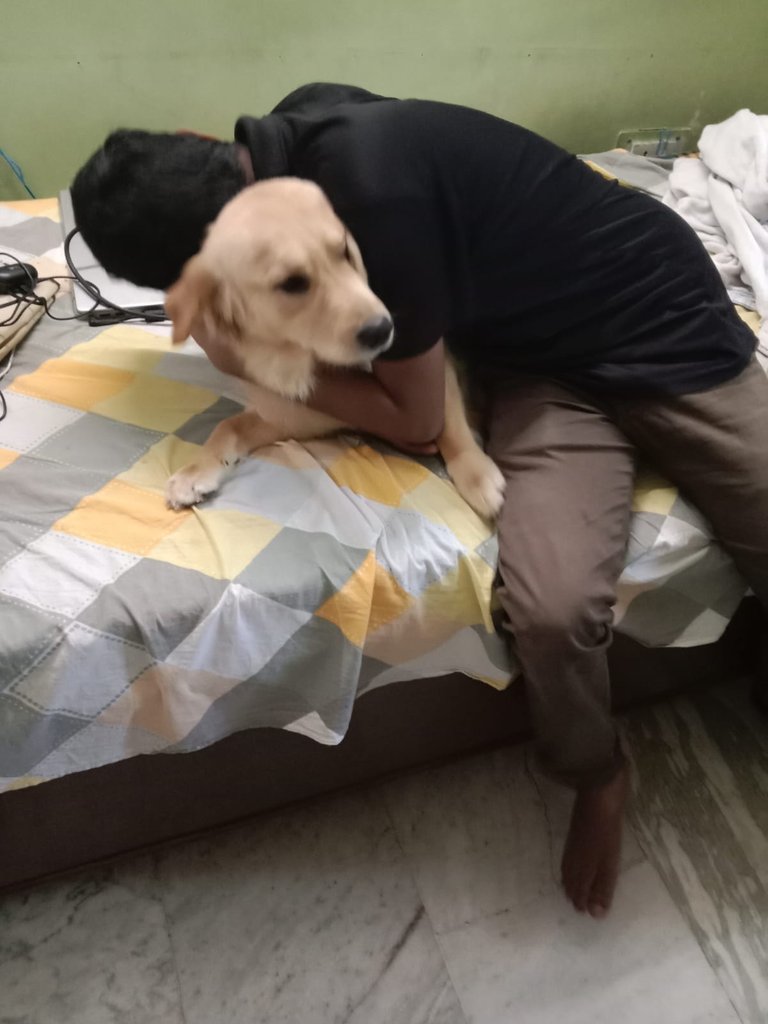 one last hug 😔. I hope I could meet her in future.
I have soo many memories of her, I'd never ever forget her. my friend used to call me her boyfriend 😅 she gets too excited seeing me even more than her family members.
That's all about custard. I do not have many pics of her. should have taken it when I had the chance.
---
---