Potrait of Mr. Nambi Narayanan
Hi everyone!
Today I want to share a portrait of ISRO's(Indian Space Research Organisation) scientist Mr Nambi Narayanan.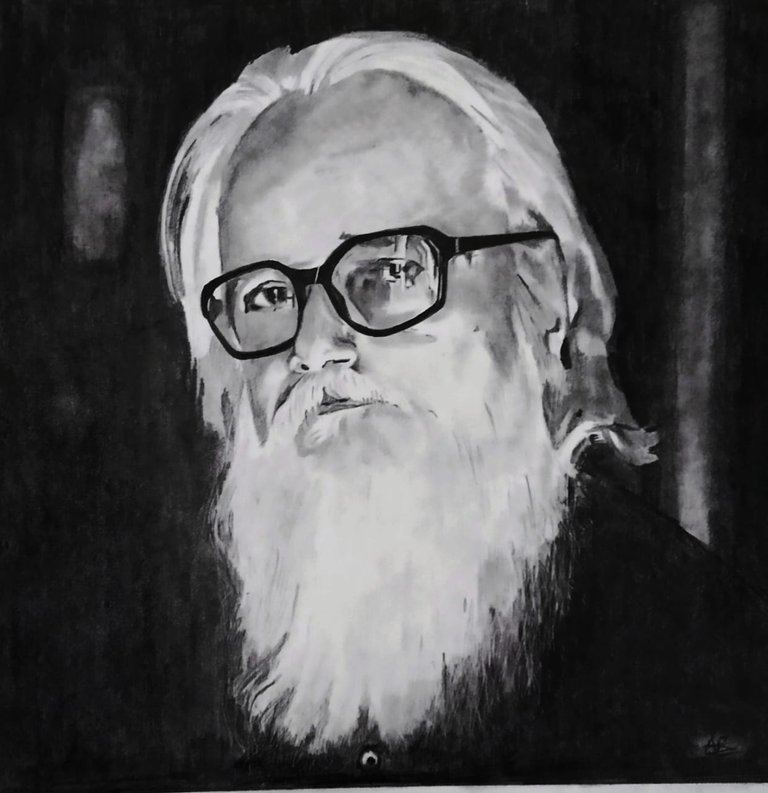 I watched my very first movie in the theatre, and got to know someone Truly Great, Nambi Narayana 😍. S. Nambi Narayana👑 is an Indian aerospace engineer who worked at ISRO. He was the head of the cryogenics division of the ISRO as a senior administrator.
In 2019, the government of India bestowed upon him the Padma Bhushan for his contribution to developing VIKAS ( Rocket Engine) which was used for the first PSLV that India launched.
His story is soo inspiring. It's sad that many people don't know about his achievements and contribution (which are extraordinary) to the Nation.
so, after the movie, I was greatly inspired by him and made this to honour him. made this real quick though like in 4hrs which is quite quick for me.
here are some progress photos.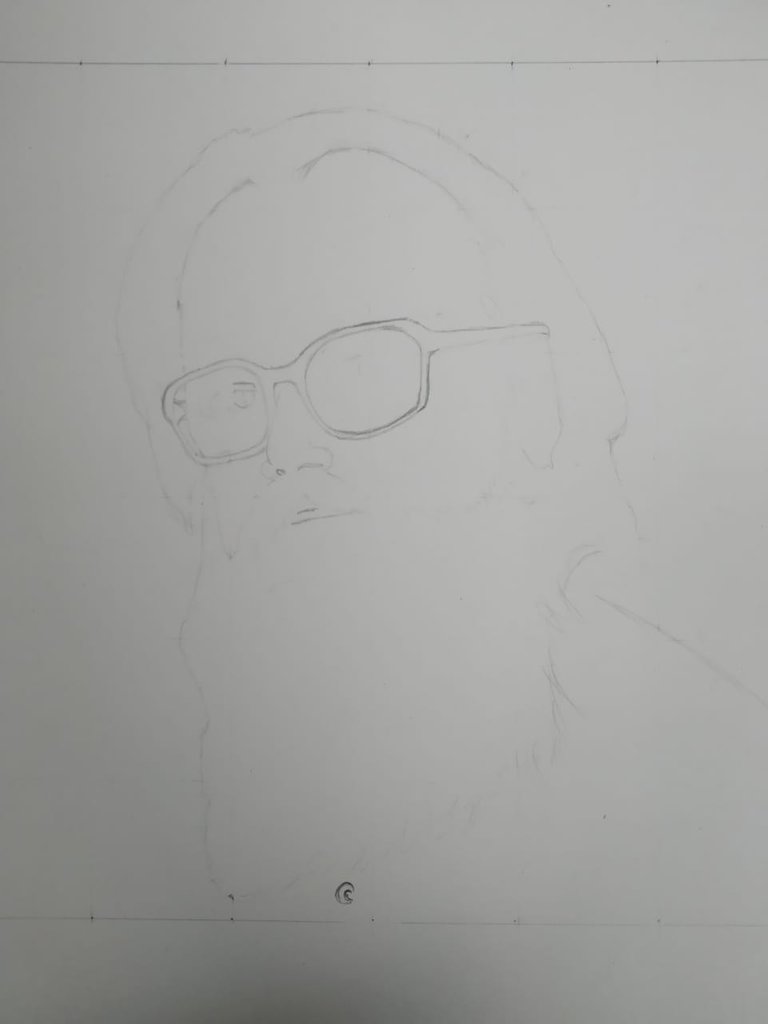 outline with grid help.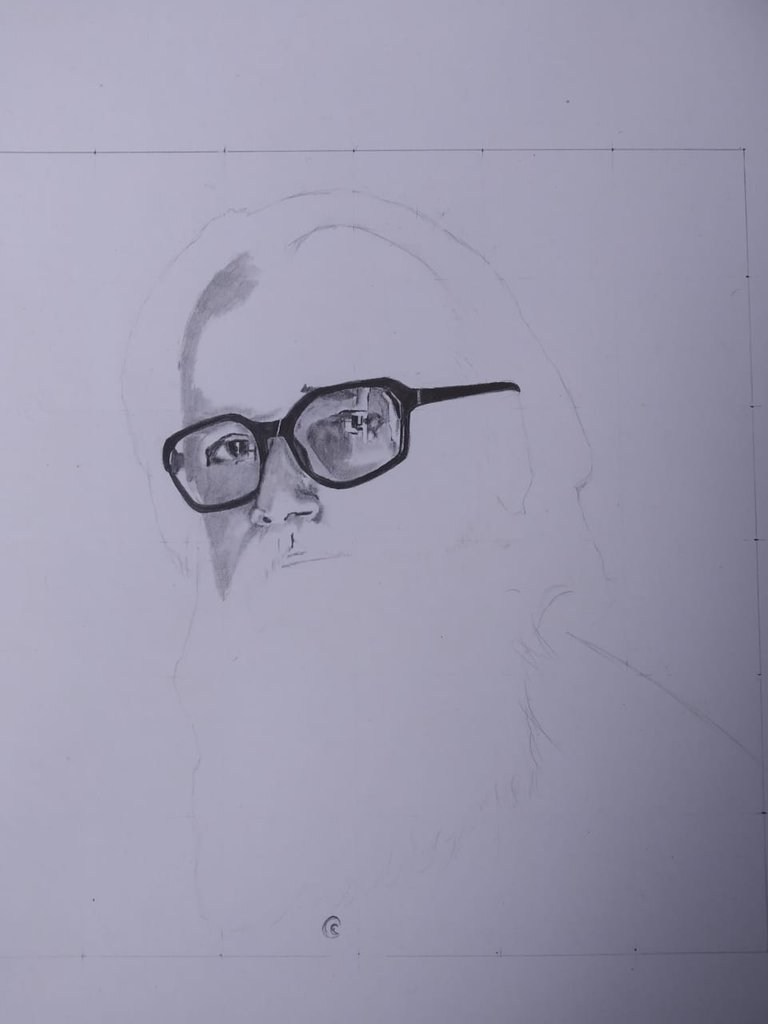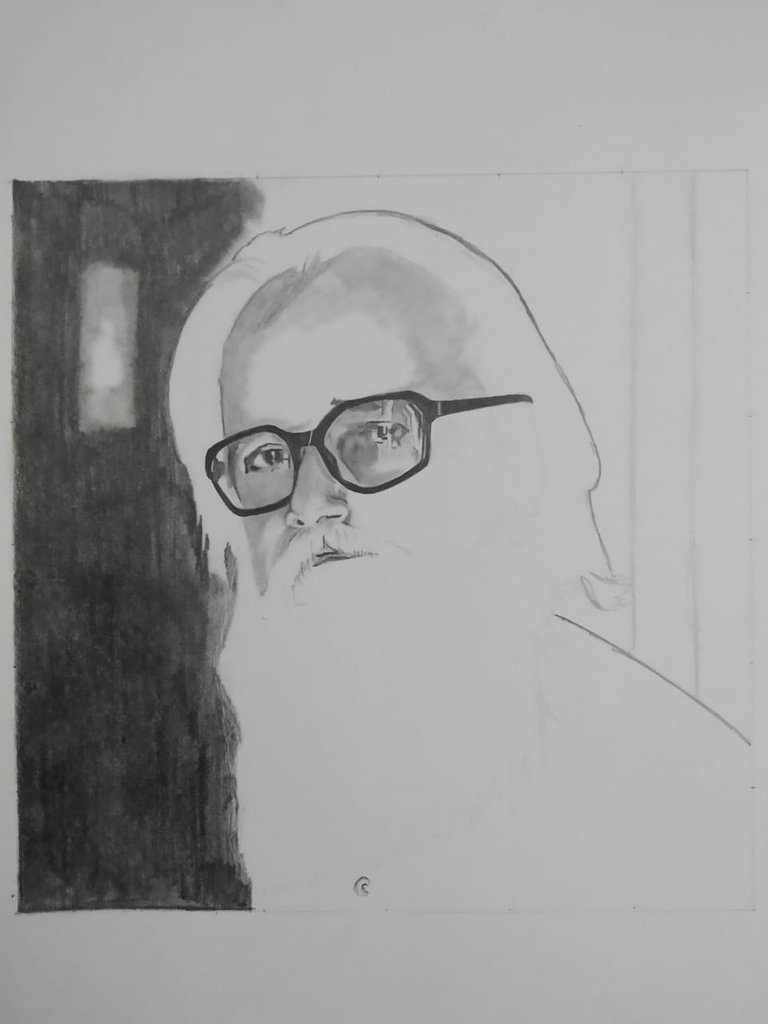 The beard is the hardest part, like in the last Viking drawing I struggled to make beard, I struggled here also.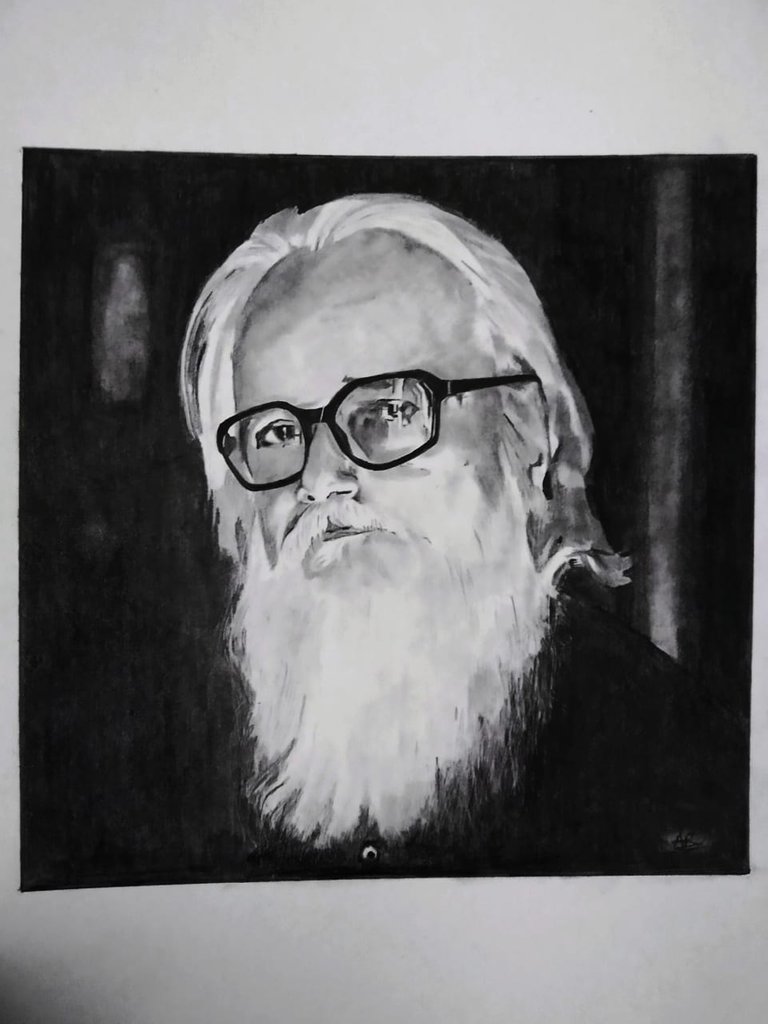 So, this is the final one. His life is very inspiring and I was so moved by the movie. I too want to get into the research field. I also started writing a review paper on Shape Memory Alloy which I have been procrastinating for a long time.
---
---