Drawing George and Meg from paperman
Hi everyone, back with a drawing. So a few days ago I watched a short animated movie Paperman by Walt Disney Animation Studios on Hotstar. The animation blended with classic 2D hand-drawn drawings was so enchanting. So I took this screenshot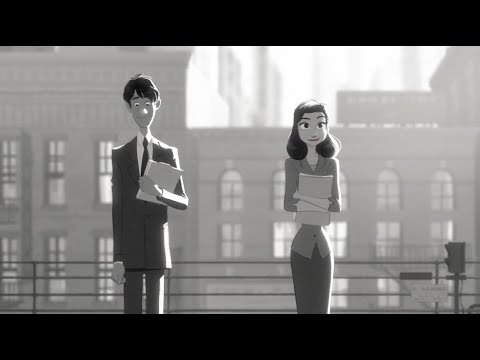 I had never made something like this before vintage drawings used in animated movies and I actually like those drawings more than today's drawings. so Here is the process of my attempt at it.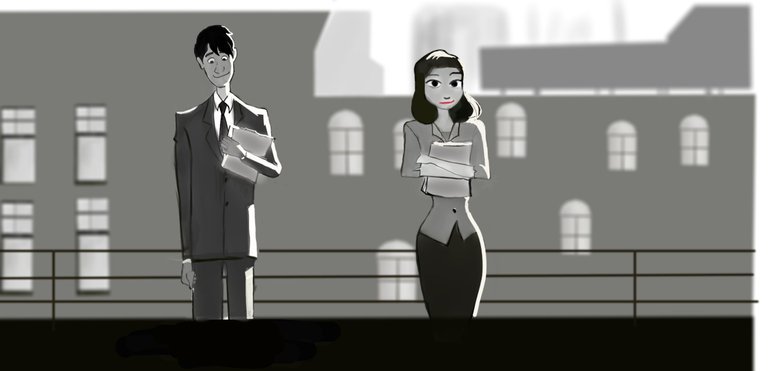 This is the final drawing, let's get to the process and I'd really like to receive any suggestions and feedback on how should I have used the application properly to simplify these drawings because I think I made this very complicated.
Step 1 (Basic Outline)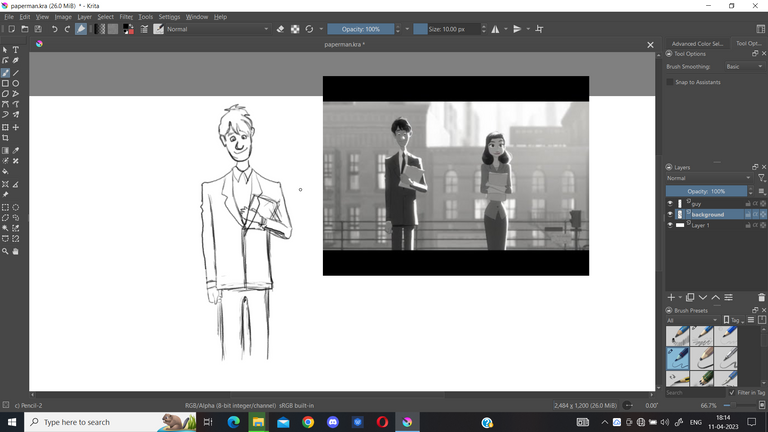 George's outline is not the final outline these are helping lines.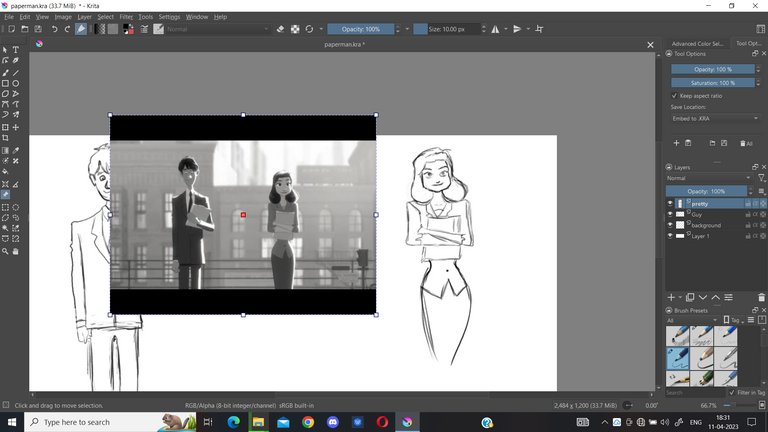 Meg's outline, and face got a bit odd but these are only helping lines so didn't bother about it much.
Step 2 (Final outline)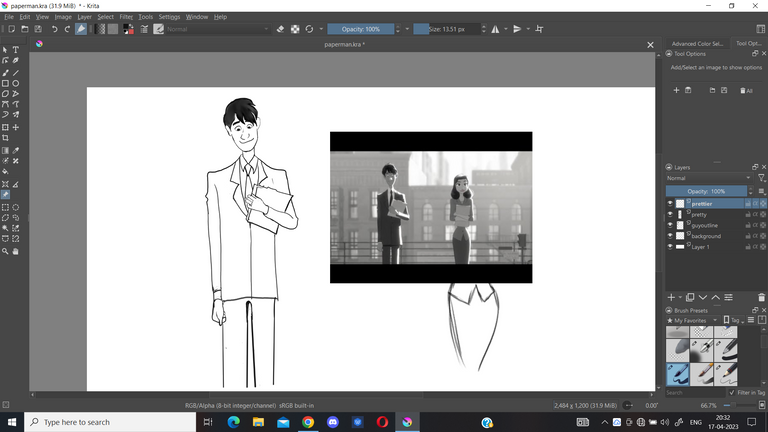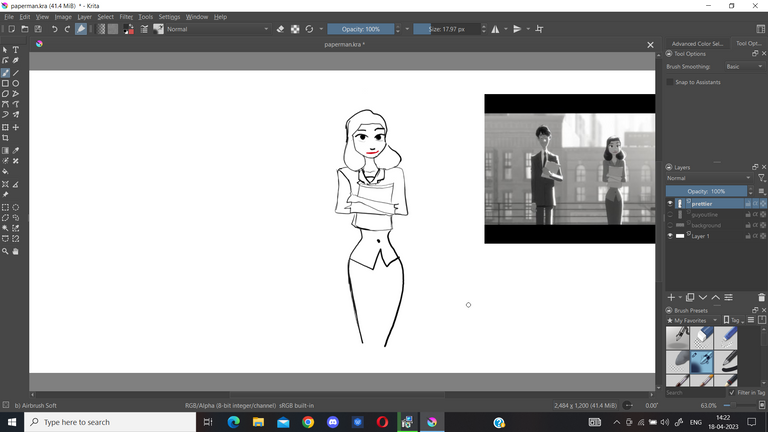 corrected Meg's face but couldn't get her to look as cute as she is.
Step 3 (background)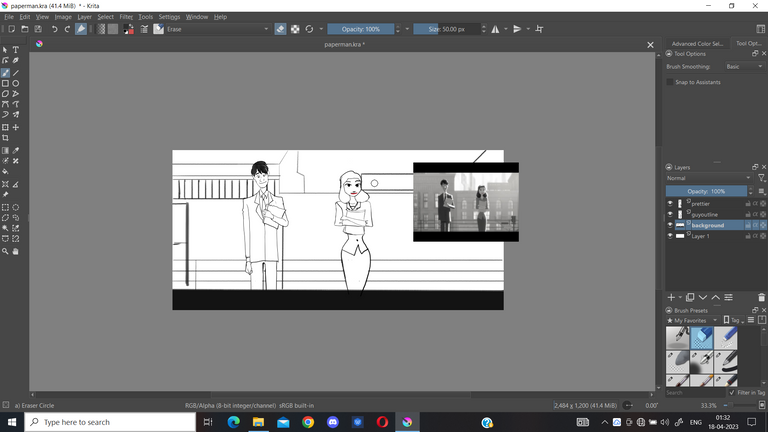 Step 4 (Colouring)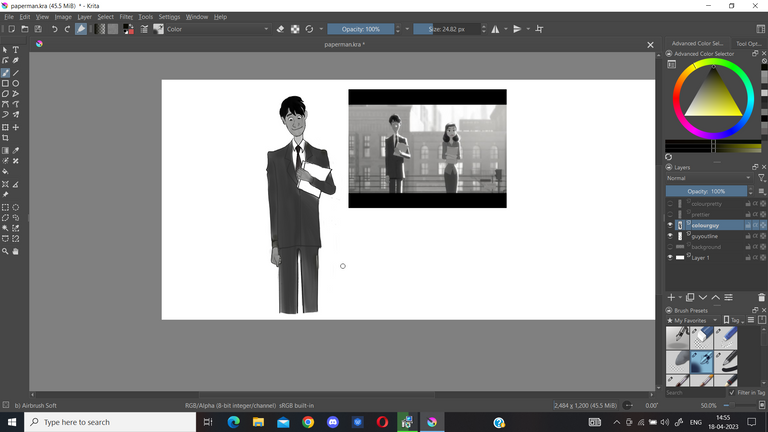 Used Airbrush and Blender, I tried getting the texture that was in the original but didn't know how to do that.

Step 5 (background)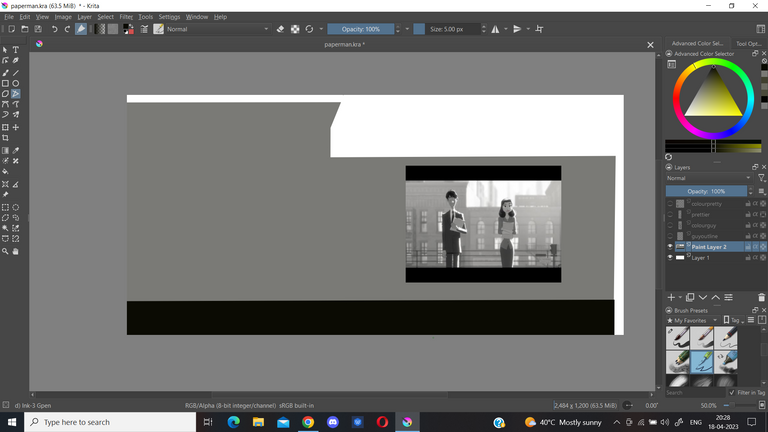 This is my second attempt at background, first I wanted to paint the background with a brush but again didn't got the texture so here I used fill tool to colour and made one window, copied it and adjusted it at various places.


for every copy and paste a new layer was made and if I merged all the layers I didn't have access to individual elements on the merged layer so had to use the lasso tool to move different elements around, this was very tiresome and this is where I think there must be a simpler way to do this. Also after adjusting the windows I made that layer using a filter which was really very helpful.
If anyone has any idea then how I could have done it more efficiently then let me know. This was different from what I usually make but this experience was very good. Looking forward to making more of these then realistic drawings.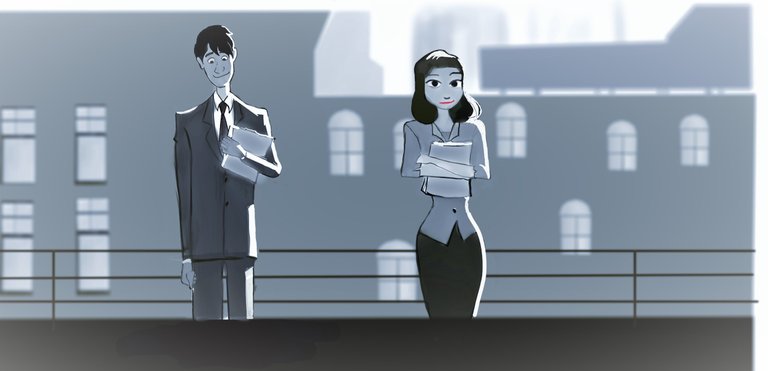 Oh one more thing guys you should watch this love story if you haven't it's just 7 min long, It was released in 2012 itself but I got to know about this masterpiece now only. Also, don't watch it on youtube as the music is not there which was a great aspect of the movie along with the hypnotic visuals.
---
---