Lonely Guitarist- Pen Study
Good day Hivers. Today I'll be sharing a drawing I made to today that portrays a lonely guitarist.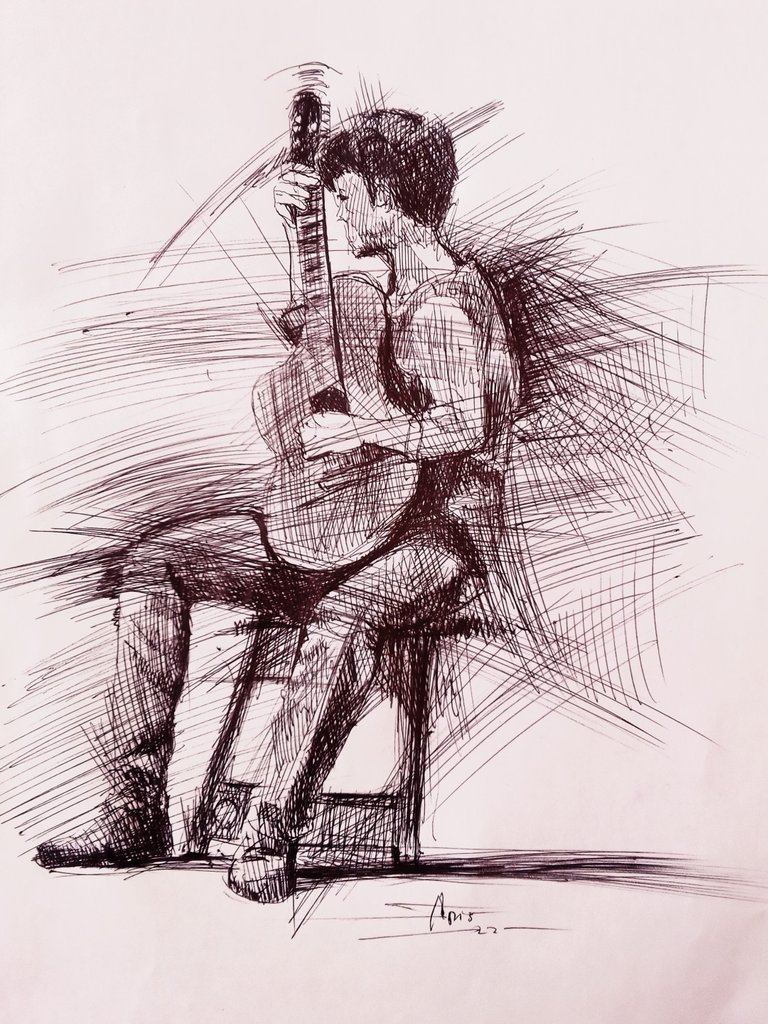 Most times we find joy in things we love doing most or should I call it passion? Yeah! Passion is the right word.
This is a a lonely guitarist savouring in the sound of his melodious tunes. He finds comfort in playing his guitar.
I made this with black pen on paper using Cross-hatching Technique. I'll be sharing my progress shots below.
Progress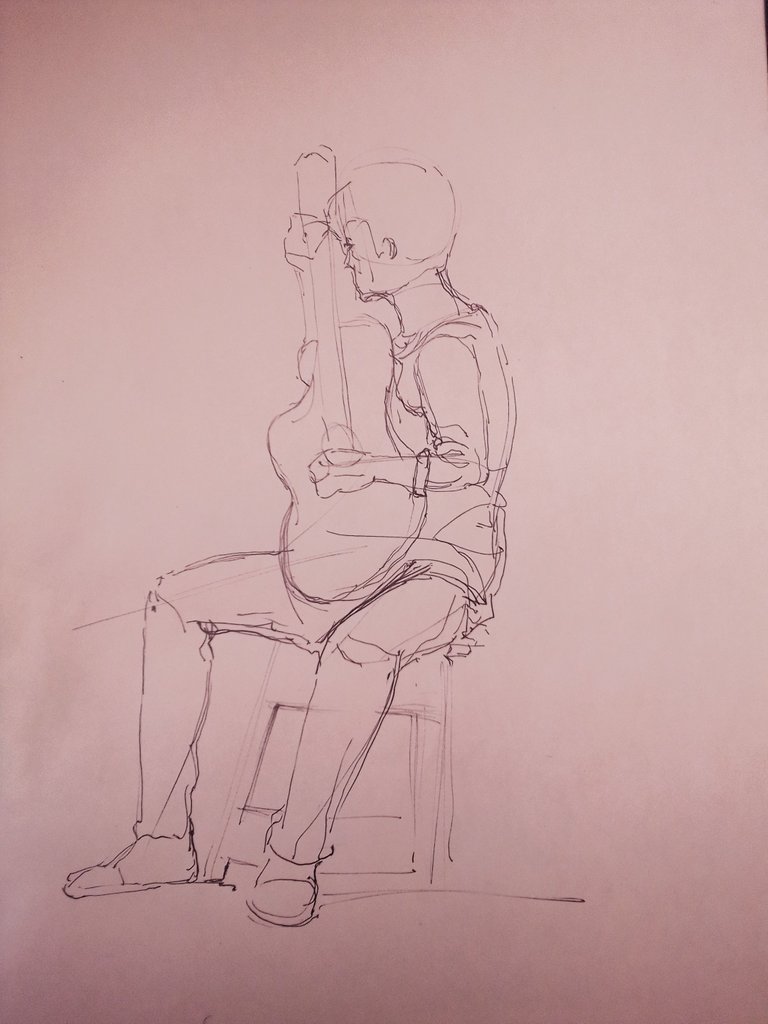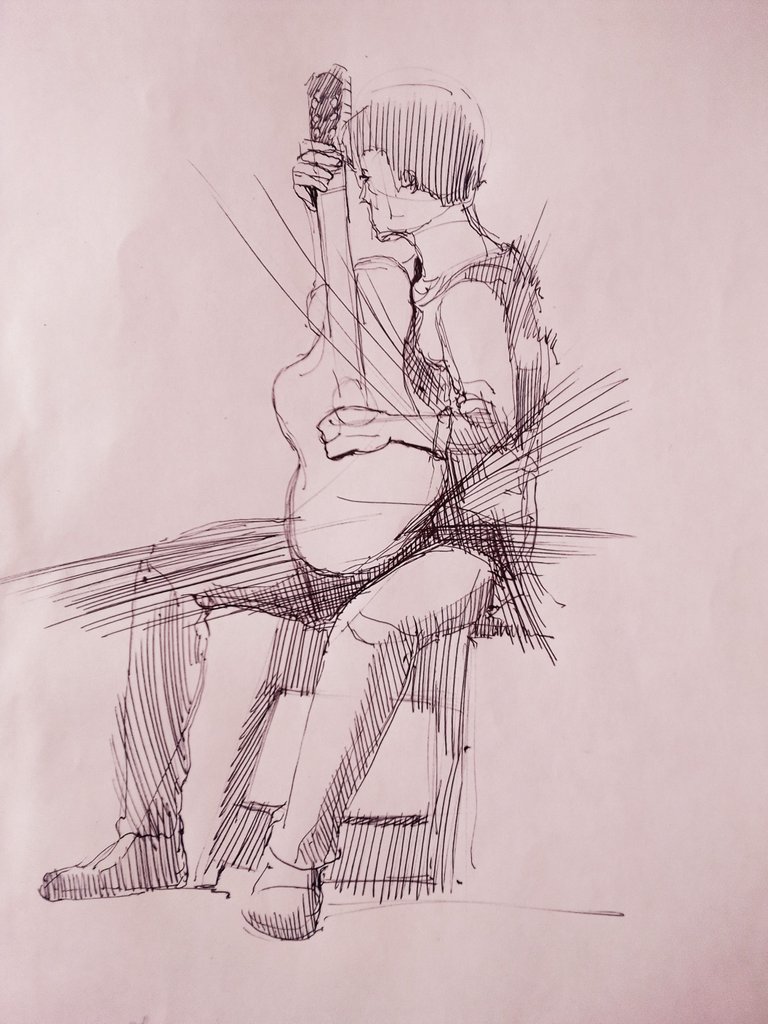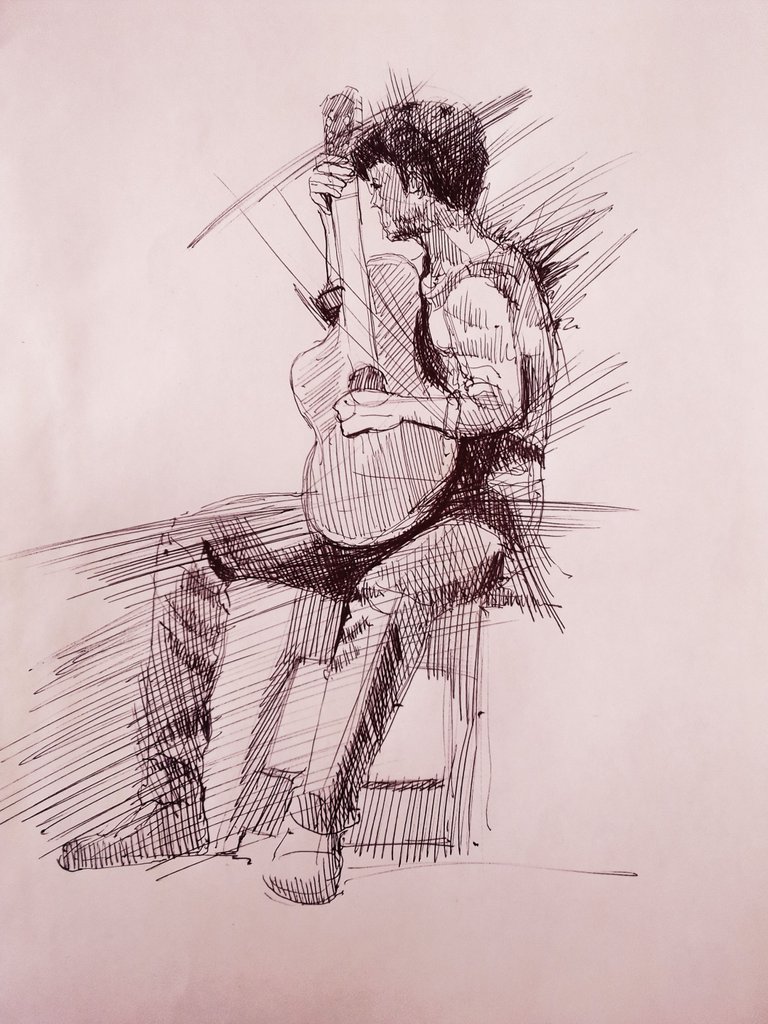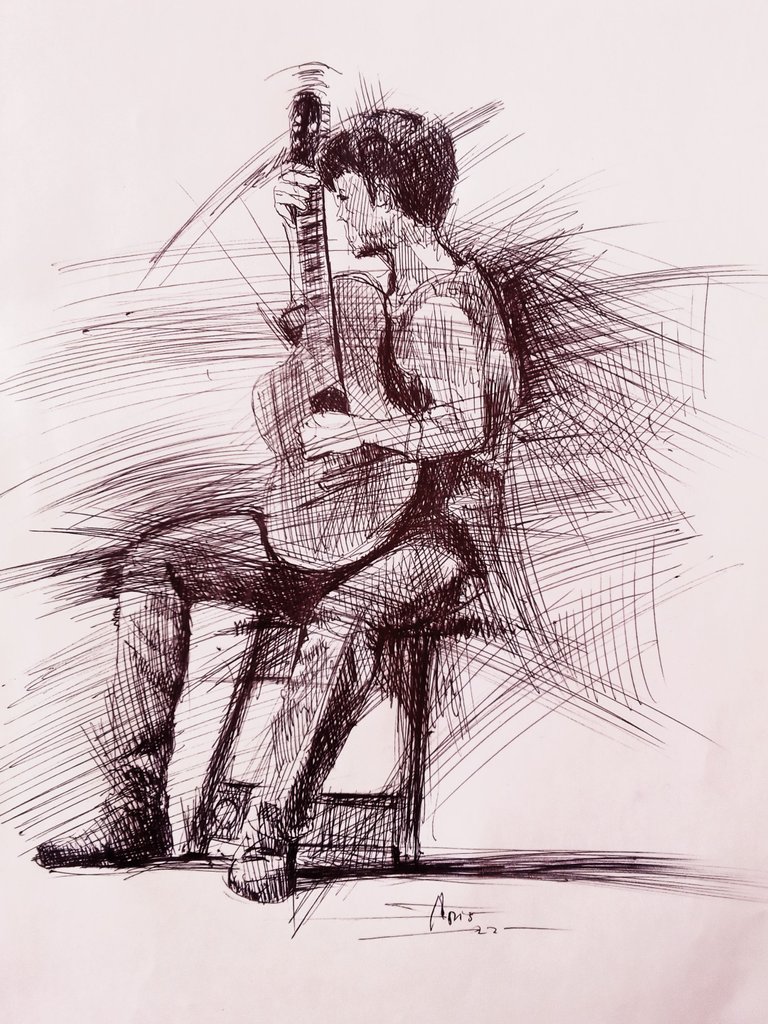 What do you think about this piece? Kindly feel free to express your thoughts.
Thanks For Viewing My Works.
---
---