New day - new bird
How do birds get to people? How do birds get to us? Another story. The woman found a jackdaw chick, raised it. The bird is completely tame, affectionate and curious. It will not be able to live on its own. But trouble happened: the woman fell ill with cancer and it became necessary to look for a new home for the bird. Today Biscuit-Seal and I went to town to pick up the bird to us. Its name is Stasya.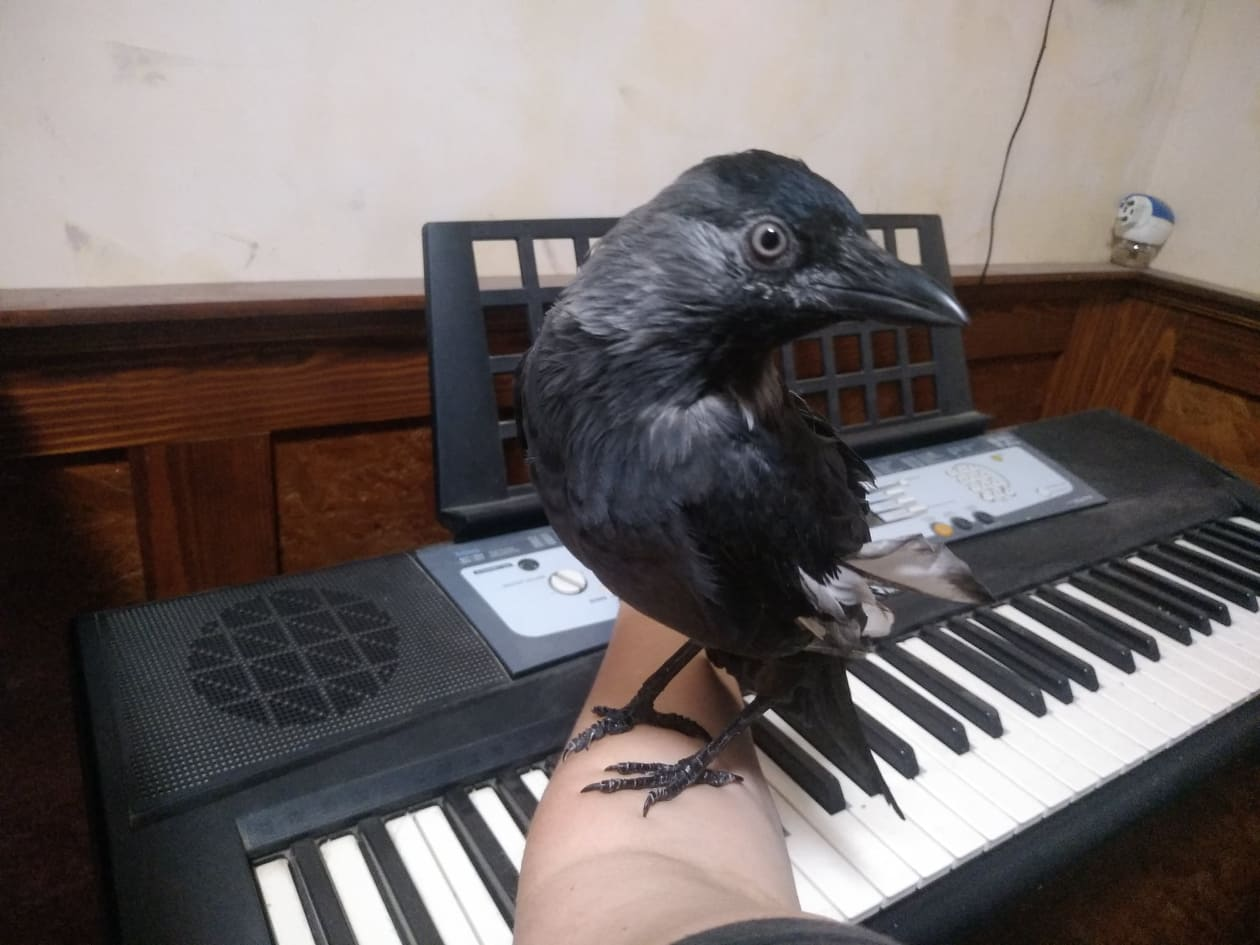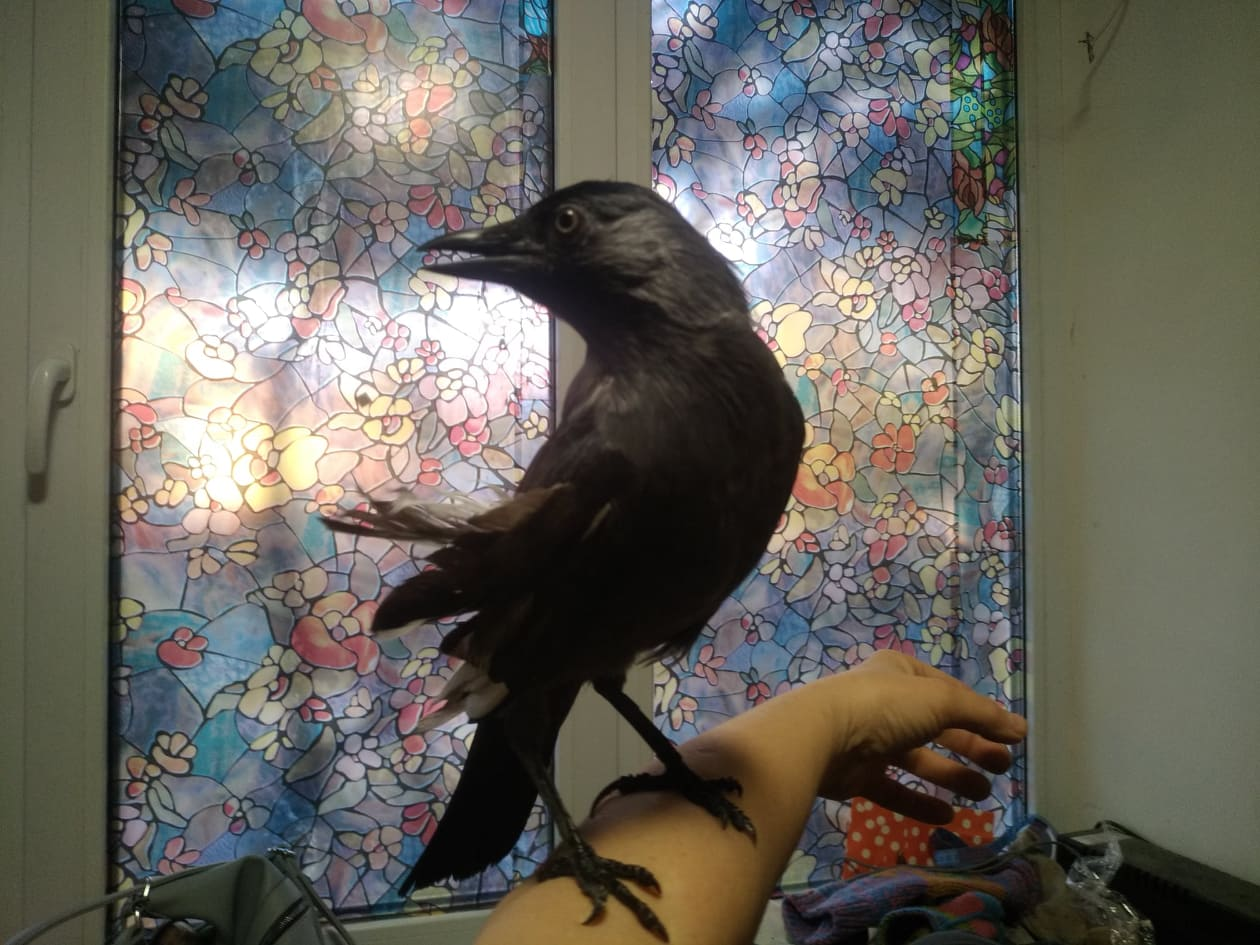 Biscuit-Seal is an amazingly car dog. She sleeps peacefully all the way wherever we go. This is a great success for me, because she is too young to leave her at home with other dogs.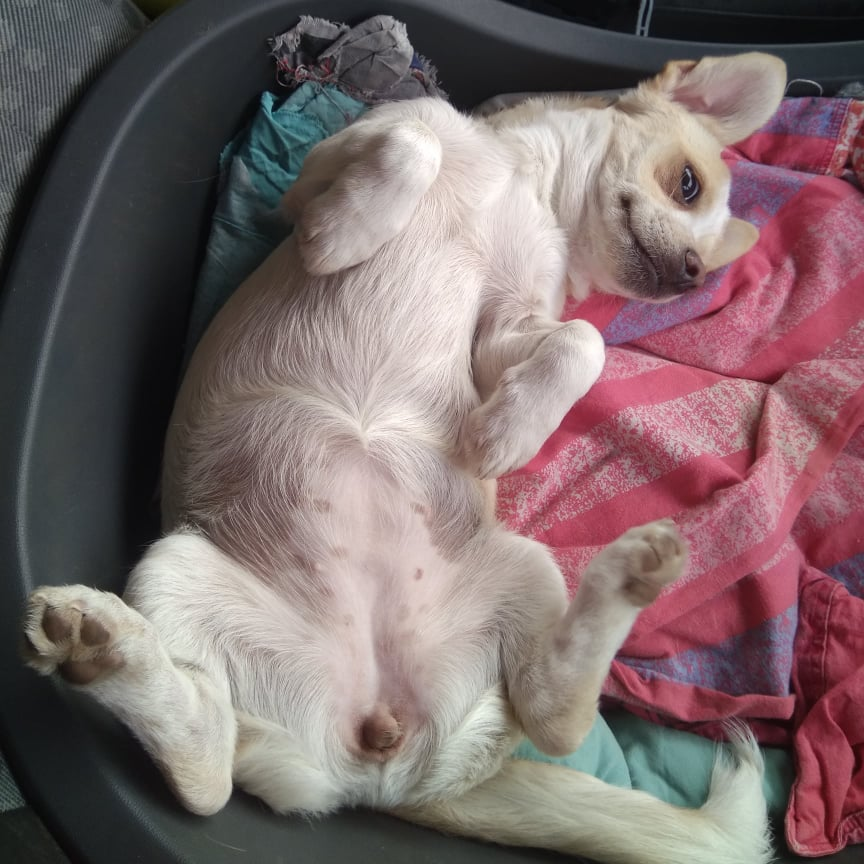 Usually corvids come to us in the spring during fledglings.

I hope that Stasya will make friends with the tame magpie Mag. But for now, I've put it in my room. The bird clearly has plumage problems due to vitamin deficiency and malnutrition. We have to fix this.

---
---