Girl Get to Know Wall Climbing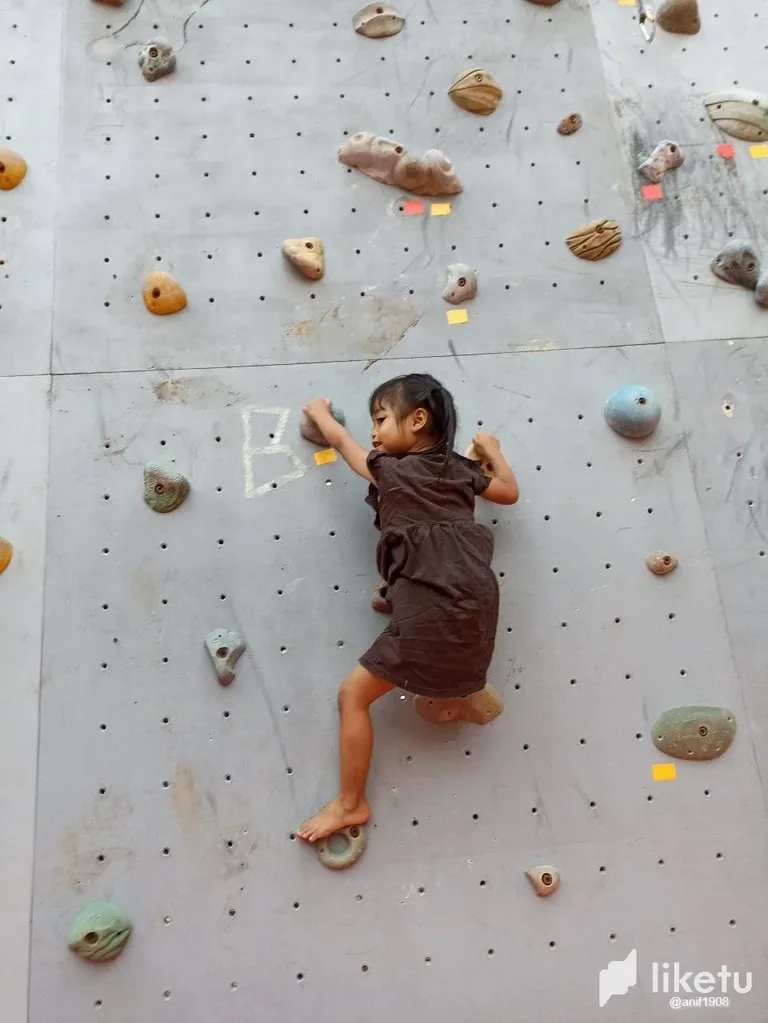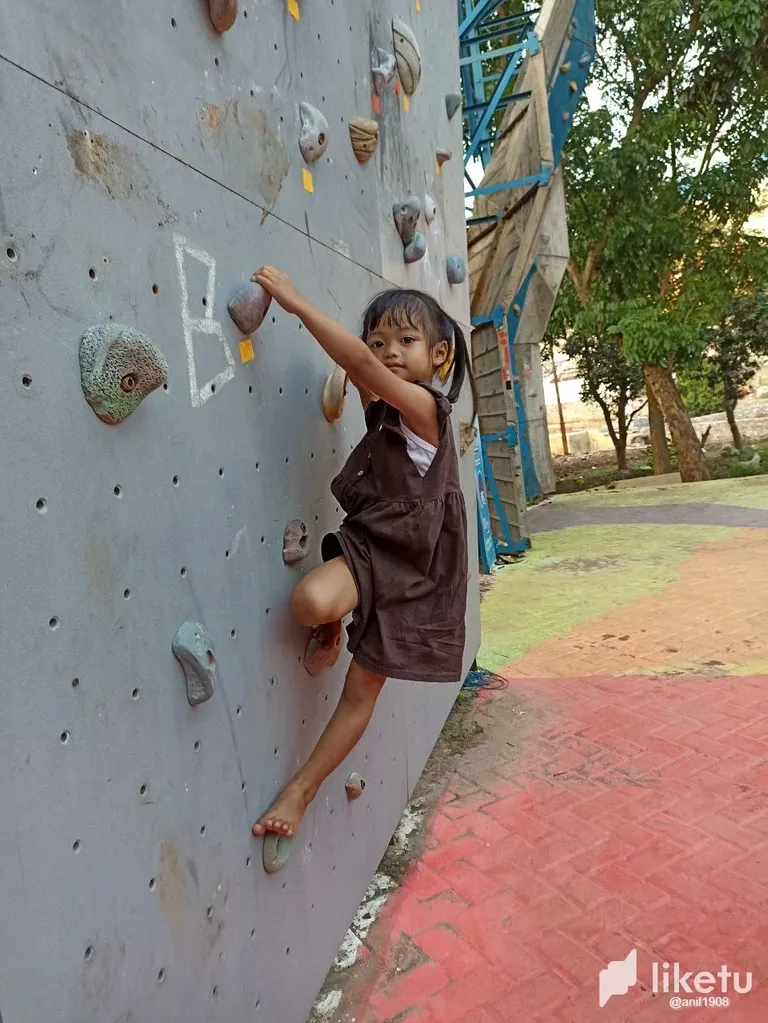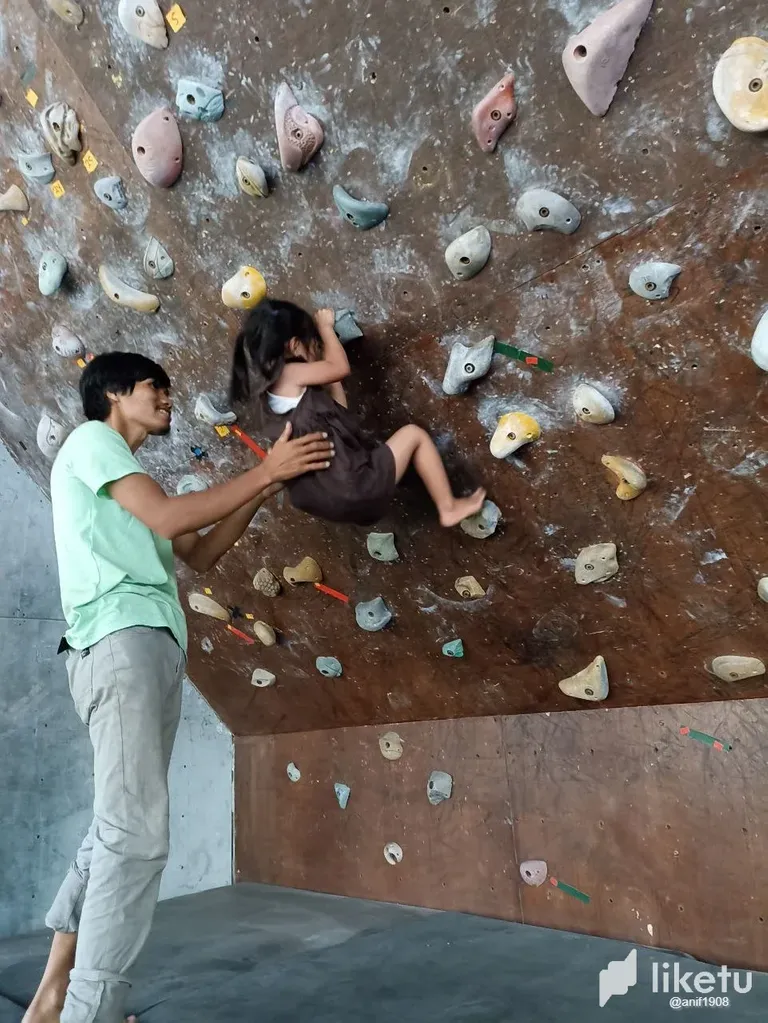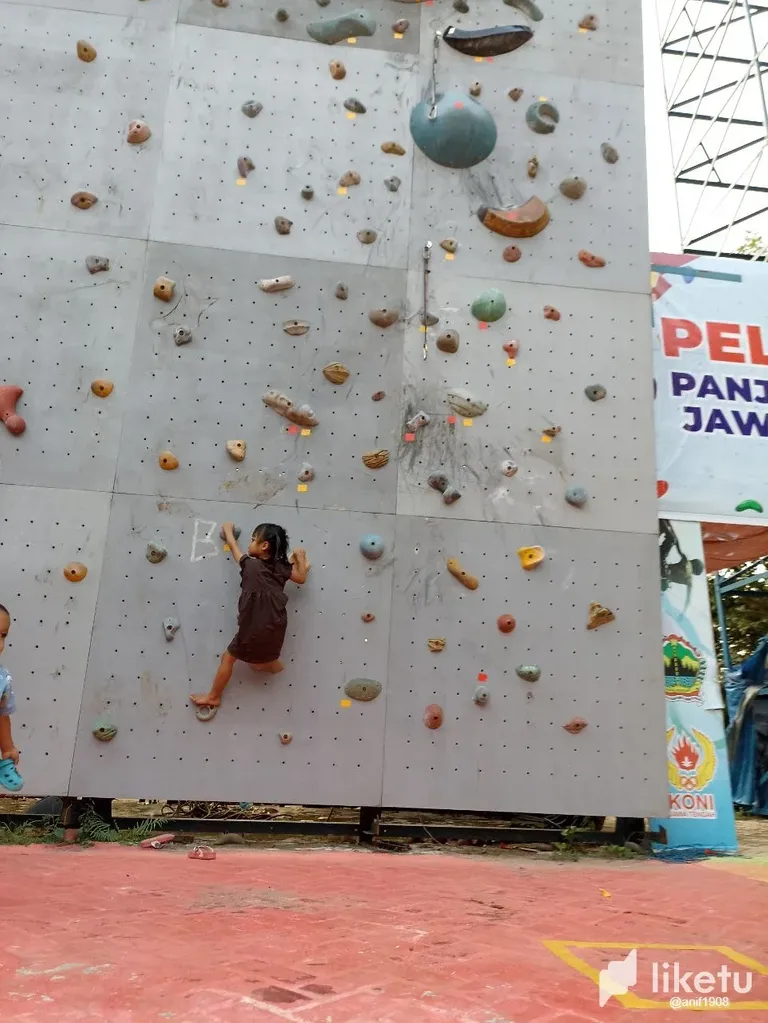 Hello Guys!
What did you do last weekend? My daughter followed her father to the venue of The Wall Climbing Sport of Jatidiri Stadium Semarang. There he tried to take a closer look at the wall used for training by the athletes. Trying to get acquainted more with this sport, which was part of his father's job as a Route Setter from this one.
She was very happy and was very curious to see, hold, try to climb the points attached to all the walls. And under the supervision of his father tried several paths that were there, both those used for Lead and Boulder training. I am proud because he dared to try to climb even though his hands are still small and maybe his muscles are also still very weak because she is still 4 years old.
I'm sure outdoor activities like this will increase the bond between the daughter and the father, and also be great for the development of his impulse. She was also very happy because she usually only saw footage when her father was doing the climbing, and now she can try firsthand what she is curious about.
Well, although his father worked as a Route Setter for wall climbing, I wouldn't force my kids to become wall climbing athletes either. If they want, they can do that, but if they are not interested then wall climbing will only be entertainment so that they are always happy. They are free to pursue whatever their dreams are.
---
For the best experience view this post on Liketu
---
---