Market Friday at a local charity store


I was on a mission this #marketFriday, I had to go to Lifeline, to find a text book, 'Bio Statistic,' a text book I donated a couple of months ago. The book belonged to one of my sons for a Masters study program. He wanted it again for some more study. Ten years had been a long time ago and during a clean up in one impulsive moment it went in the box for Lifeline. I had to make this right and buy it back.
Lifeline at Coolum is a popular shop frequented by many locals of all ages. It relies on the charity of people freely donating goods and run by many kind people donate their time to run this charity shop.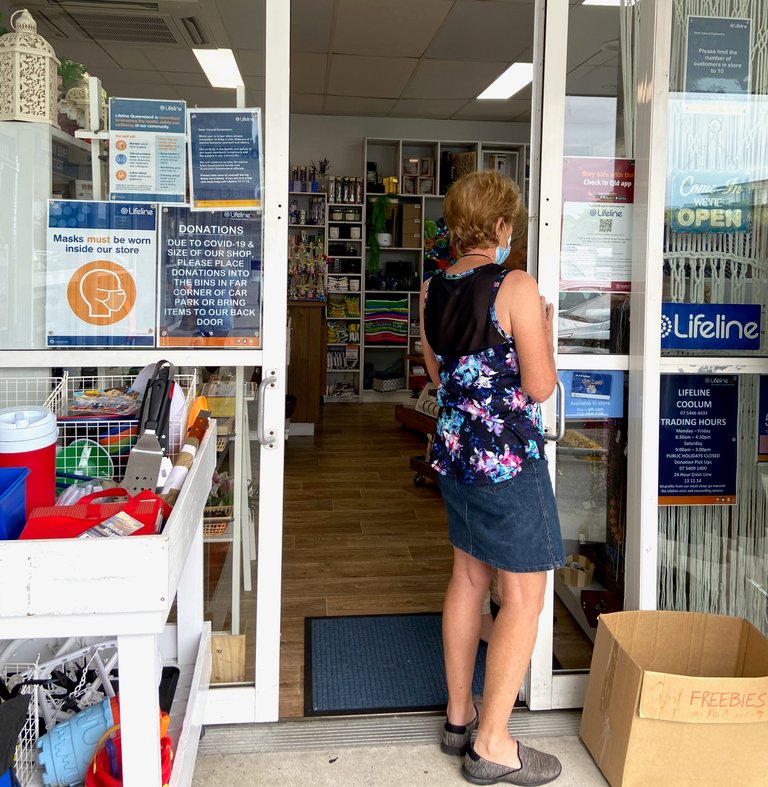 My first stop was the extensive book shelves positioned at the back of the shop but no 'Bio Statistics.' Feeling a bit disappointed but never down. There is always Ebay!
For now I was ready for a browse, this was my first visit to this fabulous shop, it was full of absolutely everything. The saying is true, someone's junk is someone's treasure.
Check out hummingbird cookbook, the yummy cakes look delicious and I wondered caught my attention. This owner was into sharing.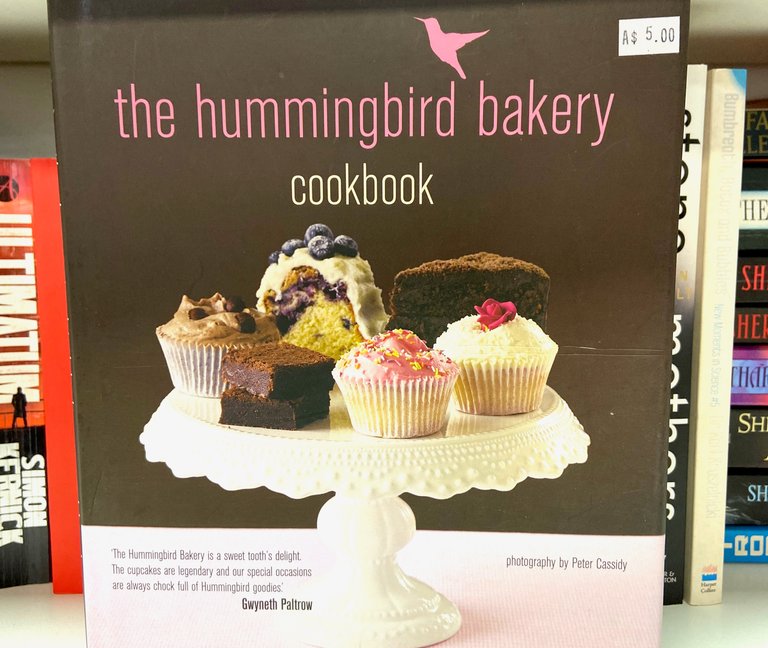 I imagined a little child wearing this lady beetle bag to daycare once upon a time.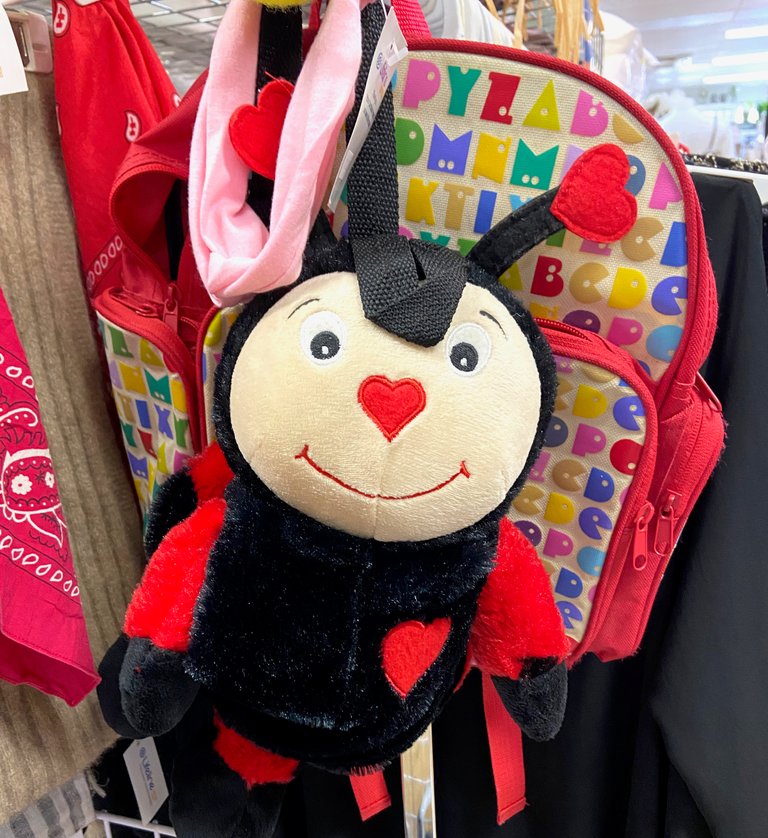 Looking at a very full shop of absolutely everything imaginable I wonder who once owned this these items, who treasured them and for how long. Maybe they were shifting and downsizing, maybe the children had grown up and left home or maybe even the owner has passed on.
This very regal old world dog must have been loved by somebody for a long time. What a gorgeous boy!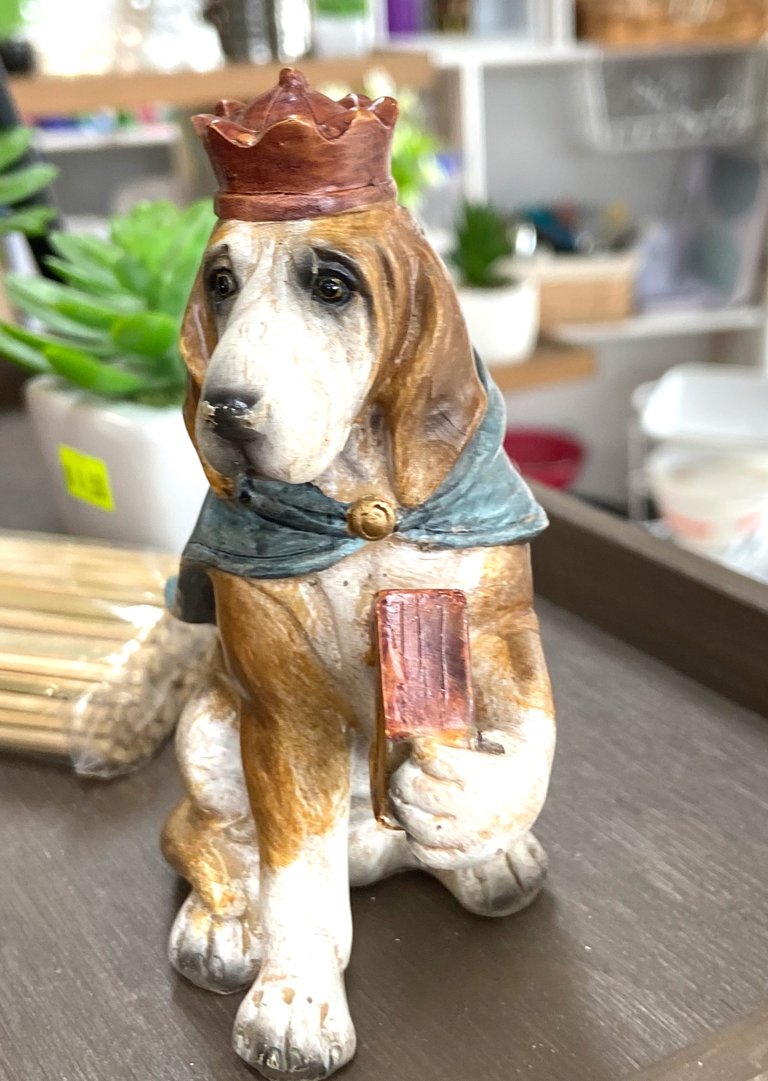 How many buttons can you count? At least I now know where to come for a button or two.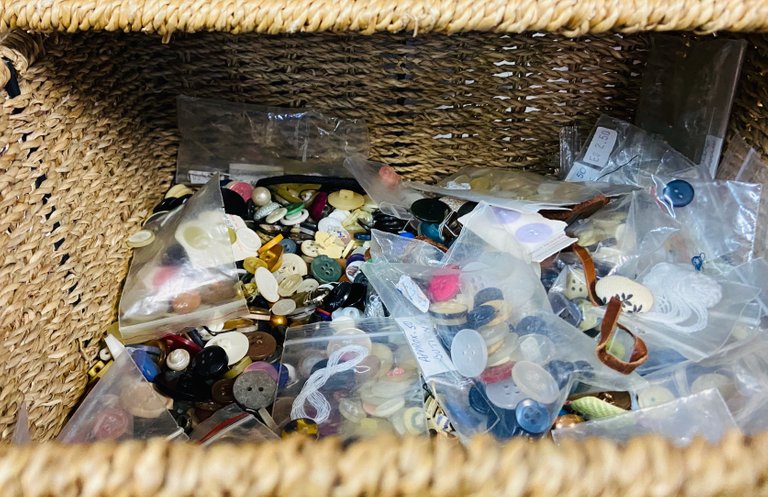 There was even colour themed presentations on shelves, loved the combie van as it always brings back memories of my young days.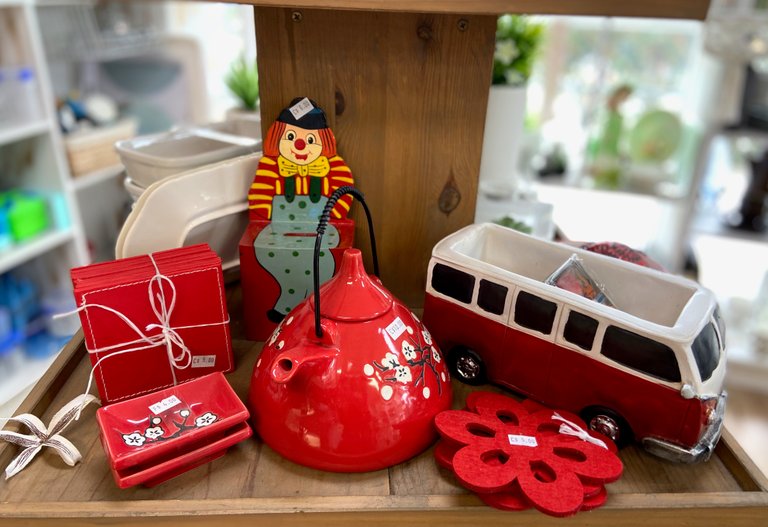 Check out these quaint little dwarves, see no evil, hear no evil and do no evil. Maybe they would look cute positioned around some pot plants.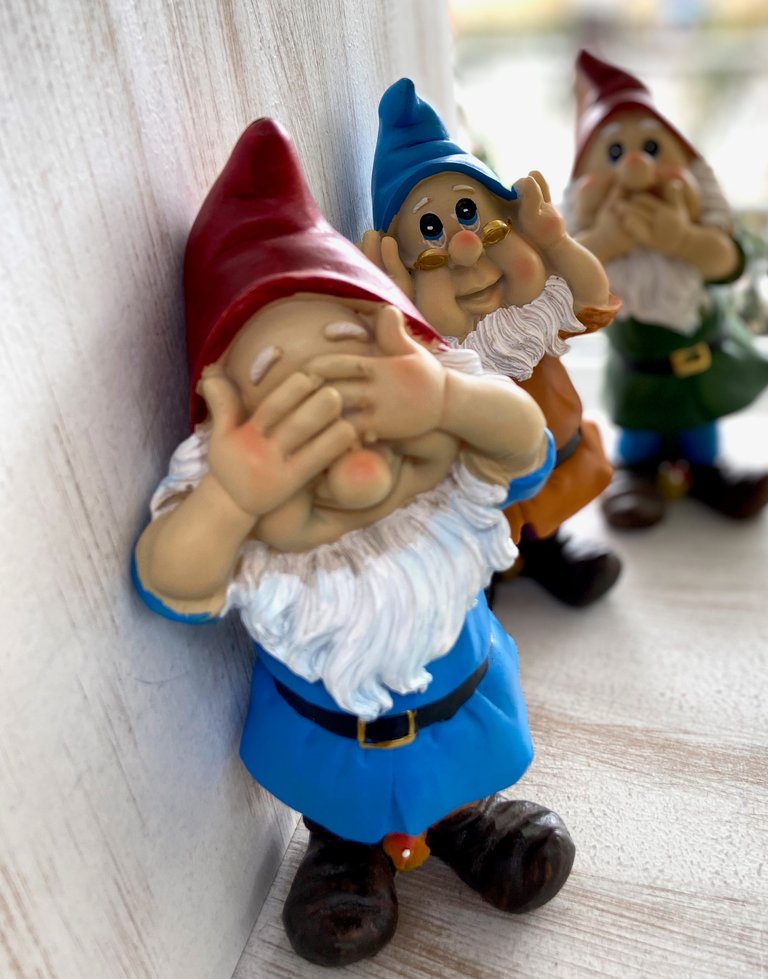 Oh my gosh check out this little coaster with a price tag of $1 too. These cheeky little coasters were popular many years ago, and obviously in demand by customers at Lifeline.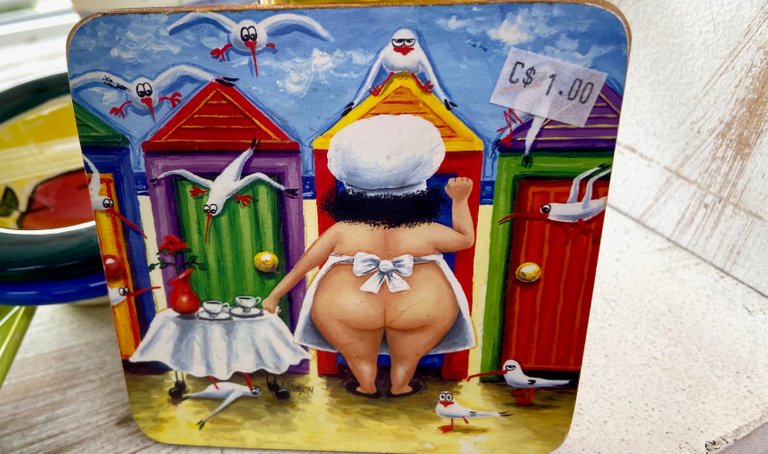 Here is a cheese plate that dates back a few years. I am sure it has a retro look now.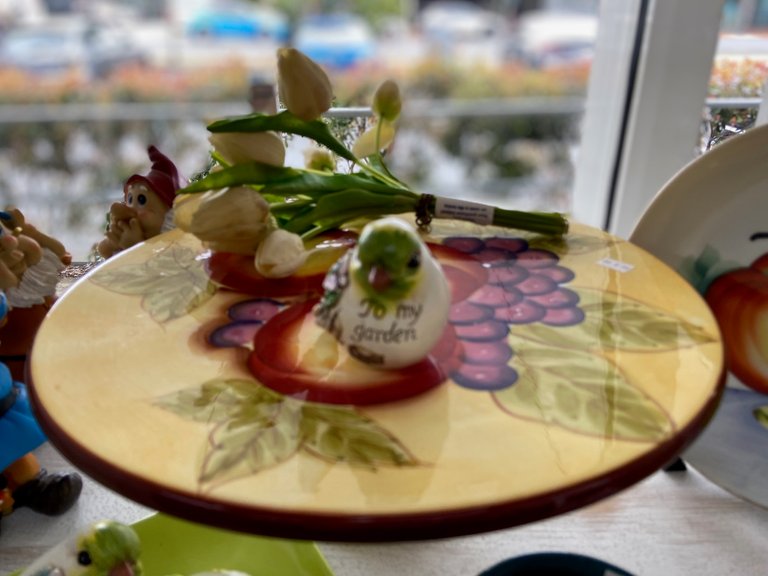 All sorts of glassware were arranged on little shelves ready to be taken home for vases of flowers or to be filled with wax for candles.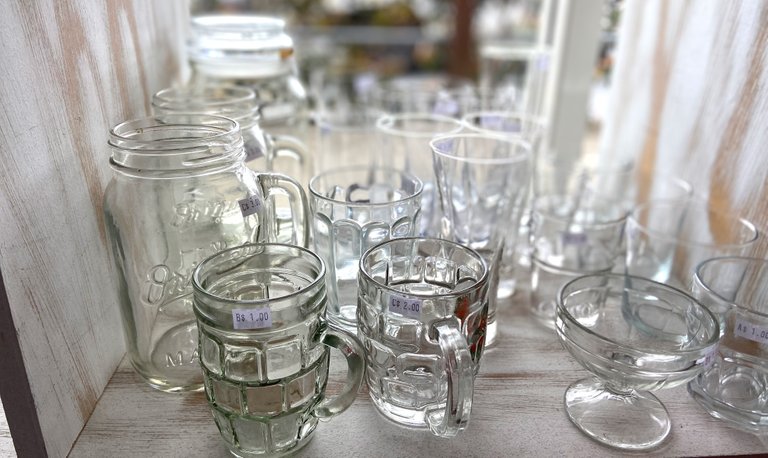 Or these beautiful wine glasses once filled with red or white wine for dinner guests sitting around a table for dinner.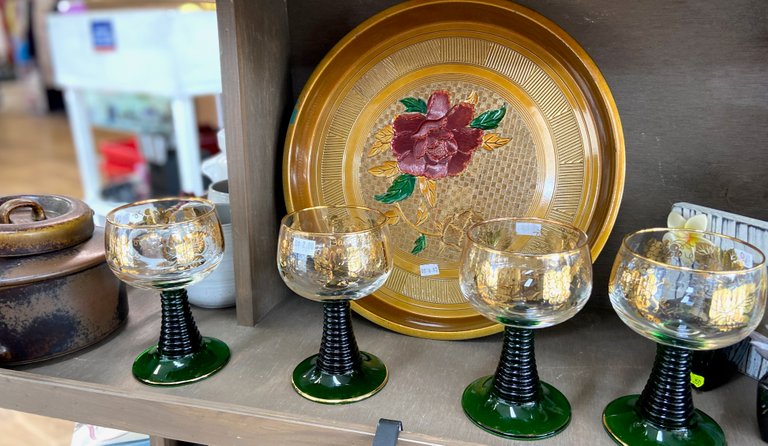 These pretty pink material flowers stopped me in my tracks, I can see them sitting on a table in a lovely old lady's lounge room.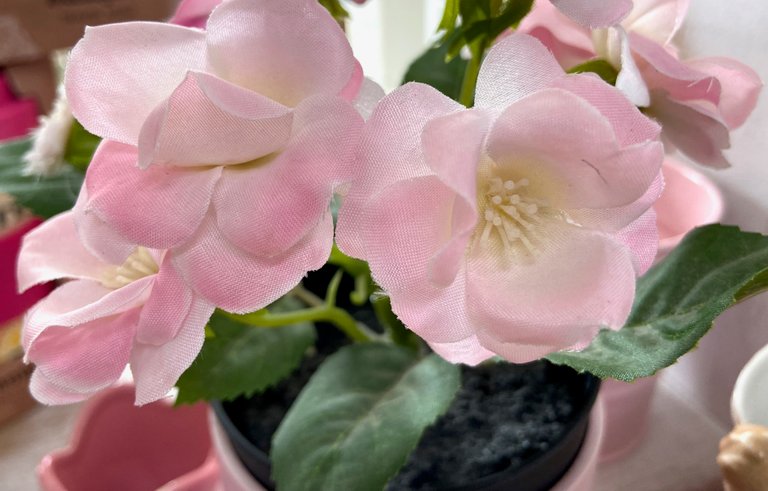 I could see myself wearing one of these 'retro' sun hat in the garden.
What do you think, #alwaysaflower on my head?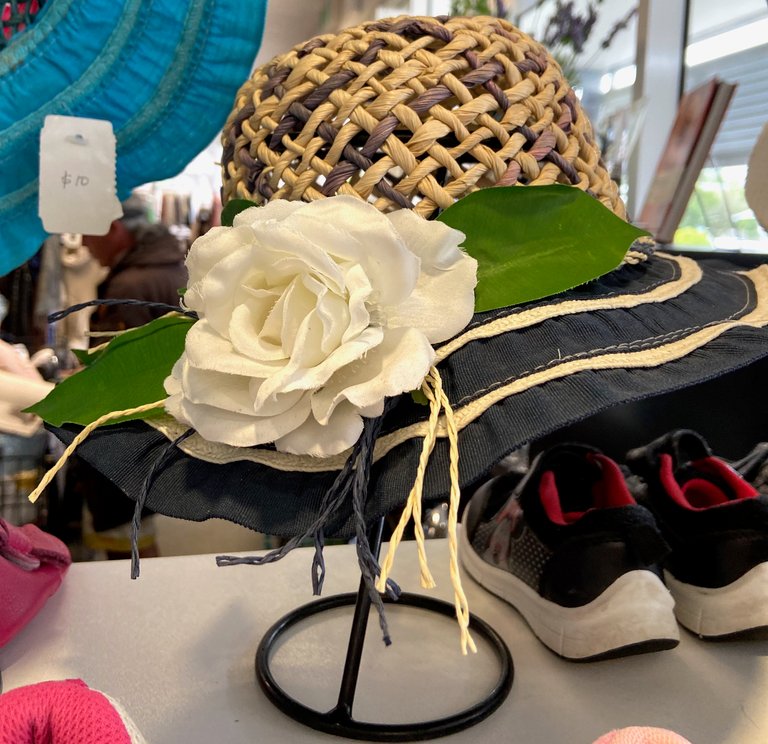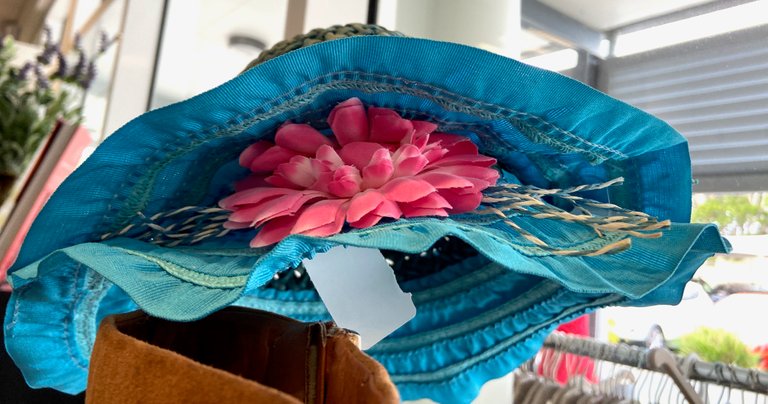 They looked new to me! I was told by one of the lovely ladies that Lifeline was trying out some new products for the shop. The good thing was that they were not too expensive for the customers to buy.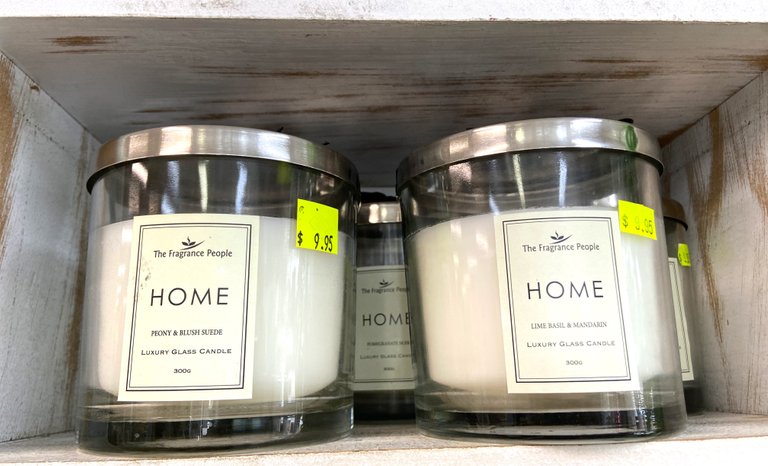 It was the birds that caught my eye, they were brand new, the tags said it all.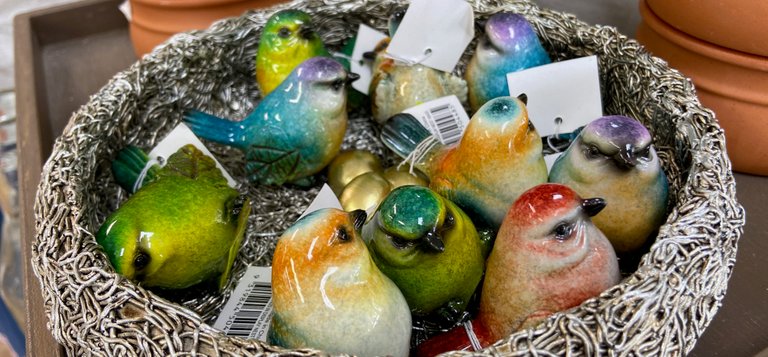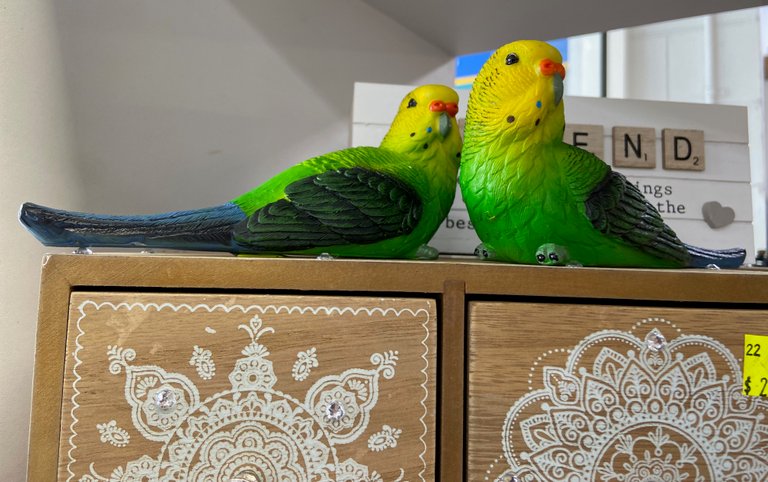 Like many of these charity stores there are racks and racks of donated clothes, charitable people who want to pass on their dresses, tops and pants to others in need or needs something to wear at a fancy dress party.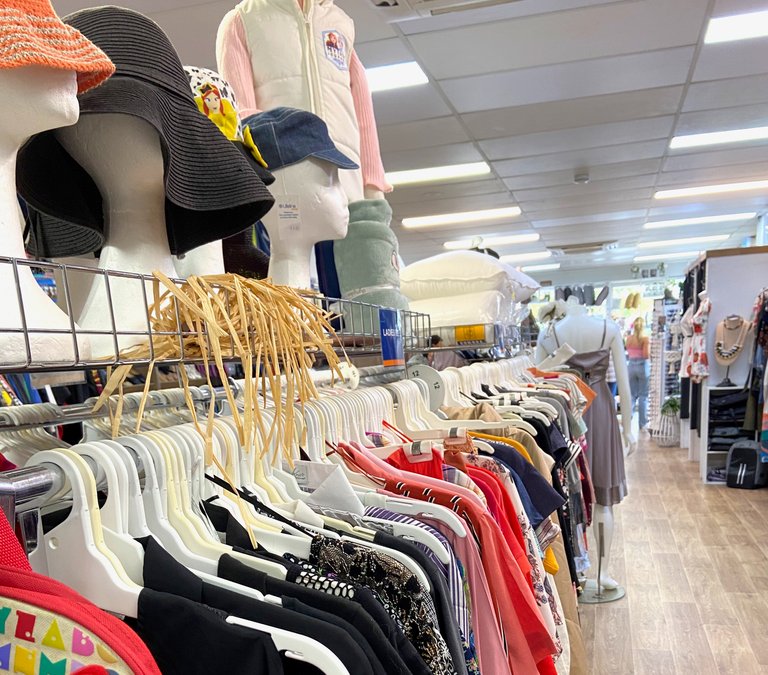 An hour later I walked out of the door, my #marketFriday explore was over and feeling proud that I am now conversant with the variety and multitude of goods in Lifeline at Coolum.
Thank you for joining me.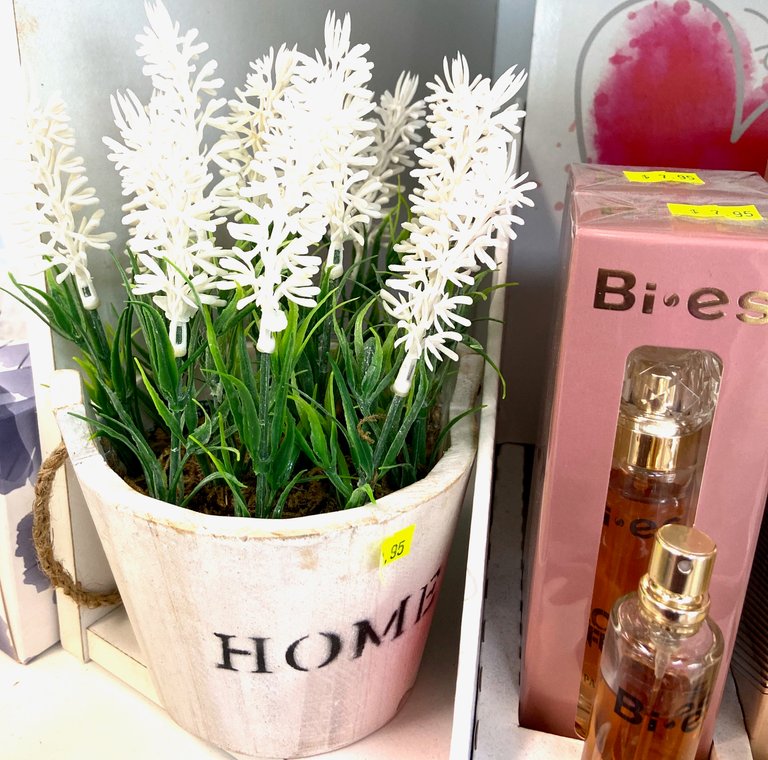 ................................................................
Many thanks to @dswigle for bringing #marketFriday to hive
Designed by the clever @barbara-orenya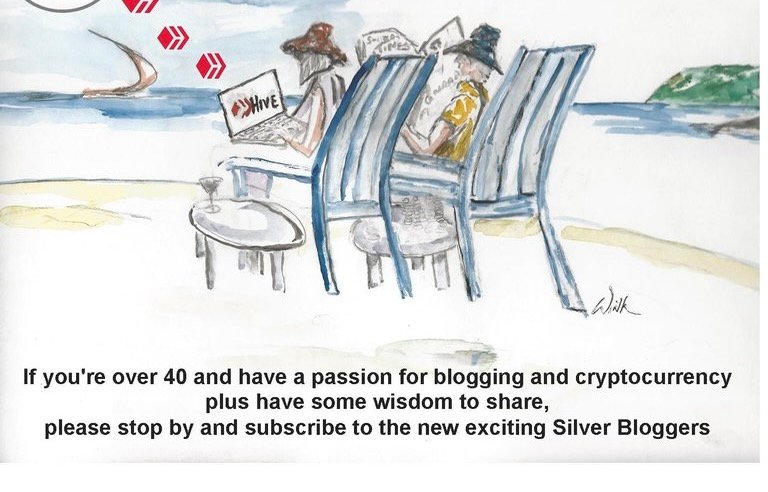 ~~~~~~~~~~~~~~~~~~~~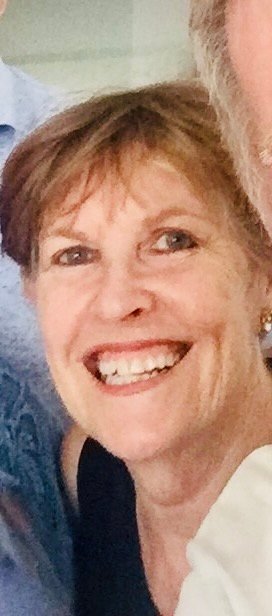 ---
---