Vegan Buffalo Popcorn Chicken
---
---
Yummy quick bites with fake chicken.
Let's try to turn cauliflower into 'Buffalo Popcorn Chicken'.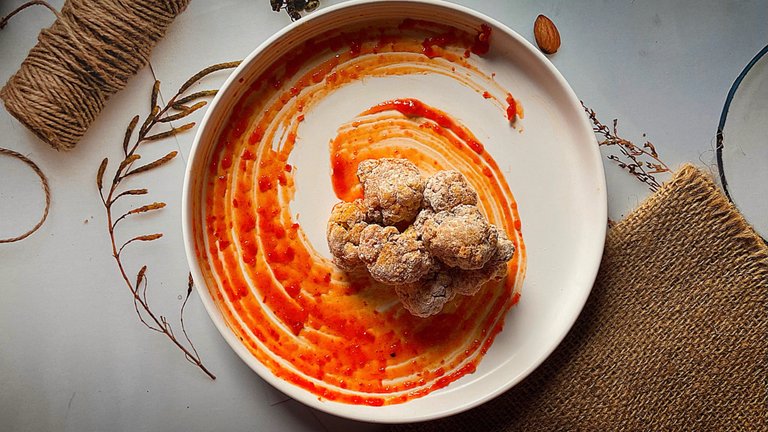 ---
---
I need a snack that I can easily put in my mouth, with just one movement. Like the fun of enjoying popcorn while watching movies. So, what about Buffalo Popcorn Chicken?
'Buffalo Popcorn Chicken' is quite popular as a snack menu that is often enjoyed when relaxing alone or with friends and family. One of the reasons why these snacks have become popular is because they are easy to put in your mouth with their small size. Without the need for us to cut them again just like when we easily enjoy popcorn with a quick bite-able size.
The size of the popcorn inspires people to create variations, especially those made from vegetable ingredients. The use of these veggie ingredients is intended to replace popcorn snacks so that they become healthier.
---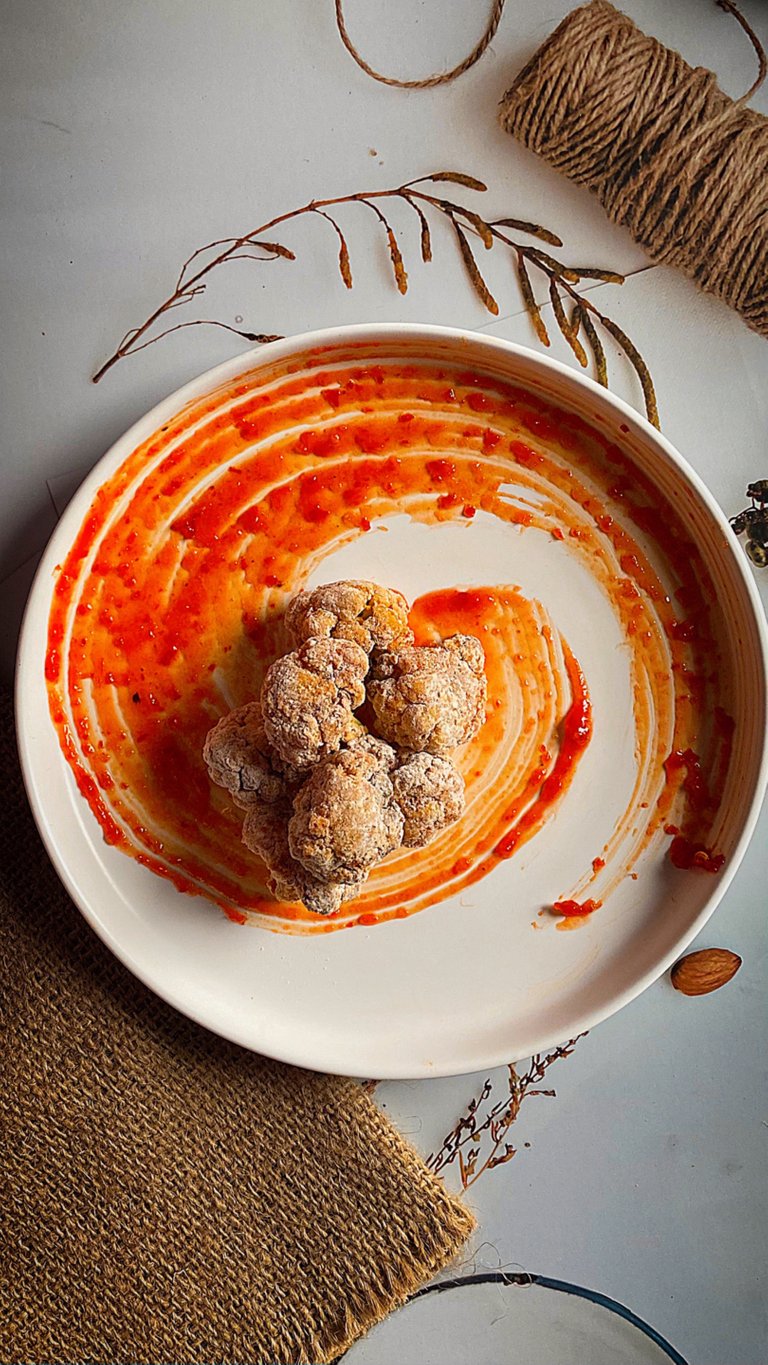 So this time I'm going to make a type of snack inspired by the shape of popcorn. I'm going to make 'Buffalo Popcorn Chicken'. Actually, this snack that I made has many versions on the internet. If you see one of them, you can choose the one that suits your ingredients and cooking equipment.
---
---
---
Buffalo Popcorn Chicken
Spicy, sexy, and yummy bites! Oops, warning. Because it makes a variety of buffalo popcorn chicken, that's why this version is so spicy. This recipe does contain a level of spiciness that can make you sick to your stomach. But, wait! You can replace the main component of hot sauce with tomato sauce. That will be great for you guys.
I use cauliflower as the main ingredient to replicate the chicken. In my opinion, this is quite working.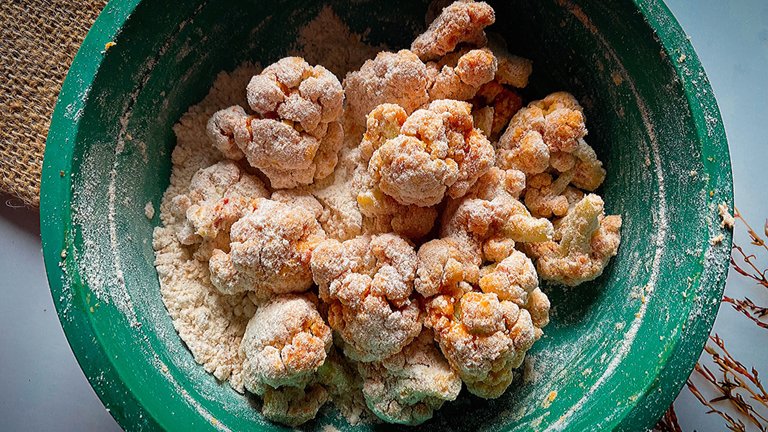 I love the look of the cauliflower shape that has been floured. They are exactly the pieces of chicken meat.
---
COOKING TECHNIQUE
I don't use oil at all to make 'Buffalo Popcorn Chicken. I use an air fryer.
In fact, the smokey effect of the deep frying method is to have the best taste. But for healthier things, I do have to give up losing the delicious smokey effect because I chose the cooking method without oil.
If you don't have an air fryer or oven, or, you're not used to the taste of the finish of these appliances, you should be able to just use the deep-frying method.
---
---
---
THE INGREDIENTS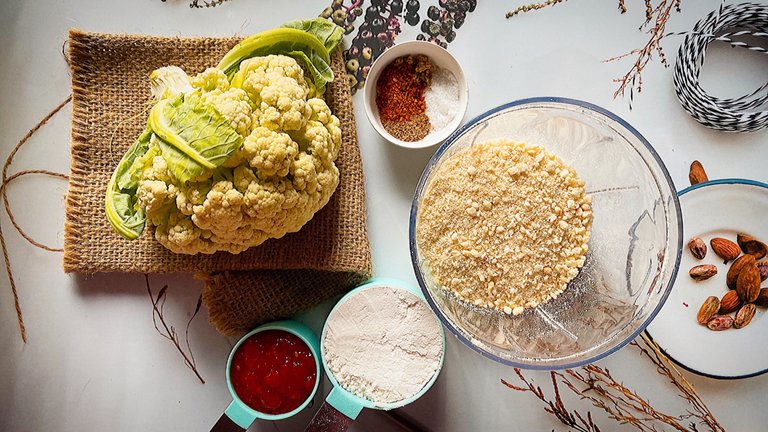 a head of cauliflower
1/2 cup of all-purpose flour
1/4 cup of chili sauce/tomato sauce
1 tablespoon of coriander powder
1/2 tablespoon of garlic powder
1/2 tablespoon of salt
(optional) 1/2 tablespoon of chili powder
(optional) 2 tablespoons of breadcrumbs
---
Cooking Instructions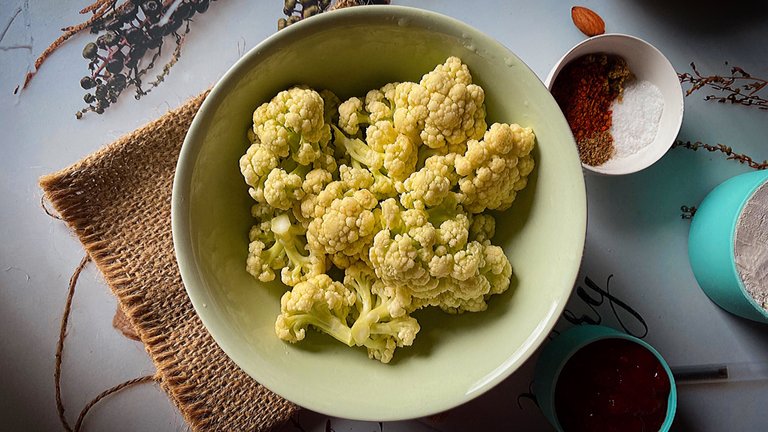 Chop Cauliflower
Chop Cauliflower into popcorn sizes. Just use the head part, not use the stem part. Then, wash the cauliflower pieces and drain them from the water.
---
---
---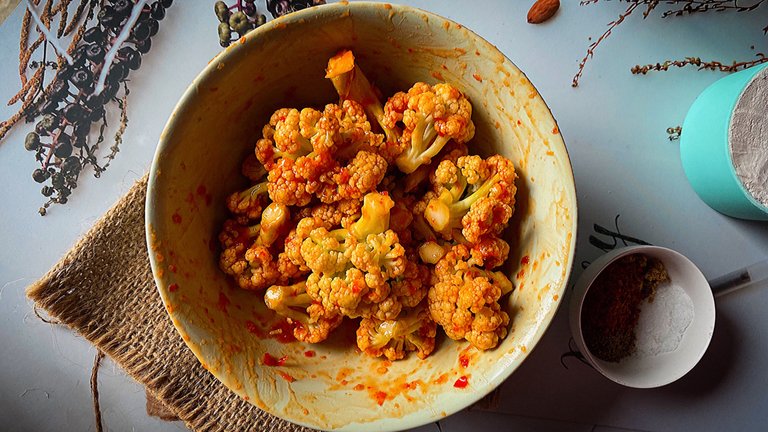 Add Sauce
Add the sauce to a bowl containing the cauliflower pieces that have been washed beforehand.
Mix Well
Use gloved hands when mixing the cauliflower and hot sauce. Avoid using a spoon so that the cauliflower parts don't get damaged by the sharp edges of the spoon.
---
---
---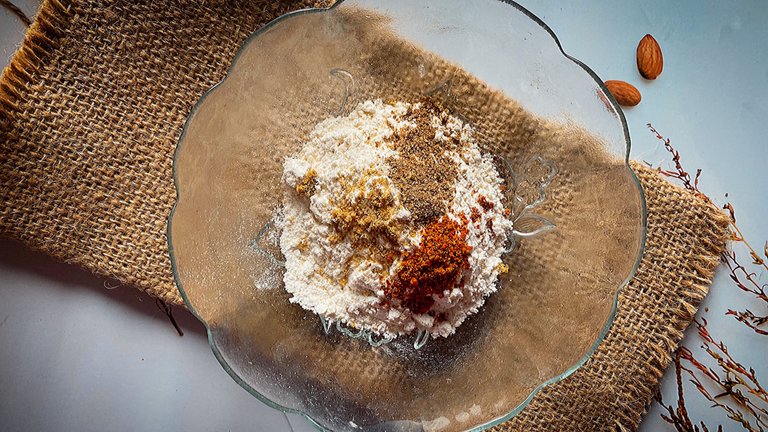 Making Flour Mixture
In another bowl, mix all-purpose flour with seasoning ingredients: coriander powder; garlic powder; salt; chili powder.
---
---
---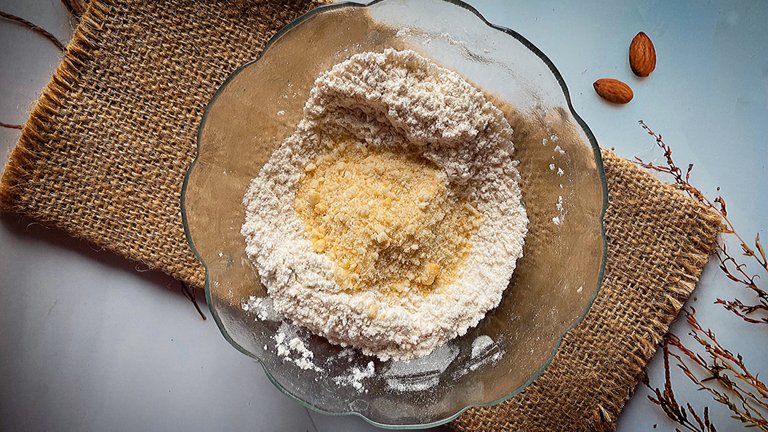 Add Breadcrumbs
Actually, this one is still my experiment but it turned out to be a good result.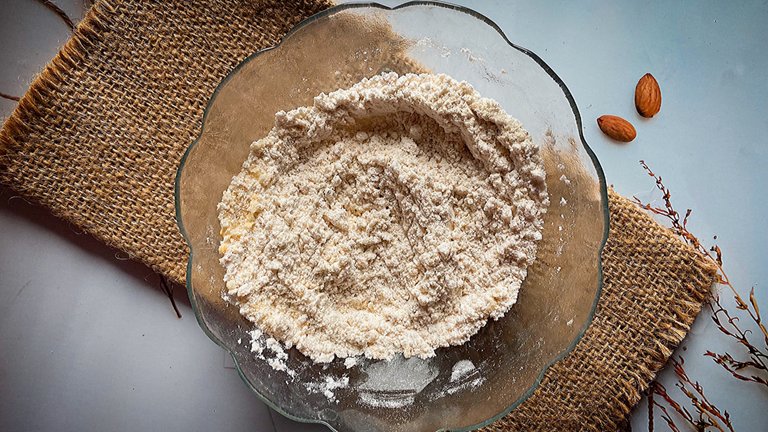 So I added two tablespoons of breadcrumbs to create a crunchy effect.
---
---
---
Mix cauliflower with flour mixture
Mix cauliflower with flour mixture. Don't worry, they'll stick together nicely because the cauliflower has become soggy after the cauliflower has been mixed with the sauce.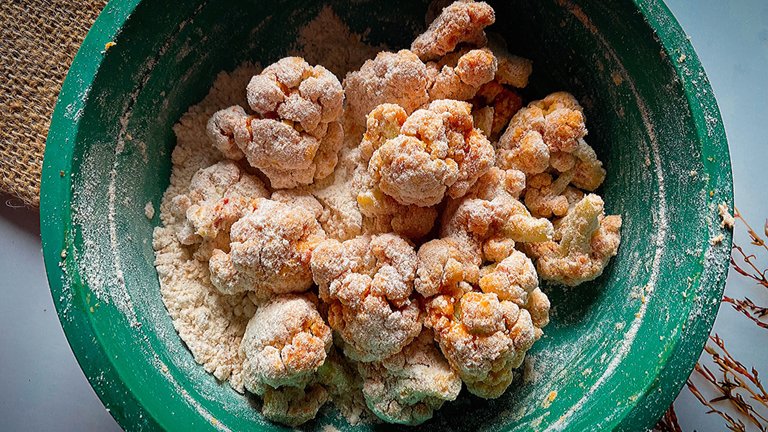 Mix them only by hand, don't spoon. Use gloves again to prevent your hands from getting hot.
---
---
---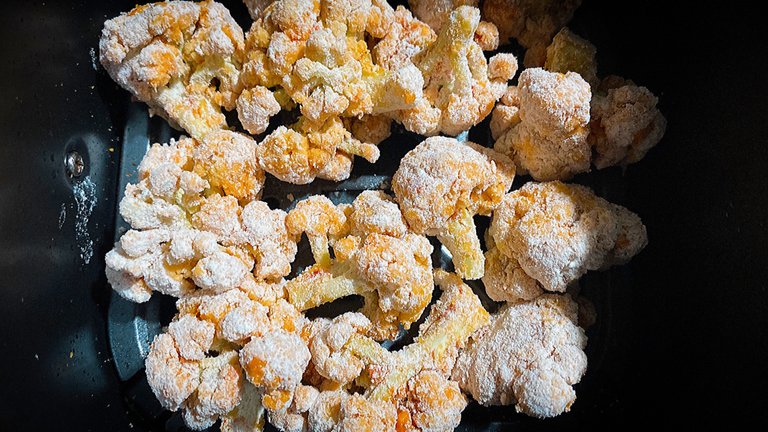 Ready to cook
Arrange the cauliflower neatly on a baking sheet or air fryer container. Don't forget to preheat the air fryer or oven for ten minutes. Then bake for about 15 minutes in 2 batches. 7 minutes per batch, then flip the other side for even cooking.
**If you use the deep frying method, simply heat the oil, then fry the cauliflower until golden brown.
---
---
---
THE RESULTS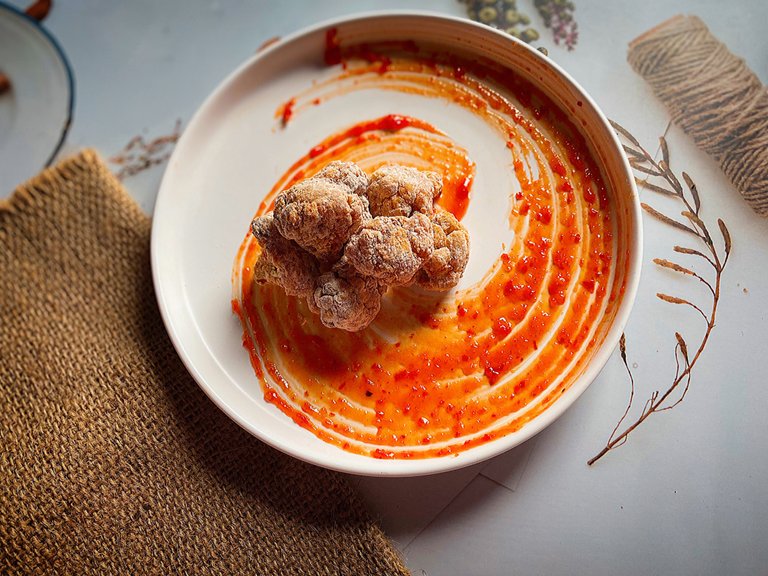 Whuaaaaaa, I feel the spiciness! 🤣 But I'm not dying. Eating spicy snacks feels like a challenge that gets my adrenaline pumping. So much fun!
Their texture is crunchy. Even though they don't look perfectly golden brown, they are delicious!
If you use the deep frying method, they will turn out to be a beautiful brown and even more delicious! So, your choice! 🌸😊
---
How about the taste? Does it look like a chicken? Well, this is everyone's taste. My partner said it tastes like chicken. I managed to trick him 🤣 I did it. He thought this snack was really chicken, though it was a bit different he said. Oops.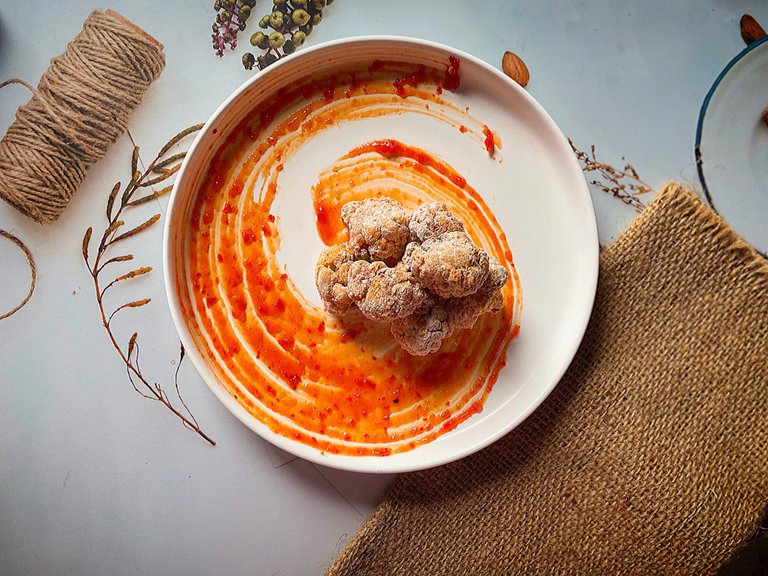 ---
---
---
How about my recipe this time which is inspired by popcorn sizes that are easy to enjoy in one mouthful? If you are a popcorn lover but want to try a healthier version, I hope this recipe can inspire you.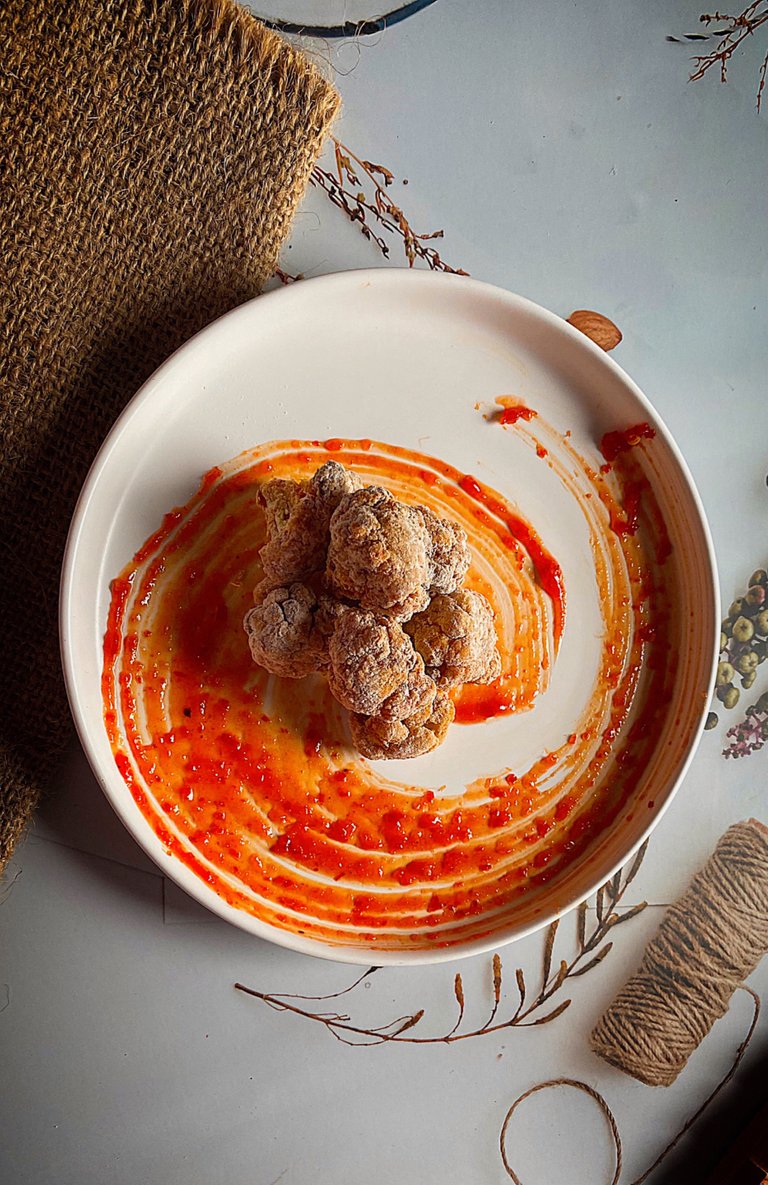 ---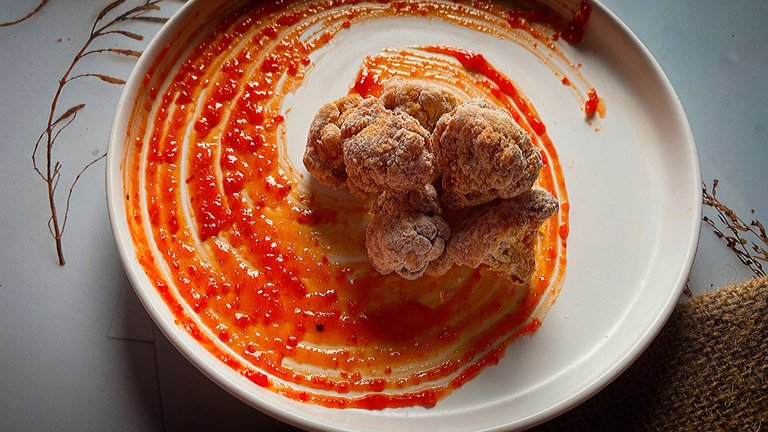 ---
Thank you for reading my blog and reblog if you want my blog this time worthy of reading by others.
---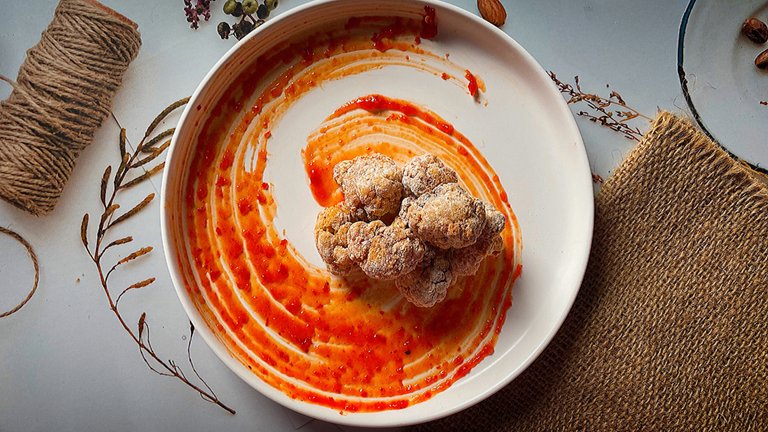 ---
---
---
Best Regards,
Anggrek Lestari
---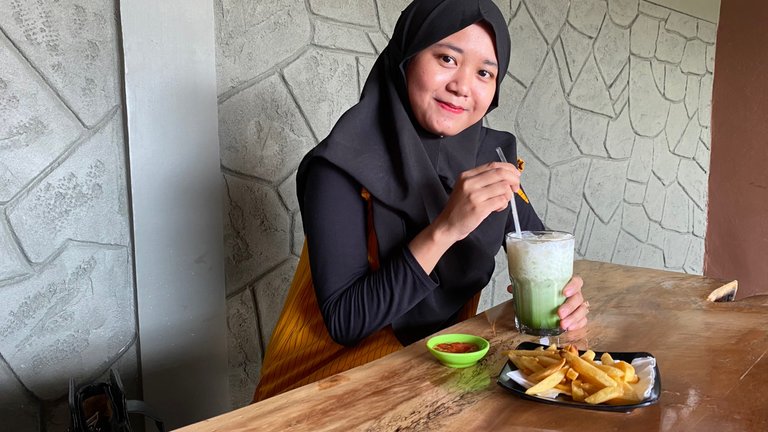 Who is Anggrek Lestari?
Anggrek Lestari is an Indonesian fiction writer who has published two major books. Now She is a full-time content creator. She has a goal to share life, poem, and food content that makes others happy and can get inspiration.
---
Contact Person: [email protected]
Discord: anggreklestari#3009
---
---
---