Stir-Fried Green Beans and Mushrooms With Garlic Seasoning
The smell of garlic covering the crunchy green beans, as well as the oyster mushrooms that taste like chicken will amplify the delicious taste of an appetizing side dish.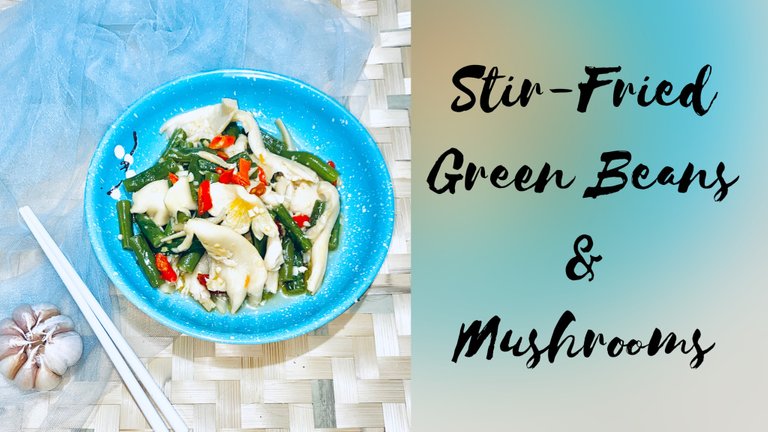 ---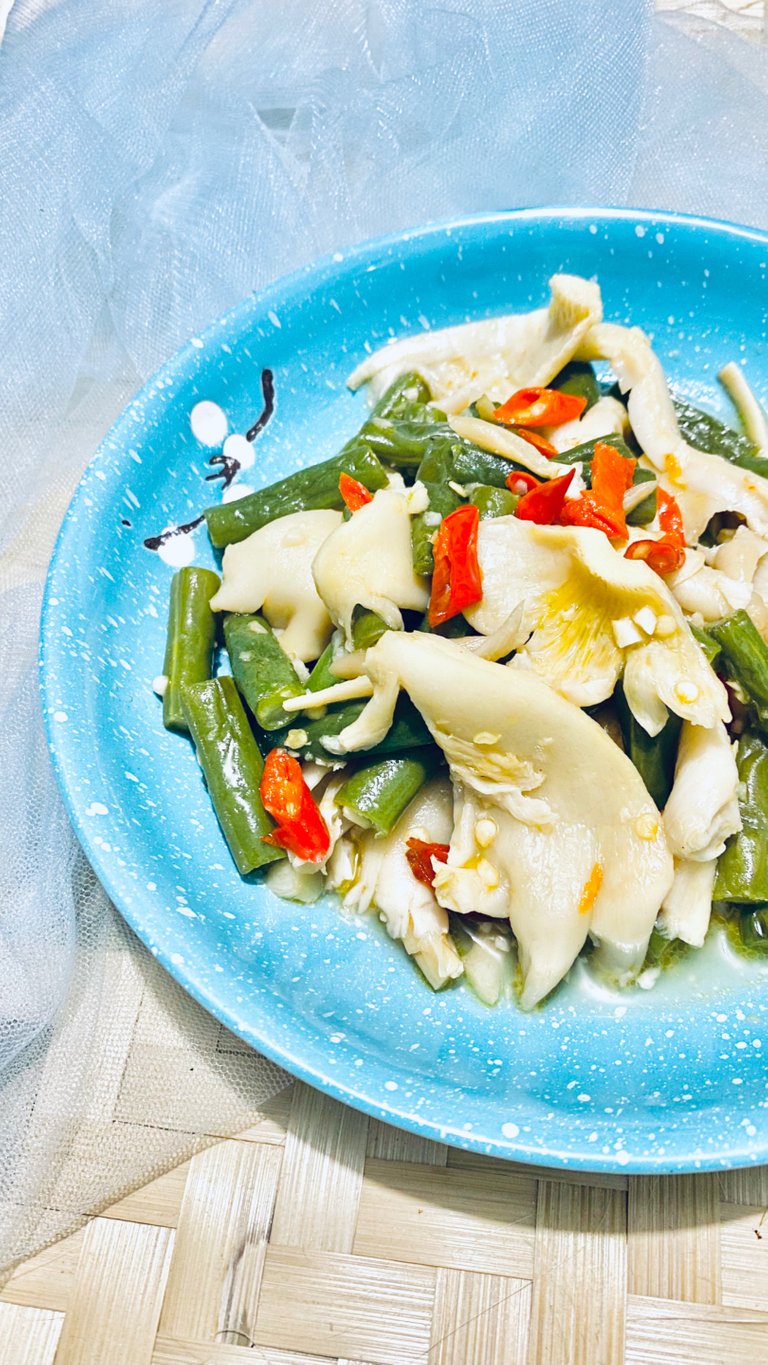 ---
---
---
Let's see the beauty of simplicity. Made from ingredients that are easy to find especially in Asian family kitchens, we can feel the power of flavor from this side dish. Perfect served with warm white rice. It prepares to give thanks on the dining table.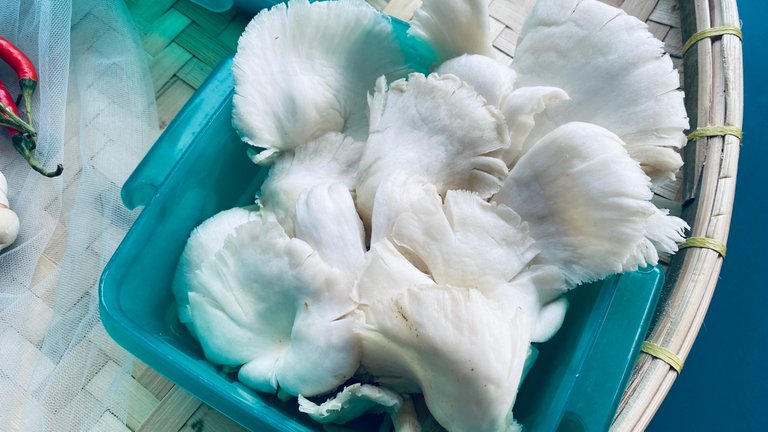 ---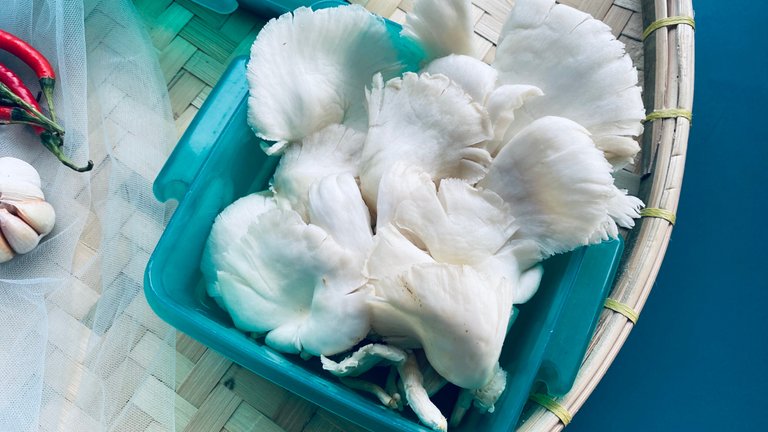 This time I got the beautiful oyster mushroom. Still fresh and looks appetizing. I had imagined they would be a delicious treat for dinner.
However, my shopping activities did not end there. I love exploring traditional markets in my city. It offers lots of fresh vegetables.
I also saw green beans and I immediately bought them without hesitation. So, I already have two ingredients that make a perfect pairing with each other. Let's see how I prepare the fresh ingredients I hunted at the traditional market today.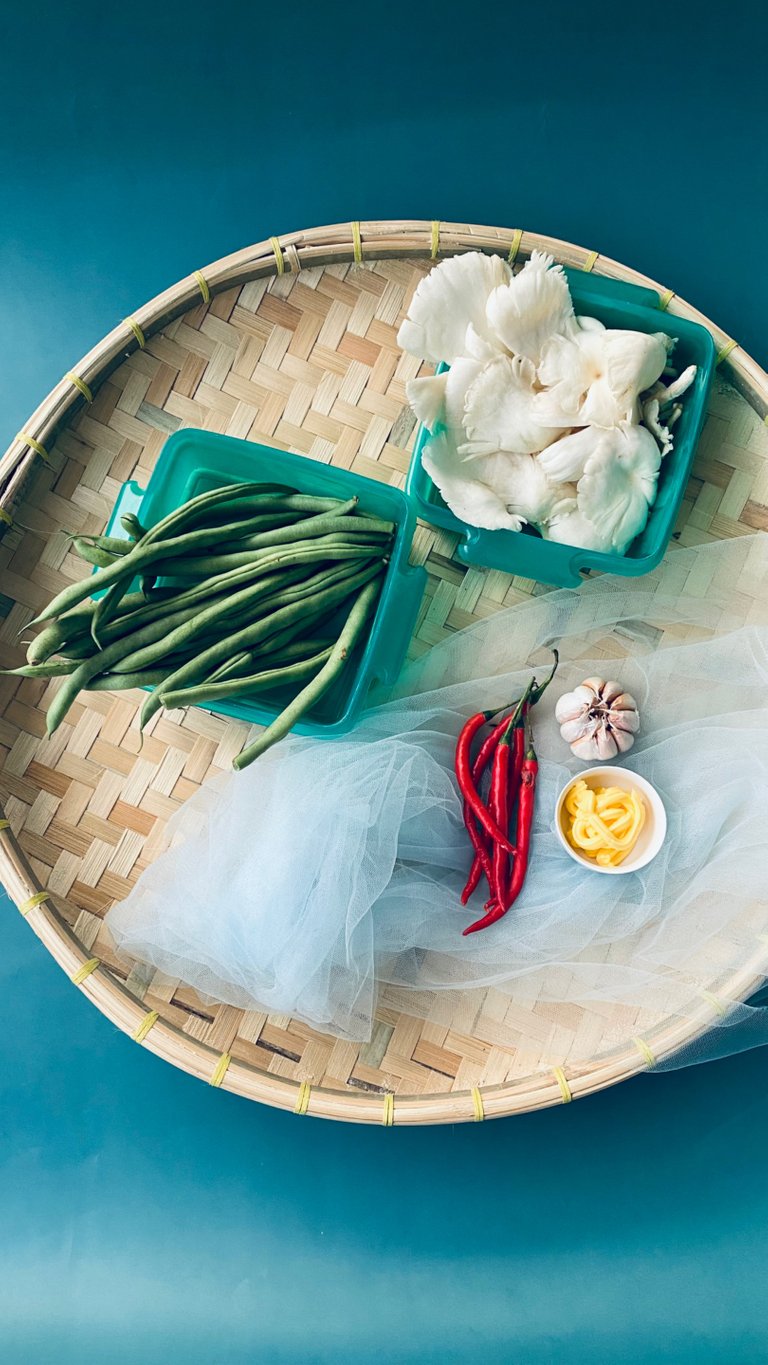 ---
---
---
Sometimes I don't cook my groceries right away, because they can also be supplies for the following days. I keep them in the fridge or just at room temperature for some vegetables that can't be refrigerated.
But this time it's different about green beans and oyster mushrooms. I shop at noon, then I prepare them for dinner.
I'm going to make stir-fried greens and oyster mushrooms with garlic seasoning. So, in this recipe, I only focus on garlic seasoning.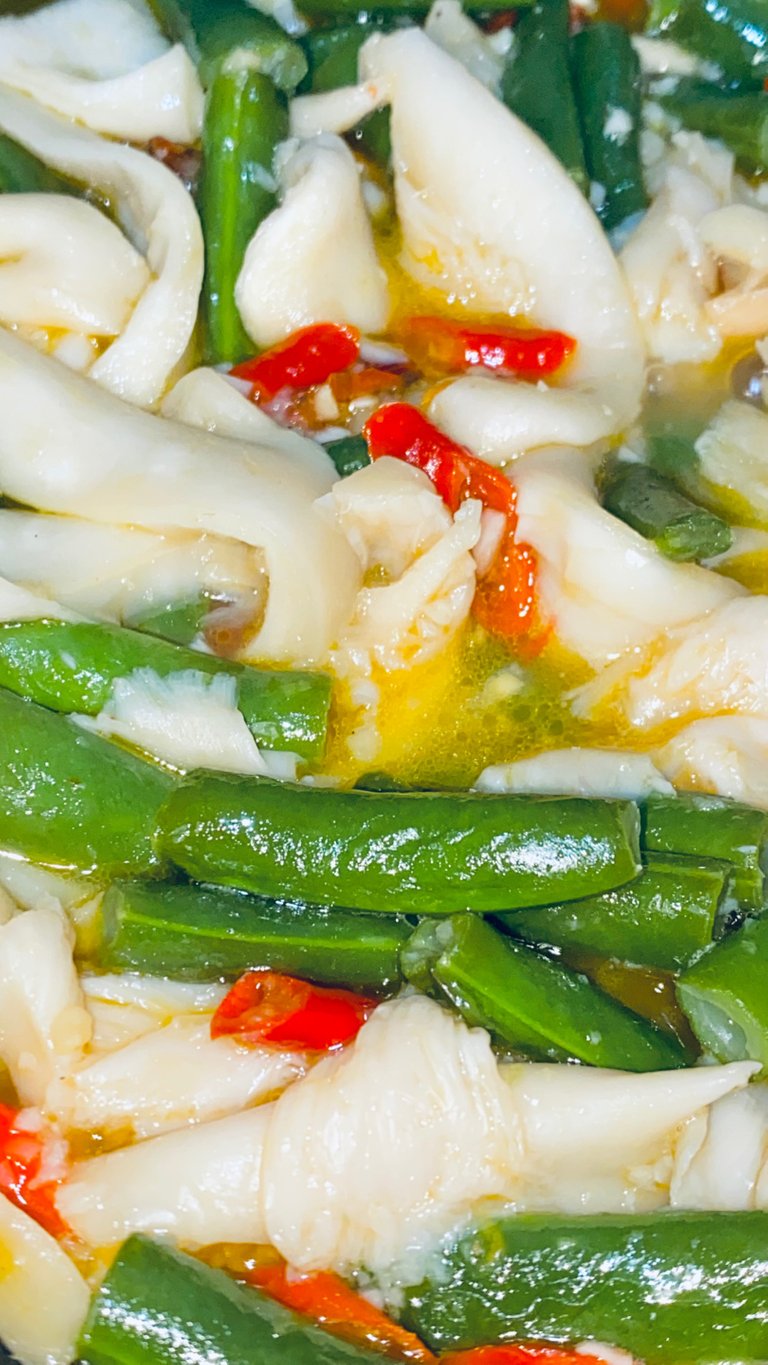 ---
I often use soy sauce if I use a lot of garlic. As I have shared in my previous blog about green beans stir-fried using garlic and soy sauce. But this time I did not use soy sauce.
Plant-based butter (margarine) as a substitute for soy sauce. Well, actually not replace. It's like any other recipe. I think that garlic and butter are indeed a delight for food seasoning. That's why I was inspired to season stir-fried green beans with garlic and butter seasoning.
In addition to garlic which is the focus of this season, I also use red chilies. But this red chili is only optional because my family members are very difficult to separate from chili. So, it's not a problem at all if you don't use chili. Or, you can replace red chilies with red peppers. It sounds good. Let's make it!
---
---
---
THE INGREDIENTS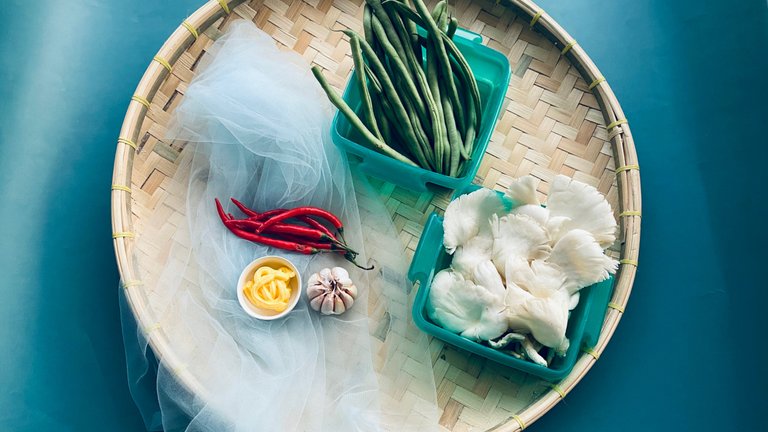 green beans, about 200 grams
oyster mushroom, about 100 grams
Garlic, 7 cloves or more if the size of a small clove of garlic.
plant-based butter, about 2 tablespoons
salt to taste
pepper to taste
enough water
---
---
---
COOKING INSTRUCTIONS
Step 1
Prepare all ingredients. Cut the green beans and oyster mushrooms into smaller pieces. Also chopped onions. Here I use a garlic chopper to save time as well as to avoid getting my hands smelling garlic.
---
---
---
Step 2
Heat the oil. Then sauté the garlic and red chilies until fragrant. Add a little water to prevent the garlic from burning.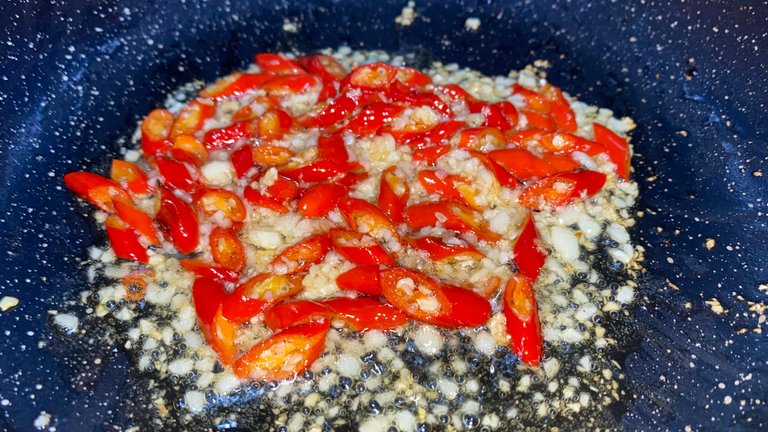 ---
---
---
Step 3
Add green beans, then cook until almost cooked. Add salt and pepper. Also add more water because later the green beans will absorb water, unlike oyster mushrooms which will actually release water.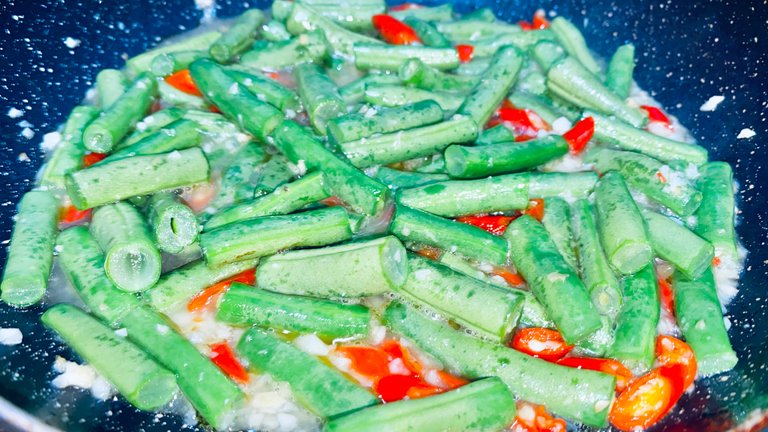 ---
---
---
Step 4
Add oyster mushrooms when the green beans are almost done.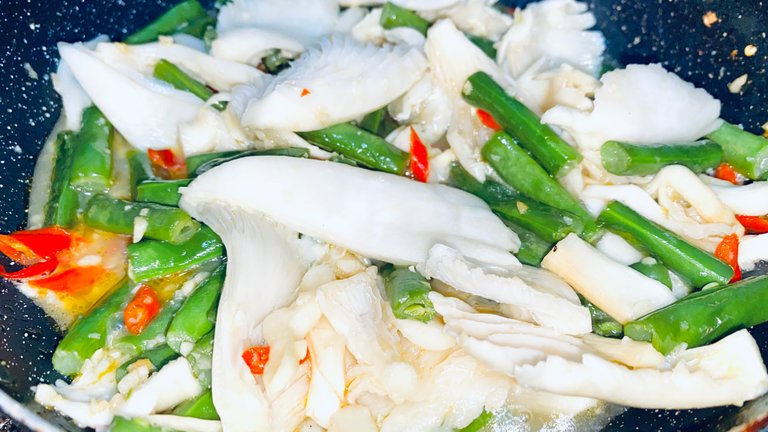 ---
---
---
Step 5
Just before removing, add butter. Then correct the taste whether it is according to your taste or not.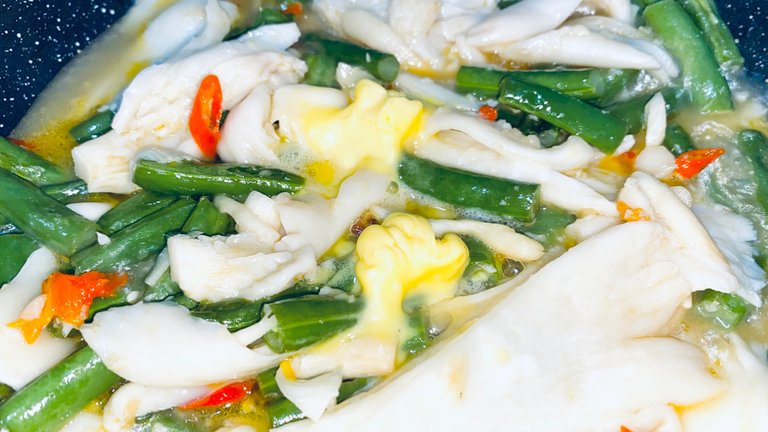 ---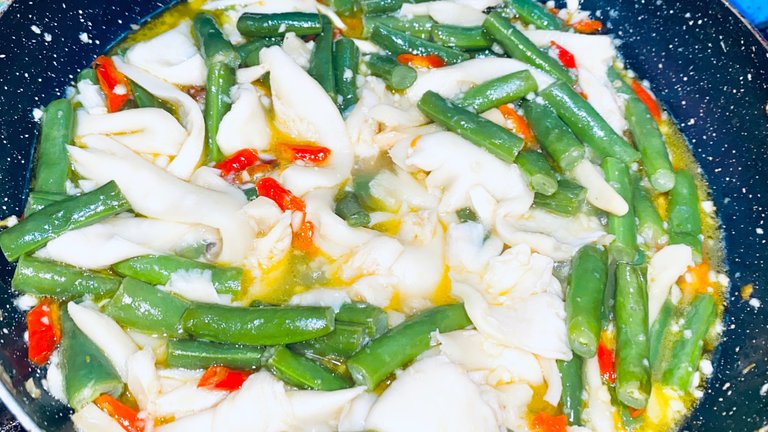 ---
---
---
Step 6
Remove and serve with warm rice or even mashed potatoes.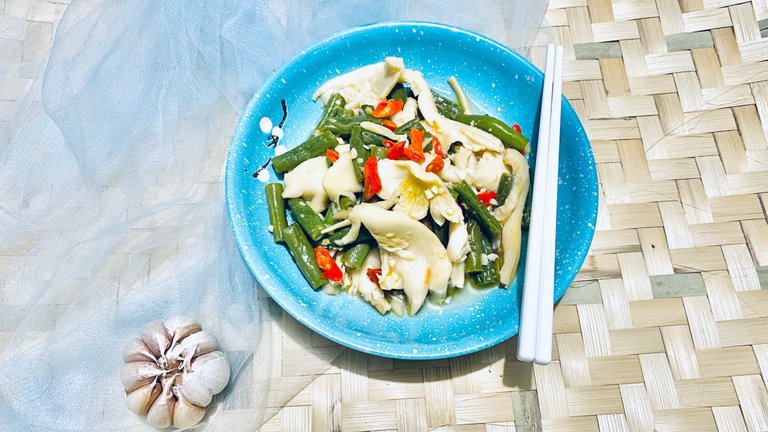 ---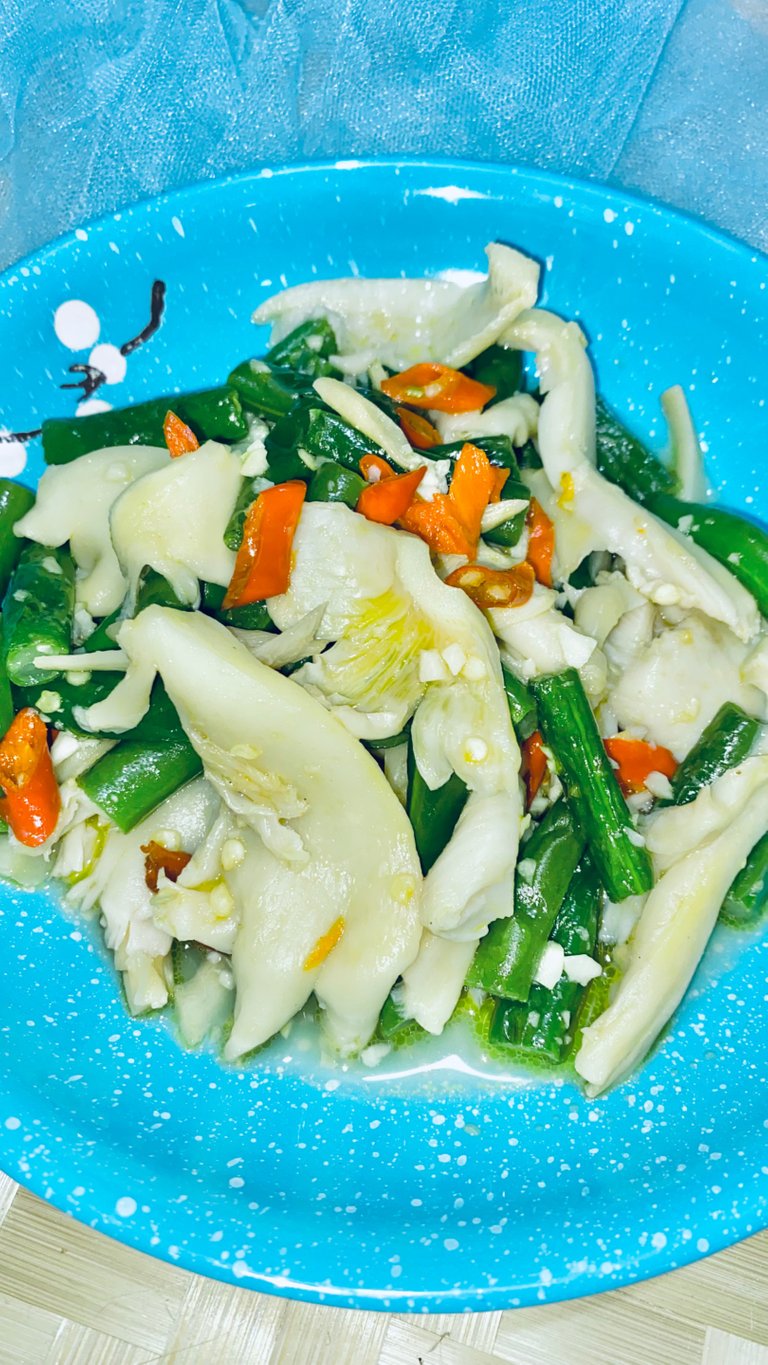 ---
---
---
The result of the addition of butter turned out to be so enriching that even beyond my expectations. My family members say that this side dish smells very delicious.
I had a grateful dinner, with green beans and mushrooms with garlic seasoning. I hope you also always enjoy eating together with your family members peacefully, no matter what kind of food is eaten, and most importantly it keeps our bodies healthy, even if it's not about the tastiest. Stay grateful, HIVE Lovers.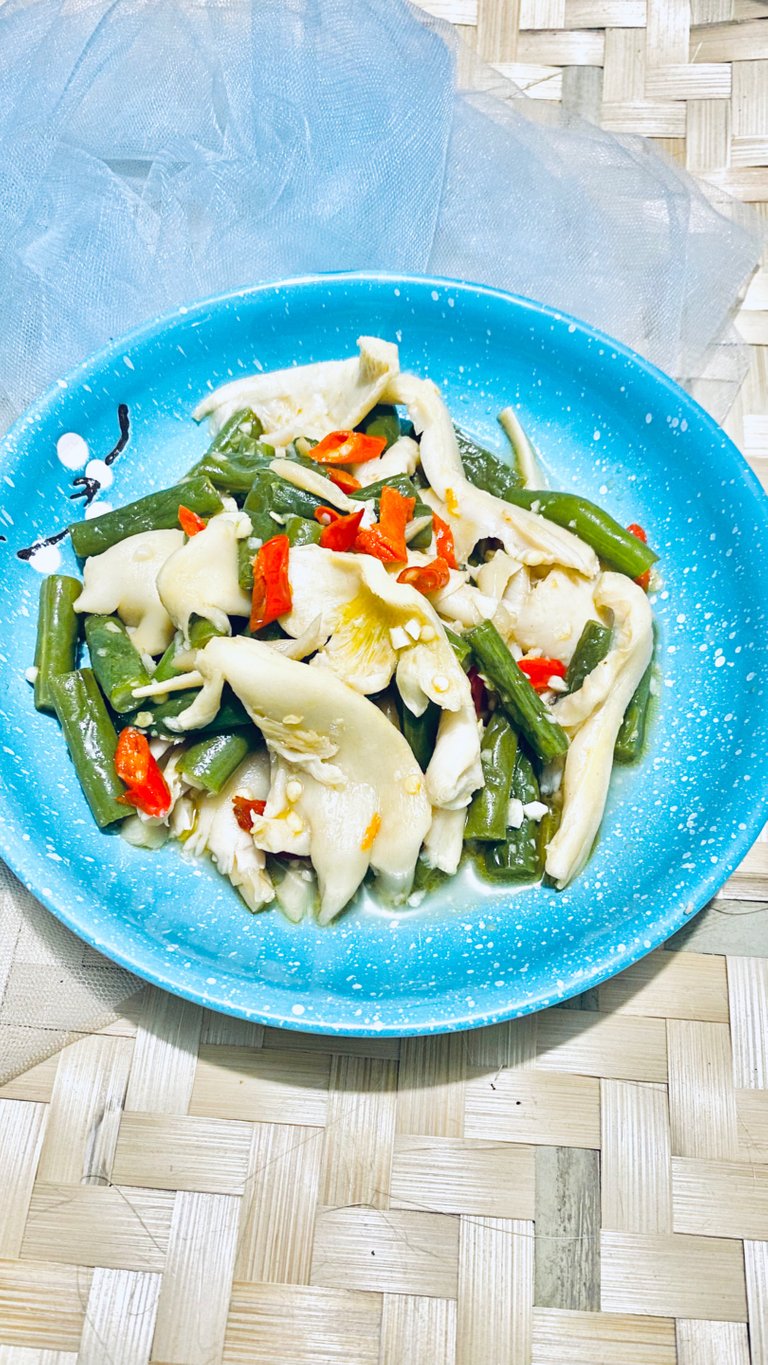 ---
---
---
Thank you for reading my blog and reblog if you want my blog this time worthy of reading by others.
All pictures were taken using iPhone 11.
---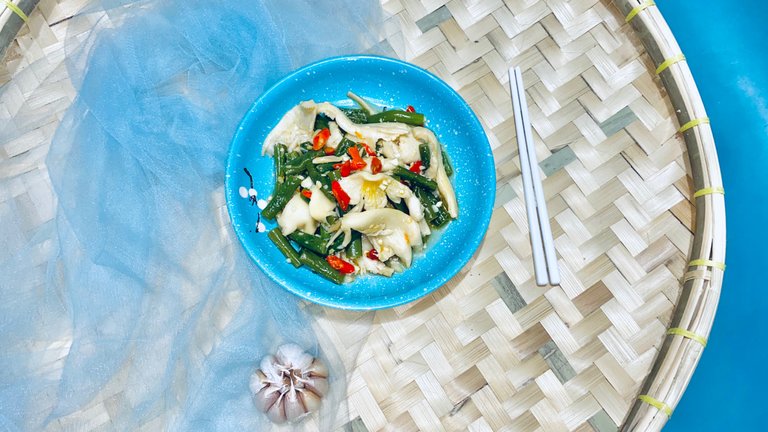 ---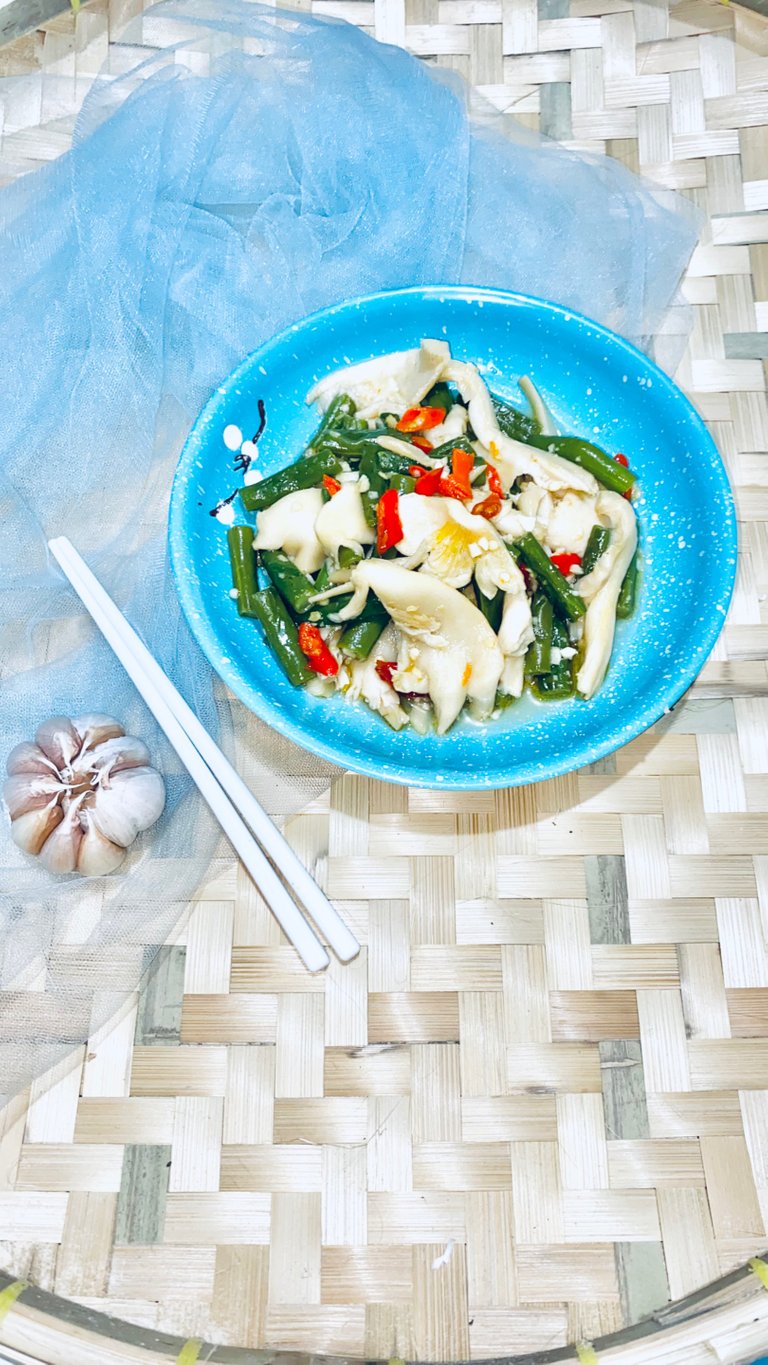 ---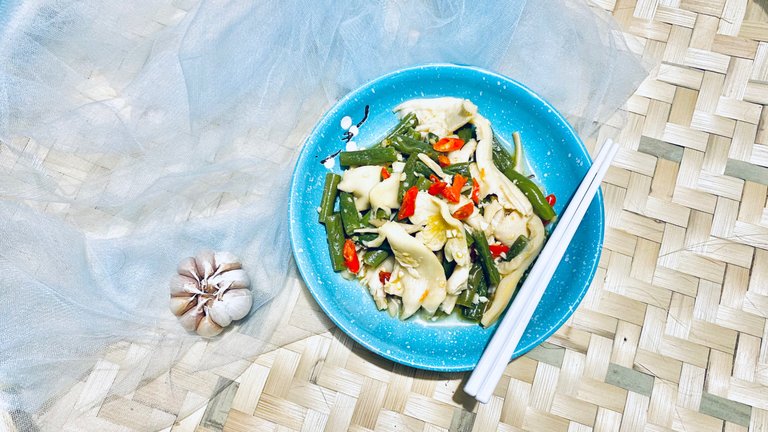 ---
---
---
---
Best Regards,
Anggrek Lestari
---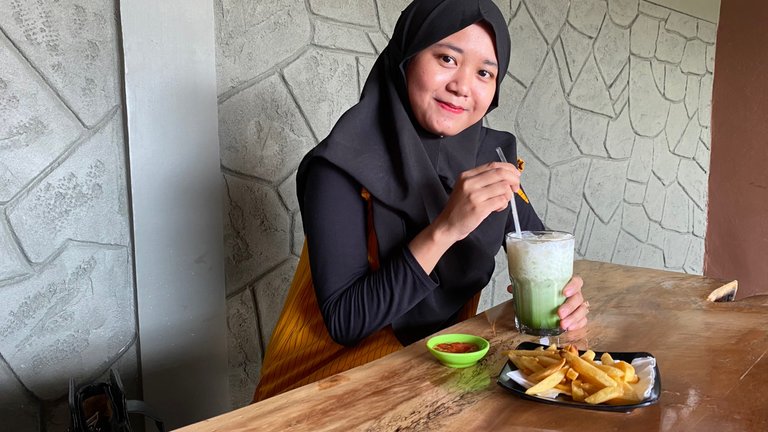 Who is Anggrek Lestari?
Anggrek Lestari is an Indonesian fiction writer who has published two major books. Now She is a full-time content creator. She has a goal to share life, poem, and food content that makes others happy and can get inspiration.
---
Contact Person: [email protected]
Discord: anggreklestari#3009
---
---
---